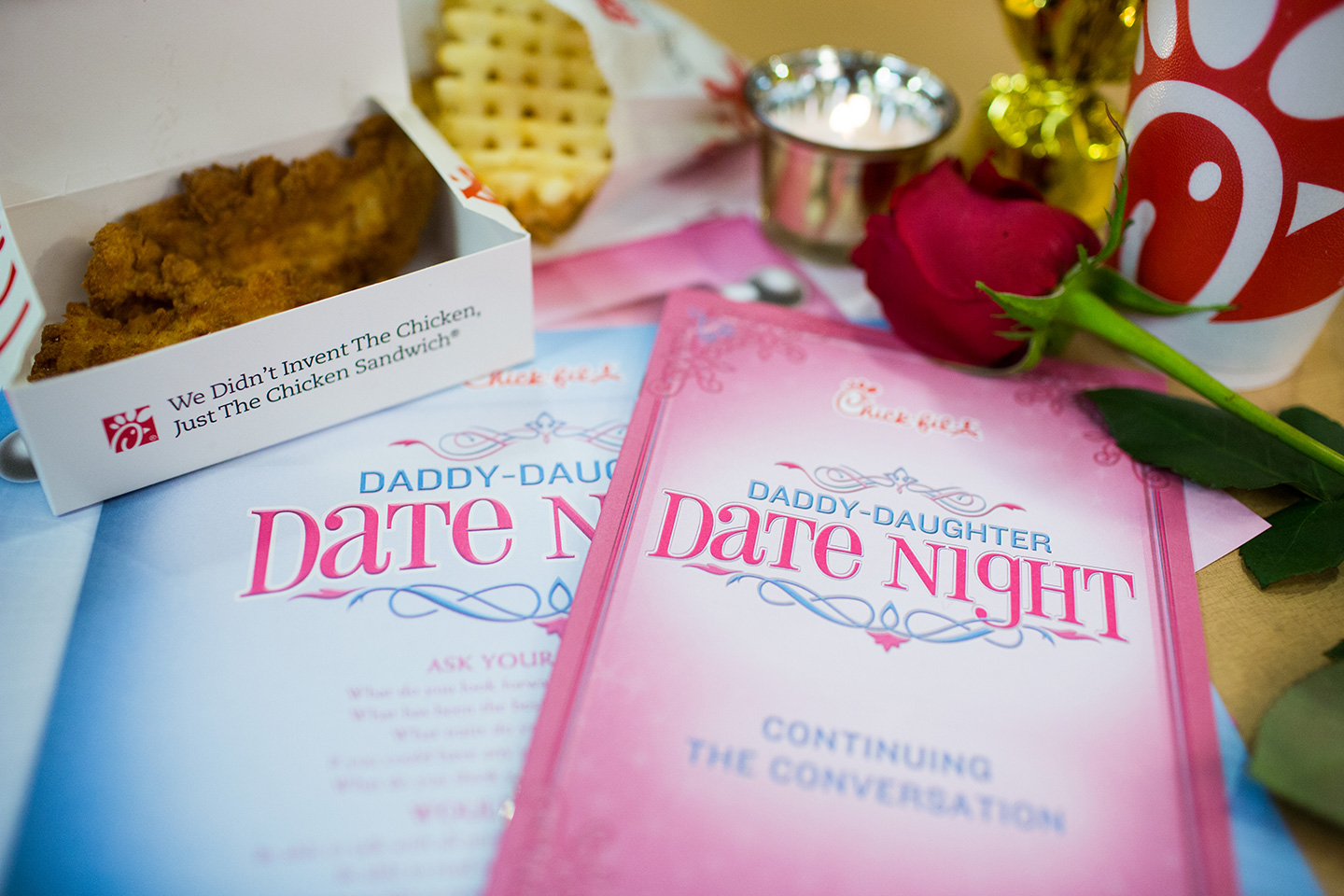 Daddy-Daughter Date night at Chick-fil-A
Welcome to The Chicken Wire on Chick-fil-A.com. In addition to great articles like this one, we're bringing you news about our food, recipes and stories that will inspire. Thanks for stopping by.
For a few nights every year, all over the country, something special happens at Chick-fil-A restaurants. Little girls wearing their prettiest outfits walk into dining rooms filled with flowers, holding the hands of one very special guy: daddy.

The tradition started when a Chick-fil-A franchise owner wanted to create an event where fathers and daughters could have a memorable evening together. Jeff Rouse, owner of the Chick-fil-A at Olathe Pointe in Olathe, Kansas, started the Daddy Daughter Date Night nine years ago. Now, hundreds of Chick-fil-A restaurants nationwide are hosting their own events, each with their own unique touches – flowers on the table, red carpets, even carriage rides or live music – to create lifelong memories for families.

We love seeing your photos from Daddy Daughter Date Nights on Instagram. Whether they're in uniform or a suit-and-tie, every dad in these pictures is wearing the same thing – a big, proud smile.
Check with your local Chick-fil-A restaurant to find if they're hosting a Daddy-Daughter Date Night and more about other upcoming events.

Here's a look at a few of our favorites: