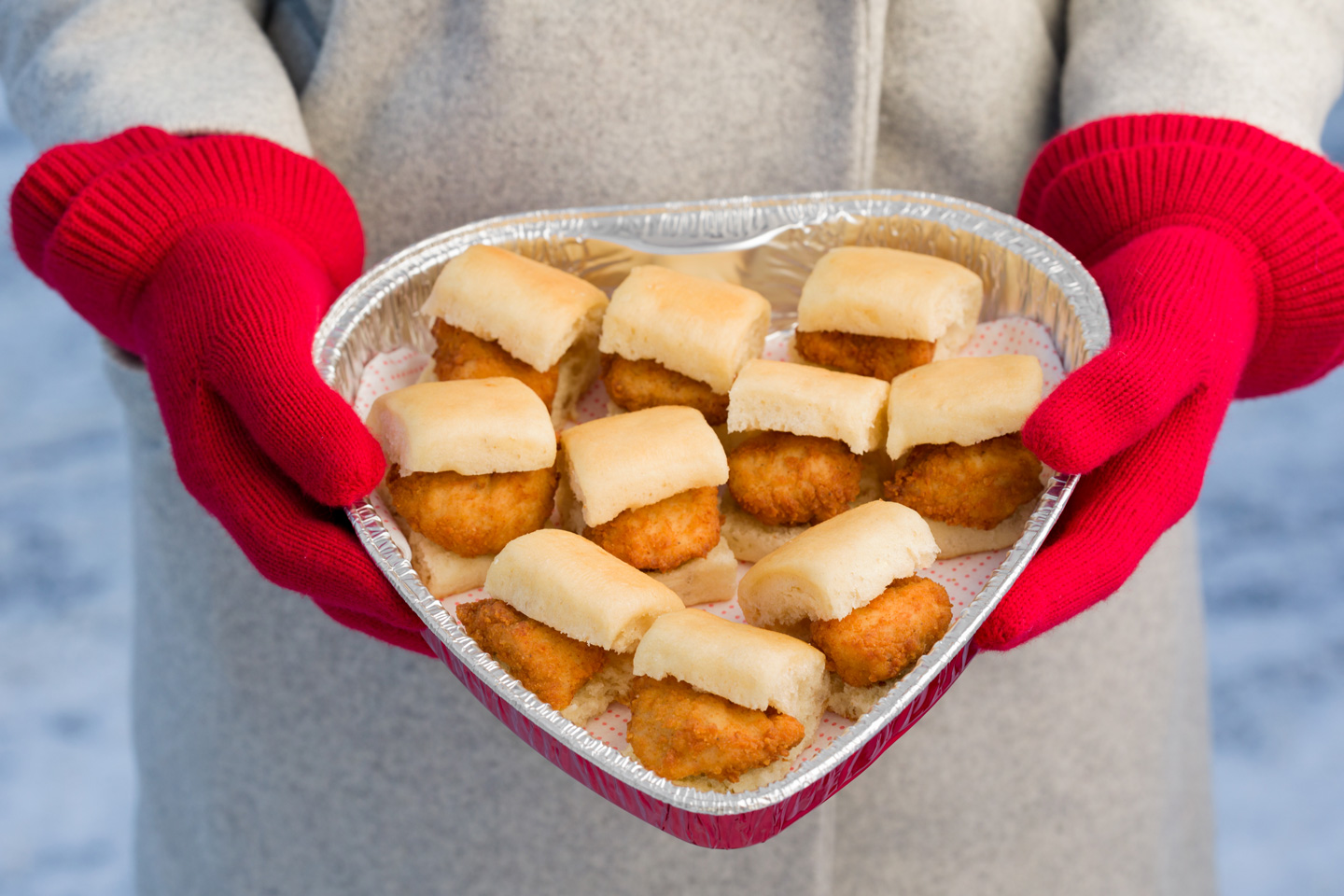 Nothing says, "I love you" like Chick-fil-A® Nuggets
There's a simple way to send a friend or family member a nugget of love this Valentine's Day – just swing by a participating Chick-fil-A® restaurant to pick up a sweet or savory surprise in a heart-shaped tray!

Yes, that's right. Some of your Chick-fil-A menu favorites are now packaged just for Valentine's Day, including the 30-count Chick-fil-A® Nuggets, 10-count Chick n Minis®, 6-count Chocolate Chunk Cookies or 12 Chocolate Fudge Brownie halves!

These special trays will be available at participating restaurants, and well as via delivery where available, for a limited time, while supplies last, beginning Monday, January 31. Check the Chick-fil-A App or contact your local restaurant to confirm availability.

Now that you've got breakfast and dinner covered, here are four more simple things you can do to spread the love this Valentine's Day.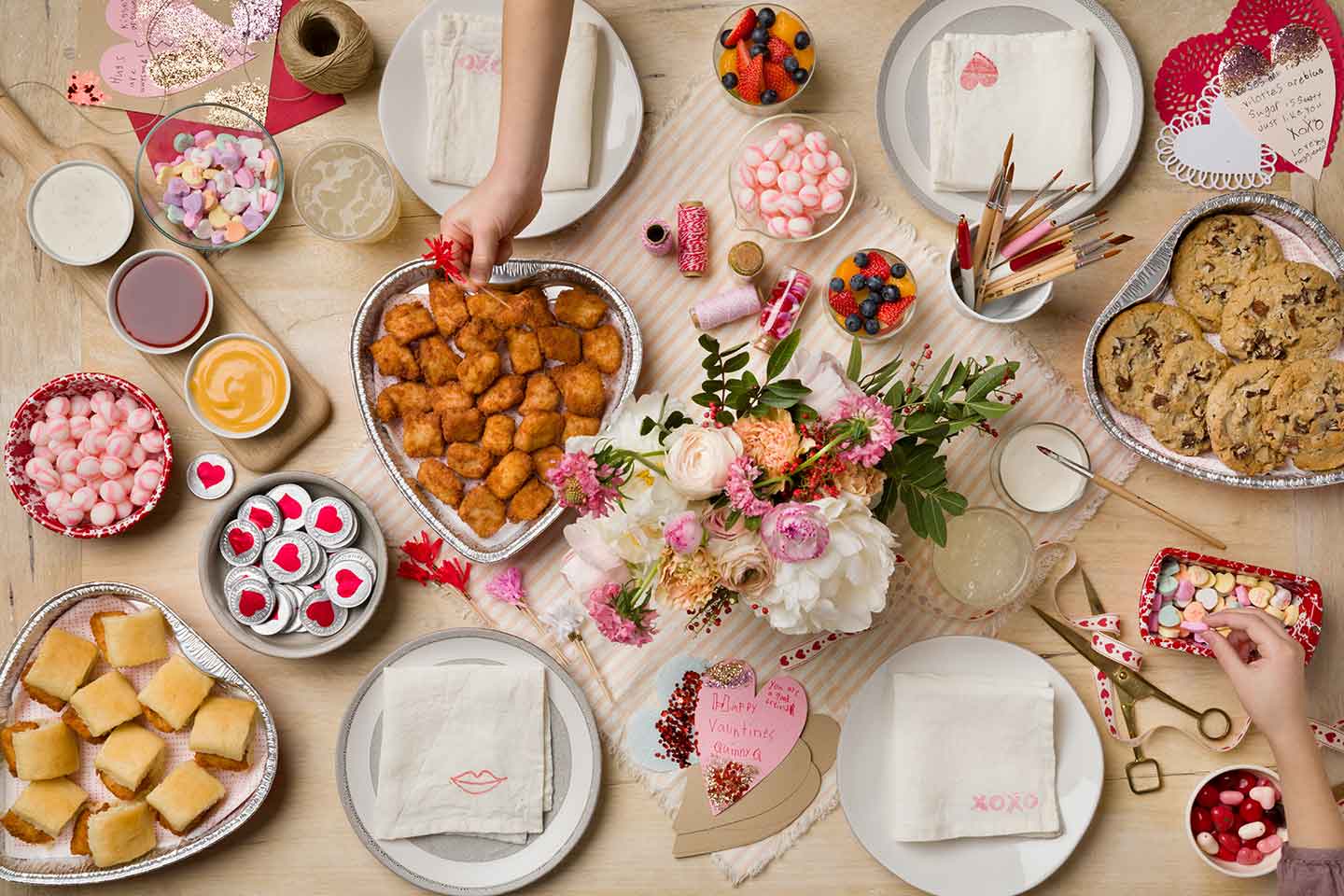 Perform a random act of kindness
One of the best ways to celebrate Valentine's Day is to do something small, and when it's least expected! Whether you pay for your colleague's cup of coffee or send a friend a simple note of encouragement, a little kindness goes a long way. Here's how you showed up and showed kindness to each other last year.

Send a tasty reward
Whether they're near or far, surprise that special person in your life by sending them their favorite Chick-fil-A treat. If you're a Chick-fil-A One® Signature, Red or Silver member, you can easily gift your Chick-fil-A One rewards. Simply open your Chick-fil-A App, select "Rewards," and choose the available reward you would like to gift. Then, select "gift to a friend," and follow the prompts to add a message and share with your friend. Learn more about gifting rewards and other Chick-fil-A One member benefits here.
Gift a virtual Valentine
Our Chick-fil-A® eGift Cards are an easy way to make someone's day – no gift bag or wrapping paper required! Nothing says "I love you" like treating someone to their morning coffee, afternoon snack or a night off from cooking. With the option to personalize a meaningful note, an eGift Card is a great way to let someone know that you're thinking of them.
Treat yourself
Two simple words that can easily be forgotten when you're showering others with love – treat yourself! Put on your favorite show, enjoy a relaxing bath or take a moment to call and catch up with a friend.

No matter how you choose to celebrate, let Chick-fil-A help you make it a little sweeter.