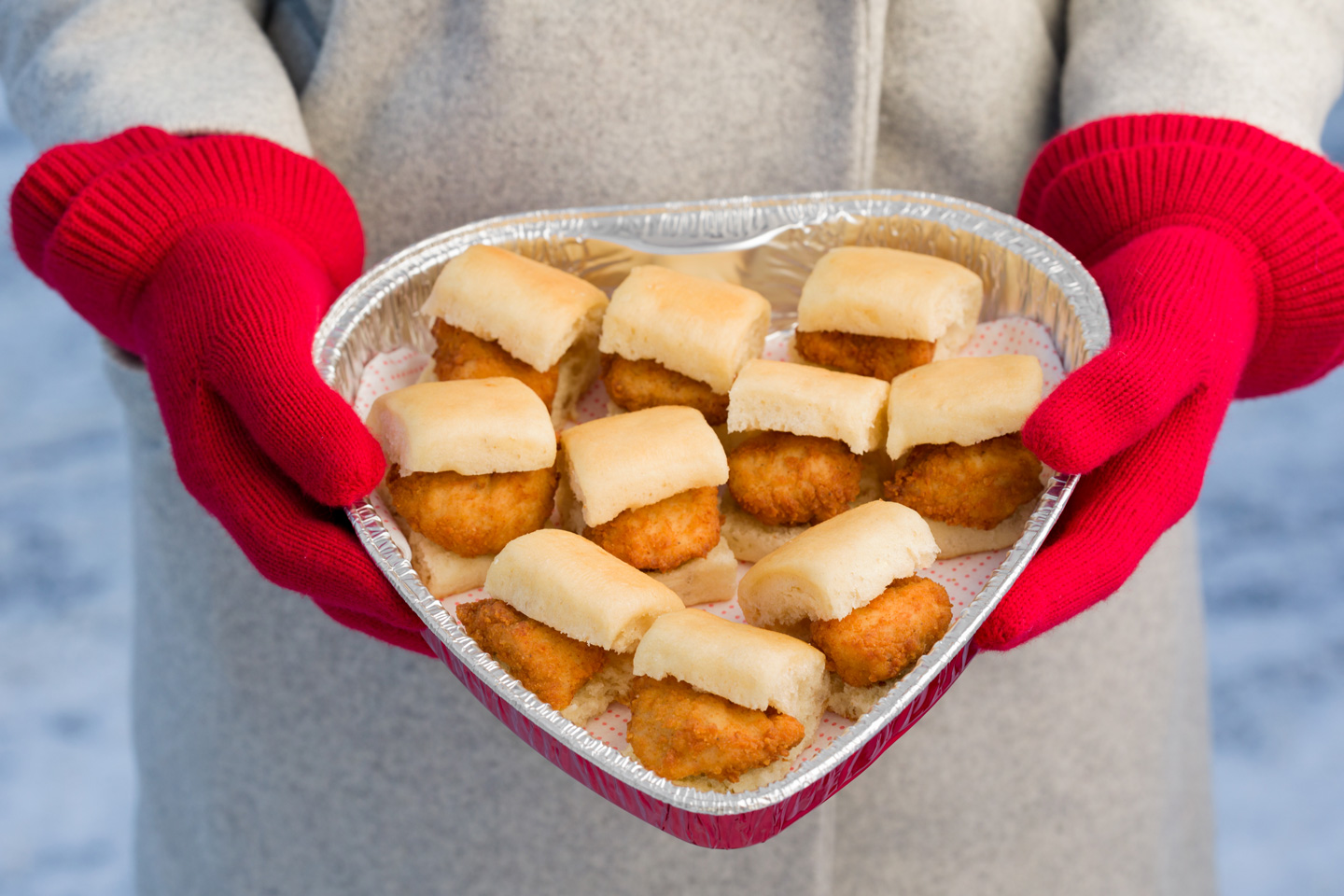 Nothing says "I love you" like a gift from the heart
Send a friend or family member a nugget of love this Valentine's Day – just swing by a participating Chick-fil-A® restaurant to pick up a sweet or savory surprise in a heart-shaped tray. Whether this is your first Valentine's Day shared with your loved one, or your 50th, we want to celebrate with you.

You can order Heart-Shaped Trays filled with select menu items, such as 30-count Chick-fil-A® Nuggets, 10-count Chick-n-Minis®, 6-count Chocolate Chunk Cookies or 12 Chocolate Fudge Brownie halves. That's right, you can celebrate Valentine's Day all day long with your favorite chicken enthusiasts and treat lovers, with Heart-Shaped Trays for breakfast, lunch, dinner and dessert! 

Starting Monday, Jan. 23, all four delicious trays will be available at participating restaurants, as well as via delivery, where available. Don't miss your chance to show care this Valentine's season: Heart-Shaped Trays will only be available for a limited time, until Feb. 25 or while supplies last. Contact your local Chick-fil-A restaurant or use the Chick-fil-A® App to find Heart-Shaped Trays closest to you. 

Now that you have the big things settled — food, of course — here are three things you can do to make sure you are taking time for The Little Things as well this Valentine's Day.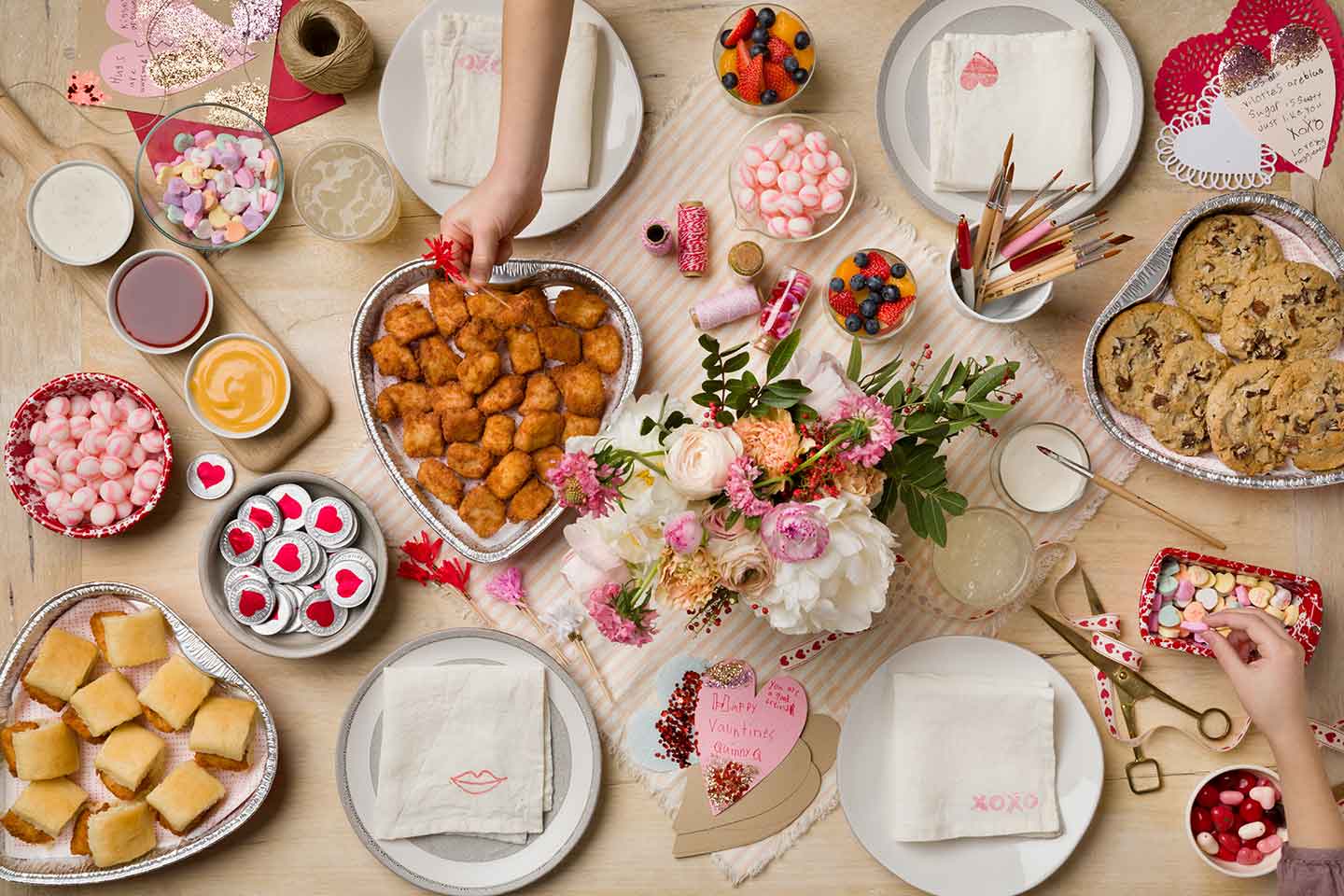 Celebrate The Little Things 

Special holidays like Valentine's Day often remind us of the big things that we cherish: friends, family and of course, love. This Valentine's Day, take the opportunity to also celebrate The Little Things that make your life so special. Take a walk and enjoy the sunshine, sip on a freshly brewed cup of coffee, or have a lunch date with a friend you haven't seen in a while (we'll provide the chicken!).

Share The Little Things 

Whether it's a hug or a heartfelt letter, we all appreciate being told that we are loved and cared for. So, make sure to share the ways that you appreciate and enjoy your loved ones this Valentine's Day. Share a Chick-fil-A Milkshake, make your own Valentine's cards for loved ones or make a call to an old friend.

Give The Little Things 

Nothing says "I Love You" like a gift from the heart – and these Heart-Shaped Trays make the perfect gift. Surprise your college student, long-distance significant other or cross-country relative with a Chick-fil-A™ eGift Card so they can treat themselves with a tray of their choice. Simply purchase an eGift Card online and email to your loved one so they can either upload it to their Chick-fil-A One® account or scan the eGift Card's QR code at a participating restaurant near them.

However you decide to celebrate this Valentine's Day season, Chick-fil-A wants to help make it special. Forget the chocolates and flowers – give a gift that's outside the box (and inside the tray) this Valentine's Day!