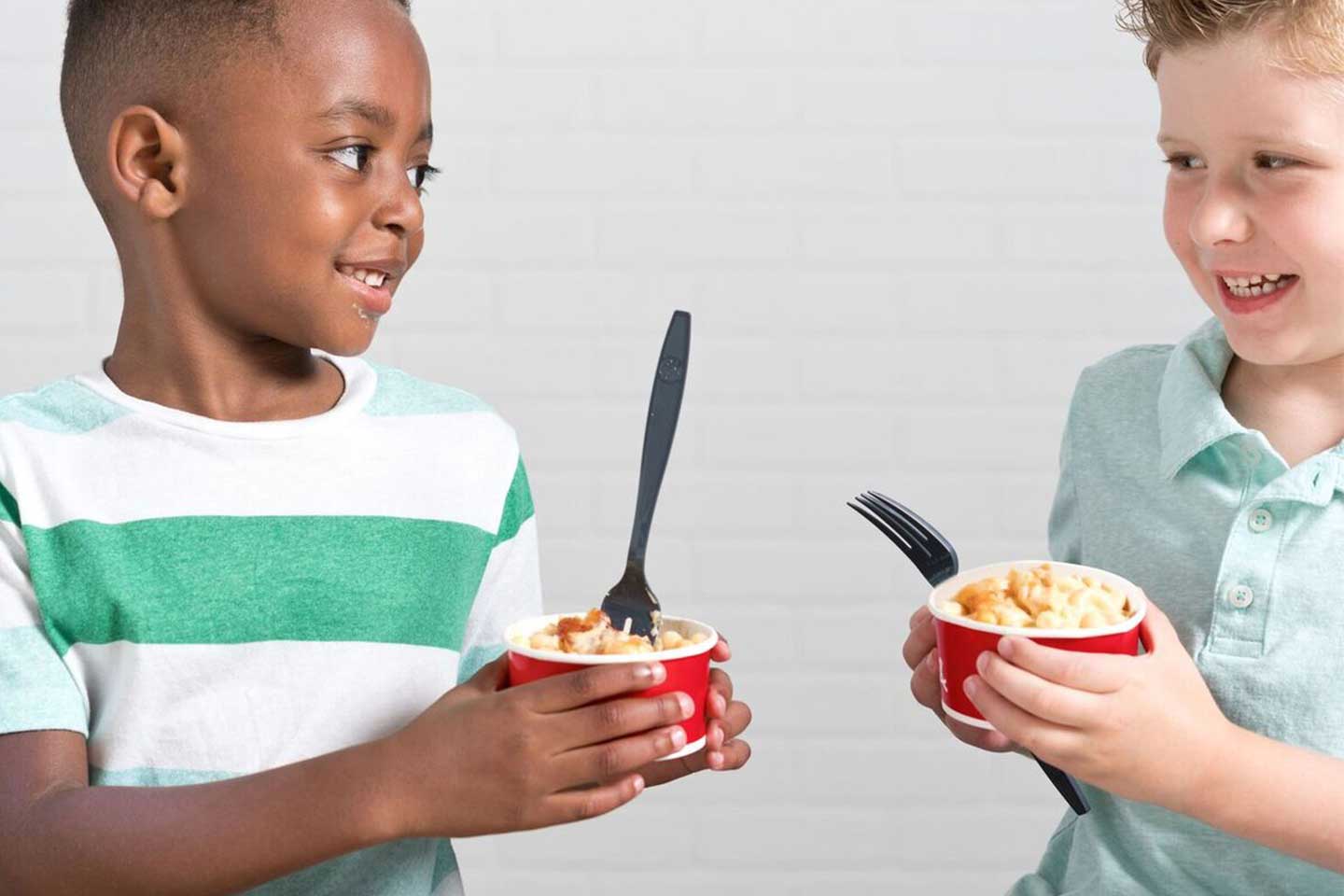 The next time you order your favorite Chick-fil-A salad or a side of Mac & Cheese, it may look a little different. No need to worry – you'll find the same juicy chicken, fresh produce or creamy cheese blend inside, but the packaging you're accustomed to is getting a makeover.

Through material development and market testing, Chick-fil-A is thoughtfully searching for sustainable design solutions that are recyclable, compostable or contain recycled content – starting with new bowls.

The team is experimenting with dozens of alternative materials to find the perfect packaging solutions for the environment and menu items. It's very important that the packaging keeps guests' meals fresh and sealed for the perfect taste and temperature.

"At Chick-fil-A, we strive to be intentional about everything we do," said Jason Begin, who leads the Menu and Packaging team at Chick-fil-A. "We're doing our best to protect the experience guests have come to expect from us and enhance the ability of restaurant franchise Operators to be accurate and efficient. We're balancing that with doing what's good for the environment."

Here are the top three things to know about our refreshed packaging:

1. They're more sustainable
Swapping the black bowls for the new bowl designs will help Chick-fil-A reduce its nationwide plastic use by more than 8.5 million pounds annually. The new bowls are made of PET plastic, the most universally recyclable plastic in the country. It is a much thinner option and allows for higher recycling recovery rates than most plastics.

Cold menu items, such as Chick-fil-A salads, Kale Crunch Side, Fruit Cup and more, will be served in a new, clear bowl design made of PET plastic. Hot items like comforting soup or creamy Mac & Cheese will now be served in round paper bowls with a liner inside that uses less plastic than previous bowls.

2. They give you a sneak peek
The new clear bowls make it easier to see what's inside, which helps Chick-fil-A Team Members bag items with accuracy.

The updated design also allows for faster assembly and bagging – in fact, when put to the packaging test, the new bowls took approximately two seconds fewer to pack!

3. They protect your meal
Hot menu items are kept warm and sealed in the new paper bowls. They also stack more easily inside Chick-fil-A bags, helping to prevent collapses or spills.

Learn more about sustainability efforts at Chick-fil-A.