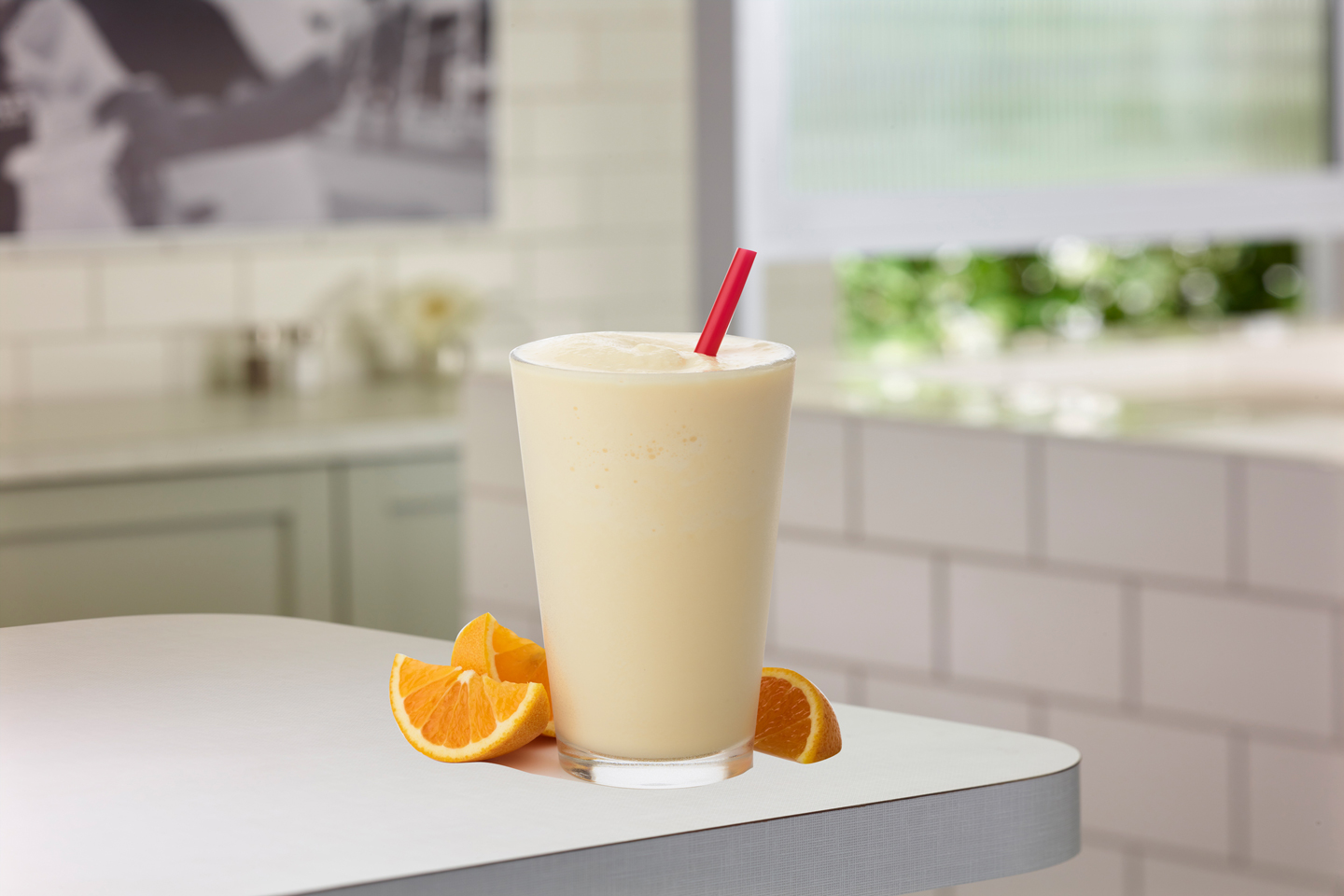 This sweet treat is only available for a limited time
Florida is known for its citrus groves – and the oranges harvested from them – so what better place for us to test a new orange-inspired menu item?
Starting Oct. 23, guests in participating Jacksonville, Fla., restaurants can try an entirely new treat at Chick-fil-A: Frosted Sunrise. It's not a milkshake. It's not a smoothie. It's a combination of our signature Icedream® and Simply Orange® Juice. It's a little creamy and a little tart – and a lot delicious!
We permanently added Frosted Lemonade (a combination of Icedream® and Chick-fil-A Lemonade) to the menu in 2015 and Frosted Coffee in 2016, and we featured Frosted Strawberry Lemonade as a seasonal menu item in 2017. Those have been so popular that we couldn't help but ask, "What else can we 'frost'?"
A small Frosted Sunrise has 300 calories, and a large has 390 calories – both sweet treats have fewer calories than a milkshake.
The new Frosted Sunrise will be available in Jacksonville through Nov. 18. Don't forget to tell us what you think – your feedback will help us decide whether we make it a seasonal menu item nationwide.