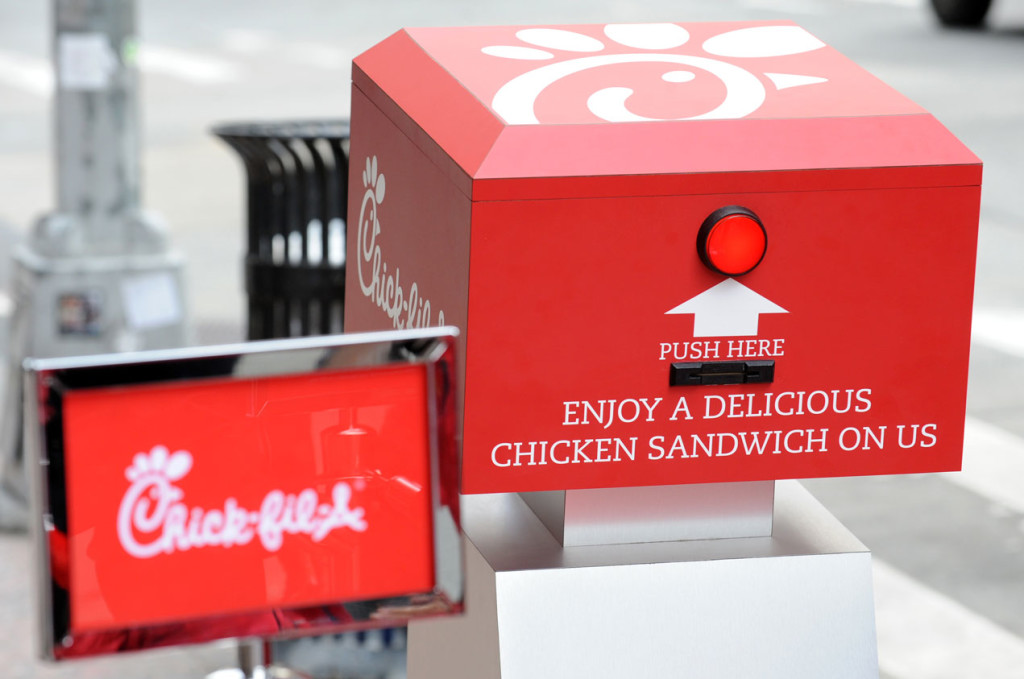 Transforming a tradition for the Big Apple
It's hard to slow down and surprise New Yorkers – in a city of more than eight million, they're always on the go and they've seen just about everything. "Everything" would include a campout planted square in the middle of the Garment District—which is exactly what restaurant Owner-Operator Oscar Fittipaldi did to celebrate the opening of his Manhattan Chick-fil-A restaurant when the brand entered New York City for the first time in 2015. The campout was a signature Chick-fil-A First 100 event set in the heart of one of the world's largest cities.
For those unfamiliar with the overnight campout, it's a Chick-fil-A grand opening tradition where the first 100 customers camp out together for the 24 hours before a restaurant opens. As a reward for their participation, they all receive the ultimate surprise: free Chick-fil-A for a year.
"The people who gave their cards away received the ultimate surprise..."
But how do you host 100 people at a restaurant that is just 23 feet wide and has the sidewalk traffic that comes from being within three blocks of Rockefeller Center? That's the question franchise owner Al Puglisi and his team asked themselves as they prepared to open his Chick-fil-A restaurant at 46th and 6th.
With a little creative thinking, they put a twist on the 12-year tradition and in the process surprised unsuspecting New Yorkers who were both the deliverers and the recipients of good fortune. Watch here to find out what happens.