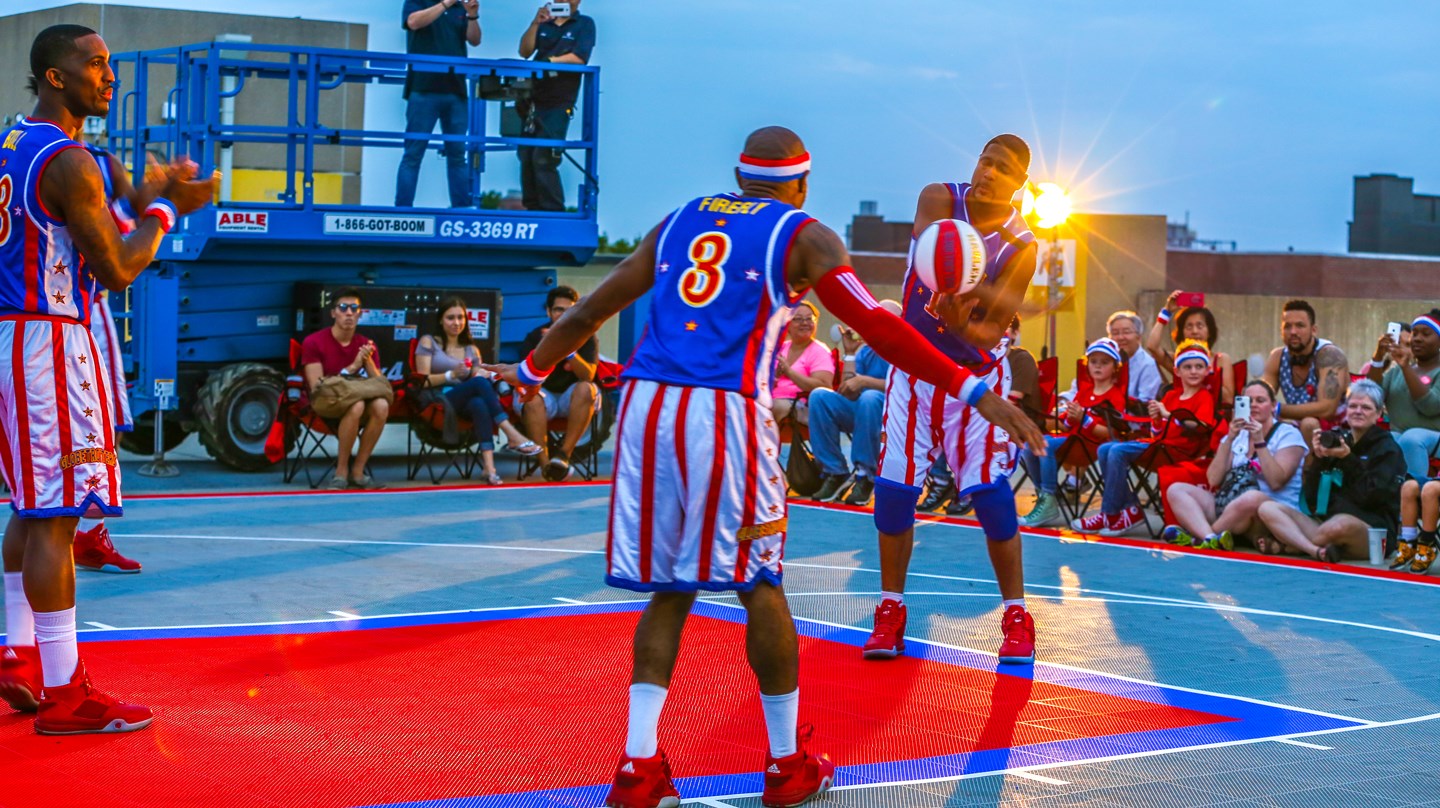 New York's third Chick-fil-A opens with a swish
Whether they come for the food, the fun or the novelty, those who camp out all night for one of Chick-fil-A's First 100™ campouts can agree on one thing: from coast to coast, the grand opening celebrations are memorable, loads of fun and unique beyond measure. So with the grand opening of Chick-fil-A at Queens Center Mall – the third restaurant to open in New York City —local franchise owner Paul Daniels wanted to bring in some surprise guests who were equally memorable, loads of fun and unique beyond measure: the Harlem Globetrotters.
The team, which formed in 1926, has a long history of entertaining fans and supporting the community. As one of the most recognizable franchises in sports, the exhibition basketball team combines athleticism, theater and comedy to entertain crowds all around the world – 120 countries and territories on six continents and counting, the perfect match for the ever-diverse borough of Queens.
With a view of the Manhattan skyline, the First 100 campers had no idea what surprise was in store as they set up camp on the roof of the mall's parking garage. Take a look for yourself at what happened when the team took the "court," complete with ball handling tricks, basketball artistry and jokes for the crowd.
Pure entertainment wasn't the only thing the Harlem Globetrotters were shooting for that night. The players took a series of difficult trick shots from rising platforms, with each shot determining how many meals campers would pack the next morning to benefit two local organizations.
While the Globetrotters won the game and the First 100 campers won free Chick-fil-A for a year, Queens scored big with 10,000 meals packed during grand opening morning – all in the name of serving the community.