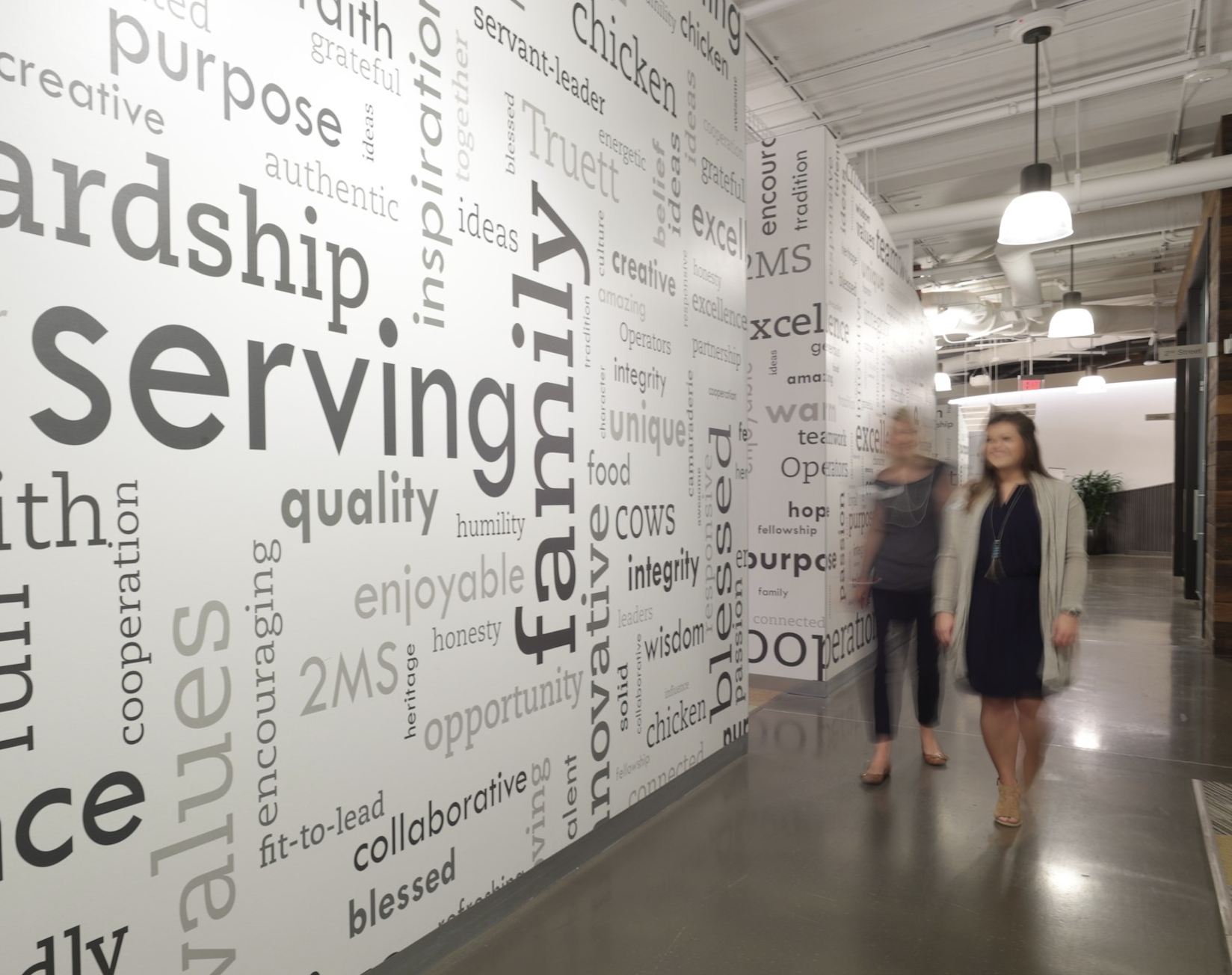 Every summer, dozens of college students participate in a 10-week internship program at Chick-fil-A's Support Center in Atlanta, Georgia.
Each summer, Chick-fil-A® offers 10-week paid internships for qualified undergraduate and graduate students to work at the Support Center. From internships in marketing to field operations to information technology, students gain hands-on work experience, serve in the community, and build potential pathways to full-time opportunities after graduation.
We think the best way to learn about our program is to hear directly from former interns who have already accomplished amazing things — and are on their way to building careers infused with purpose and passion.

Meet Jancy Durrence, Facilities and Equipment Intern
Georgia Institute of Technology
Major: Mechanical Engineering
Jancy Durrence didn't spend her 10-week facilities and equipment internship staring at a computer screen.
She orchestrated the roll out of a pilot program to improve Chick-fil-A's drive-thru payment booths, traveled to sites around the country to analyze the program's performance, coordinated details with Chick-fil-A Operators and subcontractors, and even took charge of a project to reprogram the fryers that make the Chick-fil-A Waffle Potato Fries® so delicious.
It's an impressive list of accomplishments. But Durrence says the most important lessons of her internship were gained by listening rather than doing.
"I sat in on a lot of meetings and that's where I learned the most," she said. "It's so easy to work on a team there, because everyone's full of respect. No matter where I end up working, I will always try to emulate the culture and the team dynamics that I learned at Chick-fil-A. I've been able to see how far respect can get you."

Meet Matt McDuffie, Information Technology Intern
University of Florida
Major: Computer Engineering
Matt McDuffie has always been the kind of person who would rather get something done on his own than with a team. Until he arrived at Chick-fil-A.
Suddenly, most of his work was in teams. And instead of feeling cumbersome, it was seamless. He asked questions, got help, and worked with others to find solutions and make progress. It made a lasting impression.
"In a lot of my group projects in school, I've been a spectator in the task, but Chick-fil-A emphasizes being a leader, and I've seen how an entire team working actively toward one goal can achieve great things," he said. "Now I plan to really take initiative and lead the way."
If you'd asked McDuffie at the start of the summer what he hoped to do after graduation, he would have said he'd be working for a nonprofit. Now he's not so sure.
"Now that I've seen how a corporate business like Chick-fil-A can have such an impact on the community, it's been really eye-opening and I see other ways I can make a difference," he said. "Chick-fil-A has set such a great example of a company that cares so much about the people around them."

Meet Odyssey Wilson, Restaurant Financial Reporting Intern
University of Georgia
Major: Accounting
Odyssey Wilson arrived at Chick-fil-A's Corporate Support Center hoping to boost her skills and tackle new challenges. By the time her 10-week internship was over, she had found something unexpected: a long-term home where she'll be building her future career.
"Eight years ago, I would never have imagined being here," said Wilson, who recently graduated from the University of Georgia and has accepted a full-time staff role as an accountant in the Chick-fil-A Restaurant Financial Reporting Department.
Wilson grew up on Atlanta's Westside. Although her family struggled, her grandfather worked hard to instill financial literacy in her and her sisters, and she became fascinated with the world of money. When she took her first college course in accounting, she fell in love: The field encompassed her twin passions for real-world finances and math.
Now she's eager to take the experiences she gained as an intern and dive into her new role crunching numbers and analyzing data for individual restaurants.
"Working at Chick-fil-A, you grow as an entire individual, not just in one area," Wilson says. "You're given different opportunities. You work on different projects and on different teams. You have the opportunity to switch departments as you grow. The possibilities are limitless."
Interested in growing your future as an intern at Chick-fil-A? Visit our Early Talent Careers page to learn more about our program and to apply.