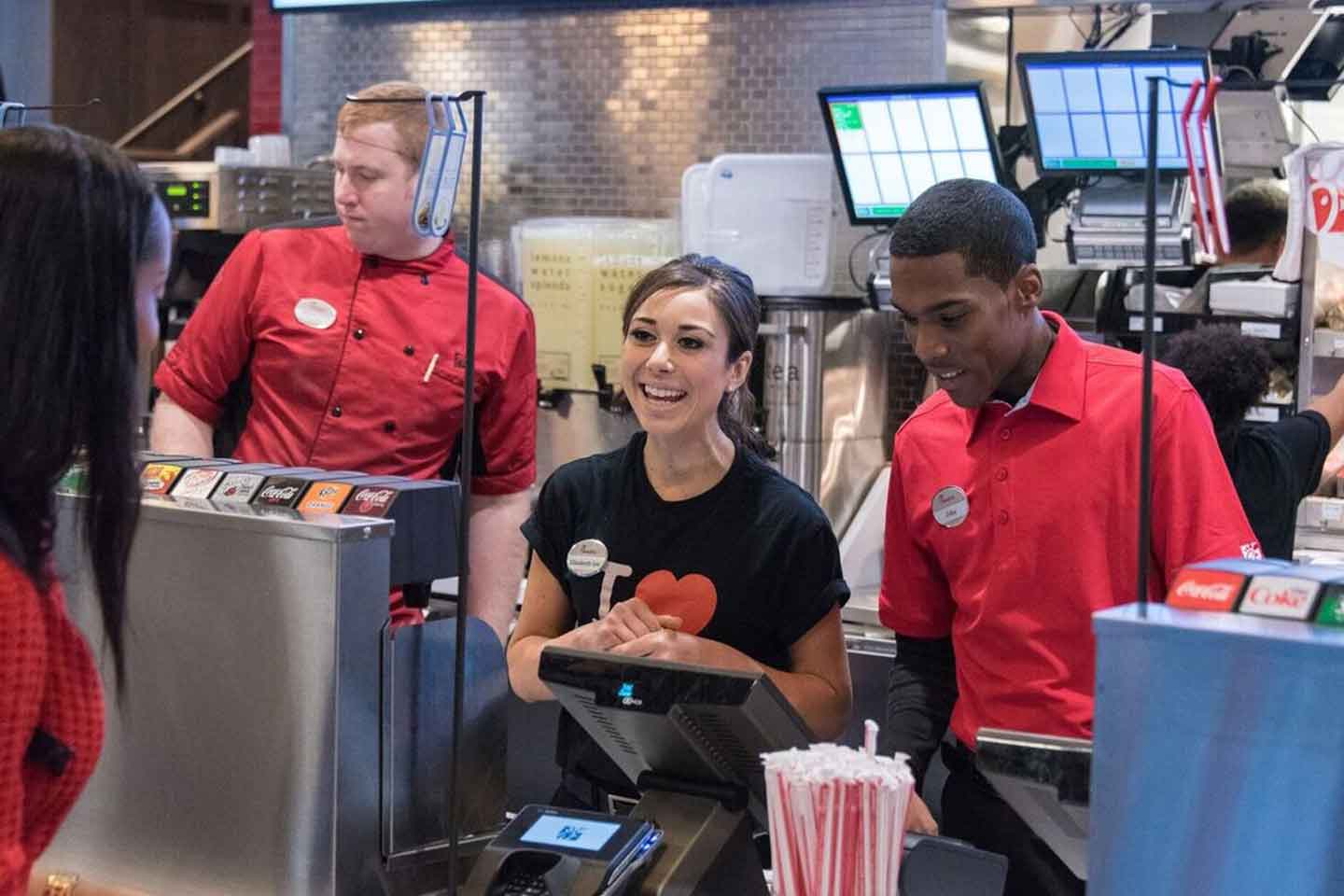 It's the question on everyone's mind – and we have the answer.
What time does Chick-fil-A open? What time does Chick-fil-A close? Those are two simple questions with two simple answers – well, sort of.
Most Chick-fil-A restaurants open at 6 a.m. and close at 10 p.m., but there are some exceptions.
So how would you find out if your favorite Chick-fil-A has different hours? Check out the hours posted on the door of your restaurant or ask any Team Member – they will know. You can also use our restaurant locator to find the hours for restaurants near you.
And remember – that's Monday through Saturday!