The answer to why Chick-fil-A's seasonal menu offerings are, well, seasonal.
It's official: Chick-fil-A's summer menu items have returned to restaurant menu boards nationwide. This year, we're welcoming back two seasonal favorites – the Smokehouse BBQ Bacon Sandwich and Peach Milkshake – and one newcomer, the Strawberry Passion Tea Lemonade.
These seasonal menu items won't last forever, so we recommend trying this trio before they depart from restaurants at the close of summer.
Speaking of farewells, we know they can be tough, especially when your taste buds are involved. That's why we asked Ben Bolling from Chick-fil-A's Menu and Packaging Team to explain why Chick-fil-A's seasonal items are, well, seasonal.
One Season, Year-Round Strategy
Behind every seasonal item is a year-round strategy that the Chick-fil-A Menu and Packaging Team, alongside a team of culinary experts, works to develop.
"We are very intentional about adding menu items that are available seasonally," says Bolling. "We always want to keep our menu exciting and relevant for our guests."
Seasonal menu items allow Chick-fil-A the flexibility to do just that. By having these limited-time offerings, as opposed to one fixed menu, guests can enjoy exciting, innovative offerings that are sure to delight.
A Focus on Flavor
Each seasonal menu item is created to feature ingredients that are most relevant to the season at hand. Take the Smokehouse BBQ Bacon Sandwich, for example. Its zesty Smokehouse BBQ Sauce was created specifically for this sandwich and paired with brown sugar pepper bacon under a sweet yeast bun, which reflect the familiar taste of a summer barbecue experience. Another example, the Peppermint Chip Milkshake, was designed to capture the essence of the holiday season with its chips of peppermint bark topped off with whipped cream and one crucial cherry.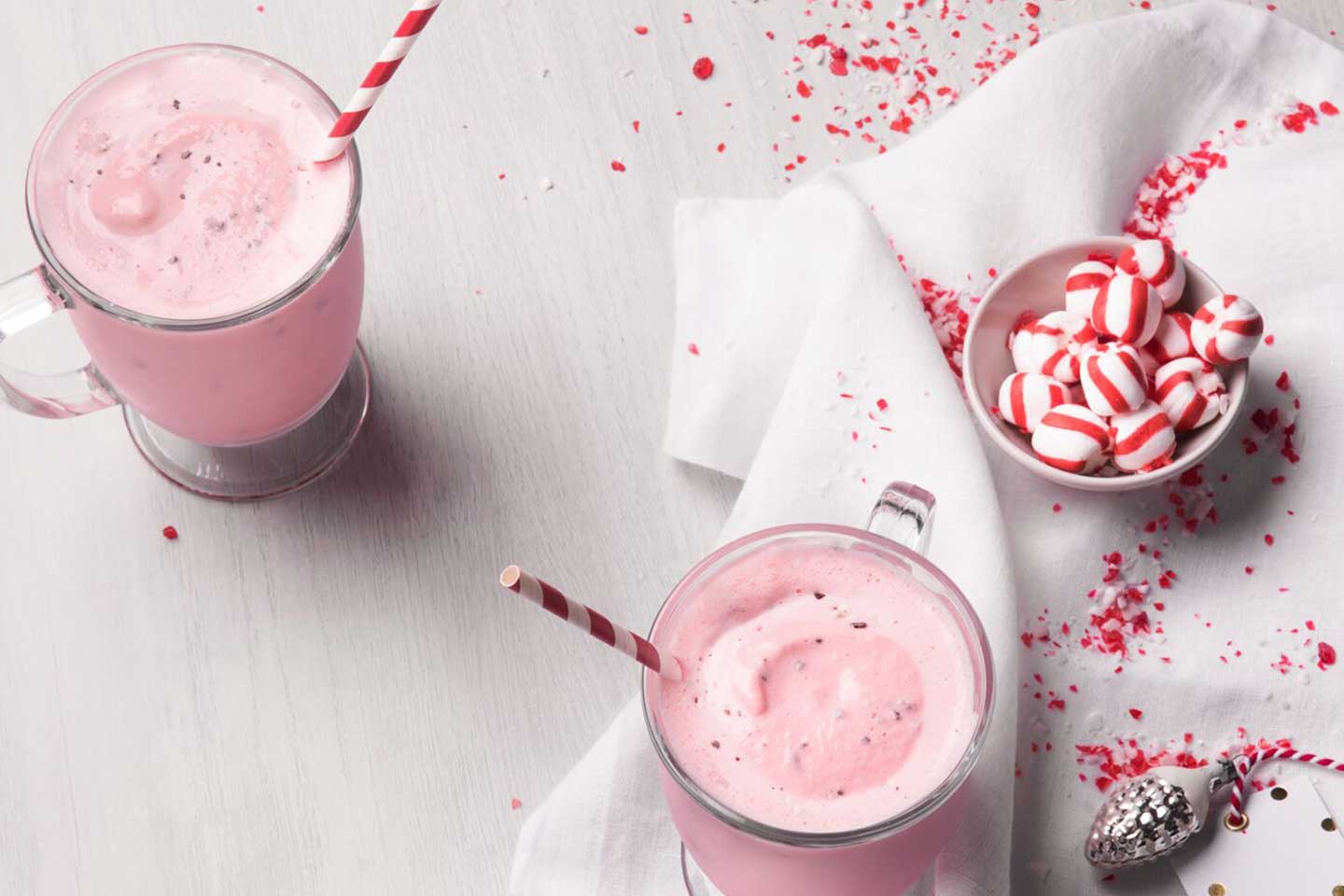 And while there might be demand for a seasonal item like the Peach Milkshake year-round, the bottom line is that for Chick-fil-A, it's not about the bottom line.
"Our priority is serving the best menu item possible, and that means using real ingredients we can find, when they are in peak season" says Bolling.
That's why you'll only find the Peach Milkshake served up in the summer, when peaches are at their ripest.
So, while we don't expect this to make the goodbyes any easier, we do hope that it makes your time with our seasonal items a little sweeter. After all, good things are always worth the wait.