How competing to survive on a reality TV show led Tasha Fox to dream of operating her own Chick-fil-A restaurant
Chick-fil-A® Operator Tasha Fox always knew she could have a greater impact and serve a greater purpose, but it took unplugging for two months to compete twice on the reality competition show Survivor — in the Philippines in 2014 and in Cambodia in 2015 — to turn that vision into a reality.

"The first time was for fun," said Tasha. "I had no expectations. The second time, it was an opportunity to learn from the mistakes I made the first time. I focused more on relationships and being a better, stronger communicator."

Her plan worked.
She made it to day 39 to become a finalist, surpassing her time in the competition the previous year by 6 days.

Those experiences taught her some valuable lessons: the importance of building strong relationships and just how tough she was, physically, mentally and emotionally. After that, she knew she had to "pursue her passion" and find a career where she could engage and inspire others.

A new path
Her first week home from Cambodia, Tasha ate at a local Chick-fil-A restaurant several times with a friend because she loved and had missed the food. On one of those occasions, she jokingly said, "We eat here so often, we should own it." At the time she was a limited partner with an investment company and had been in the accounting and financial services industries for nearly 20 years.

As she began researching Chick-fil-A and seeing the role Chick-fil-A Operators played in the lives of their Team Members and communities, she says, "I knew then I was supposed to be an Operator."

That belief was confirmed after meeting a Chick-fil-A Operator through a friend and seeing how much he loved his job and the impact he had on others.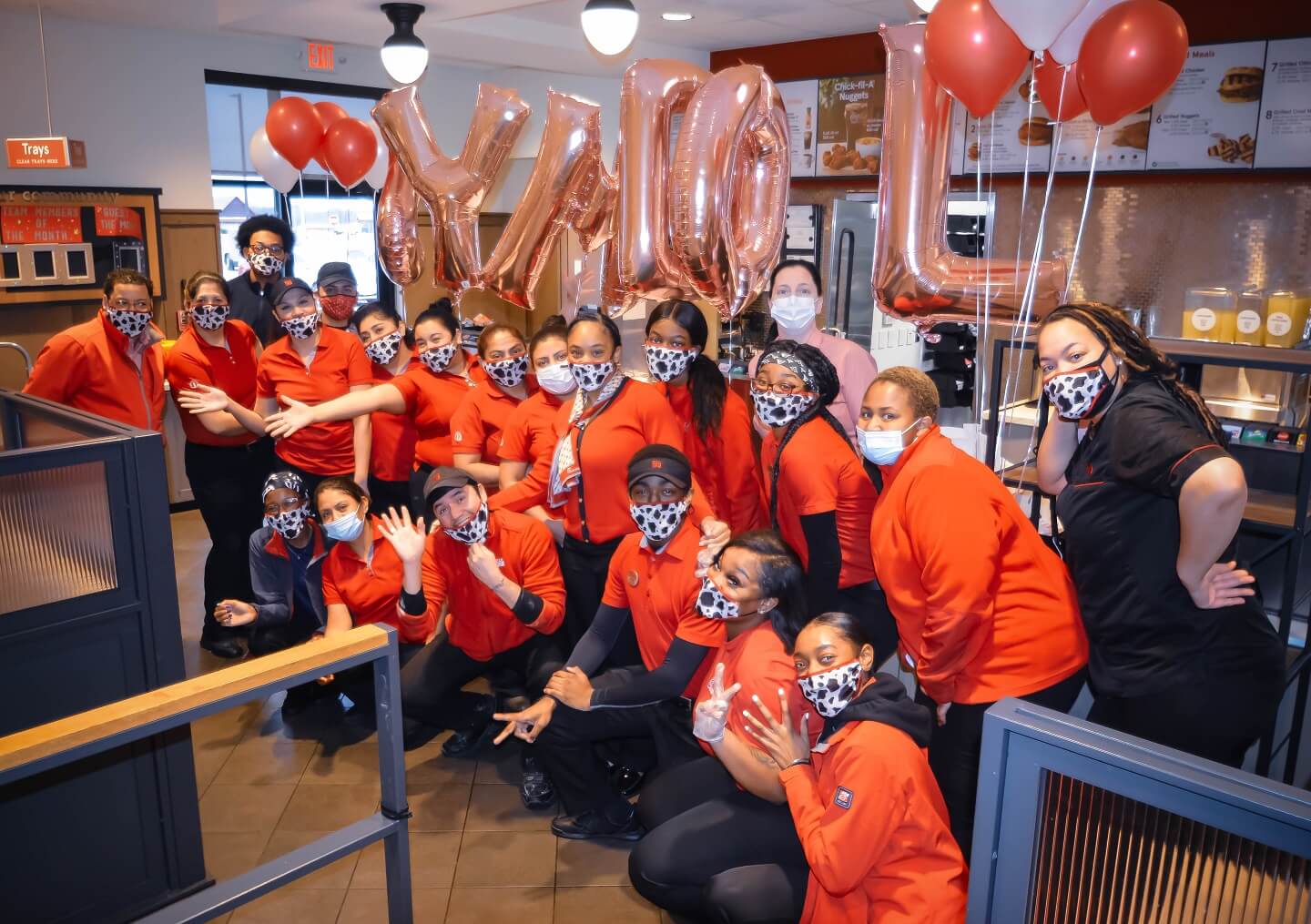 "I didn't have any quick-service restaurant experience and I never saw myself operating a restaurant," says Tasha. Yet, she applied to become a Chick-fil-A Operator. In 2018, she was named an independent franchised Operator of a Chick-fil-A restaurant in Florissant, Missouri, where she lived, proving "with passion, the right skill set, hard work and dedication, you can achieve your dreams."

Focusing on her team
That's the mindset she tries to instill within her Team Members, which she considers her family at her restaurant. As she says, "I've got 100 kids, and I want to make sure they have the skills and tools necessary to be successful, to live the life they want."

So, she focuses on giving them practical everyday skills, from communicating effectively with each other and guests to working hard and putting forth their best effort.

"If I can get them to execute operationally at a level of excellence here, then they will do so at home and at school," Tasha says. "It will benefit them the rest of their lives."