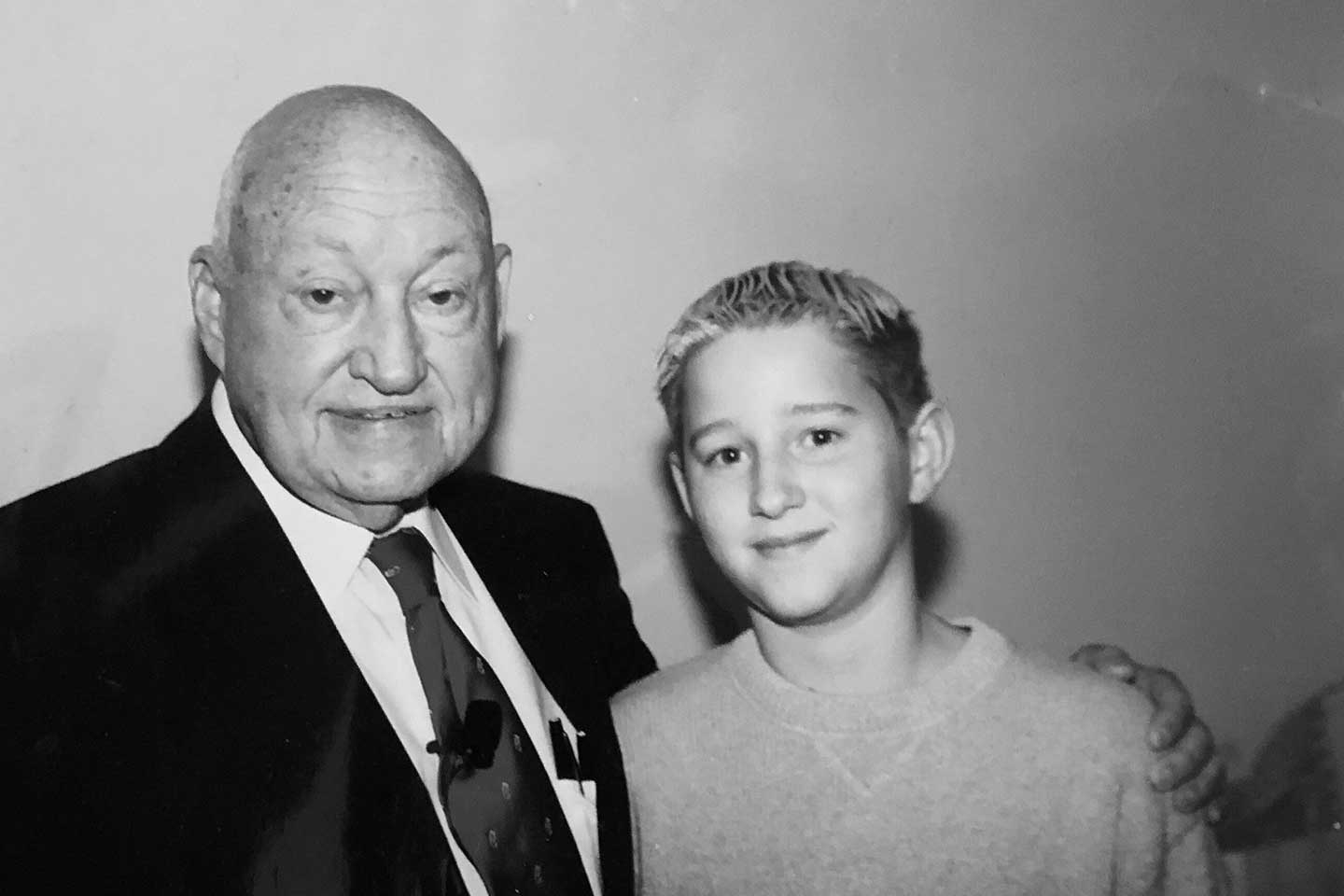 Ten people, three bedrooms, one bathroom.
Such was life growing up for John Starr. In the tiny home, Starr shared his bedroom mattress with a brother, while three other brothers slept in the bunks below.
"It was pretty cramped," concedes Starr, now 33, who is the local franchise Operator of Chick-fil-A Snellville, just outside Atlanta.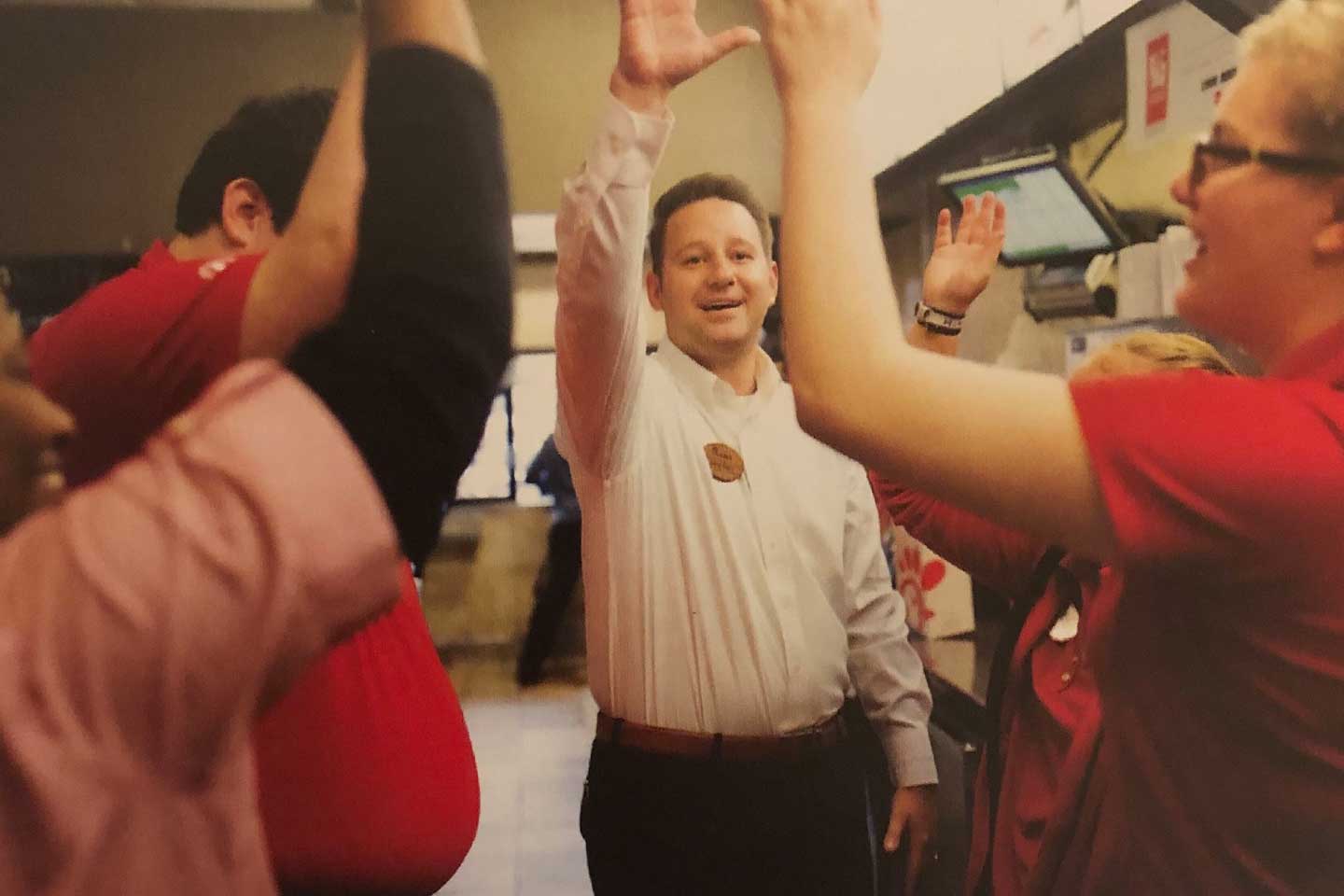 It's hard to imagine what Starr's life might look like were it not for the intervention of one man who opened doors—quite literally—for Starr.
That man was Chick-fil-A founder Truett Cathy. And while there are many tales of Cathy's generosity, the story of Cathy and Starr has never been told—the story of how Cathy swapped homes with the Starr family.
A Sunday School introduction
The Starrs grew up in Jonesboro, Ga., just south of Atlanta. John's father, Garry, worked logistics for a janitorial supply company, while his mother, Donna, homeschooled the children and sewed curtains for extra money. The house was so small that Donna stored her sewing supplies in the bedroom. On nights she couldn't sleep, she'd gather her equipment and tiptoe into the den, where she'd sew next to the wooden TV with rabbit ears and no remote.
"Other people would say, 'How do you live in this house?' " Donna recalls. "We were just thankful we had a house and could afford it."
The children wore hand-me-downs, and though they cheered for the Braves, they didn't attend games. Their routine splurge was a pizza delivery each Sunday. What the parents couldn't gift their children in material goods, they made up for with lessons on hard work and manners.
In 1998, the family started attending the same church where Cathy was a member. As it happened, Starr was placed in Cathy's 8th grade Sunday School class.
Though the class included 30 students, Cathy took an immediate interest to Starr, impressed by the boy's manners and work ethic.
After class, Cathy would pepper Starr with questions. (What does your dad do? How many cars do you have? Who does the cooking, and is there enough food to go around?)
An even swap
Convinced of Starr's promise, Cathy, who was nearing 80 years old, began mentoring the boy. He invited Starr to join him at business meetings and speaking engagements, introducing him to a new world that offered a promising pathway to the future.
"Why did he pick me?" Starr wonders now. "My parents had always taught us hard work, respect—'yes sir, no sir'—and I think he grasped onto that."
At the time, Cathy was active in real estate, and he had several properties that were open.
One Sunday after church, Cathy asked Starr if he could meet his father. Cathy greeted Garry Starr while the family waited in the car with curiosity.
Inside his pocket, Cathy carried a house key. He fished it out and presented it to a confused Garry.
"This is a key to a house I own nearby," Cathy told him. "It has four acres and seven bedrooms. I'd like to give it you as an even swap. You take this house, and I'll take yours. The house is paid for."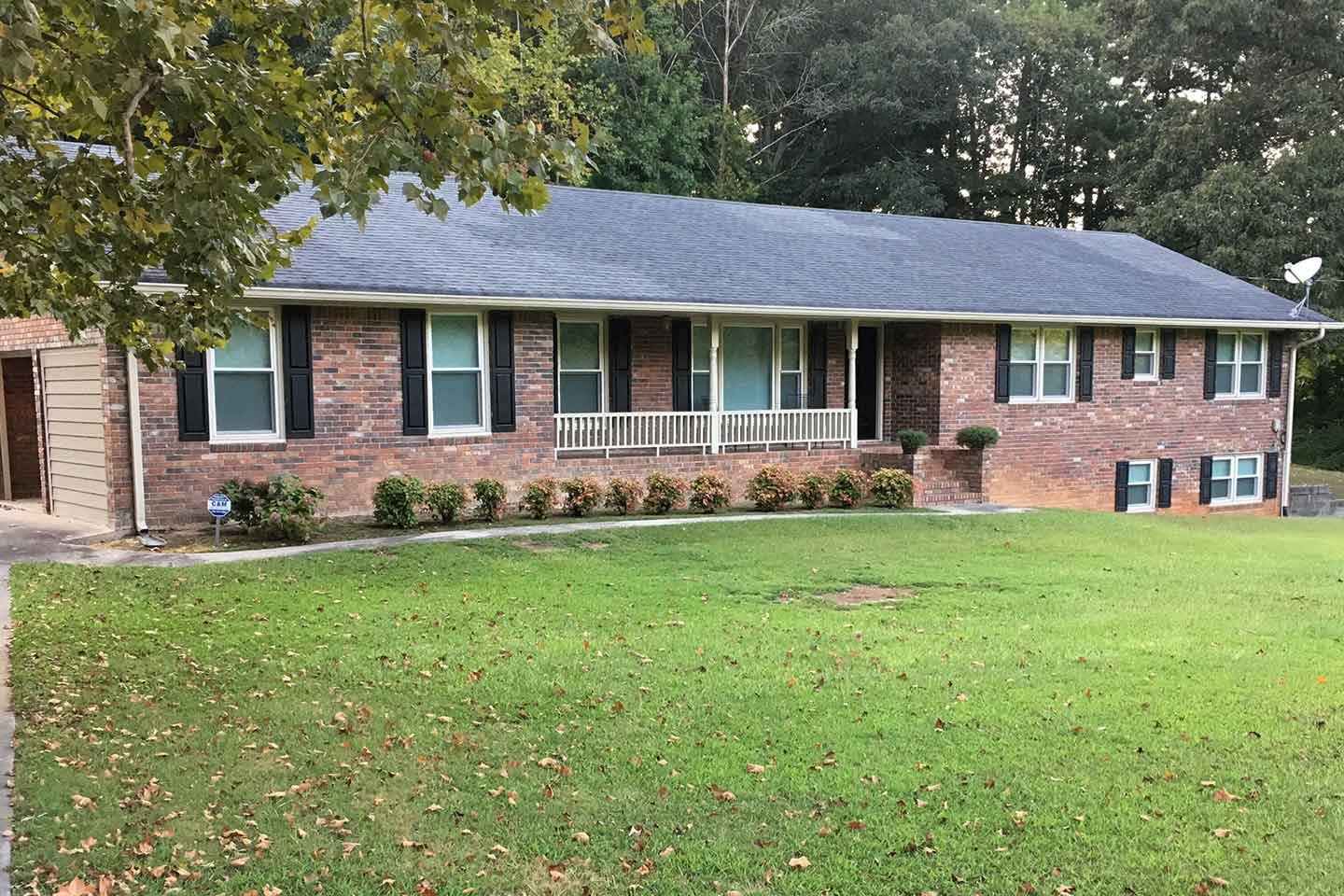 Trying to absorb the shocking offer, Garry walked to the car and gave the family the surprise of their lives.
The Starrs visited the property that week. There was a pool in the back, and the basement boasted a pool table. Each child would have his and her own bedroom. Donna would have a personal sewing room.
"I remember thinking, 'Oh my God, this is a mansion,'" Starr recalls.
When the Starrs traveled to Chick-fil-A headquarters to sign the paperwork, Cathy gave them another surprise, handing over a $5,000 check for moving costs.
Chasing a dream
Cathy would check in on the Starrs at their new home, dropping off a Thanksgiving turkey and helping them shop for clothes.
When Starr was 14, Cathy made another offer. "How would you like to work at one of my restaurants?"
At the time, Cathy still managed his original restaurant—the place where he invented his famed chicken sandwich—called the Dwarf House. And that's where Starr's life changed yet again.
He bussed tables and washed silverware, eventually graduating to the cash register. He fell in love with the work and dreamed about running his own restaurant one day. When he turned 20, he was promoted and sent to another Atlanta restaurant. Two years later, he earned a GED, was accepted into college and began a years-long grind of a fulltime job and intermittent coursework. In the meantime, he got married and had children.
In 2016, Starr graduated, and the following year he realized his dream and became a Chick-fil-A franchise Operator.
Looking back, Starr thanks Cathy (who passed away in 2014 at the age of 93) for his success and still finds inspiration from him. In true Cathy fashion, Starr has purchased cars for two cash-strapped restaurant team members and has offered all-expenses-paid vacations to others.
"I'm overwhelmed with gratitude," Starr says, reflecting on childhood memories of sharing one bathroom with nine people. "Truett lived a humble life. The more he made the more he gave. And now it's my turn to pay it forward like he did."