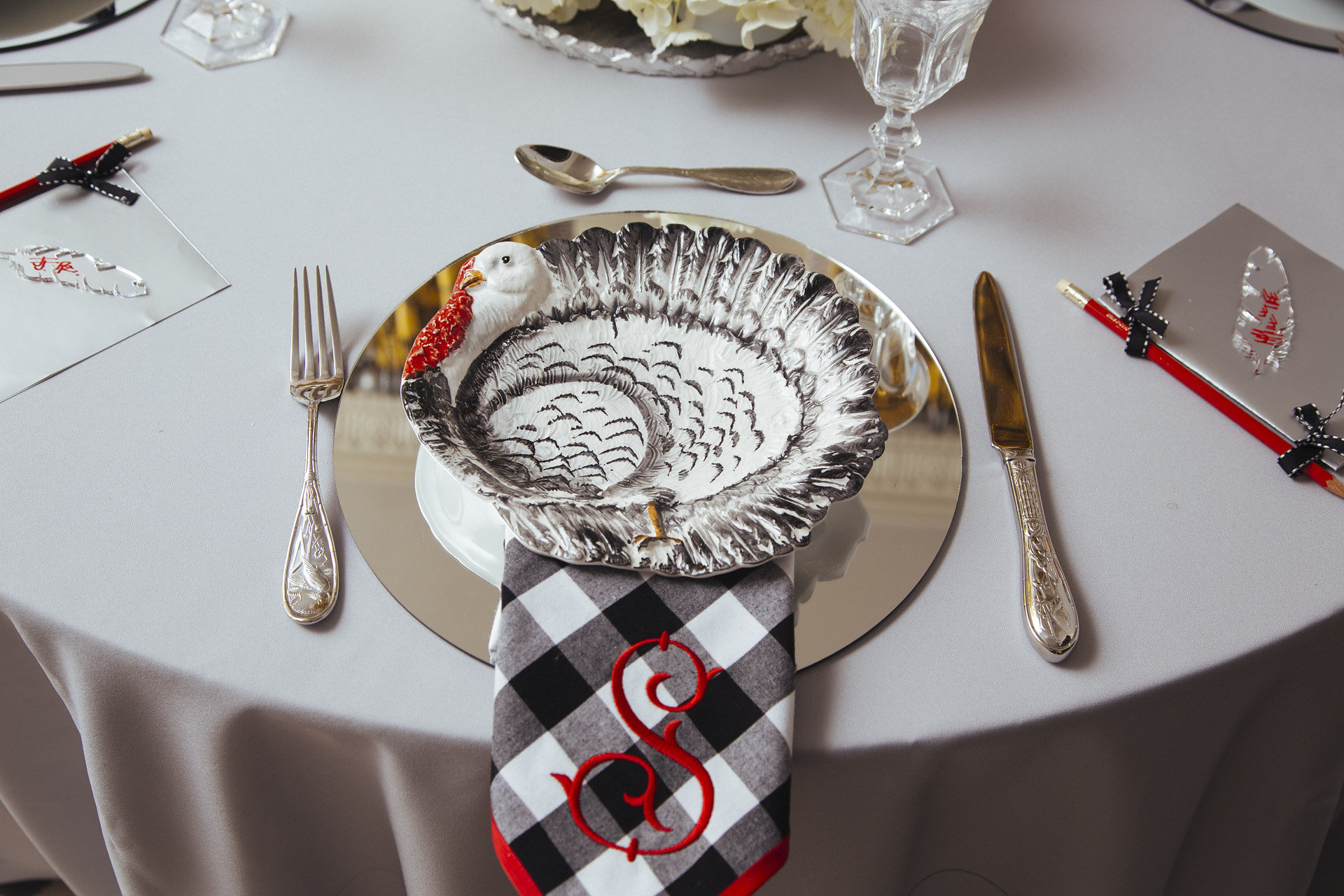 Give the kids a table of their own with this gratitude-inspired tablescape
If, like Kimberly Schlegel Whitman, your family has a tradition of sharing what you're thankful for around the Thanksgiving table, this tablescape is a creative way to inspire gratitude in your youngest family members. Using reflective materials as a metaphor for "reflective" conversations around the table, this Thanksgiving-themed tablescape includes a fun craft that won't make a mess.
"Sharing a meal is all about fellowship, creating bonds and sharing stories."
Supplies:
•
Four-top round adult's height table and chairs that are 48 inches high
•
Table linen (silver is preferred)
•
Black and white checked napkins with red border
•
Four round mirror disks (12x12 feet) from the craft store
•
Black and white vintage-style turkey plates, or other black and white themed thanksgiving plates
•
Low-height turkey décor (glass is preferred, but any kind will do)
•
White flowers in bowls, or any kind of short cylindrical container
•
Four journals
•
4-foot silver ribbon cut into 1 foot each pieces
•
"Feather" mirror stickers
•
Red pencils
•
Stickers, crayons and pencils
Step One: Set up your table in a location that's easy to access from the adults' table and arrange your table linens to your liking.
Step Two: Place a round mirror disk at each place setting—these will be each child's charger. Set the napkin on the left side of the charger, and place the turkey plates inside each charger.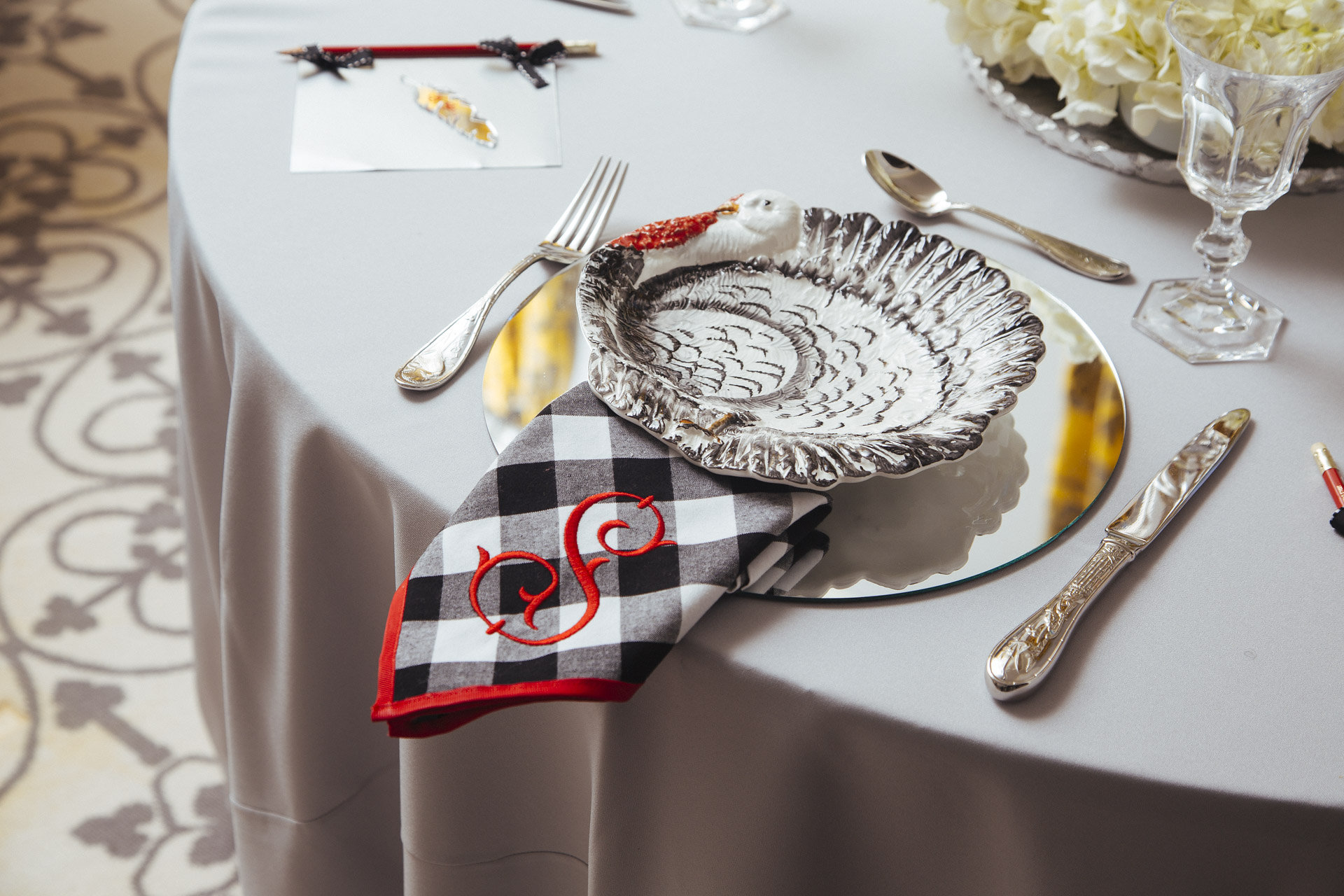 Step Three: Place the glass turkey in the center of the table—make sure they are lower in height so that they can see each other across the table. (This is also a good idea for the adults' table, too, Whitman says. "Sharing a meal is all about fellowship, creating bonds and sharing stories. You can't do that if you can't make eye contact!" she says.)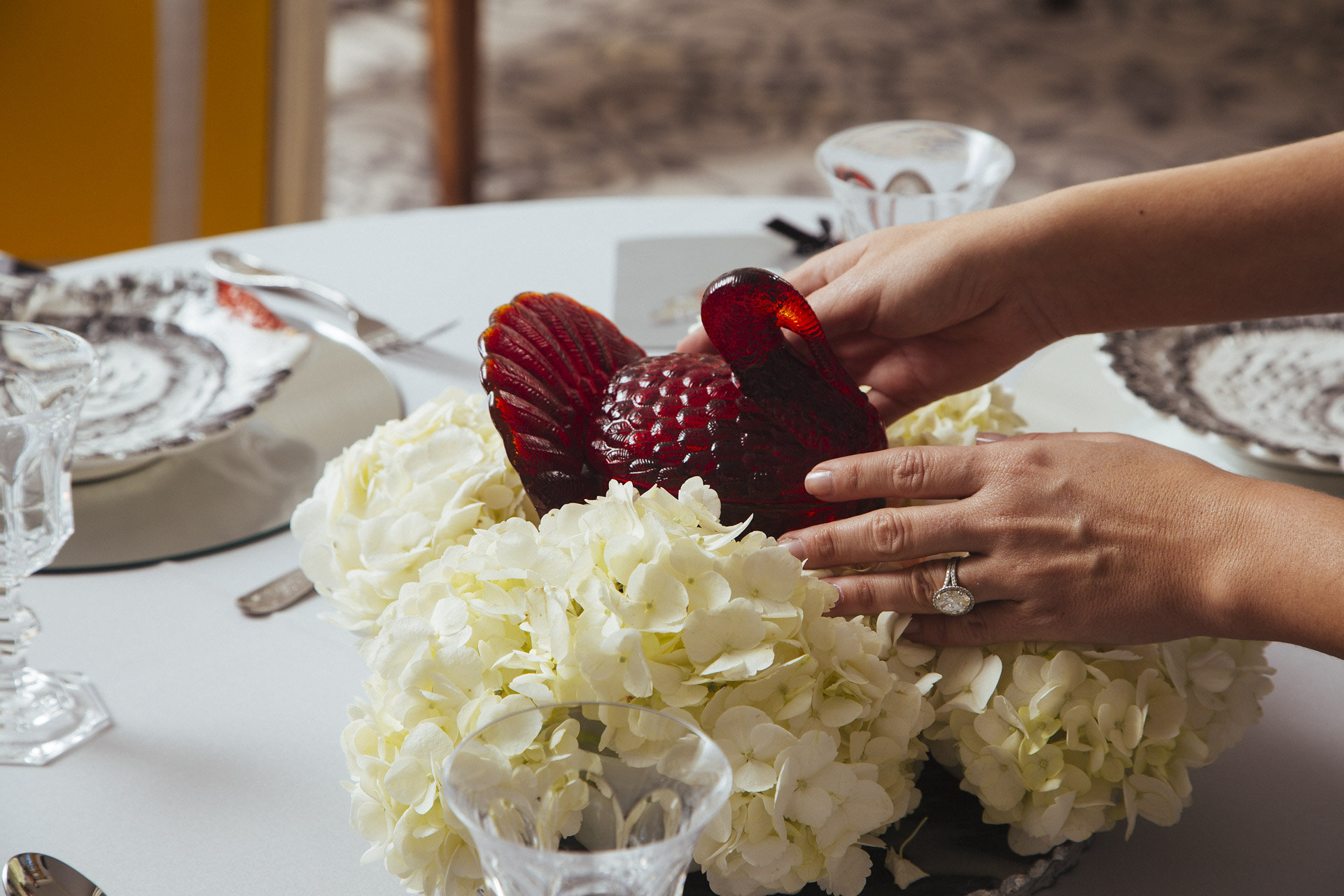 Step Four: Create a gratitude journal for each child using reflective paper as the cover and red ribbon to bind white pages inside. Simply cut the reflective craft paper (Whitman found hers in the scrapbook section of the craft store) to make a cover. Place plain white or lined paper inside and punch holes where you want the spine to be. Weave the ribbon through the holes to bind the papers together, then fold. Decorate the cover with each child's name to serve as the place card and add a personalized touch.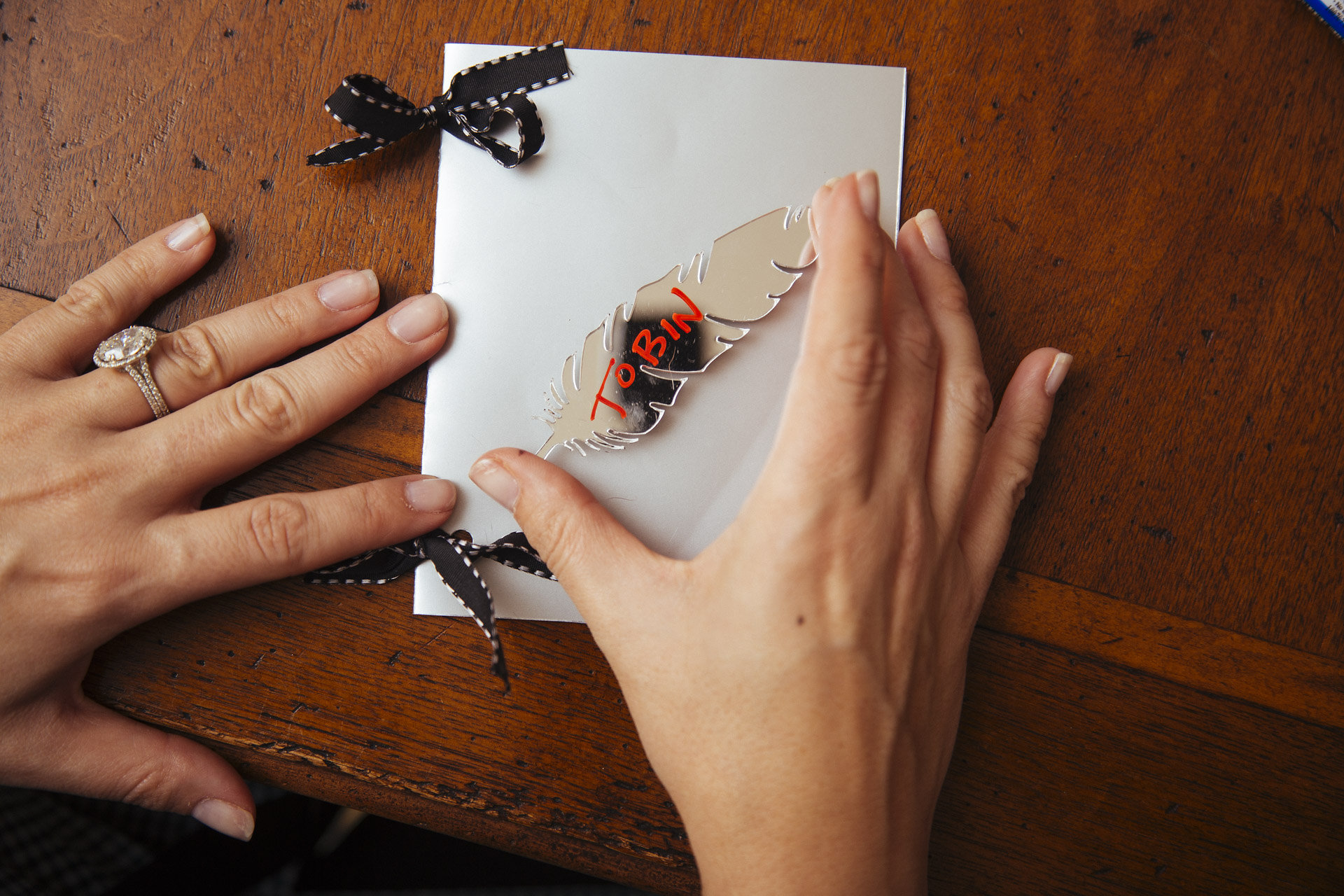 Step Five: After the front of the journal is assembled, have the kids decorate their journal with stickers, crayons and pencils. They can draw or write what they are thankful for in the journals and share with the adults later on in the meal.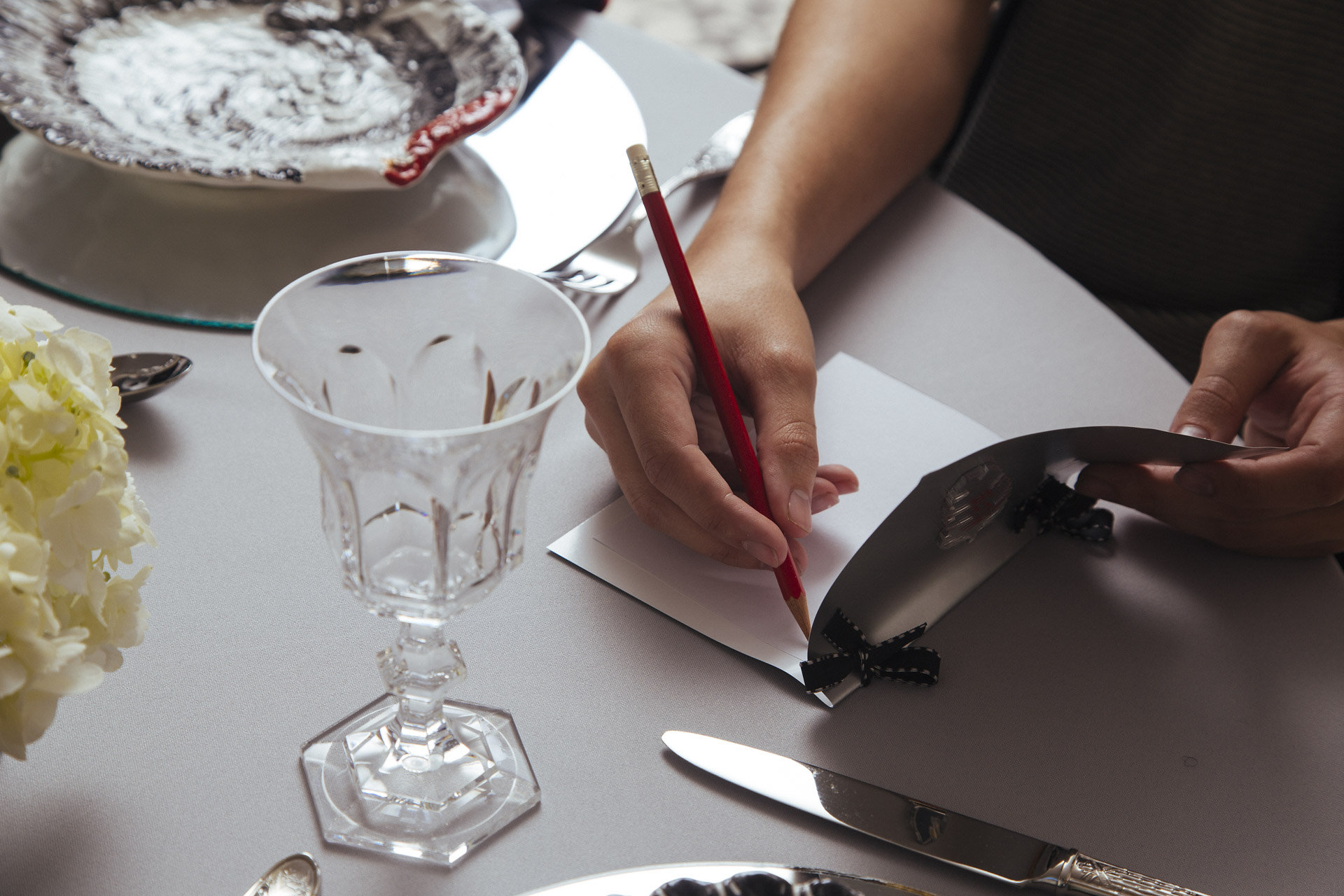 It's never too early to start planning holiday decorations for the next celebration. Learn how to create a Winter Wonderland Kids' Table and a Gingerbread and Playful Peppermint Kids' Table.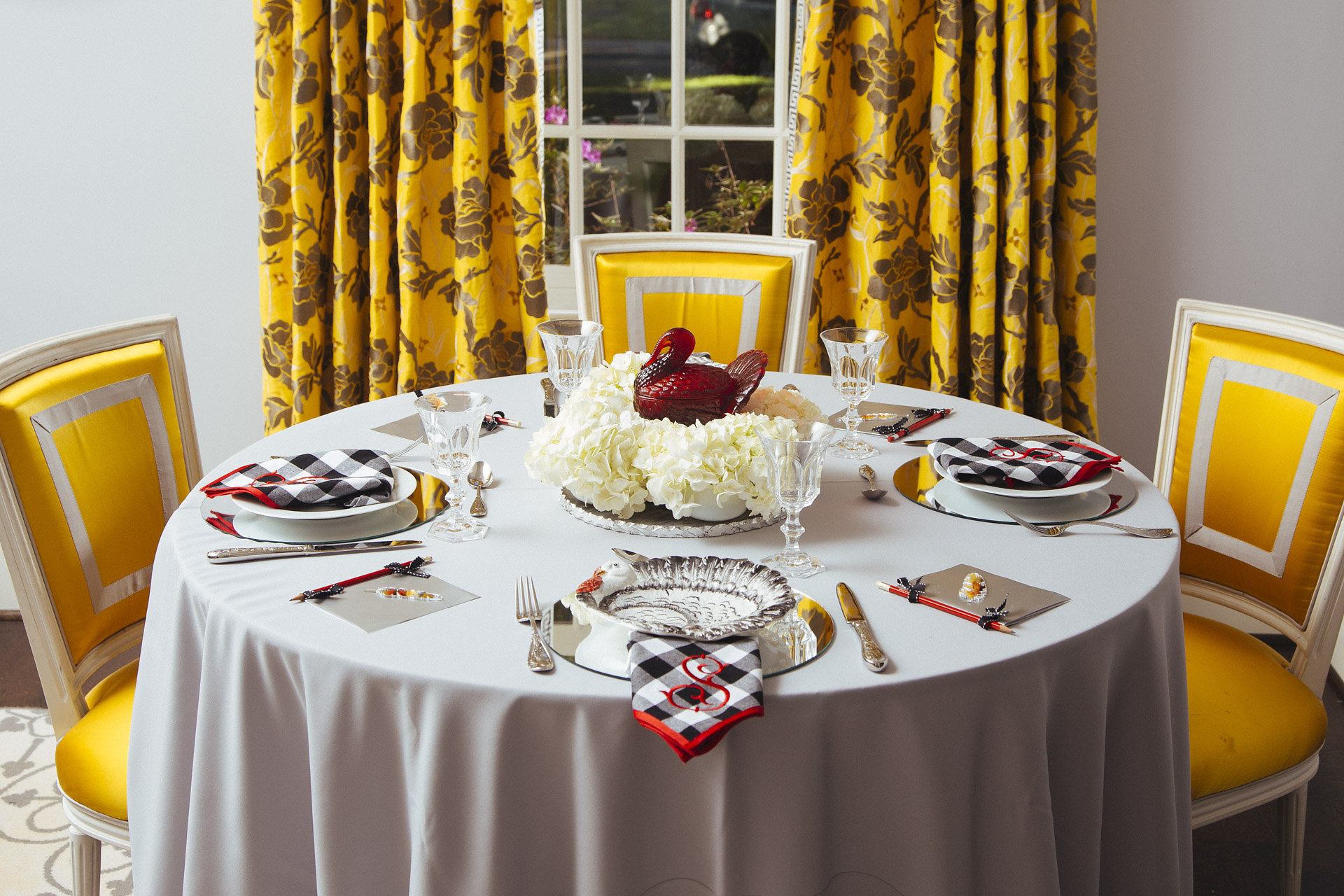 Have a kids' tablescape idea of your own? Share your creations on social with Kimberly Schlegel Whitman and The Chicken Wire with the hashtag #happyhosting. For more tips on party hosting, table decorating and event planning, visit Whitman's website, or follow her on Facebook, Instagram or Twitter.