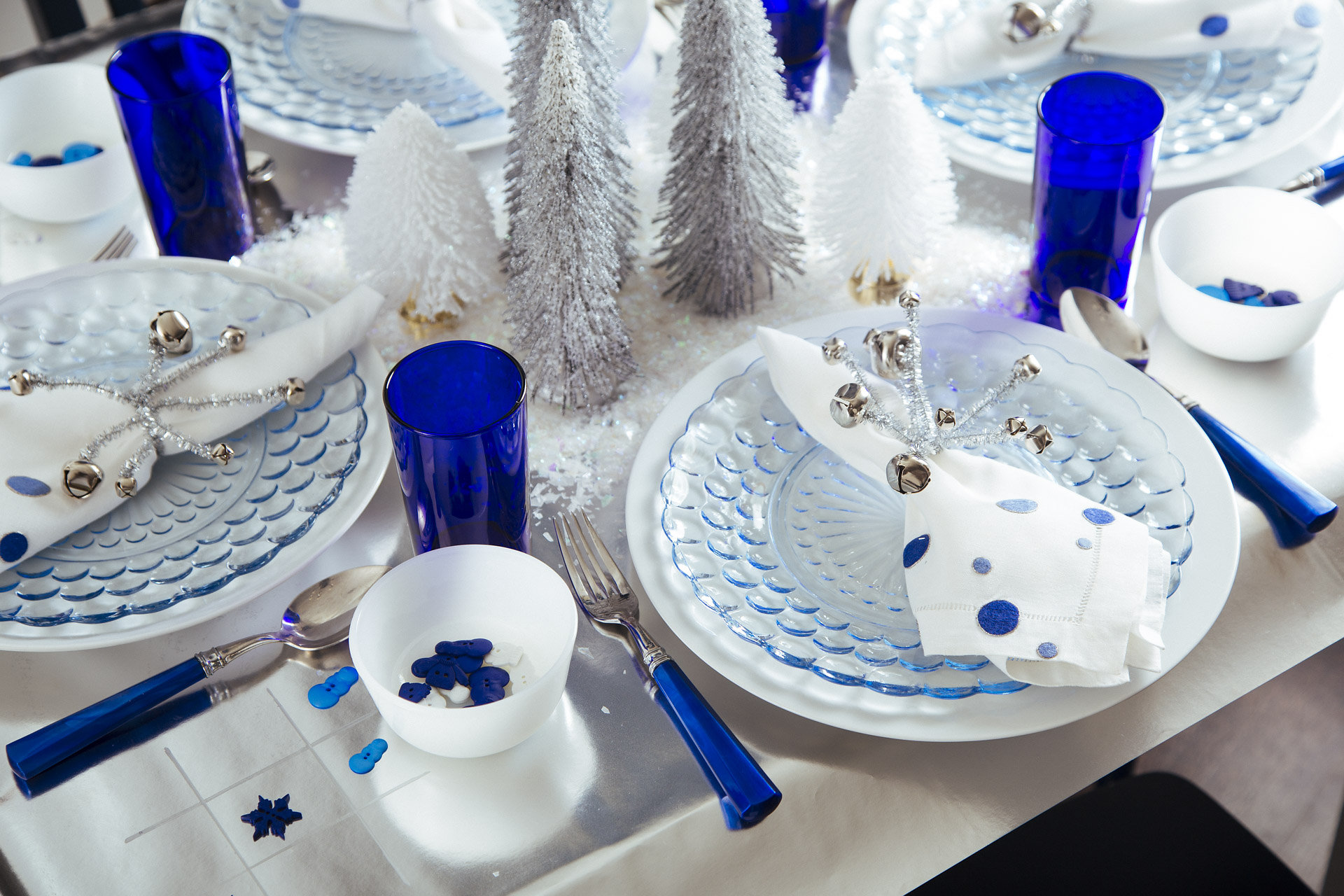 This frosty-themed kids' table will make their holiday feast more festive
As temperatures drop and holiday dinners start filling up the calendar, lifestyle expert Kimberly Schlegel Whitman knows the best family gatherings include a special place for the children. With a shimmery wintery theme, this whimsical tablescape also encourages kids to to entertain themselves with simple games.
Supplies:
• Four-top rectangular child's height table
• Acrylic child-size chairs (white and navy is preferred, but any will do)
• One roll of silver wrapping paper
• Paint pen (silver or blue is preferred)
• Silver and blue buttons (12 of each)
• Four silver pipe cleaners
• Small silver bells
• White and blue napkins. (Whitman uses embroidered linen, but you could choose to use blue stamps on white linens to get the look.)
• Frosted blue bubble vintage plates, or other blue plates of choice
• Acrylic flatware
• White wreath
• White and silver spray paint
• Six mini trees
• Faux snow
Step One: Cut your silver wrapping paper so that it extends over each side of the table by four inches. Cover the table in the wrapping paper and tape the paper sides under the rim of the table.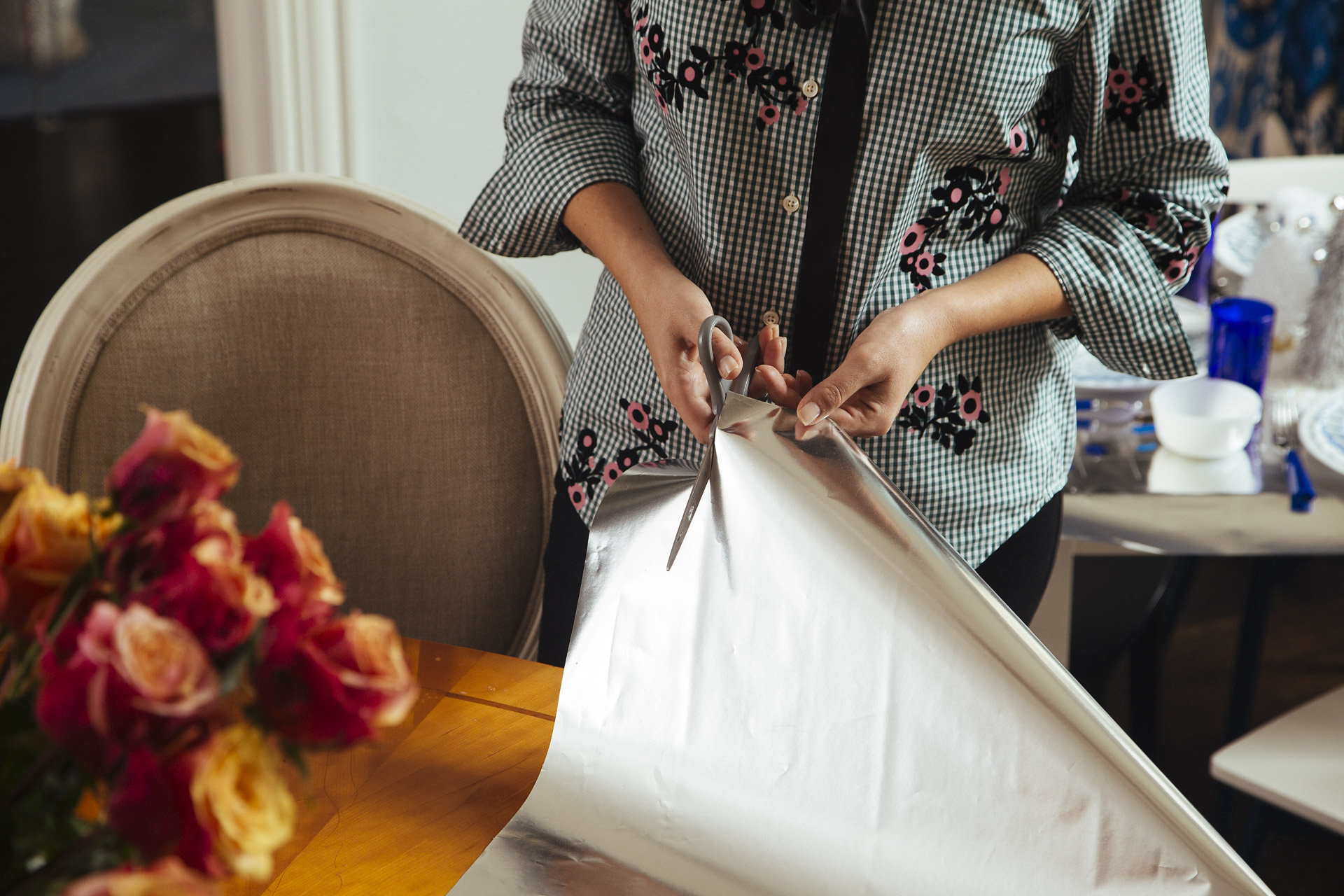 Step Two: Place the four plates at each setting. At the corners of the table, to the right of each place setting, draw a game of tic-tac-toe directly on the wrapping paper. If you are not using wrapping paper, you can also draw the game on four pieces of construction paper.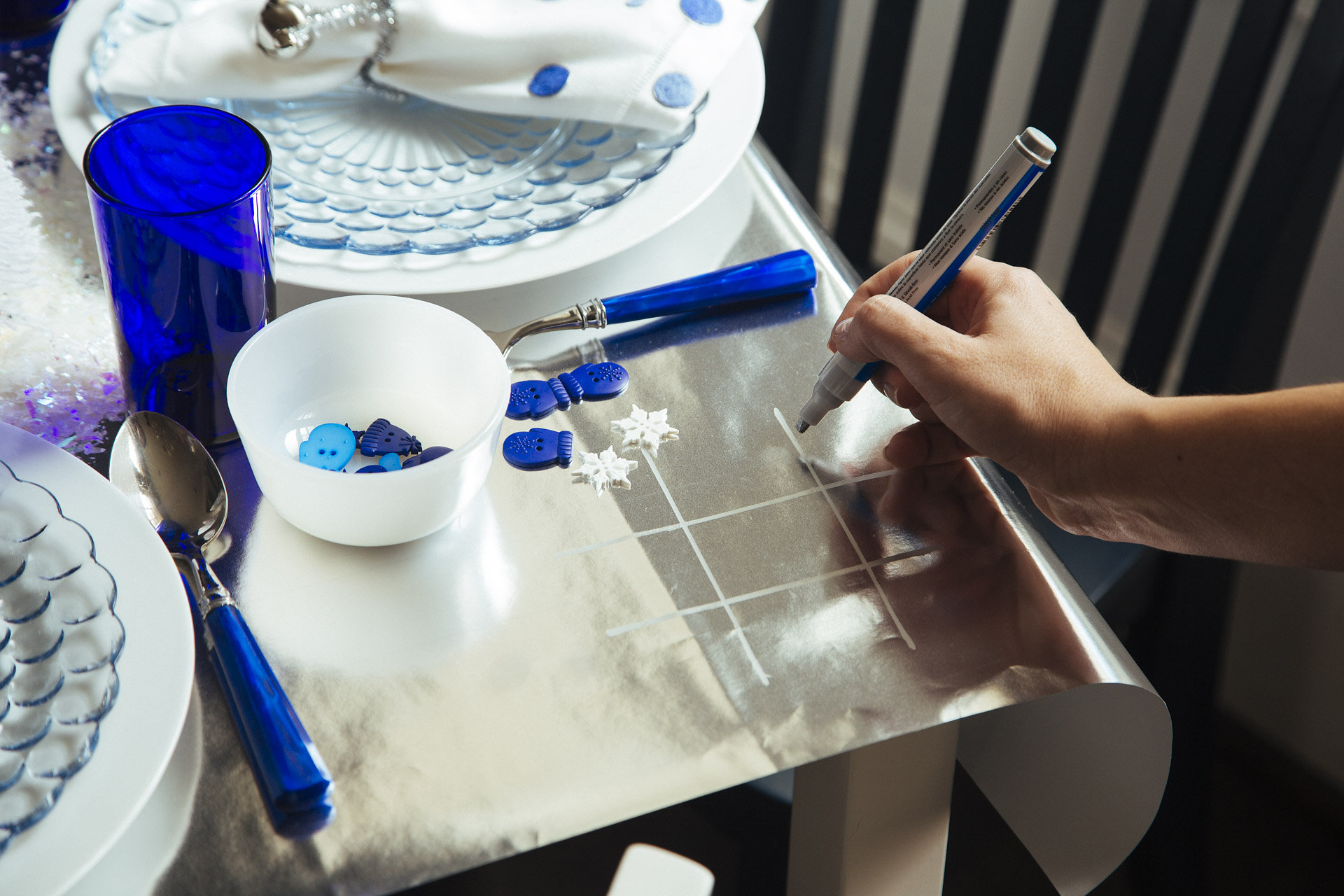 Step Three: Create a ring with one piece of pipe cleaners. Attach the silver bells to the end of the pipe cleaners before wrapping the napkin rings around each napkin. Invite the children to help you with this part—it's a great learning opportunity and way to teach them some of the table setting etiquette in a fun way.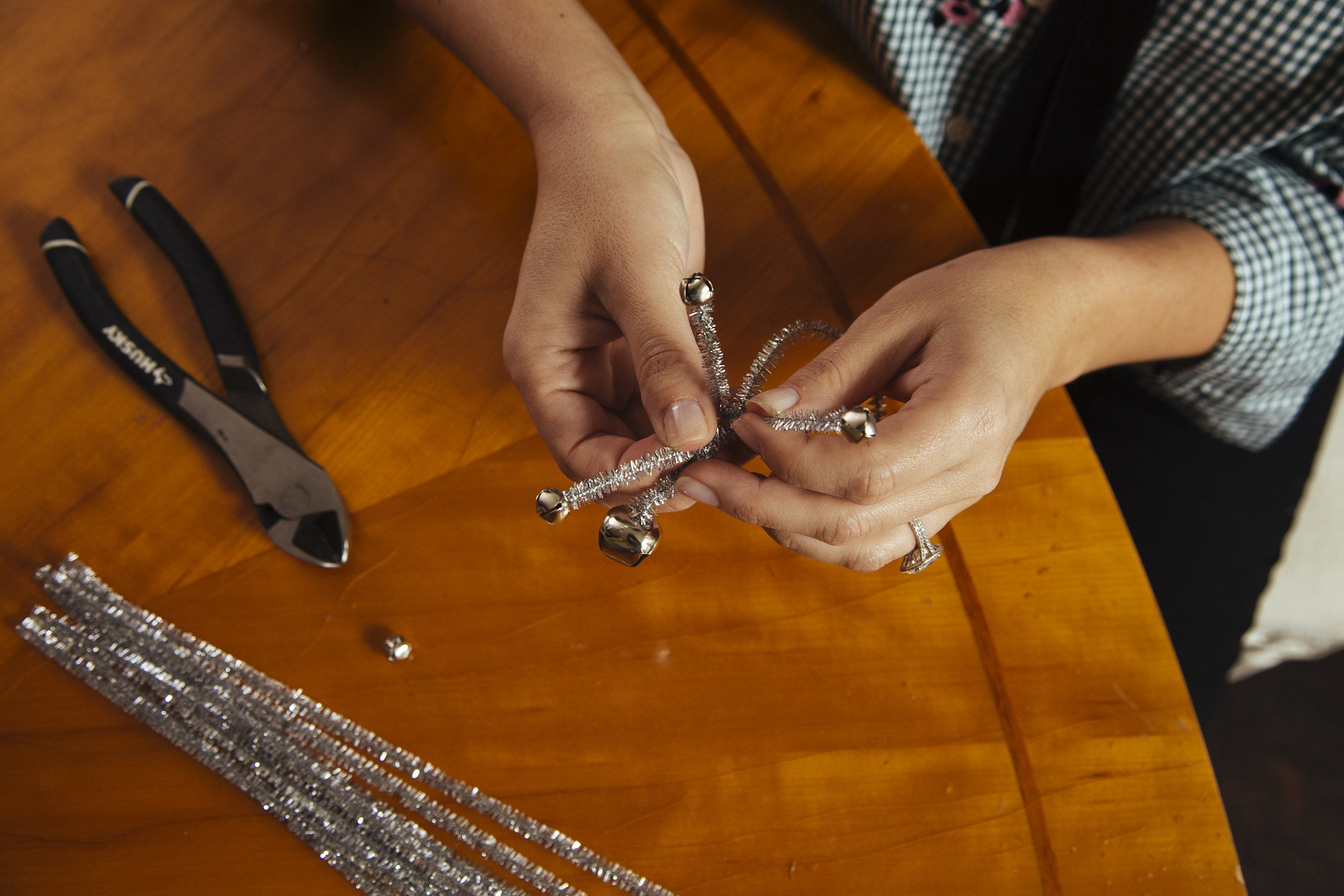 "I like to include my children in setting the table and teach them some of the etiquette lessons that my mother taught me," says Whitman. "I've always believed that Emily Post etiquette is fabulous and offers great guidelines. At the same time, we have to remember that rules are put in place to make people comfortable, so I always say it's important to teach kids the etiquette rules, but also make sure they are comfortable and happy."
Step Four: Once the table is set, take your mini trees outside and lightly spray with white and glittery silver spray paint so the trees look like they have been dusted with a light snow. Place these mini trees around the center of your white wreath and sprinkle with faux snow for a finishing touch.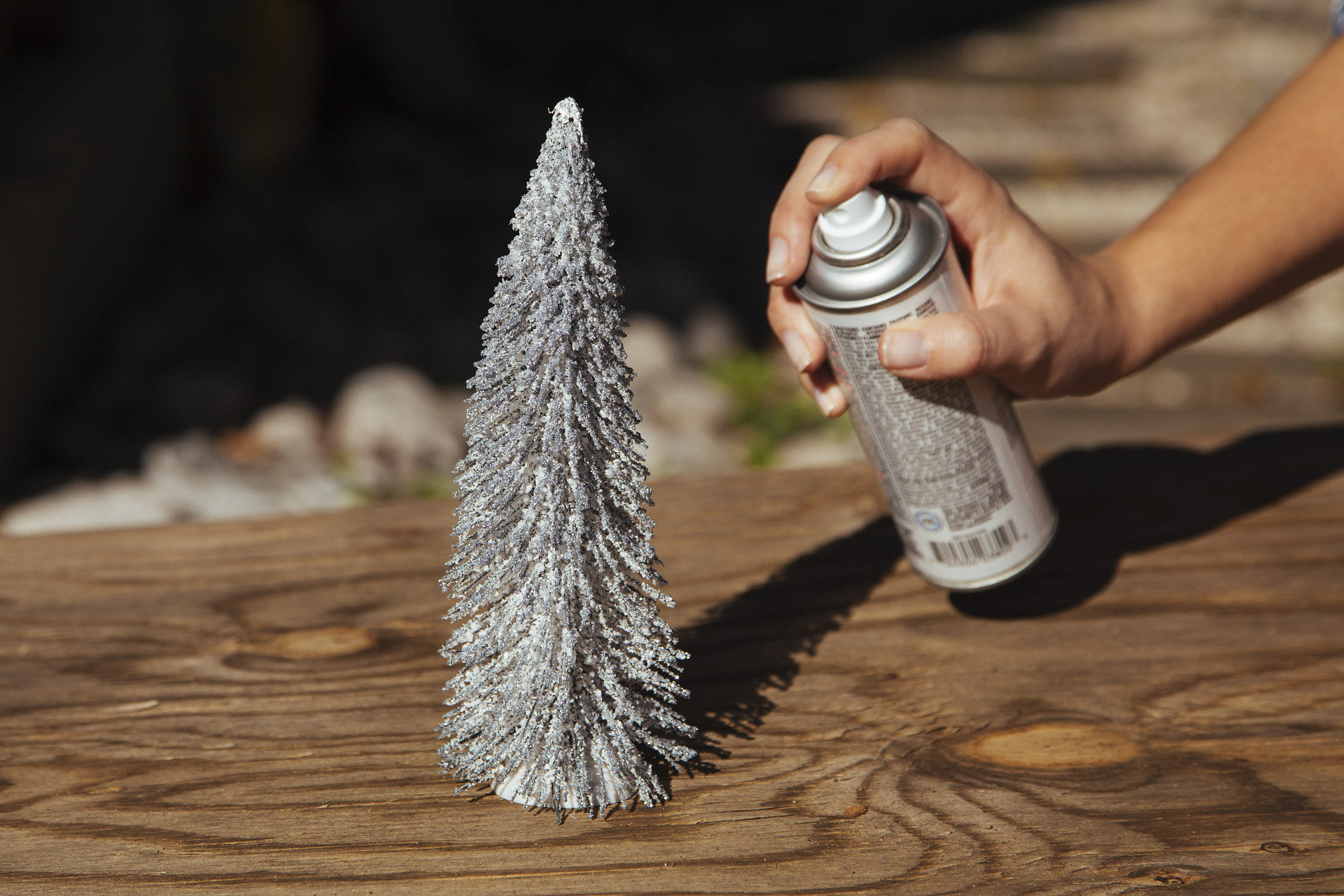 "I like to include my children in setting the table and teach them some of the etiquette lessons that my mother taught me."
Whitman has other kids' tablescapes to share this holiday season. Learn how to create a Gingerbread and Playful Peppermint Kids' Table or a Thanksgiving Reflection Kids' Table.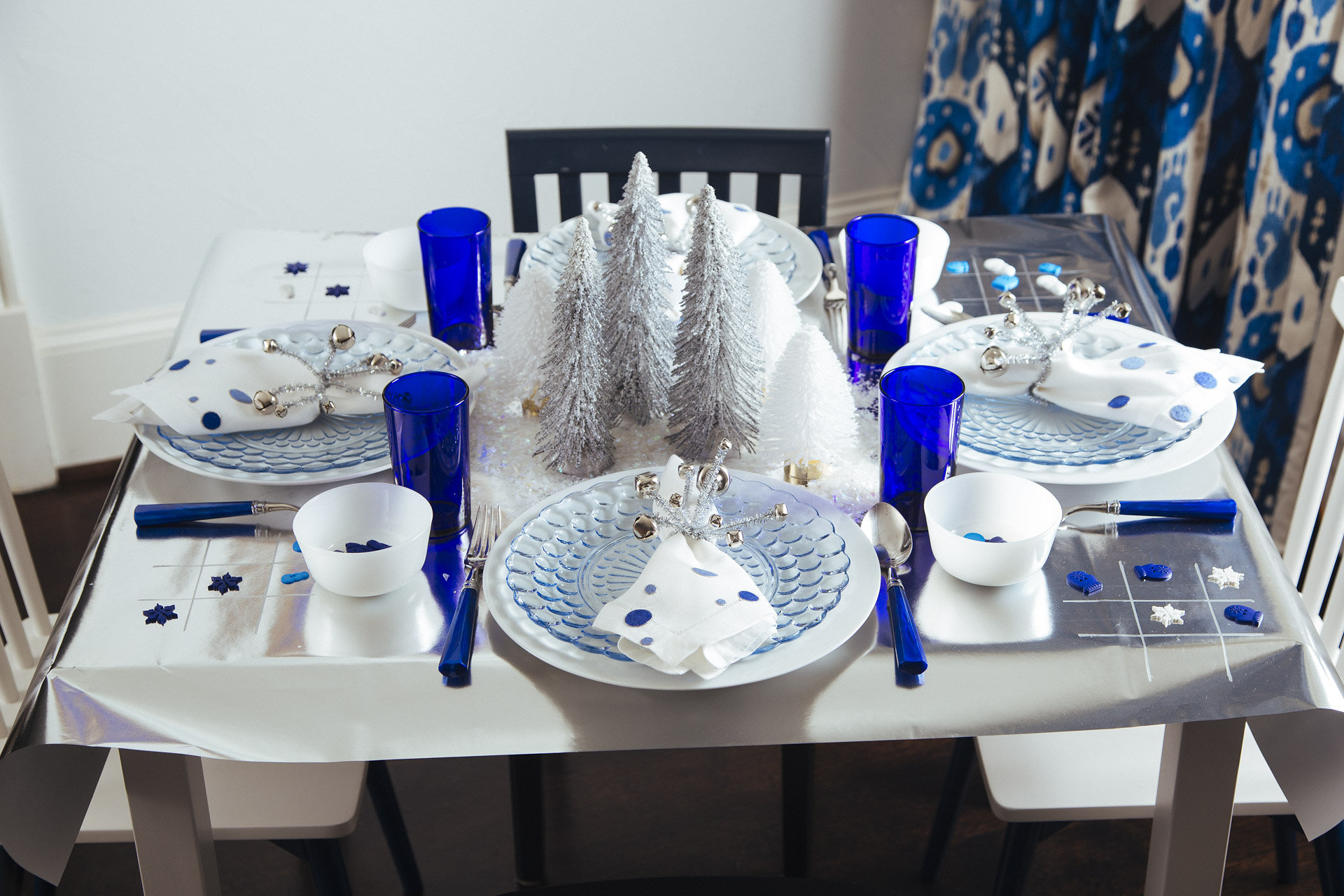 Have a kids' tablescape idea of your own? Share your creations on social with Kimberly Schlegel Whitman and The Chicken Wire with the hashtag #happyhosting. For more tips on party hosting, table decorating and event planning, visit Whitman's website, or follow her on Facebook, Instagram or Twitter.