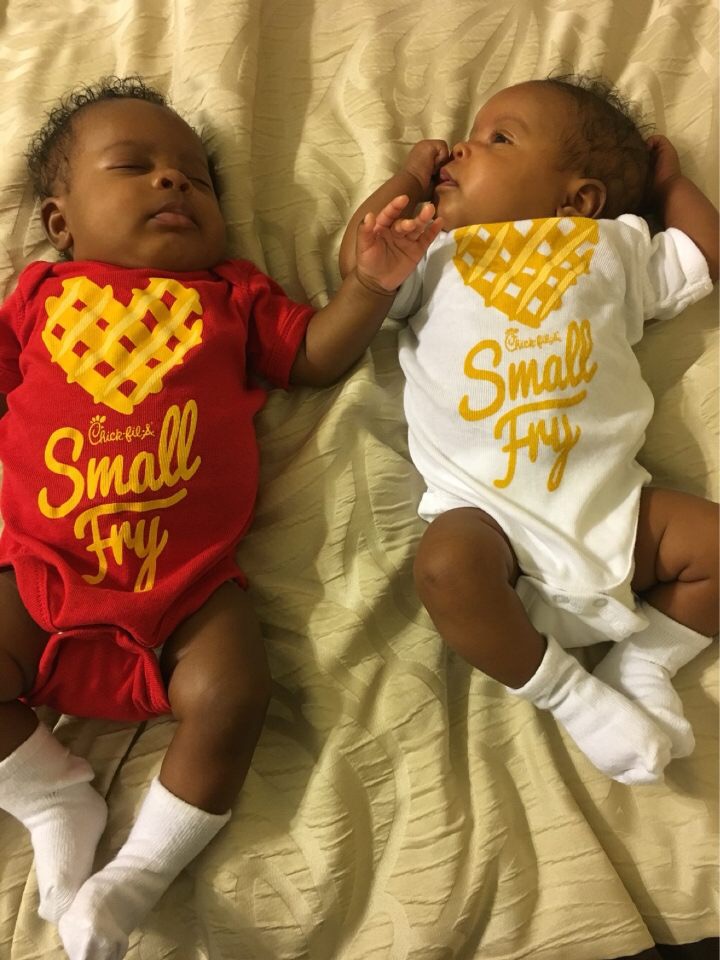 Welcome to the world, little nuggets!
Before we begin, we should warn you that this story has it all: Adorable babies. Somebody doing some good in the world. Waffle fries.

Edward Leslie, the franchise owner of the Chick-fil-A in Port Charlotte, Florida loves to give back to his community with events like story time for preschoolers, donation drives for the homeless and fitness challenges with his team.

But this past summer, Leslie had his sweetest idea yet: He began giving away Chick-fil-A onesies to every child born at Bayfront Health Port Charlotte, the only hospital in the area that delivers babies.

Leslie provides each family a gift bag, including the onesie and a congratulatory note encouraging the parent to post a photo on Facebook using the hashtag #MyCFASmallFry to receive a free catering tray at Leslie's restaurant. And the result could not be an cuter.
You too can dress your little nugget in waffle fry gear. Check out Chick-fil-A toddler tees here.