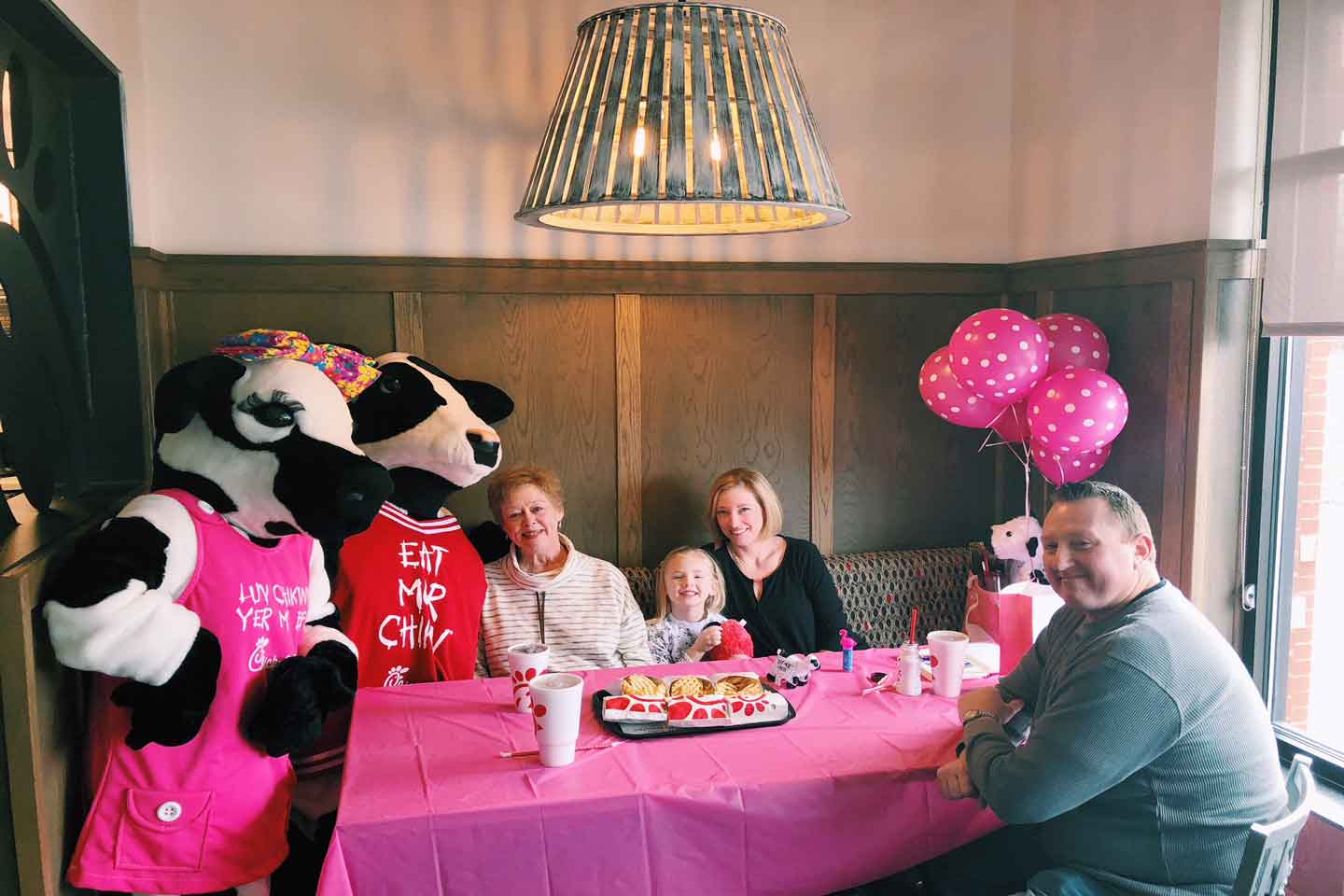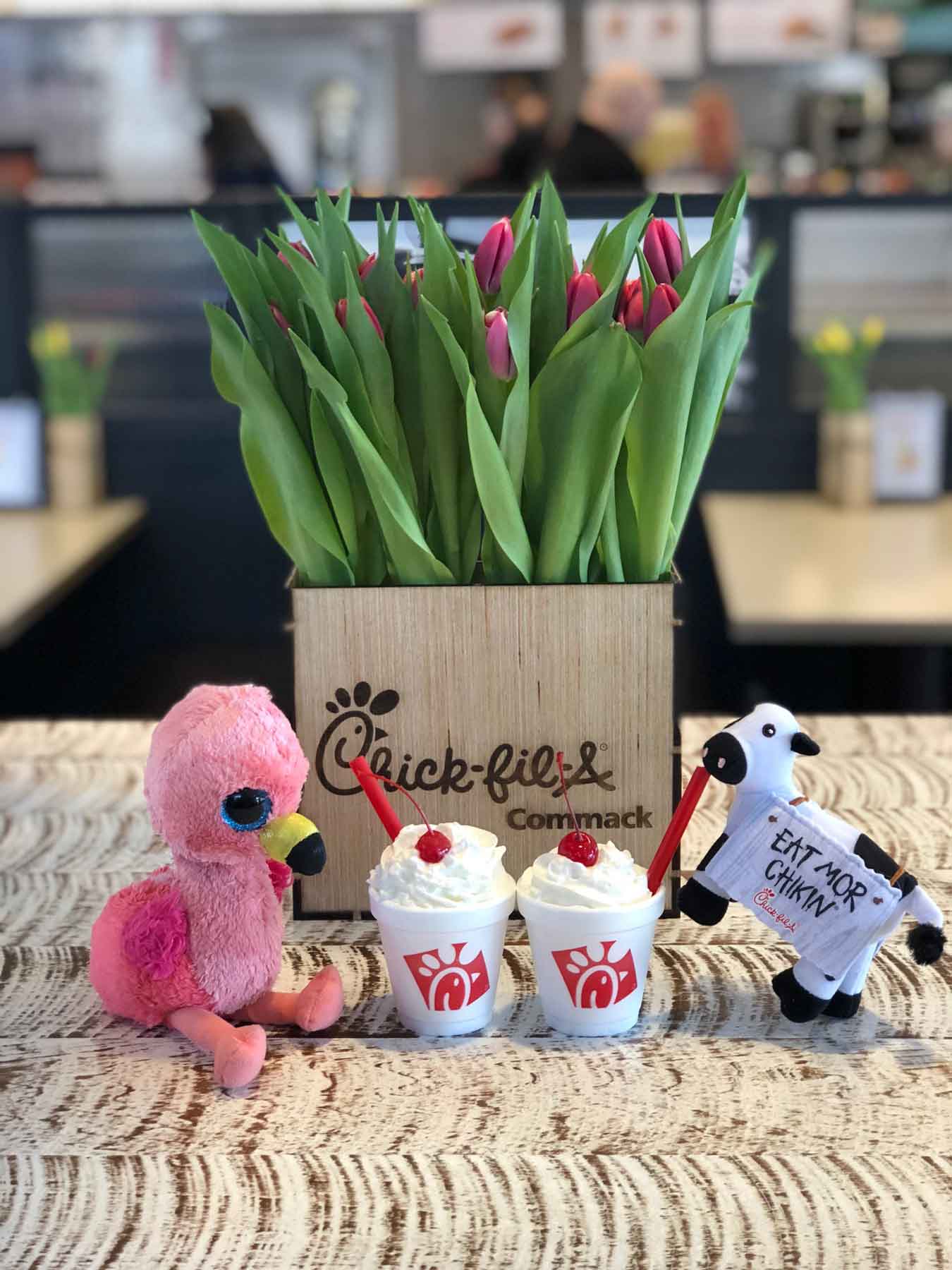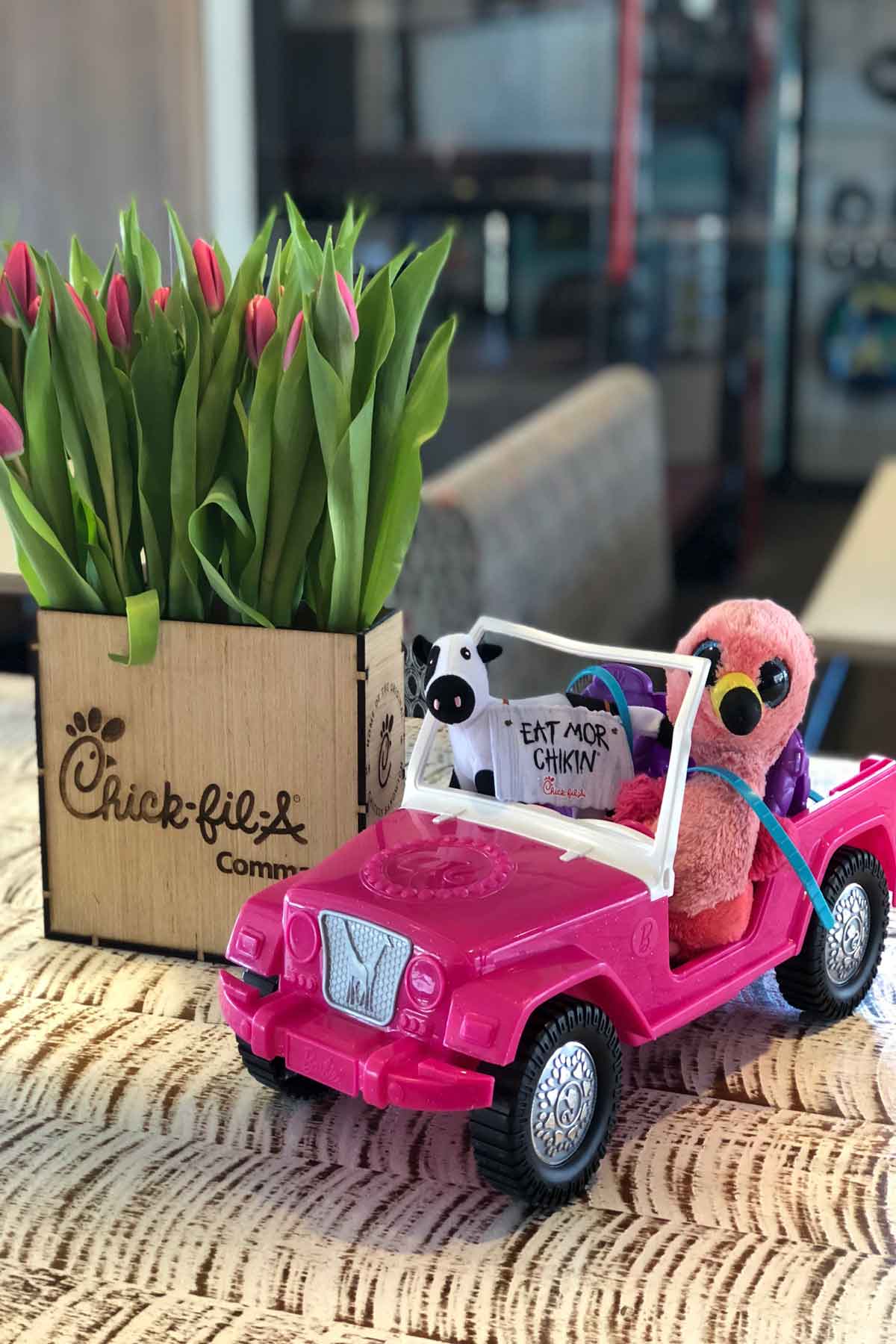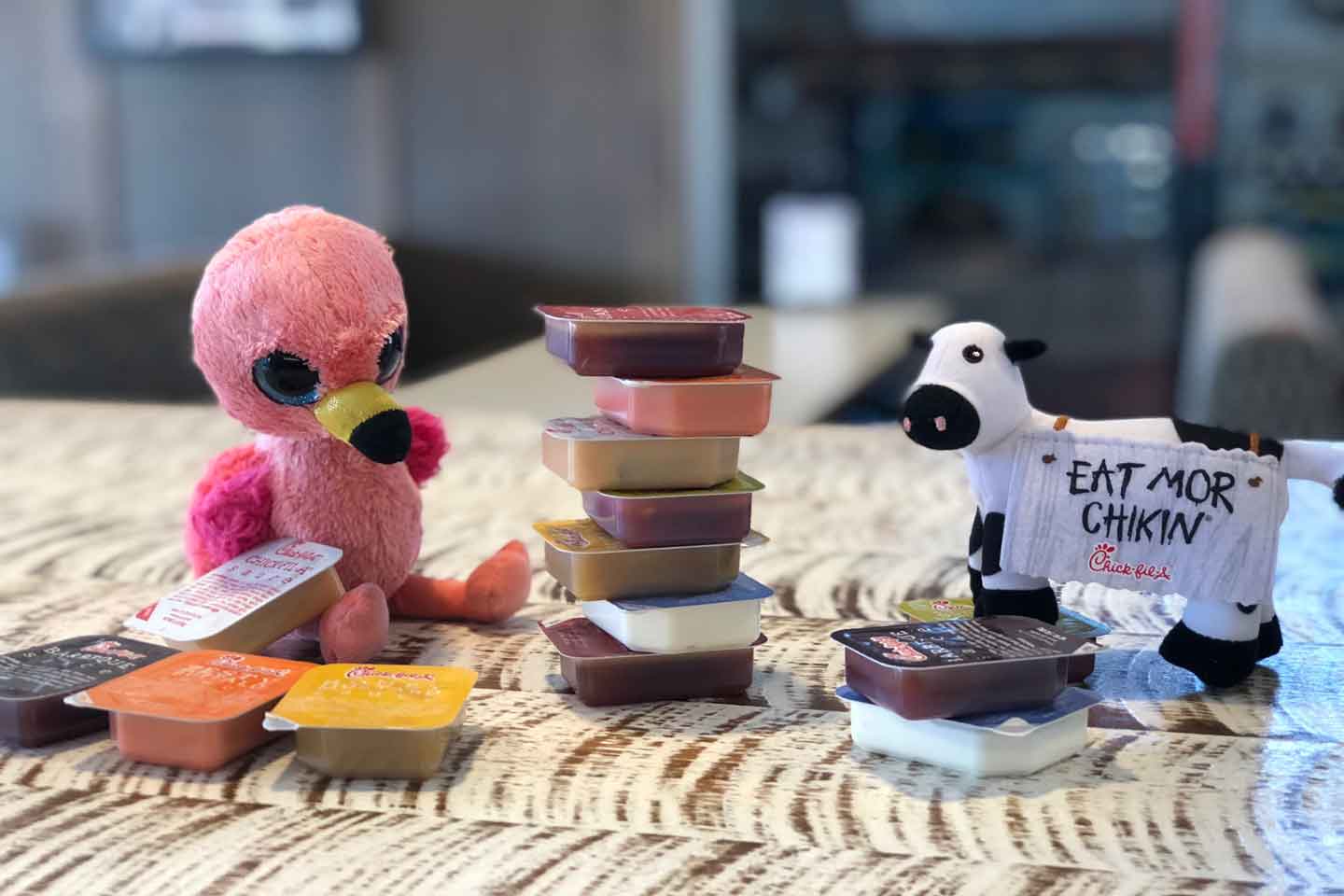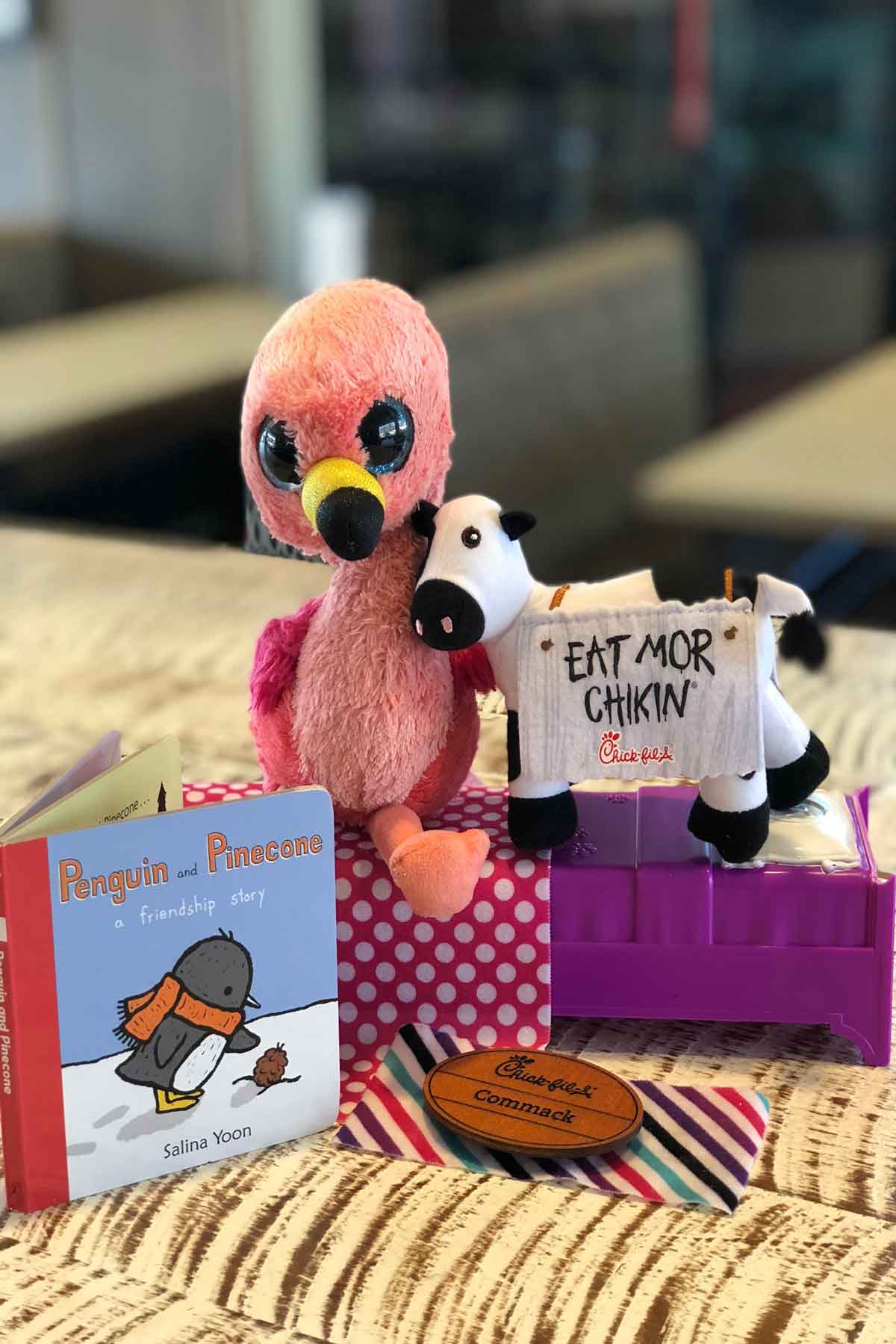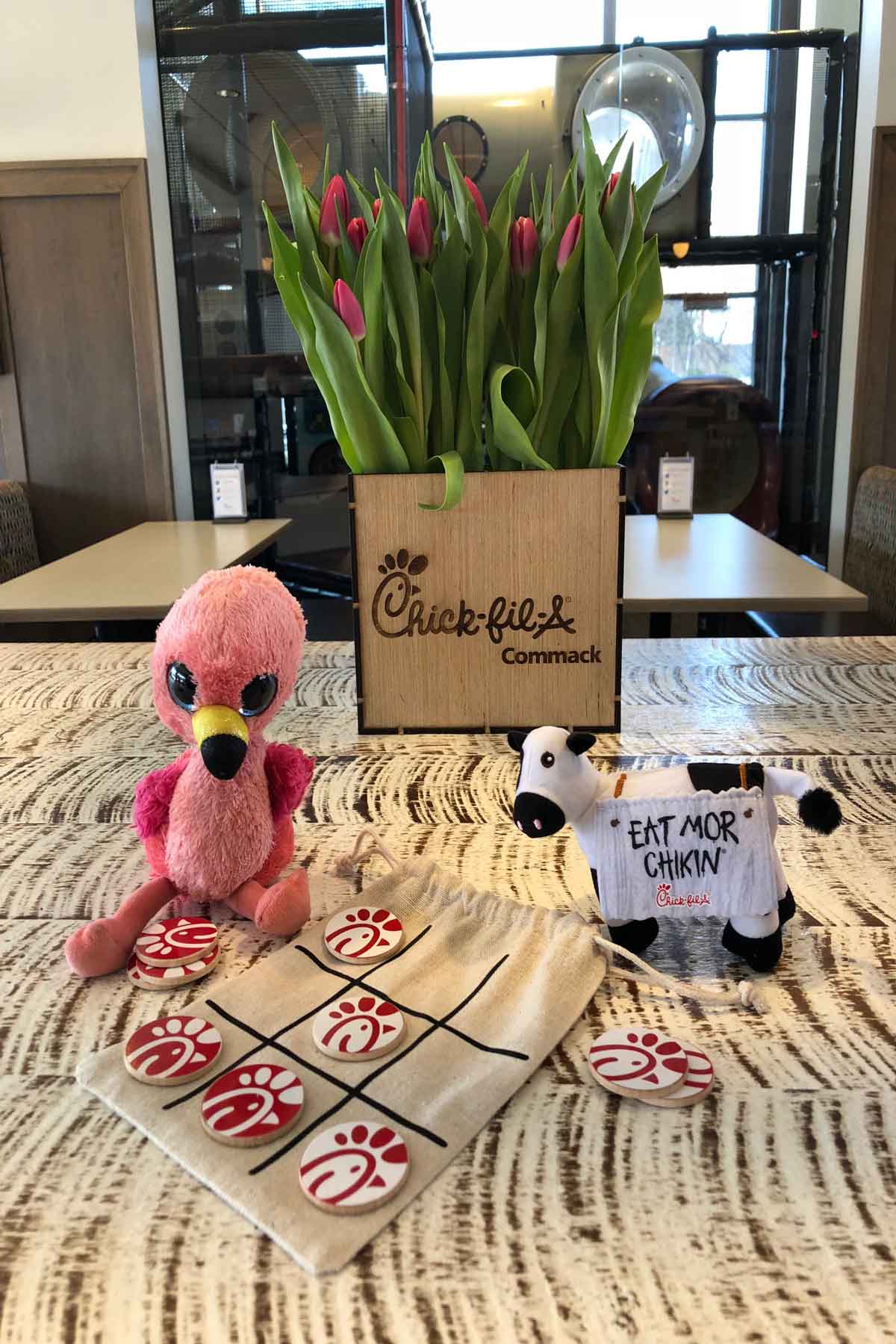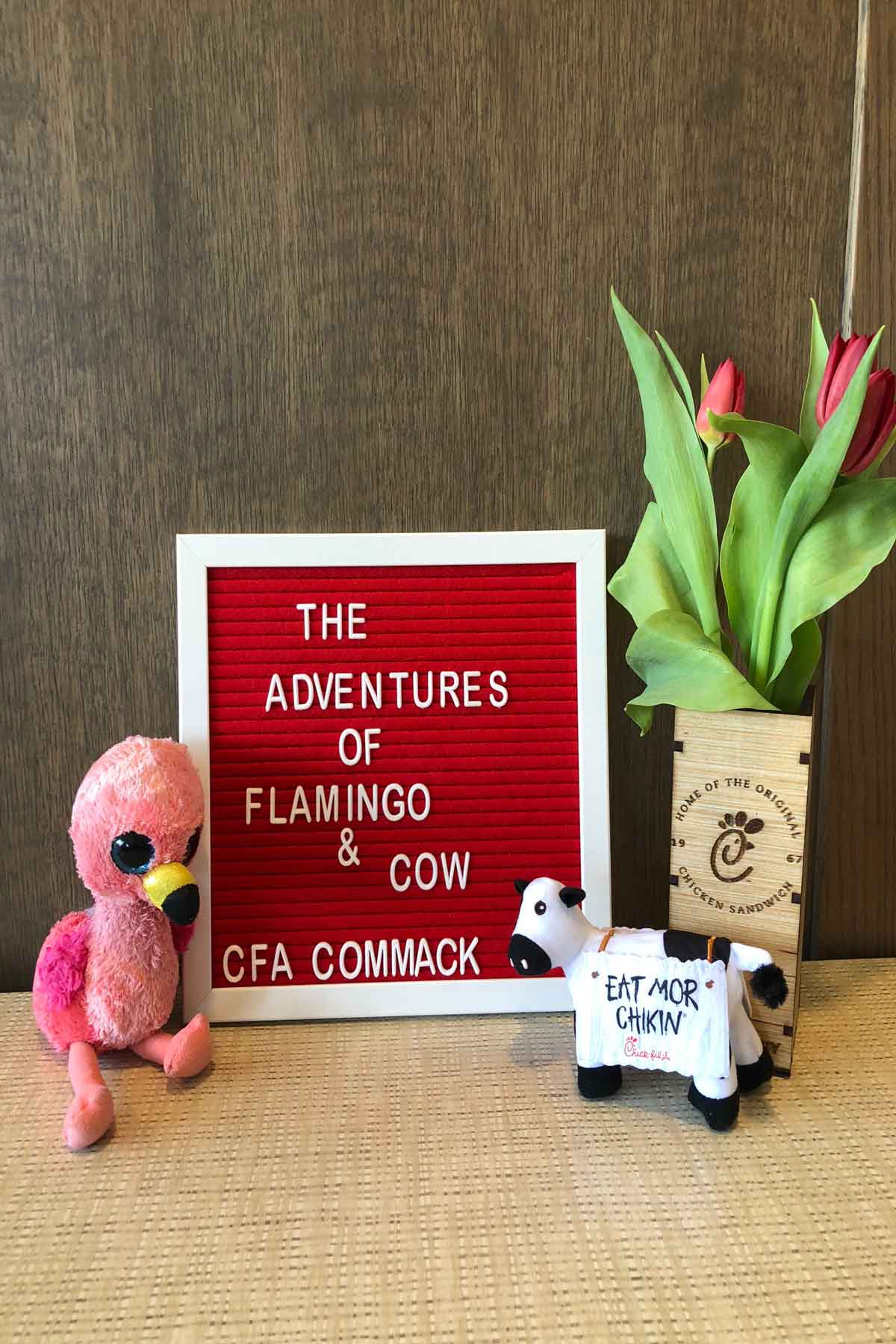 Little girl reunites with lost favorite toy at Chick-fil-A.
When Madison Thomson and her dad went to lunch at Chick-fil-A on Friday, March 9th, she had no idea one of her beloved toys would soon become a local internet sensation.
After enjoying their meals, Madison and her father, Chad, went on with their day. But there was just one problem: They forgot the three-year-old's favorite toy flamingo, aptly named "Flamingo"! By the time a Team Member at the restaurant discovered the lost toy, it was too late. Madison and her dad were long gone.
The team, led by Operator Bryan Beasley and his wife Mary, did what anyone would do in this situation – they turned to social media for help!
They posted an image of the flamingo, along with a message that read: "Missing Flamingo on the loose in Commack! A little girl left this behind at Chick-fil-A Commack after having lunch with her dad. Please let us know if this belongs to your daughter! We are taking good care of her in the meantime!"
Over the next 24 hours, Flamingo did something that no one could have expected. It went viral. The post garnered more than 40,000 views and was shared more than 600 times.
"We had never seen anything like it," Beasley said. "The community made it a priority to reunite this little flamingo with its owner."
In less than 48 hours, they did just that. Madison's mother, Christi, saw the post and reached out to the Chick-fil-A at Commack .
"Madison was pretty upset about her missing Flamingo. It's her favorite toy," Christi said. "So, when I saw the Facebook post I was overjoyed. And to see the community's response – it was so sweet."
As it turns out, there was no need for Madison to worry about Flamingo while it was away. One could say Flamingo had its very own Chick-fil-A vacay!
During its time at the restaurant, Flamingo befriended one of the Cows. The two cruised around the restaurant in a tiny car, shared an IceDream® and made their very own Leaning Tower of Sauce!
"Sometimes, the littlest things make the biggest difference," Mary said. "We wanted to create something that Madison could enjoy for years to come…and to show that her Flamingo was having a great time!"
For the big reunion, Chick-fil-A pulled out all the stops. Not only was Madison reunited with her beloved bird, she also got to eat lunch with some Chick-fil-A Cows at a special table decorated in hot pink and flamingos. She was also given a photo album entitled "Adventures of Flamingo and Cow" showing all the fun her Flamingo had during the Chick-fil-A vacation.
"It was very special to be a part of," Christi said. "Madison was over the moon after the surprise and all during lunch. I don't think she's stopped smiling since."
Needless to say, Madison and Flamingo have been inseparable since their memorable reunion.