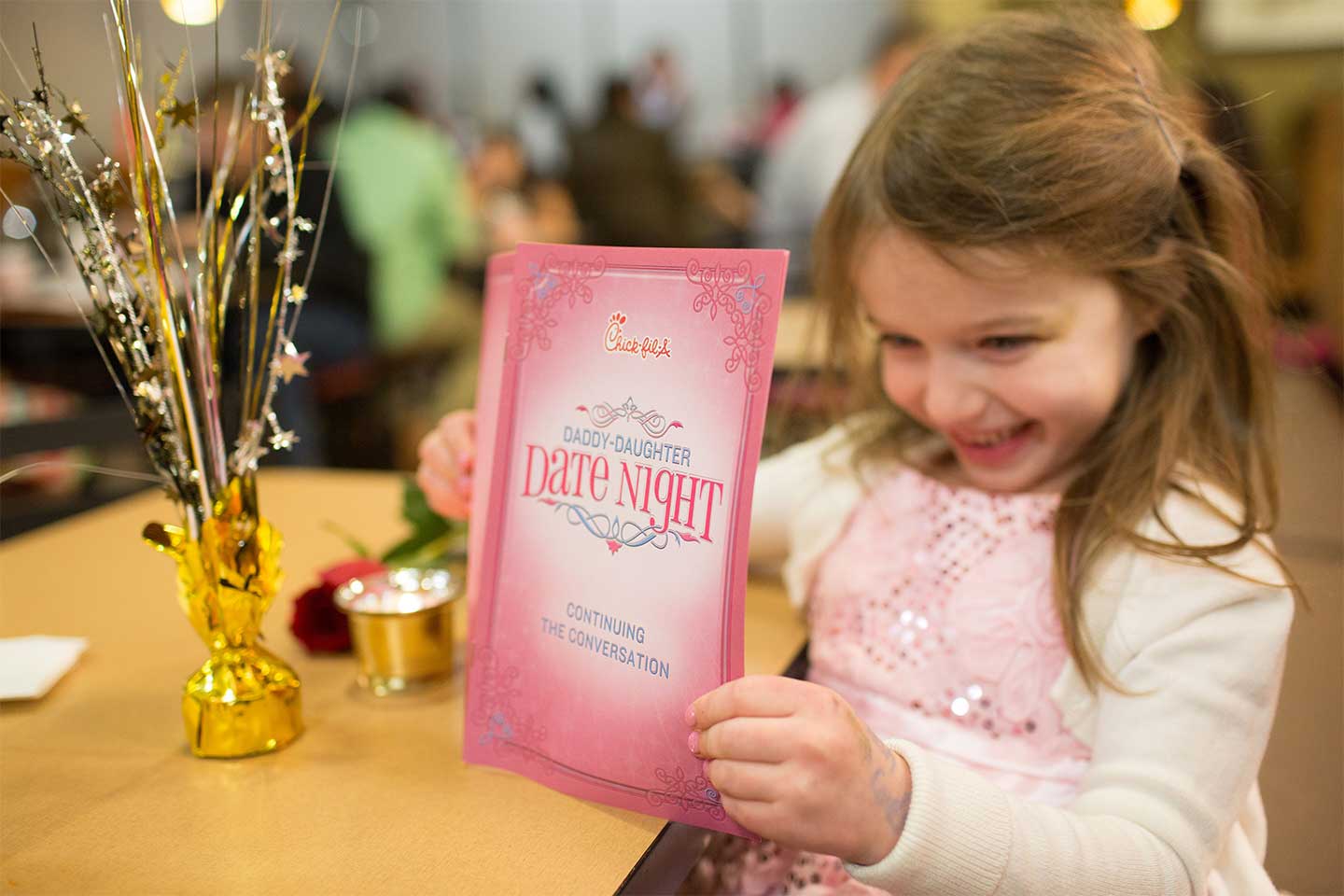 Chick-fil-A celebrates dads and daughters with a special night
Dressing up, enjoying a delicious dinner and dancing the night away: all the ingredients for the perfect Daddy-Daughter Date.
Each year, many Chick-fil-A restaurants across the country dedicate one special night to the exceptional bond between fathers and their daughters. Sure to make every girl feel like a princess, each restaurant transforms itself into a magical scene complete with menus, tablecloths, flowers, balloons and sometimes even bigger surprises like limousine rides.
For those preparing to attend for the first time, here's a list of helpful tips to make for a perfect evening! You can also find your local restaurant to stay updated on when they are planning to host a Daddy-Daughter Date Night.
In the meantime, take a look at some of our favorite pictures from the 2019 events!