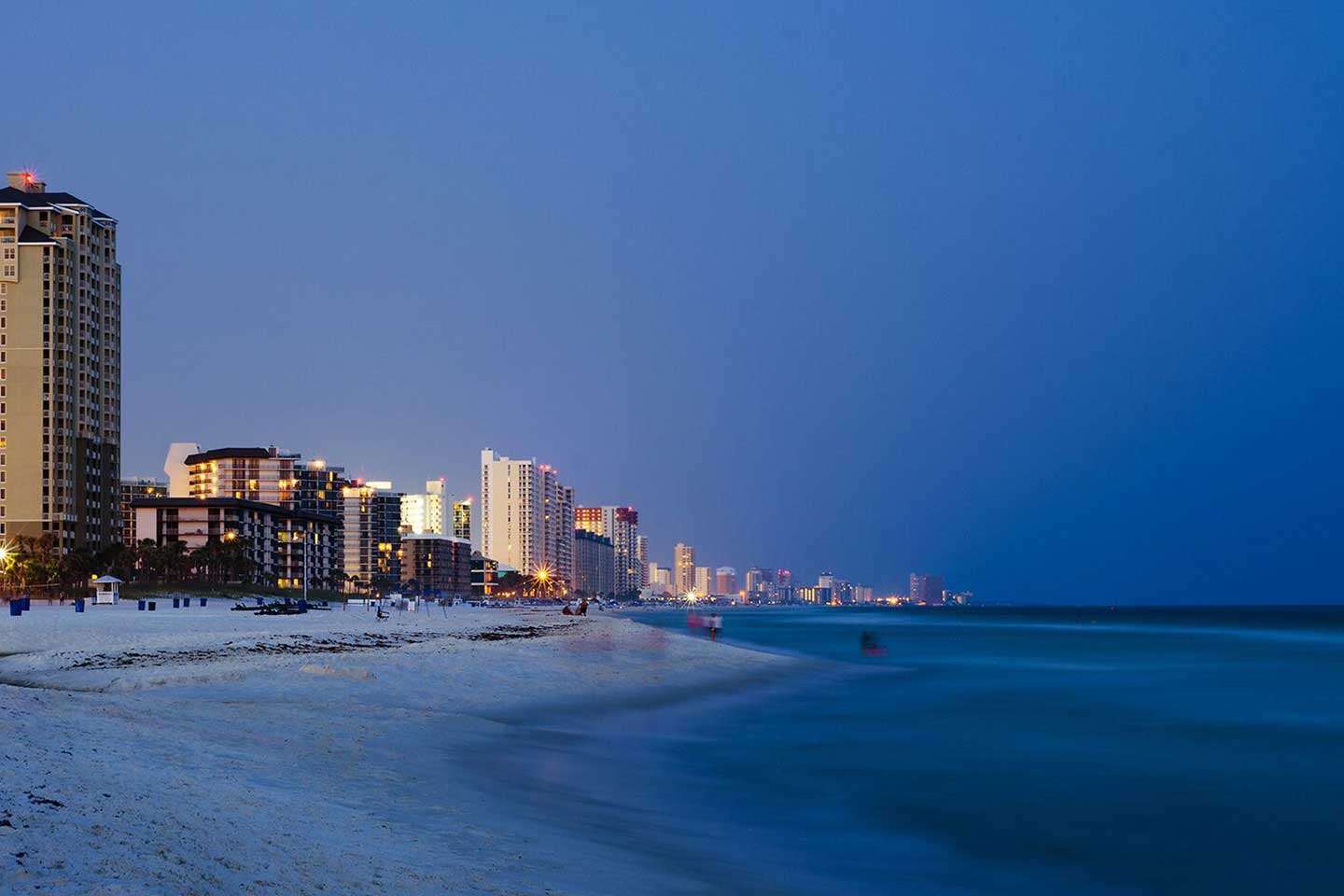 Enjoy your favorite chicken this summer with these convenient Chick-fil-A locations
Summer is around the corner, and that means beach season. When packing for the day, the only thing more important than bringing the sunscreen is bringing the food. The good news is that Chick-fil-A has you covered no matter where you are soaking up the sunshine. When heading to these beach destinations, pick up lunch at Chick-fil-A along the way.
Pacific Northwest
Beach: Chism Beach Park - Bellevue, Washington
Closest restaurant: Chick-fil-A Northeast 8th Street (2.6 miles away)
Playing on the water is a way of life in Seattle, but the cool climate usually limits the fun to boats. Summer brings welcome warmth and rain-free days, and many flock to Seattle's swimming pools and beaches. Lake Washington is dotted with beach parks, so drive over to Bellevue and enjoy the day at Chism Beach Park or nearby Enatai Beach Park. Both beaches have lifeguards posted, playgrounds for when the kids need a break from swimming, and plenty of picnic tables for your Chick-fil-A meal.
California
Beach: Santa Monica Beach - Santa Monica, California
Closest restaurant: Chick-fil-A Lincoln & Pacific (1 mile away)
California's 840 miles of coastline have plenty of beaches, but Southern California provides the most beachside Chick-fil-A restaurants. Santa Monica Beach is not only one of the area's most iconic beaches, but the closest Chick-fil-A is only a five-minute drive away. After lunch, take in the sights from the boardwalk and Santa Monica Pier. For other beach destinations with a Chick-fil-A restaurant nearby, consider Newport Beach, Encinitas, and San Diego, all of which have a restaurant less than 3 miles from the ocean.
Great Lakes
Beach: Cedar Point Beach - Sandusky, Ohio
Closest Restaurant: Chick-fil-A Cedar Point Theme Park (0.6 mile away, walking)
Most people come to Cedar Point, the self-proclaimed "Roller Coaster Capital of the World," to ride one of its 17 roller coasters. But this amusement park also has a water park and Cedar Point Beach, which features gorgeous views of Lake Erie. Cool off on those hot summer days, and when it's time to recharge, head to the Chick-fil-A located inside the park.
New England
Beach: Kalmus Beach - Hyannis, Massachusetts
Closest restaurant: Chick-fil-A Cape Cod (3.1 miles away)
A classic New England summer destination, Cape Cod is awash in great places to spend a day at the beach. Its namesake Chick-fil-A has several great beach options located nearby, but the best is Kalmus Beach, located just a short 10-minute drive south. Take in beautiful views of the Atlantic Ocean and awe at the acrobatics of the windsurfers who frequent this beach.
Mid-Atlantic
Beach: Ocean City Beach - Ocean City, Maryland
Closest restaurant: Chick-fil-A West Ocean City (1.1 miles away)
Ocean City consistently shows up on the lists of America's top beaches, and it's no wonder. Recreation options include swimming, surfing, cruising the boardwalk and visiting a theme park. Millions of people visit its beaches each year, and with a Chick-fil-A restaurant ideally positioned right before the bridge to the beach, there is no reason not to pick up lunch on the way.
Southeast - Atlantic Ocean
Beach: North Myrtle Beach - North Myrtle Beach, South Carolina
Closest restaurant: Chick-fil-A North Myrtle Beach (1.5 miles away)
More than 19 million people visit Myrtle Beach each year, but its 60 miles of coastline offer plenty of places to plant your beach umbrella. Seven restaurants are located in the area, but the closest one to the shore is in North Myrtle Beach. This area has the added benefit of being farther north than the more crowded beaches to the south.
Southeast - Gulf of Mexico
Beach: St. Petersburg Beach - St. Petersburg, Florida
Closest restaurant: Chick-fil-A St. Pete Beach (0.1 mile away)
The beach is always close by in Florida, but the shortest trip from the waves to a chicken sandwich can be found in St. Petersburg. The Chick-fil-A restaurant is literally across the street from the parking lot, so enjoy a break from the sun to grab lunch.
Honorable Mention: Galveston Beach - Galveston, Texas
Closest Restaurant: Chick-fil-A Pleasure Pier (0.1 mile away)
Visitors of the Galveston Pleasure Pier also have access to Chick-fil-A a short walk from the beach, but this Chick-fil-A Express location does not have the full menu available. Of course, you can still eat an Original Chick-fil-A Sandwich and Waffle Fries, so what more do you need?
Tips for When You Get to the Beach
Bring some shade. Even if you brought your sunscreen, take occasional breaks from the sun. A beach tent or umbrella makes the day much more enjoyable, especially when its lunch time.


Get lunch off the ground. That beach towel does a poor job of keeping sand off of the chicken nuggets, so keep lunch sand-free by putting it on a small folding table. A cooler can work in a pinch, too.


Bring baby wipes. By far, these are the most convenient way to clean your hands before eating, and they stow away easily.


Drink plenty of water. When the weather is warm, it's easy to become dehydrated. Make sure to drink plenty of water as you relax in the sun!

Feeding a crowd? Go with Chick-fil-A catering. If you are hosting the whole family at the beach, let Chick-fil-A cater your gathering. There is something for everyone with nugget trays, sandwiches, cookies and more. Trays even come with lids to keep bugs away.