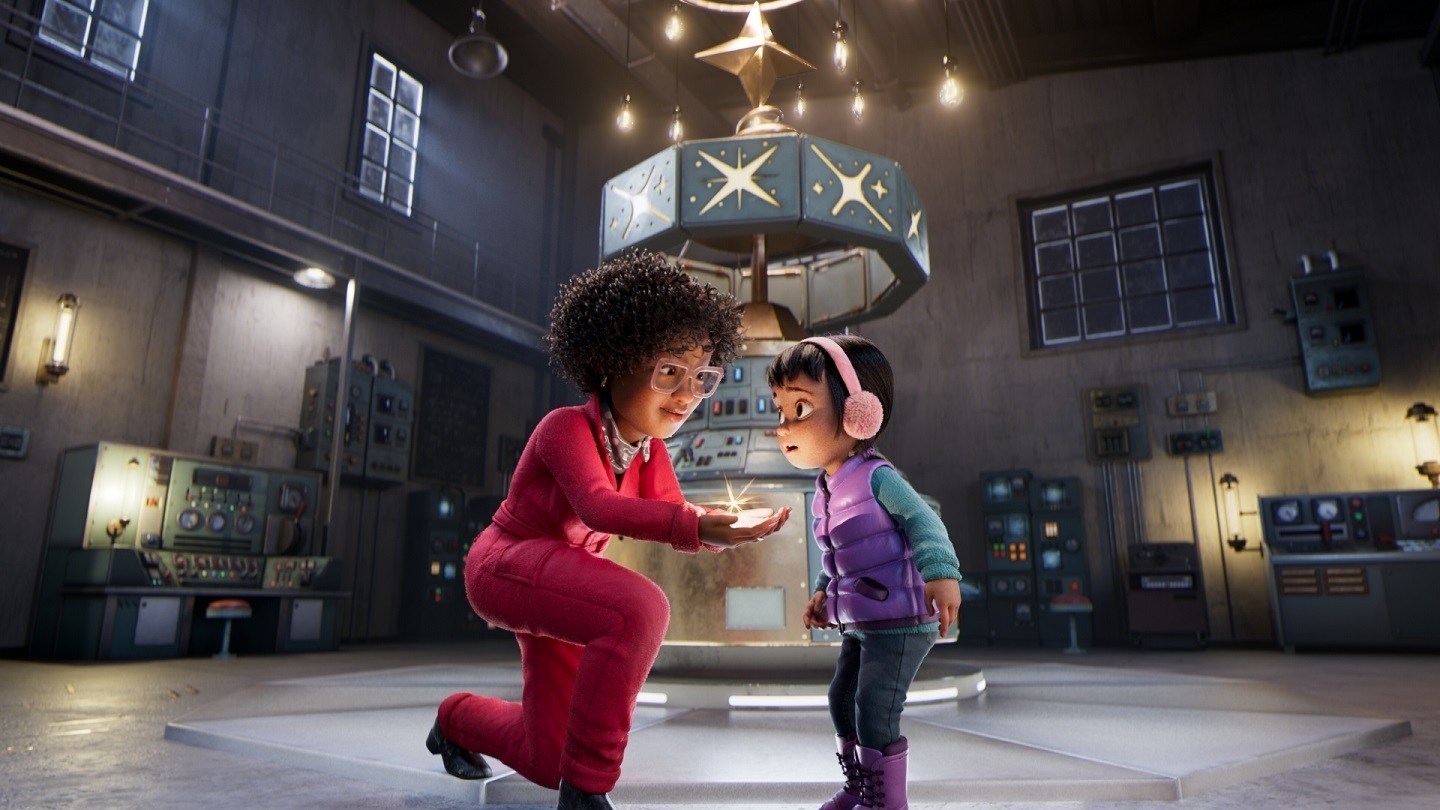 From pickles to Icedream® Cones, look for these subtle but playful elements.
Chick-fil-A super fans, this one's for you! In this year's holiday film, Sam (the star of our first animated film) returns for a new adventure to help her town rediscover wonder and hope. Throughout her journey, Sam learns how even a small act of care can spark a lot of hope in those around her — and passes a few special nods to Chick-fil-A along the way.
As you watch this year's two-minute animated film, keep an eye out for these hidden surprises.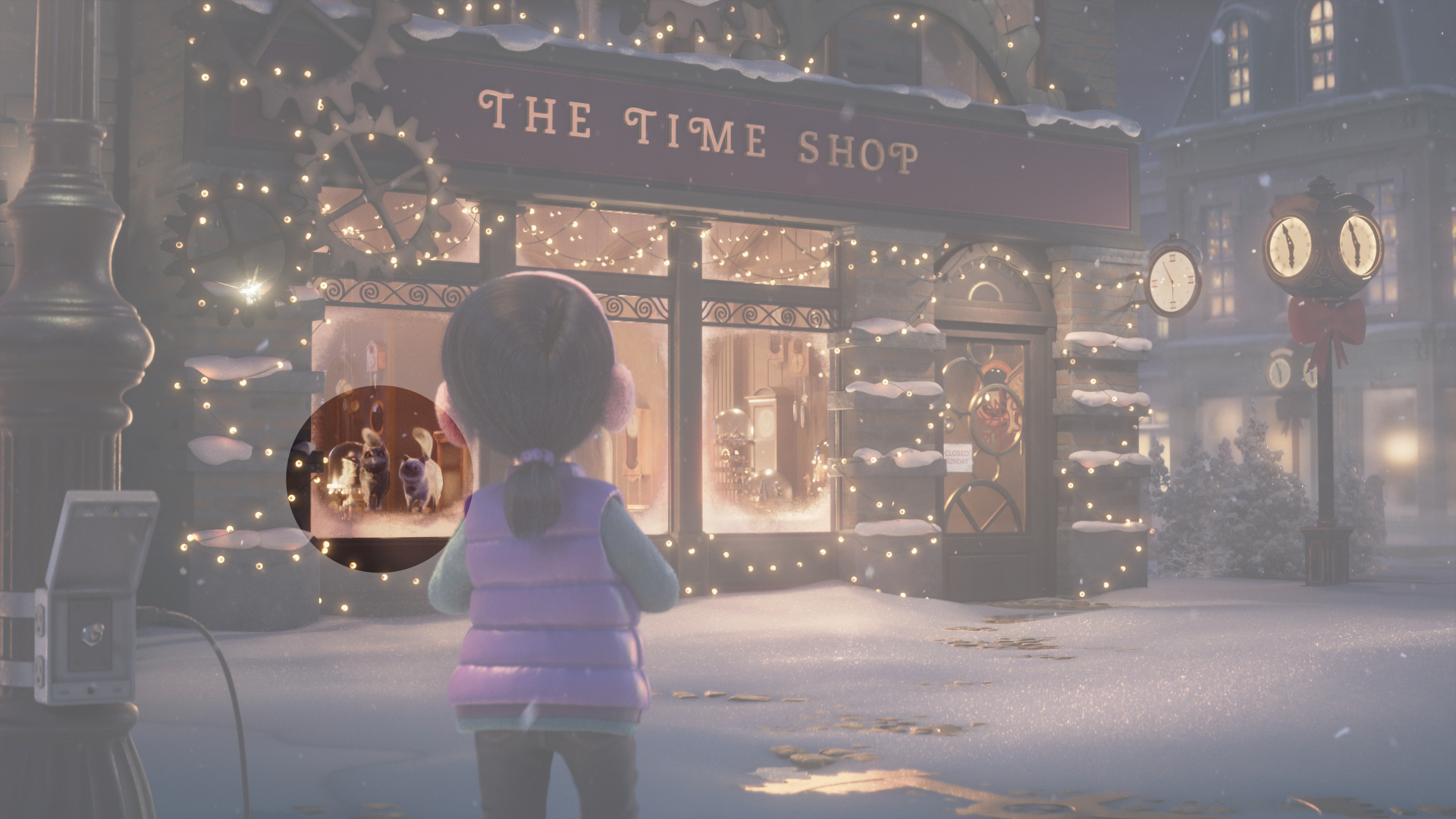 Tick & Tock

When Sam flips the switch on the lamp post, she is teleported back to the same magical town that introduced her (and us all!) to The Time Shop in 2019. Look out for two cats in the window; they're Tick and Tock, Sam's two playful companions from last year who guided her into a magical world where she learned about the gift of Together Time.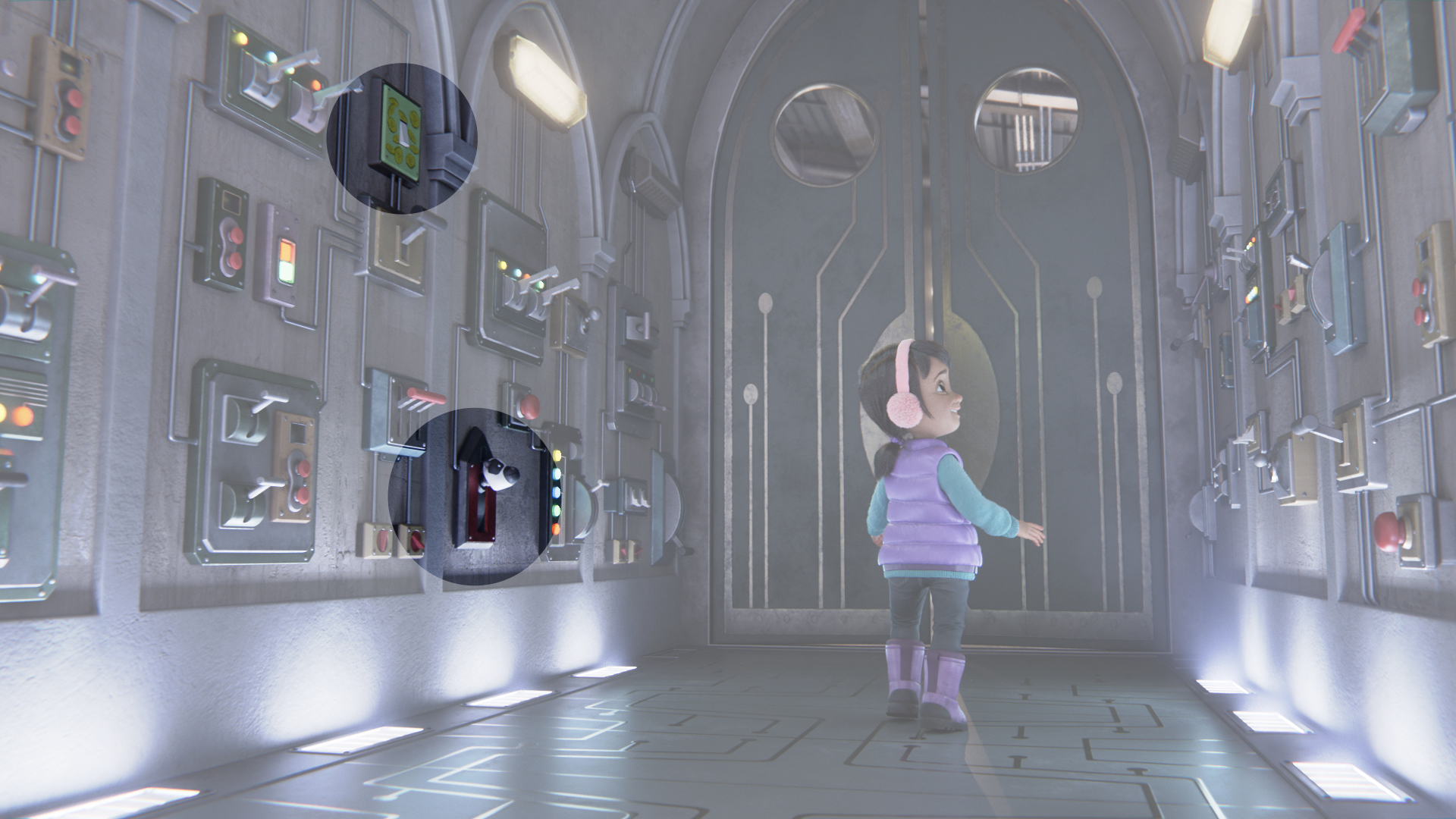 Significant switches

Pay close attention as Sam walks down the hallway entrance to SwitchWorks, where dozens of switches flip on as she passes by. You'll spot a cow head as a knob on the left, a nod to the Chick-fil-A Cows. Another has a backplate with a pickle pattern, celebrating the two perfectly placed pickles served on the Original Chick-fil-A® Chicken Sandwich.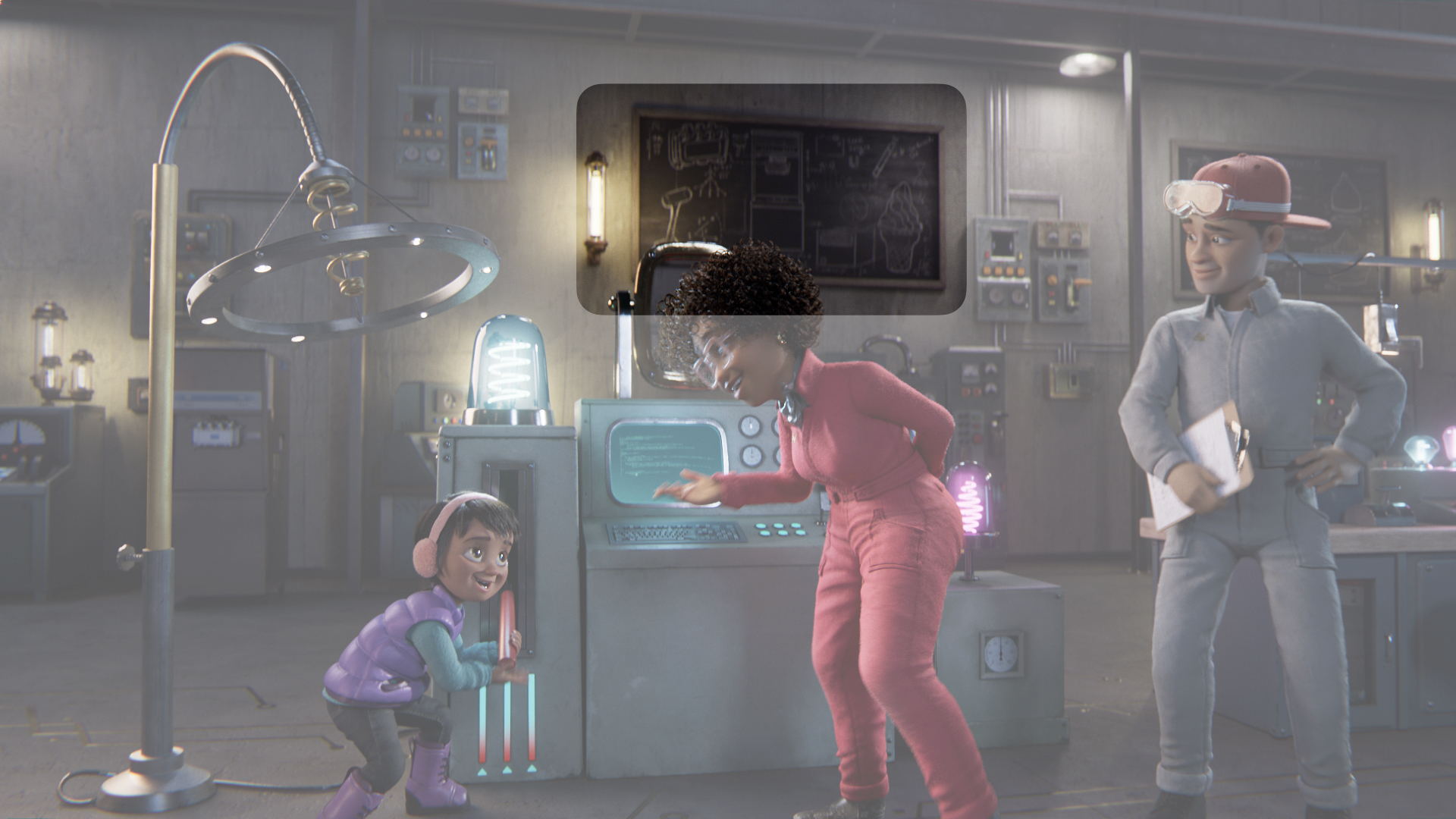 Chick-fil-A Devices to Discover

Once inside SwitchWorks, you'll see nods to Chick-fil-A restaurant kitchens. Against the back wall, there is a schematic design of a Chick-fil-A Icedream Cone and soft-serve machine. While the Fliptrician would use the machine to experiment replacing dropped Icedream® Cones, real life Team Members use the machines to serve up shakes and frosted treats to customers in Chick-fil-A restaurants.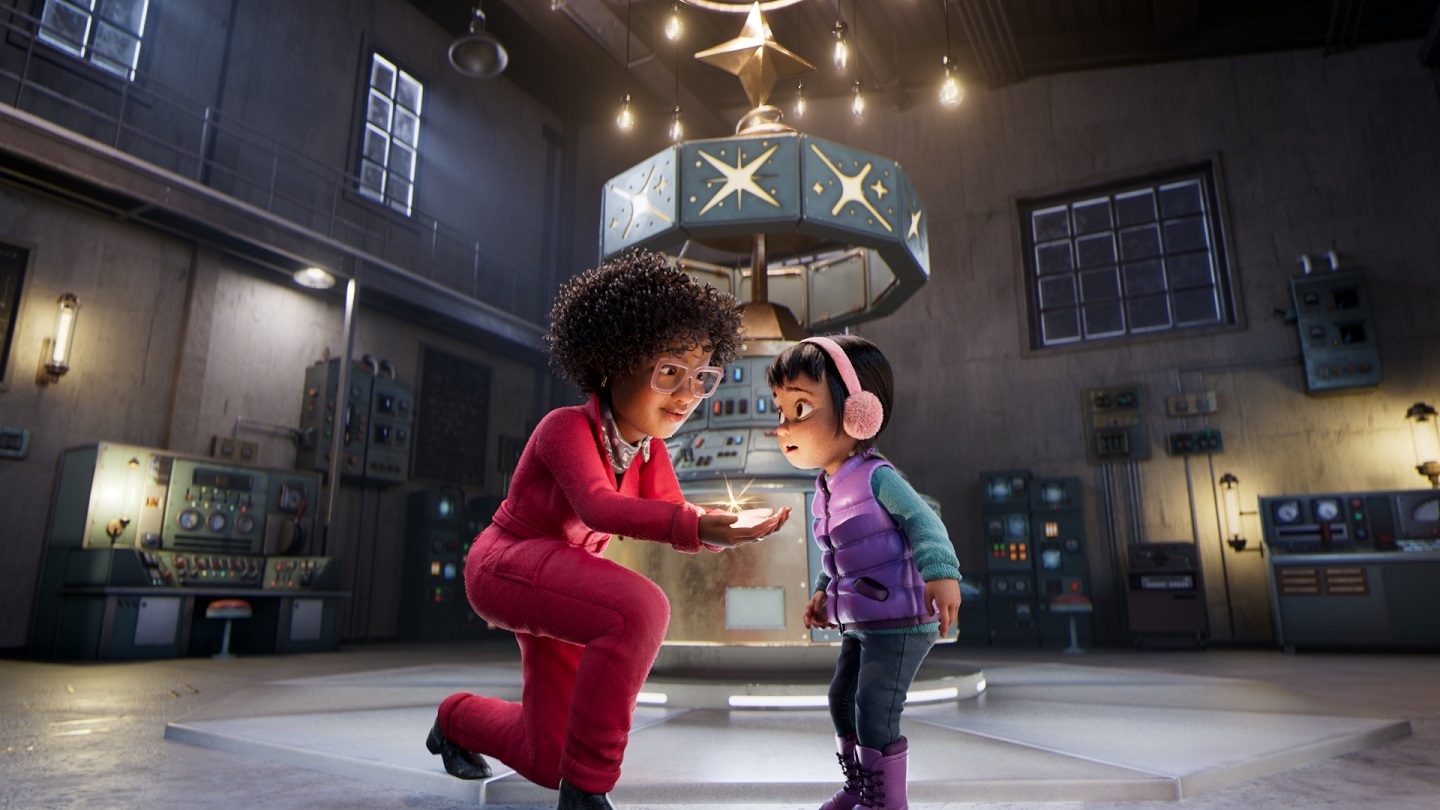 My Pleasure

Sam learns an important lesson about three-quarters through the film: a spark of hope can be in all of us, and that spark can light the way for others. For this, she thanks the wise and quirky Fliptrician, who replies, "My pleasure!"

The phrase is a familiar one to Chick-fil-A guests and one way Chick-fil-A restaurant Team Members show hospitality and their love of customers. It has been a Chick-fil-A tradition since Chick-fil-A Founder Truett Cathy heard the expression at a high-end hotel and it stuck with him.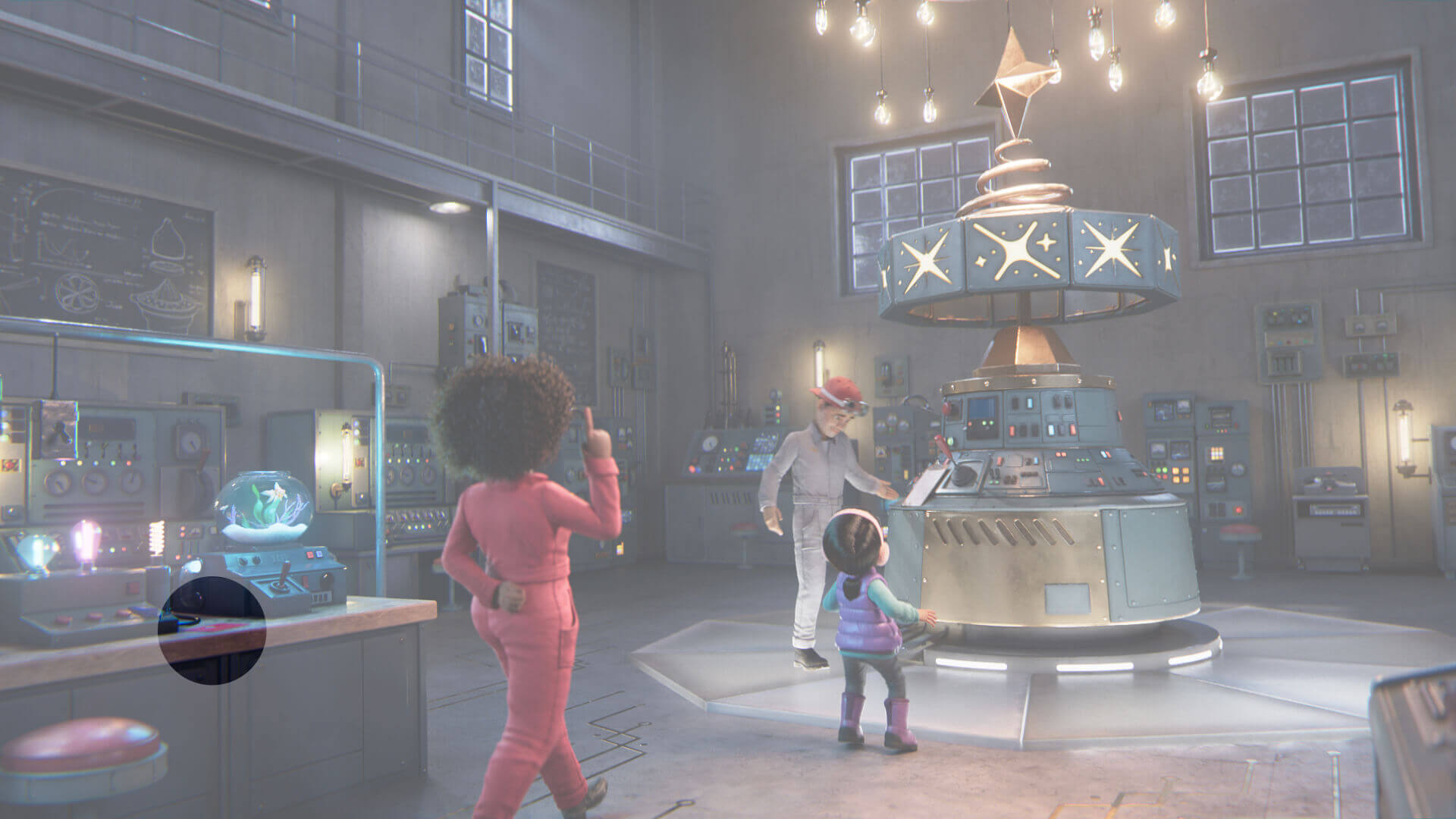 Together Time

Reminiscent of our first animated film, you'll notice a red envelope on the desk of the Goldfish station. Last year, the wise Timekeeper taught Sam about the gift of "Together Time," which Sam gave to her family on a card in a red envelope and, similarly, thousands of people sent to loved ones across the country.

Did you find them all?
Wait, there's one more surprise: After the film is over, you can spread hope of your own this holiday season — digitally — by sharing a message of encouragement, inspiration or gratitude with someone you care about at chick-fil-a.com/sparkhope.