"Our waiting list is a testament to what we do. We are constantly looking at ways to add more students."
Craig Cason is used to impromptu celebrations at the Chick-fil-A® Riverdale Dwarf House® restaurant in Riverdale, Georgia, just outside Atlanta.
The restaurant is a stone's throw from Du Bois Integrity Academy (DIA) where he is the Executive Director, and the two businesses often partner on community activities. When Dwarf House restaurant Operator Chris Smith suggested they celebrate Cason's December birthday at the restaurant, it seemed nothing more than a thoughtful gesture from his neighbor and friend.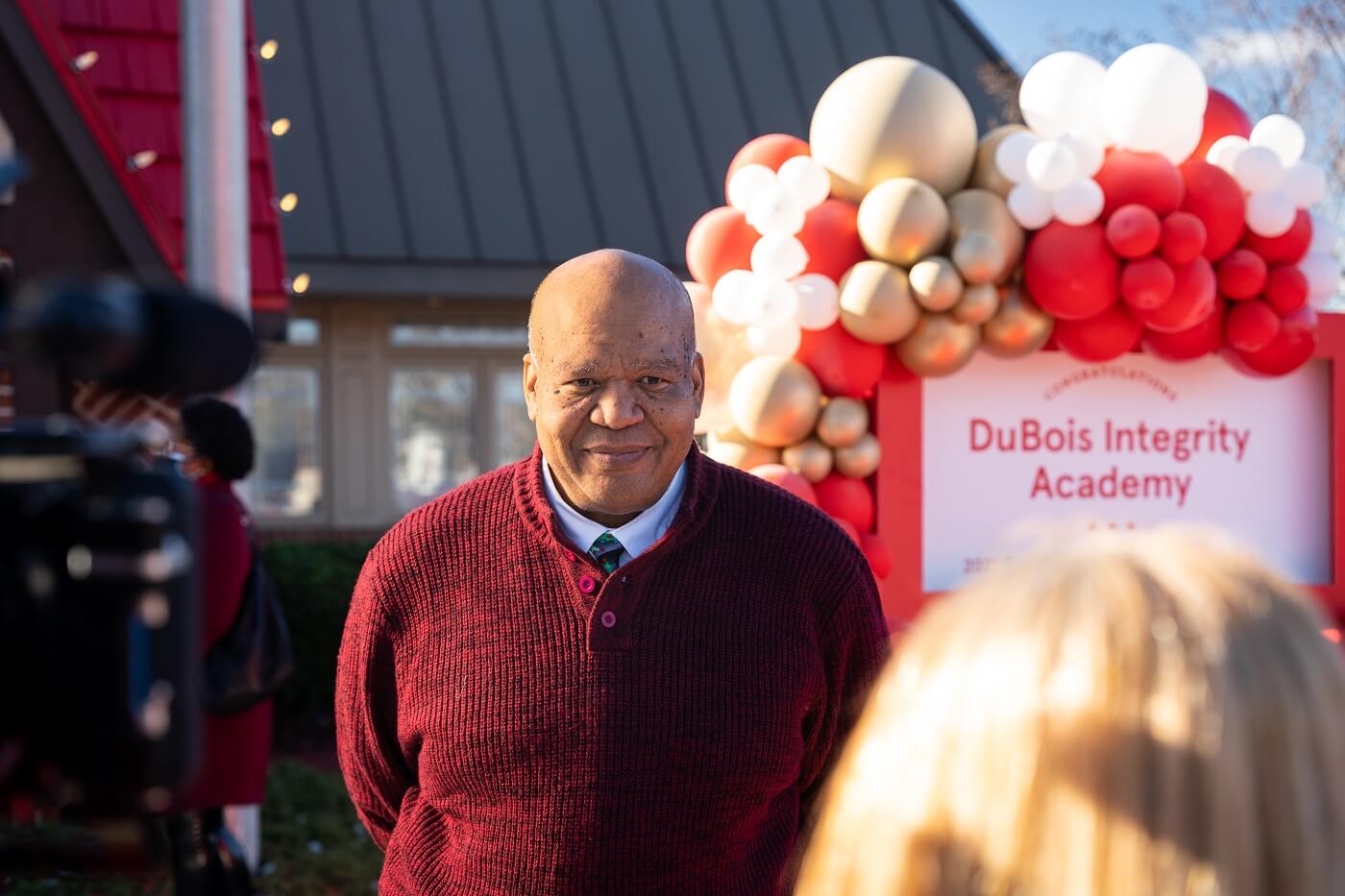 But when Cason spotted his wife under a cloud of red and white balloons, he knew something was up. The big happy birthday sign was soon eclipsed by a giant check for $350,000, which turned out to be the biggest birthday surprise of his life.
"Several months earlier, we had applied for Chick-fil-A's True Inspiration Awards," he said. "I had hoped our story might be worthy of a grant, but I never dreamed we'd be selected for the top honor of $350,000 as this year's S. Truett Cathy Honoree."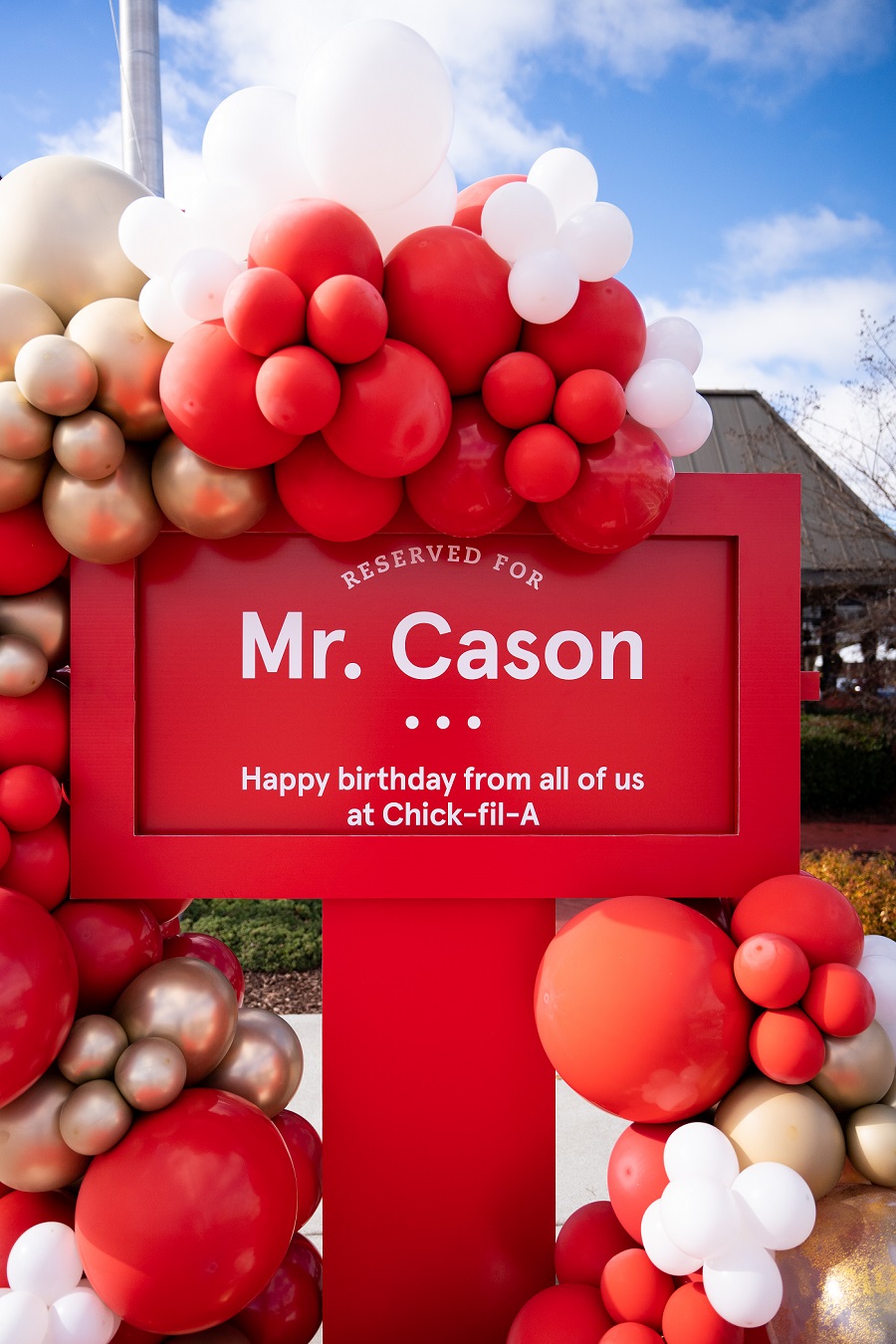 Innovative approach to education
Each year, as part of the True Inspiration Awards™ grant program, one organization is named the S. Truett Cathy Honoree for embodying the generous, innovative spirit of Chick-fil-A's founder — pioneering new ways to solve problems and serve others.
DIA does just that. The charter school, founded by Cason and other concerned citizens in 2014, seeks to make a significant educational and social impact on the low-income Black families living in Riverdale. Located only five miles from Atlanta's bustling Hartsfield-Jackson International Airport, economic deprivation in the small community is pervasive.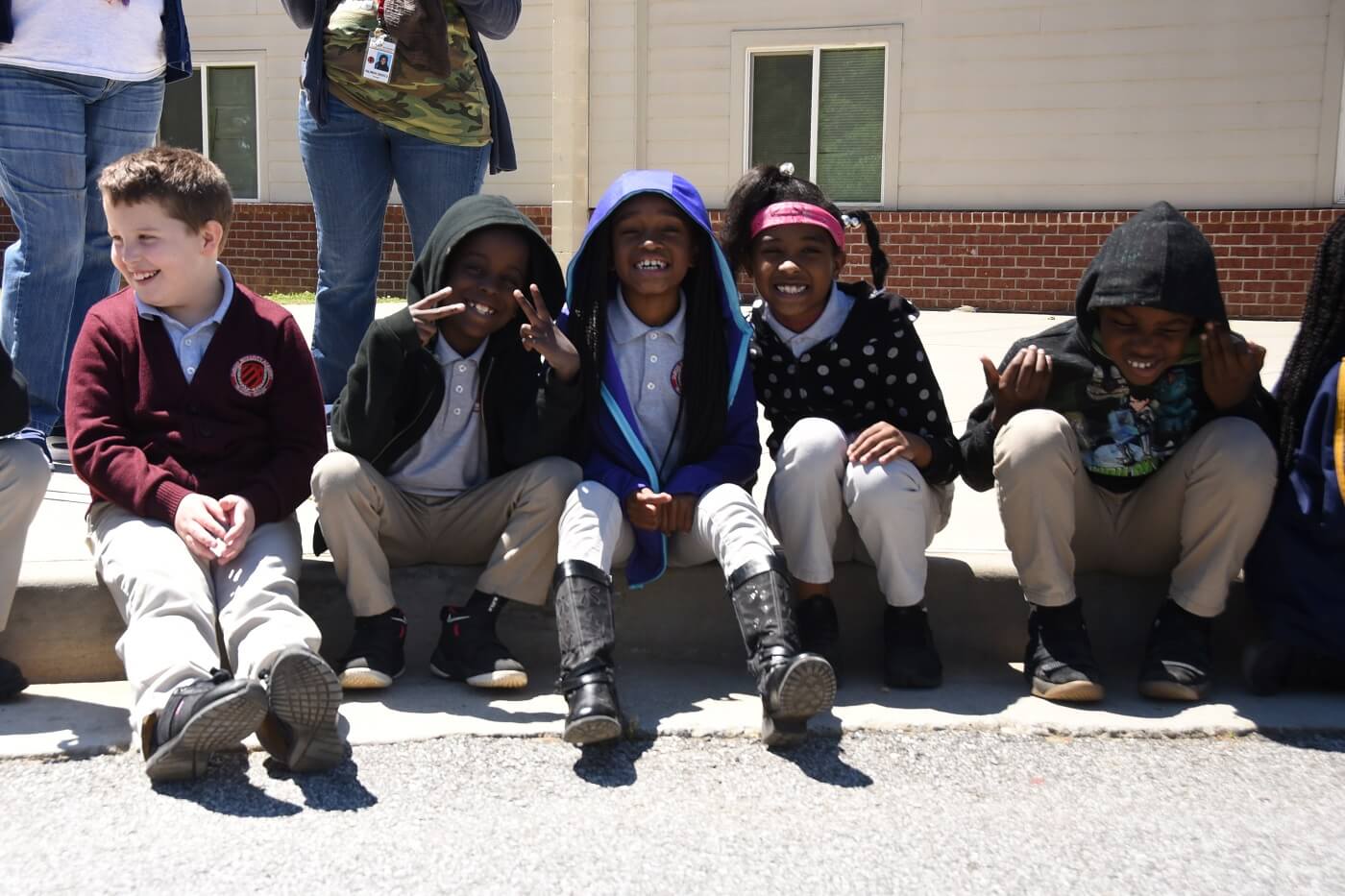 According to the U.S. Census (2012), unemployment in the area is double the national average, with 33 percent of the population living below the poverty line. Almost 90 percent of Cason's students are eligible for free or reduced lunch, and some students lack permanent housing.
The vision at DIA is to change the trajectory of students' lives by developing college and career-ready scholars who will become lifelong learners, fulfilling their potential as productive citizens. DIA's personalized approach includes getting to know every family, identifying circumstances that could impede each child's progress and working with social services and volunteers to find support to fill the gaps.
"A lot of our parents are essential workers, which makes virtual learning especially difficult for their young children," said Cason. "The beauty of a community-based school is that we have school ambassadors who can help work around these obstacles with parents."
DIA records lessons that parents can access at their convenience, provides them with computer training and loans out laptops and hotspots. They even rally outside resources, like supplemental daycare, to ensure that students don't fall behind.
"I remember a young lady whose mother walked more than a mile every day to bring her to school," Cason said. "When we discovered the situation, we arranged for transportation, bought the child appropriate clothes, and helped the family transition to more stable housing. These extra steps helped this girl become one of our top students."
Full STEAM ahead
DIA was deliberately designed to focus on STEAM education (science, technology, engineering, arts and math) to address a talent gap identified by state business leaders, particularly among students of color.
Starting in kindergarten, DIA students work on laptop computers and begin learning age-appropriate engineering content, such as what makes elevators work. Hands-on activities and field trips illuminate these subjects further, making learning fun for young students.
"When the COVID-19 pandemic required schools to pivot to virtual learning, our families adapted very quickly, since we are already a tech-aggressive school," said Cason. But the change did impact the school's budget with the need for additional bandwidth to teach all 900 students on virtual platforms every day.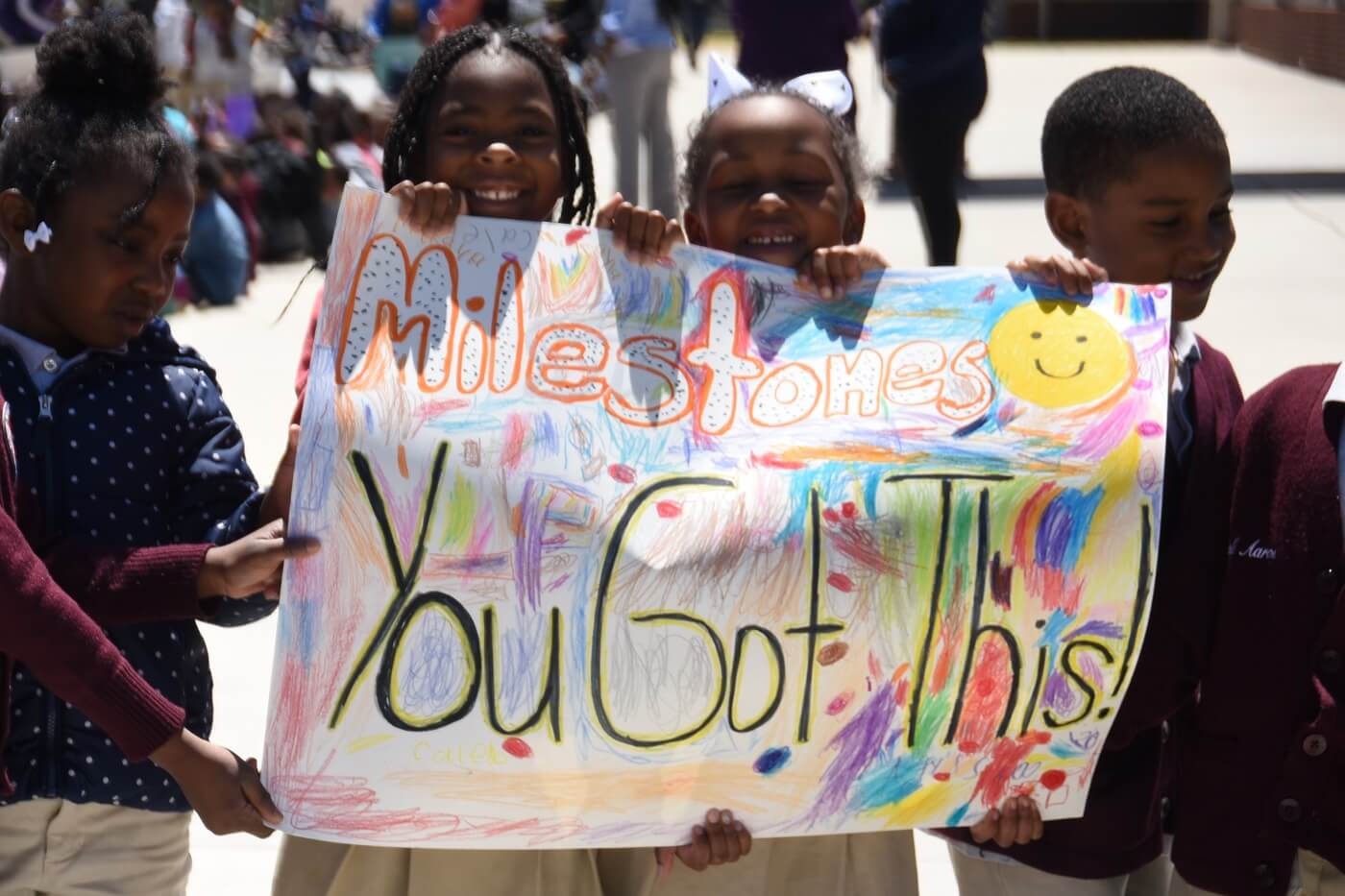 The True Inspiration Awards grant is helping to offset this expense while also offering enhanced programming.
Cason said the Chick-fil-A® grant will also help DIA expand to a middle school sooner than planned, help fund additional teaching positions and training, and allow for enhanced activities to support robotics instruction at every grade level.
"The timing of this award was just phenomenal, given the shift to online instruction and where we were in our strategic plan," said Cason.
Read more about the True Inspiration Awards program and meet the other 2021 grant recipients here.