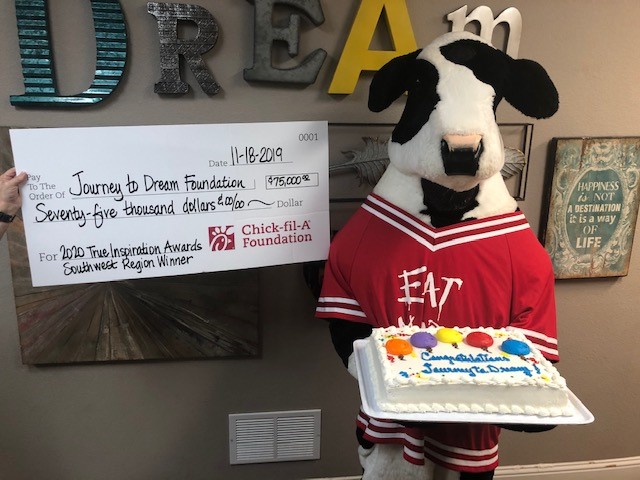 With the help of a $75,000 True Inspiration Awards grant, Journey to Dream expands its ability to put at-risk teens in Texas on a path for a brighter future.
When Trent Adams received a last-minute invitation to a charity golf tournament benefitting Journey to Dream, he could have never imagined the sequence of events — and community impact — that would follow.

Adams, an operations director for Chick-fil-A Preston & Park in the Dallas suburb of Plano, was vaguely familiar with Journey to Dream from his high school days.

Back then, the nonprofit served local teenagers who were experiencing homelessness or generally at risk, including a few of Adams's old classmates. Throughout more than a decade, the organization had expanded to include a 14-bed transitional living space and the capacity to serve teenagers across the state who had been through physical abuse, drug abuse or deportation.

At the 2019 event, Adams met Journey to Dream CEO Nesa Grider, who further explained the nonprofit's mission to help kids overcome adversity by teaching them essential life skills and preparing them for brighter futures.

"I didn't realize the reach of everything they were doing," said Adams, who was moved by the profound growth and impact of the organization, both in his community and beyond.

A new community partnership

Inspired by the work of Journey to Dream, Adams looked into qualifications for the Chick-fil-A True Inspiration Awards™ program, which carries on Chick-fil-A Founder S. Truett Cathy's legacy of generosity and community service. Each year, Chick-fil-A awards grants to eligible nonprofit organizations that help others in the areas of education, homelessness or hunger. In 2020, Chick-fil-A focused the awards on supporting organizations that are Black-led or primarily serve communities of color.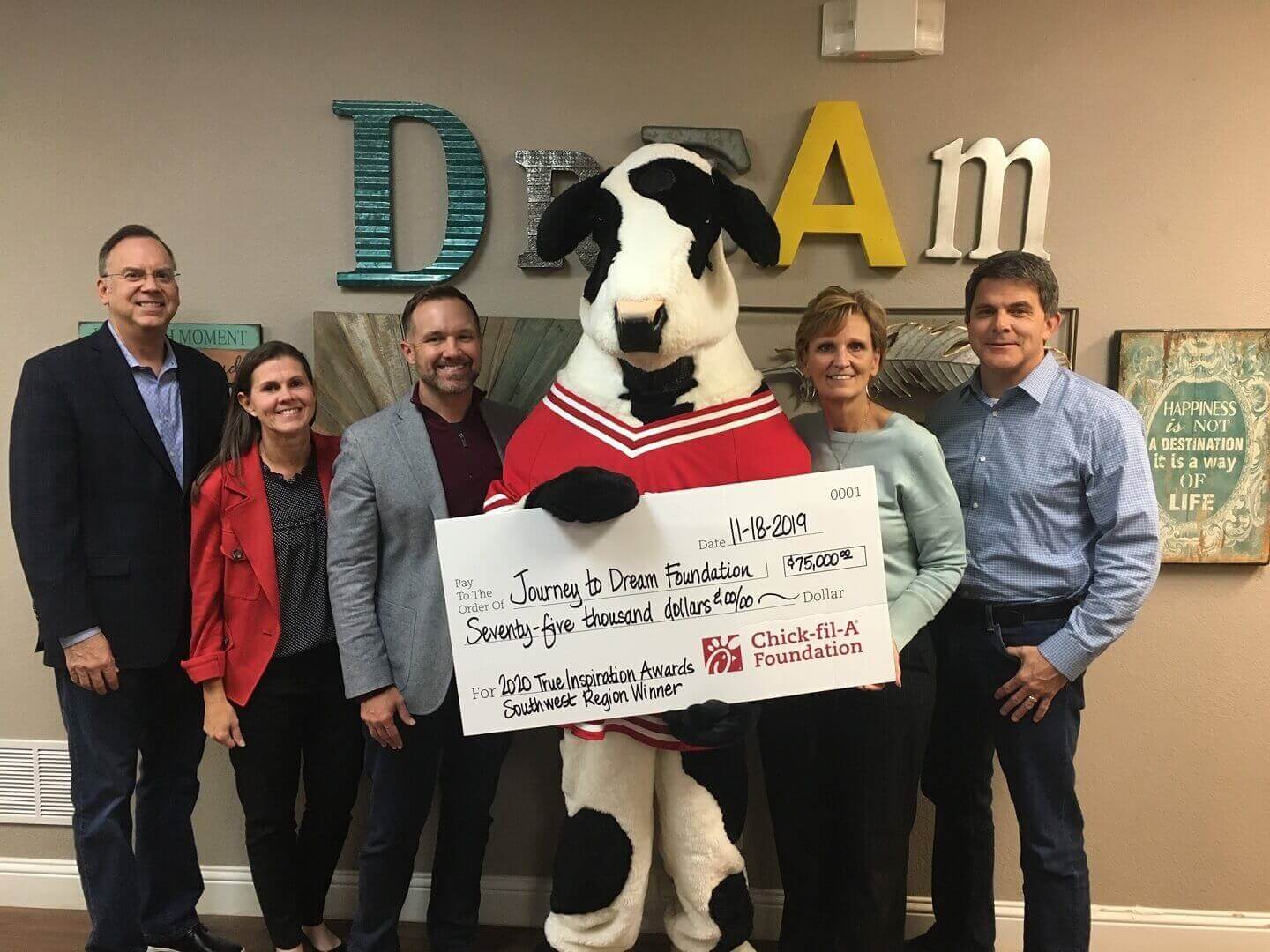 "I was like, holy moly, this describes exactly what Journey to Dream is," he said. "It fits what Truett was all about — reaching kids who are kind of lost and providing them with the care, guidance and support they need to succeed in the future."

Adams telephoned Grider immediately. "I'm nominating you for this," he said.

That year, Journey to Dream was named as a $75,000 True Inspiration Awards grant recipient. To celebrate, Adams arranged a surprise at the organization's living space, where his team treated the teenagers to Chick-fil-A® Nuggets and cake. The Chick-fil-A Cow also presented the organization with a jumbo-sized check.

Investing in brighter futures

The award "has been beyond a blessing," said Grider, explaining how the nonprofit dedicated its True Inspiration Awards grant to updating their space.

Specifically, Journey to Dream renovated its teaching kitchen, where kids can learn cooking skills and make recipes together. The remodeled space included new features and appliances, such as a stove, dishwasher, sink, cabinets and sleek granite counter tops, as well as a reimagined floor plan that created additional space for residents to seamlessly navigate the kitchen.

"Operationally, this was a game-changer," Grider said.

Most importantly, the grant helped Grider accept a new group of kids into the program, extending the nonprofit's legacy of helping teens dream big while learning the importance of confidence, freedom and independence.

Thanks to community partners like Adams and the Chick-fil-A True Inspirations Awards grant, Journey to Dream is helping reshape the trajectory of young people, turning their dreams into a reality for years to come.

Learn more about the Chick-fil-A True Inspiration Awards program.