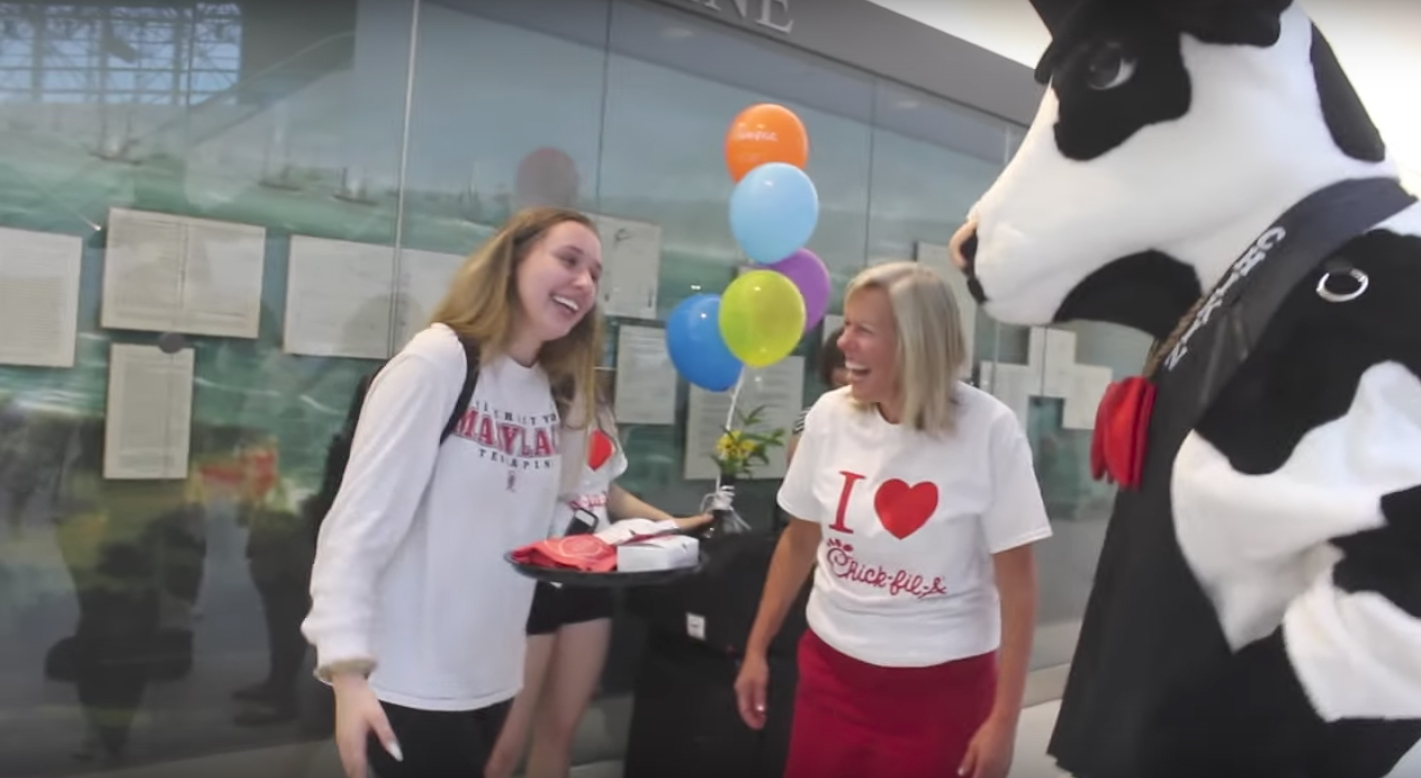 An ocean may have separated them. Here's what happens when a girl comes home… to her Waffle Fries.
Think back to the opening scene of "Love Actually." There's truly no sweeter place to watch people hugging each other and being welcomed home by loved ones than the arrivals gate of any airport.

Now imagine that same scene… with a cow.

Seventeen-year-old Brooklynn Foery had been spending her junior year of high school studying abroad in Castlebar, Ireland. As fun as it was to travel the world, she was homesick – not just for her friends and family, but also for Chick-fil-A. (Sundays can be hard enough – we can't imagine going ten whole months without an Chick-fil-A® Chicken Sandwich!) Foery says she especially missed her go-to order: a Spicy Sandwich meal with a Coke and two Chick-fil-A sauces. It's the "best thing ever," she says.

With a little help from their local Quarterfield Crossing Chick-fil-A, Foery's family arranged a very special welcome home. Her mother Cassie, sister Morgan and the rest of their family and friends were decked out in Chick-fil-A t-shirts while carrying her favorite meal on a platter. They greeted her at the gate and – lucky for us – filmed the entire thing. Welcome home, Brooklynn!