Sam returns with a new message to spark hope this holiday season.
Ever since Chick-fil-A founder Truett Cathy opened the doors of his first diner in Atlanta, Chick-fil-A® restaurants have been just as focused on people as they have been about serving a great meal.
That spirit still holds true today and is the inspiration for a new Chick-fil-A tradition: our annual holiday films.
Sam's next adventure
This 2020 holiday season, Sam — the child we met in last year's film (which you can watch again here) — returns in a new animated short film to rediscover wonder and learn how even a small act of care can spark a lot of hope in those around her.
We're excited to share Sam's next adventure when our new film debuts November 17 on www.chick-fil-a.com/sparkhope. Look for Sam and how she's inspiring people to connect with loved ones this holiday — even from afar — on NBC Thanksgiving morning, in our restaurants, and here on our website.
A look back at The Time ShopTM
In 2019, we introduced Sam, a child eager to spend time with her digitally distracted family. By entering a magical world through her family's grandfather clock, she discovered The Time Shop and a wise Timekeeper, who guided her along a special journey to find the Together Time she'd been longing to spend with her family: making a snowman, together.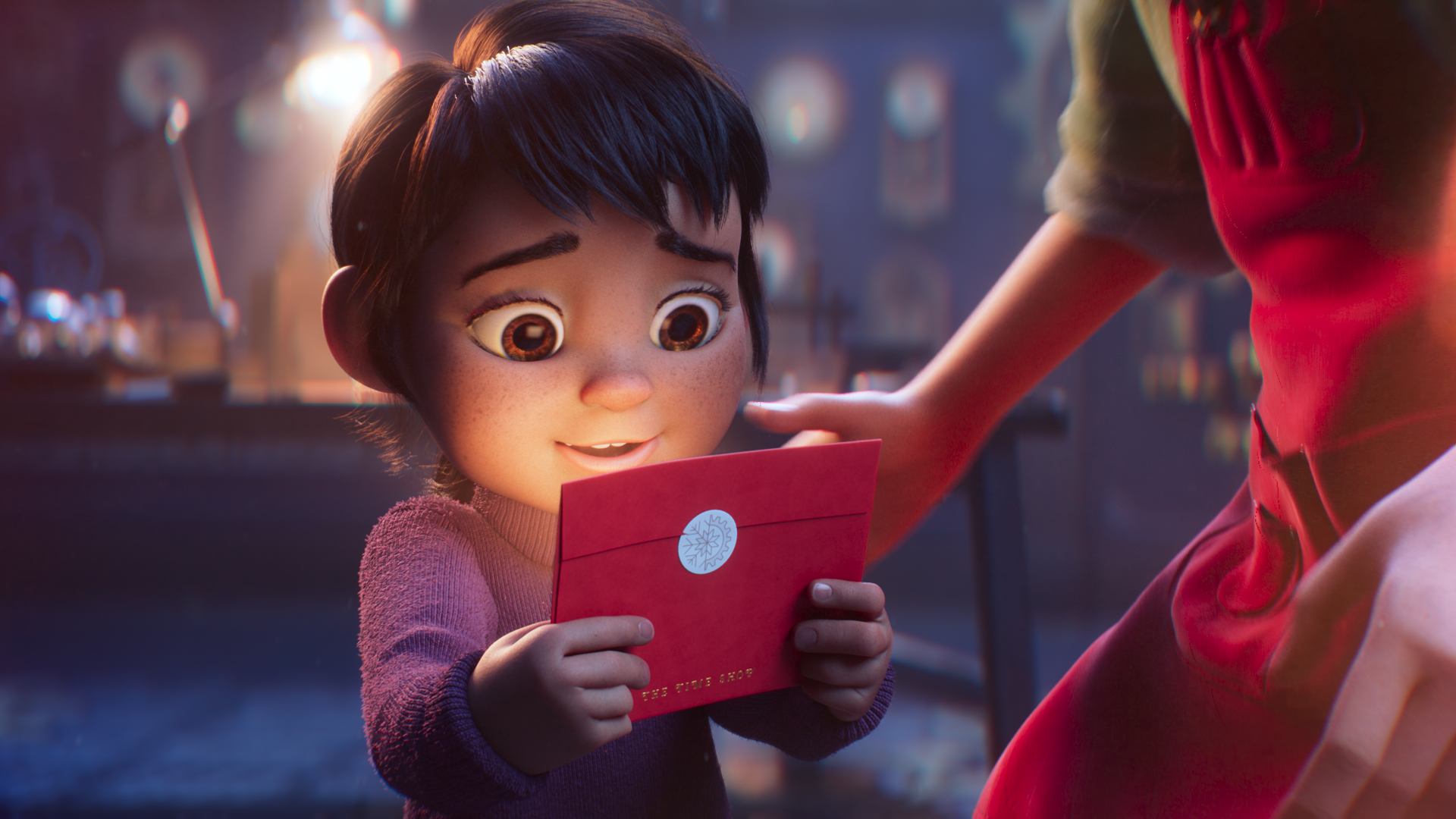 To bring Sam's film to life, we also created a brick-and-mortar experience for The Time Shop and a website to encourage people to spend more "Together Time" during the holidays, including personalized Time Cards families could send to one another.

Share the gift of hope
This year, with so many friends and families spending time apart, we've looked for ways to continue this tradition of sharing holiday messages with loved ones digitally. Be sure to visit www.chick-fil-a.com/sparkhope on November 17th to watch our new film and see how you can share the gift of hope with someone you care about this season.
It's our pleasure, and our hope, to spark a little joy and encouragement this holiday season.