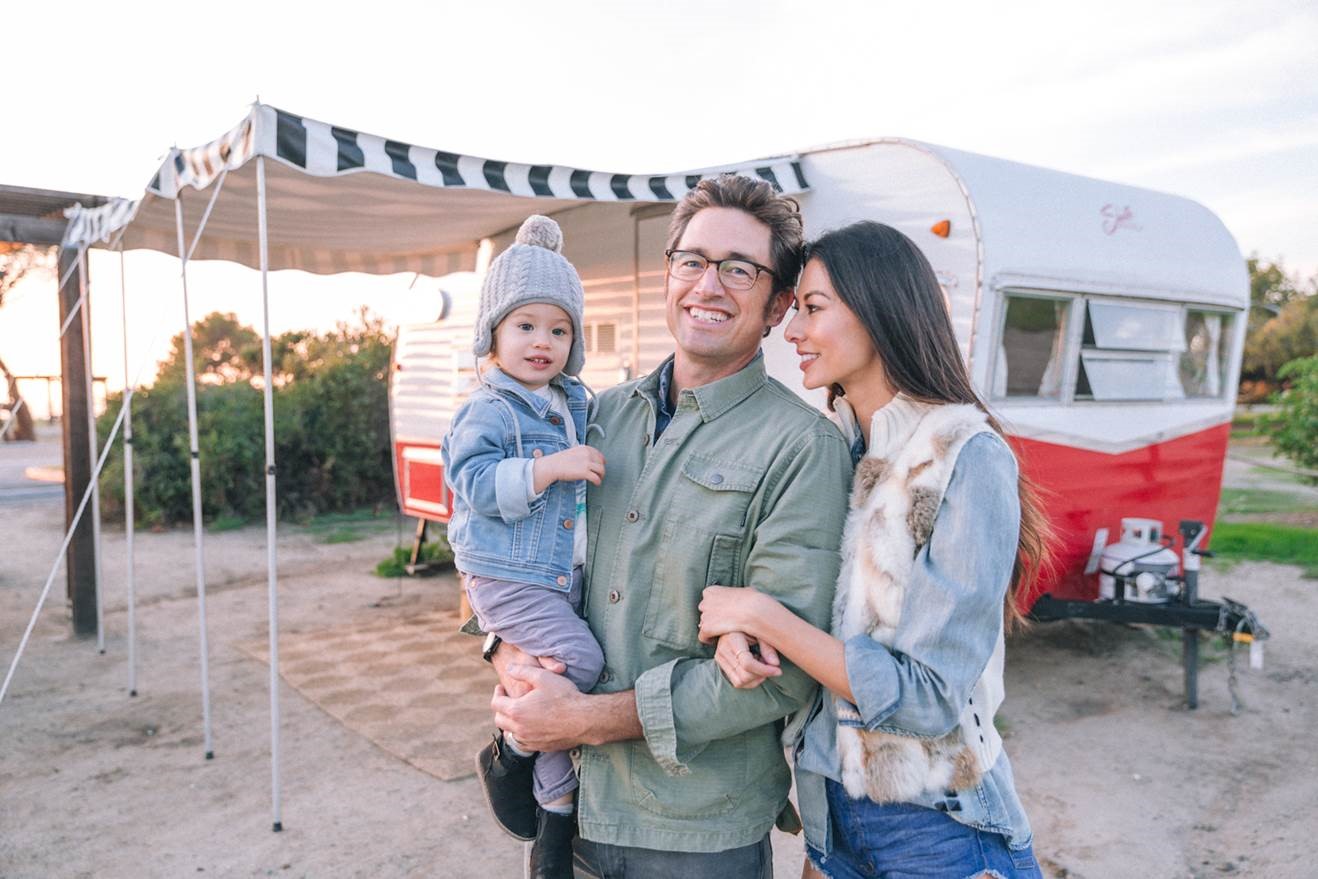 From camping to fishing, baby McDuffie goes where dad goes.
Ask Zach McDuffie what he does for a living, and he'll probably omit the fact that he creates digital content for several brands. He probably won't tell you that he launched a Costa Rican "learning vacation" school, offering Spanish, art and surfing classes. You won't hear that he helped design and build an adjoining hotel with his own hands.
He'll simply say, "I'm a modern adventure dad."
McDuffie is a global thrill-seeker with a novel approach to parenting. When his daughter, Taya, arrived two years ago, the travel guru flipped expectations.
"For expectant parents who like to travel, they sometimes panic that the fun will be over when they have the kid," says the 43-year-old globetrotter. "My wife and I took the view of, 'No, we're going to continue living our lifestyle. We want to pass our adventurous spirit on to daughter."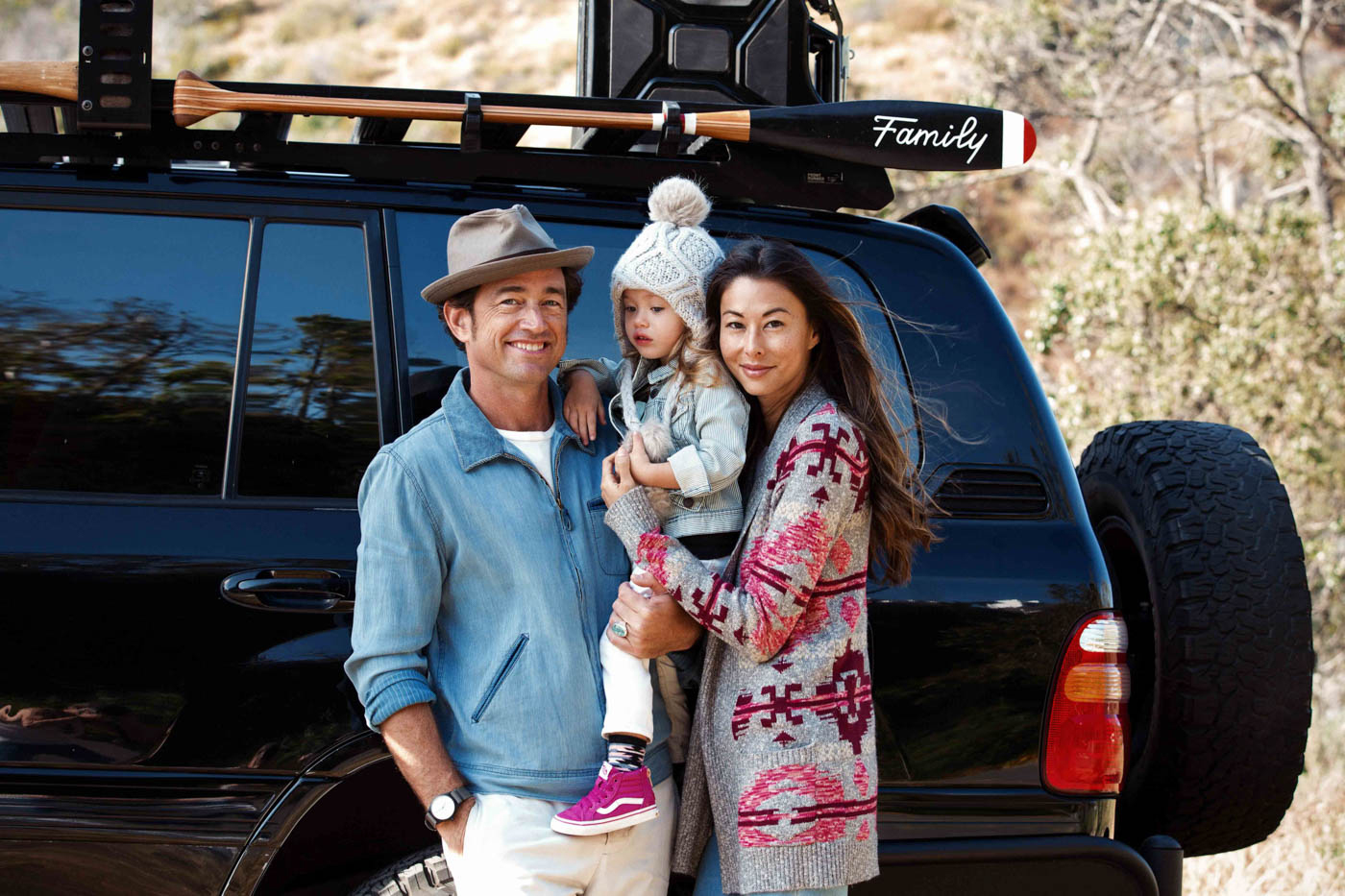 NEVER TOO YOUNG TO EXPLORE
As Taya's primary caretaker, McDuffie wants to give new meaning to the term stay-at-home dad. "I prefer stay-outside dad," he says with a laugh. He exposes Taya to the outdoors through daytrips and learning vacations. Since acquiring her passport at five months old, Taya has already camped out in Yosemite Park, fished in Costa Rica, hiked in California and explored Mexico.
The McDuffie family splits time between Costa Rica and Laguna Beach, Calif. Their home is within a mile of parks, hiking trails and beaches, so impromptu daddy-daughter outings are common.
How does he do it?
On day hikes, for example, he brings along an old-school paper map. "These days many people use smartphones, but using paper maps and a compass is a great way to engage kids in the adventure," he says.
On beach trips, McDuffie, covers the kids up with sunscreen "before we hit to the beach; it only gets harder when they get distracted and covered in sand," he says, adding that he keeps baby powder in the car for afterward. "It gets sand off skin easier than water."
In preparation for camping trips, McDuffie sets up a tent in the backyard for a "practice run." And before baby Taya's first fishing trip, he invested in a toy rod with a rubber fish attached to the end of the line. "Taya doesn't seem concerned when the fish she repeatedly 'catches' doesn't end up as dinner," McDuffie jokes.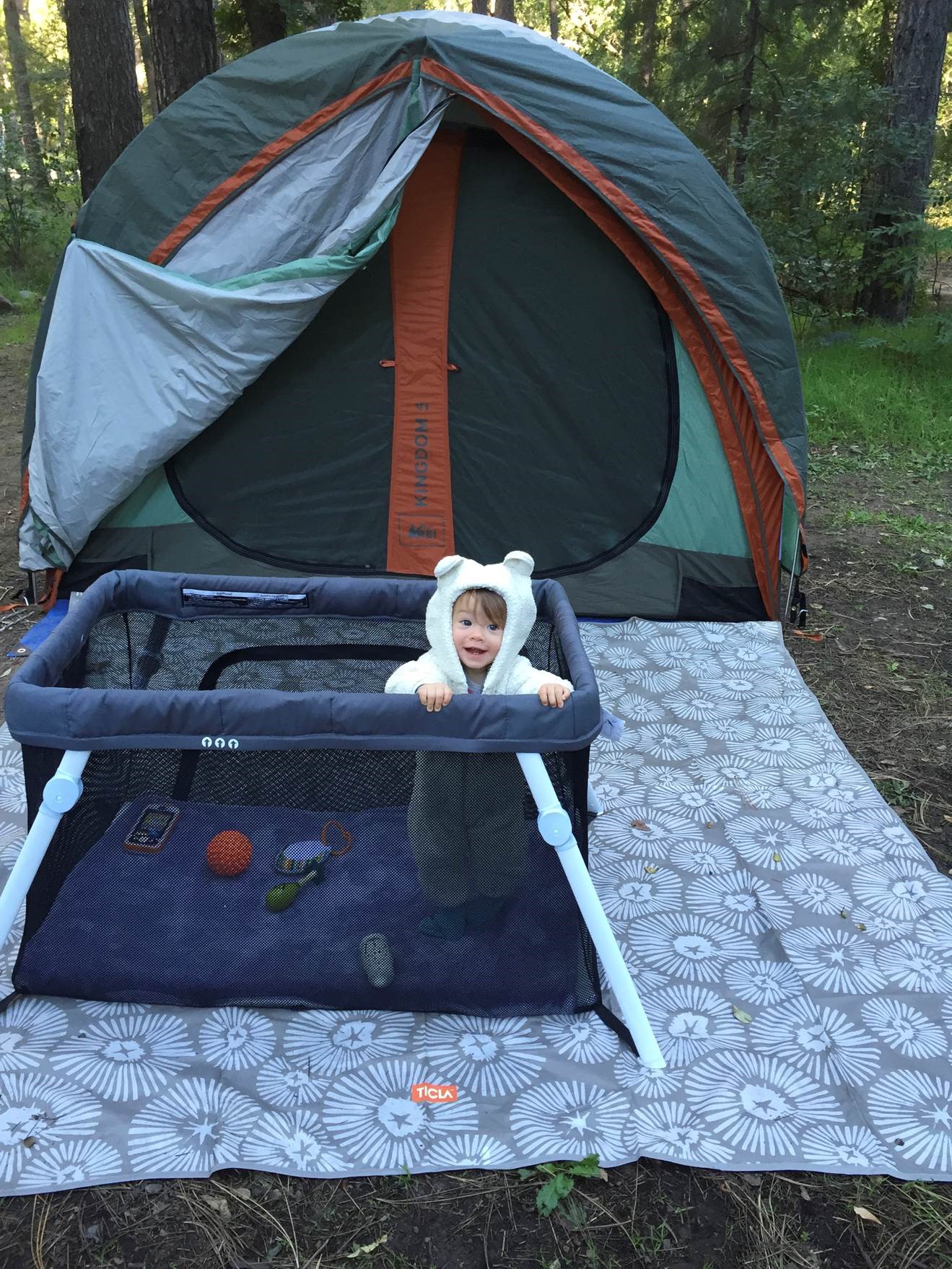 The travel dad stresses that for any outdoor adventure, the bottom line is to pack early. Inside what he calls his "Dadventure Mobile"— an 18-year-old, customized Toyota Land Cruiser — McDuffie stocks an "adventure kit," full of clothes, snacks and emergency supplies. The kit helps him avoid what he calls "toddler meltdown."
McDuffie's final piece of advice: Don't force your kids to do anything. Rather, look for moments when they express a natural interest in an activity. "Be prepared to help them if they are interested, and have other options for them if they aren't," he says.
CATCHING THE TRAVEL BUG
While McDuffie's lifestyle may sound unattainable, he was just a regular guy who was inspired during a graduation trip to Costa Rica, and it changed his life. He surfed for the first time and ate fresh fruit every day -- and a seed was planted. After another year in Atlanta, McDuffie grew tired of corporate America. He sold his car and returned to Costa Rica. In 1997 he founded School of the World to appeal to short-term travelers looking to adopt a skill — yoga, surfing or photography, for example — during vacations.
McDuffie next took classes in diving, underwater photography and fashion photography in Brazil. He envisioned a learning-vacation reality television show, and put out a call for a co-host. A friend in Los Angeles put him in touch with a fashion model named Natazha Taya Pang, who also loved traveling.
They arranged a lunch meeting in Florida, which turned into 11 hours of walking and talking under the stars. They married ten months later, embarking on a life that included riding motorcycles in Bali, hiking the Andes and swimming with dolphins in the Bahamas. Then, along came baby Taya.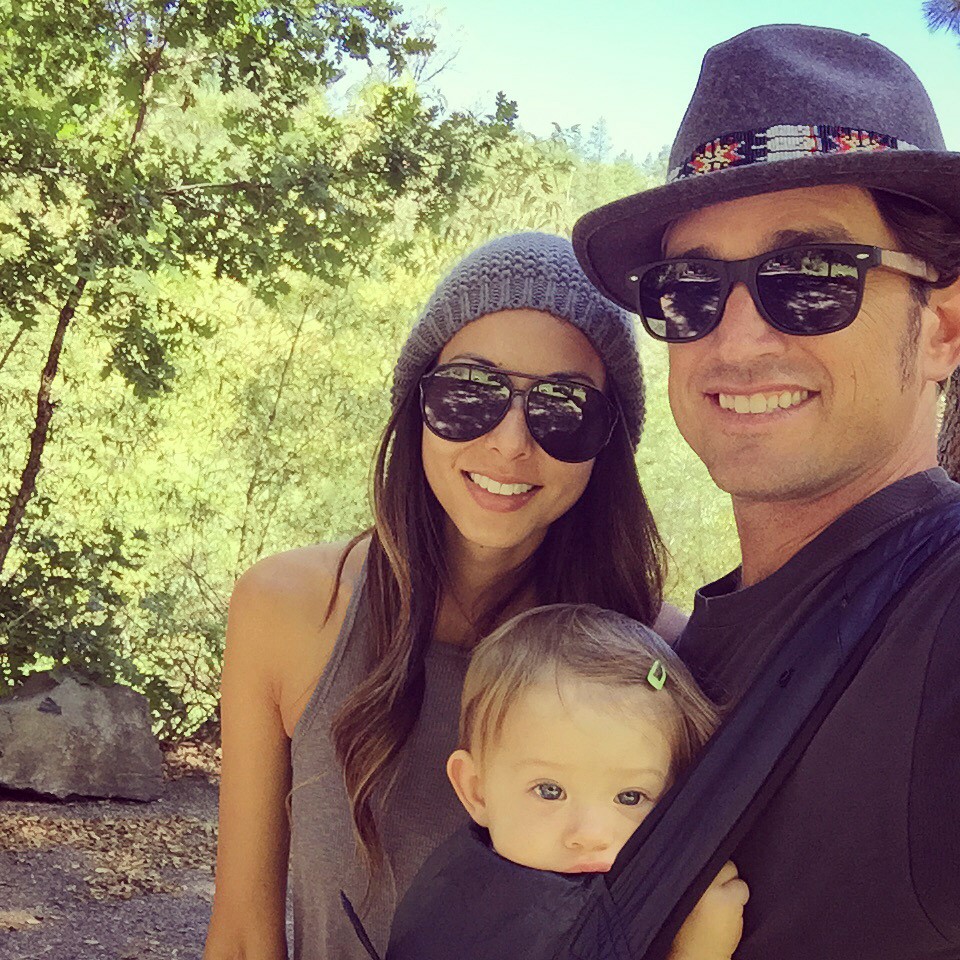 Pretty soon, McDuffie earned the family nickname Sherpa-pa, "Because, well, fatherhood means you carry stuff. Lots of stuff," he explains. More recently, McDuffie has spun the moniker into an online retail business called
Sherpapa
, which formally launched this spring to dress and accessorize new dads who want to stay hip, despite newborns in tow. Because fatherhood, McDuffie figures, shouldn't be a prescription for "dad-bods, dad jeans and dad jokes."
McDuffie hopes to advance a broader movement for adventure families and cool, responsible dads.
"I want to offer a salute to cool dads and families we appreciate," he says. "I want to create the image of the modern adventure family man."