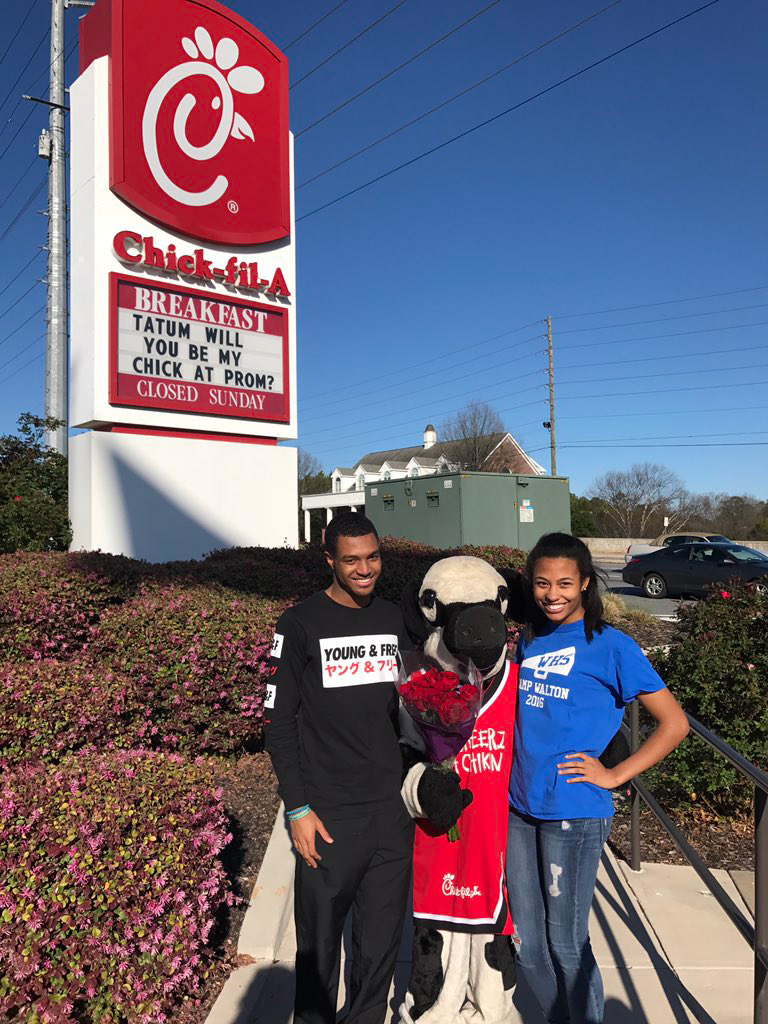 These couples go together like Nuggets and Chick-fil-A Sauce
The 2017 prom season is coming to a close. And sadly, that also means that the 2017 promposal season is over as well.
(For anyone born before the year 2000 or doesn't have a kid in high school, here's a quick primer: A promposal is an elaborate way to ask someone to the big dance. Chances are, the
#promposal pics you see on Instagram
look more over-the-top than your own proposal… for marriage.)
Promposals can be done
with a billboard
,
on a baseball
or
with the help of a dog
. Imagine any fun way to pop the prom-question, and some creative kid has beat you to it.
But, of course, our favorite promposals had a little help from Chick-fil-A. Whether the guys used Waffle Fries or billboards, or just had some fun with our already punny name, here are some of the best Chick-fil-A-themed promposals from this year.
@ChickfilA breakfast prom invite for my daughter! #shesaidyes #Prom2017 pic.twitter.com/J6Ms8G2591

— SharonM (@stunner_gal) March 6, 2017
It will be "my pleasure" taking this chick to prom ✨ @ChickfilA #promposal pic.twitter.com/RbyHLGtff8

— Davon Lee (@TheDavonLee) March 11, 2017
And a special shout-out to the couple who ate dinner at Chick-fil-A on prom night.
We literally ate @ChickfilA for prom 🐔 pic.twitter.com/uIIdzOqtT2

— Tori Pope (@ToriPope11) March 12, 2017