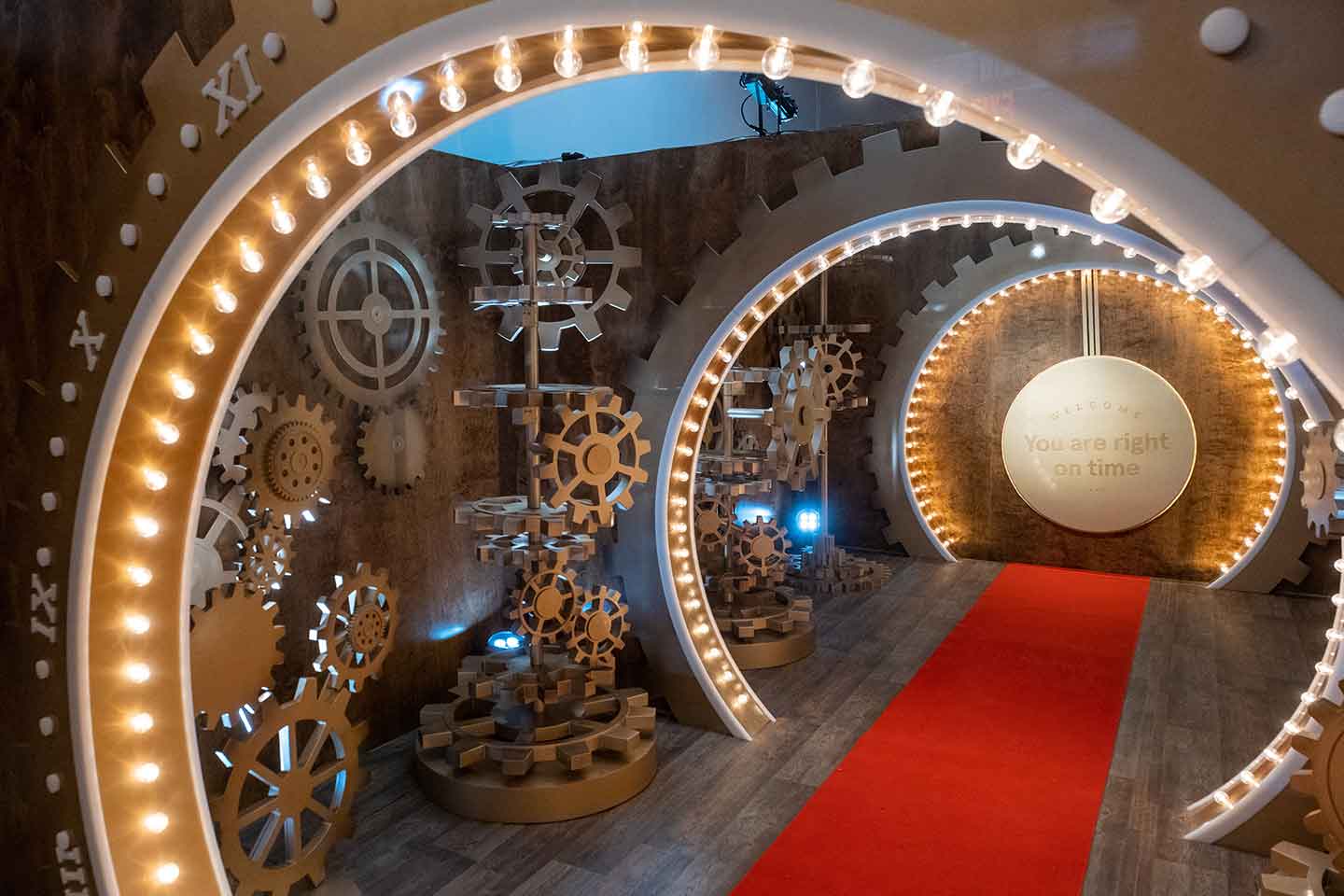 How Chick-fil-A is bringing Together Time to NYC
If you're in downtown Manhattan this holiday season, between the busy streets of SoHo there is a way to stop and take a break to simply enjoy time with the ones you're with.
It's called The Time Shop.
Visited by New Yorkers and tourists alike, it's a place where one message resounds: time spent with loved ones is a precious gift.
As part of its first annual holiday campaign, Chick-fil-A has created a magical pop-up experience. Free of charge and open through Dec. 17 (except Sundays), The Time Shop inspires guests to adapt their perspective of time, underscoring the importance of togetherness.
"This is a fun pop-up experience for all, with the ultimate goal to inspire and equip guests to gift quality time to their loved ones," explained Liz Griffith, digital and experiential marketing lead at Chick-fil-A.
Here's how it works.
Stepping into The Time Shop pop-up
Visitors arrive to a 130,000-square-foot brick warehouse located at 105 Wooster Street, and enter through a tunnel filled with tick-tock sounds and gear whirs (from more than 150 clocks!). Trimmed with larger-than-life holiday decorations and activity stations, The Time Shop is divided into several rooms called time zones: Story Time, Play Time, Snack Time and Giving Time.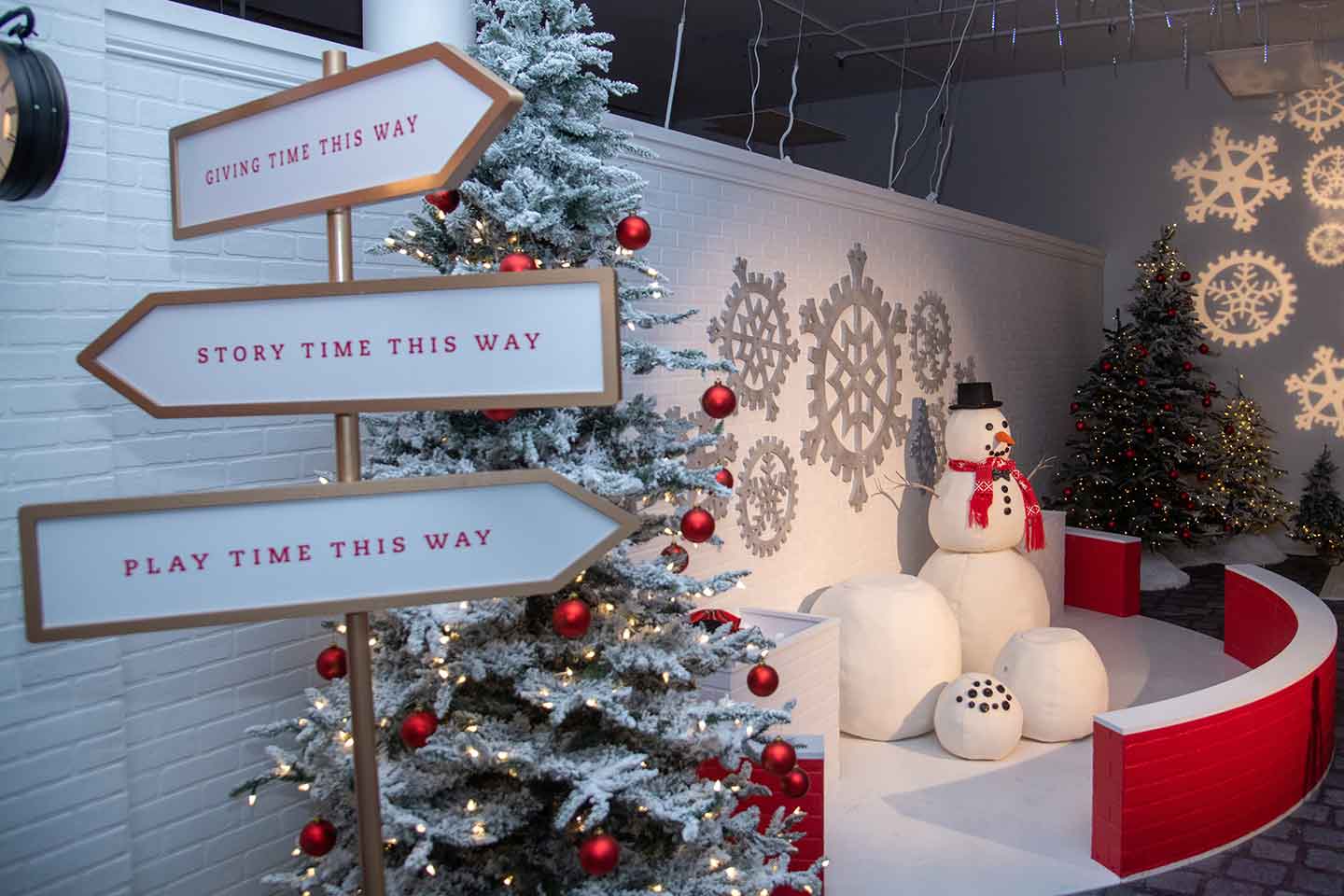 In Story Time, guests listen to a storyteller read holiday classics, or pull a book to read themselves. In Play Time, visitors can build a snowman with felt and stick-on props. In Snack Time, guests sit together at tables and enjoy free Chick-fil-A Peppermint Chip Milkshakes and Chocolate Chunk Cookies.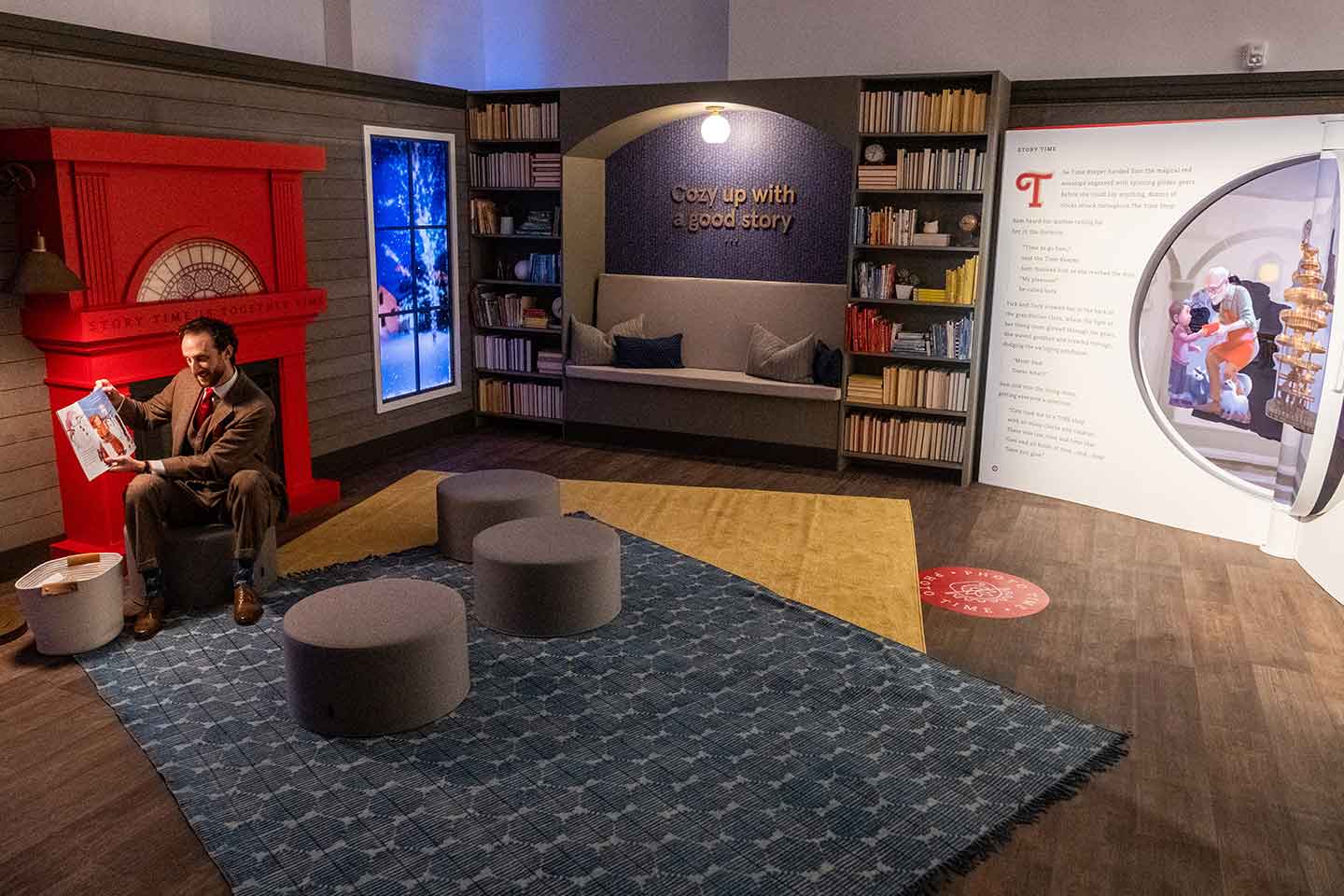 The pop-up includes several interactive elements: touch a button to activate a chorus of cuckoo clocks, step inside a life-sized snow globe, discover a secret room. Photographers will be on site to document and send holiday family and friend photos straight to an email address, so all guests need to do is enjoy their time together.
The final and most important room is Giving Time. Here, visitors receive a card with a header that reads, "This card is good for." On the card, guests craft a short message to someone they love or appreciate — a commitment to spend a certain amount of Together Time, on a specific activity, together, during the holidays or in the new year.
"Dad, this card is good for an hour fishing together."
"Friend, this card is good for an afternoon of hiking together."
Professional calligraphers are onsite to write the messages and mail the cards to recipients. Or, guests can take the cards home to complete and send themselves. Each card comes with a beautiful red envelope with gold embossing and a wax-seal sticker. The bottom of each card reads: "Together Time. The best kind."
An animated film comes to life
If The Time Shop pop-up experience sounds like a virtual scene from a fairy tale, it's because, well, it is. The shop is a real-life replica of a building featured in Chick-fil-A's new animated film, which debuted on NBC on Thanksgiving Day. Even the sounds emanating from the popup speakers stay true to the film.
Developed by Chick-fil-A as part of the Together Time holiday campaign, the two-minute animated film features a hero named Sam, a spunky girl whose busy family rediscovers the importance of Together Time with the help of a fantasy Time Shop and timekeeper.
"We have brought the magical world from the animated film to life here at The Time Shop," said Griffith. "The little girl in the film is transported into a world that conveys the beauty and importance of quality time with loved ones; we are transporting guests here in person to an experience that will leave them with the same valuable reminder."
A different kind of holiday campaign
The New York pop-up required a colossal production. Workers clocked more than 9,000 hours creating and installing the elements to bring the film to life. Load-in began Nov. 1 and spanned an entire month, requiring work shifts of up to 18 hours by a 40-person crew. Nearly all scenic material was custom-built for the experience and designed in tandem with the animation of the campaign's film.
The pop-up is free, no admittance required or pressure to make a purchase. Why? Chick-fil-A wants the focus of the holiday season to be quality time spent with family and friends.
"During the holidays, we're bombarded with messages encouraging you to shop and buy," said Griffith. "This campaign is a gift for all: a reminder that spending quality time together is the very best time."
The Time Shop is open from 11 a.m. to 7 p.m. through Dec. 17 (closed Sundays). To make a reservation, visit chick-fil-a.com/timeshop. You can also use the site to submit a message on a Time Card. If you provide an address, Chick-fil-A will mail the card to its intended recipient free of charge.