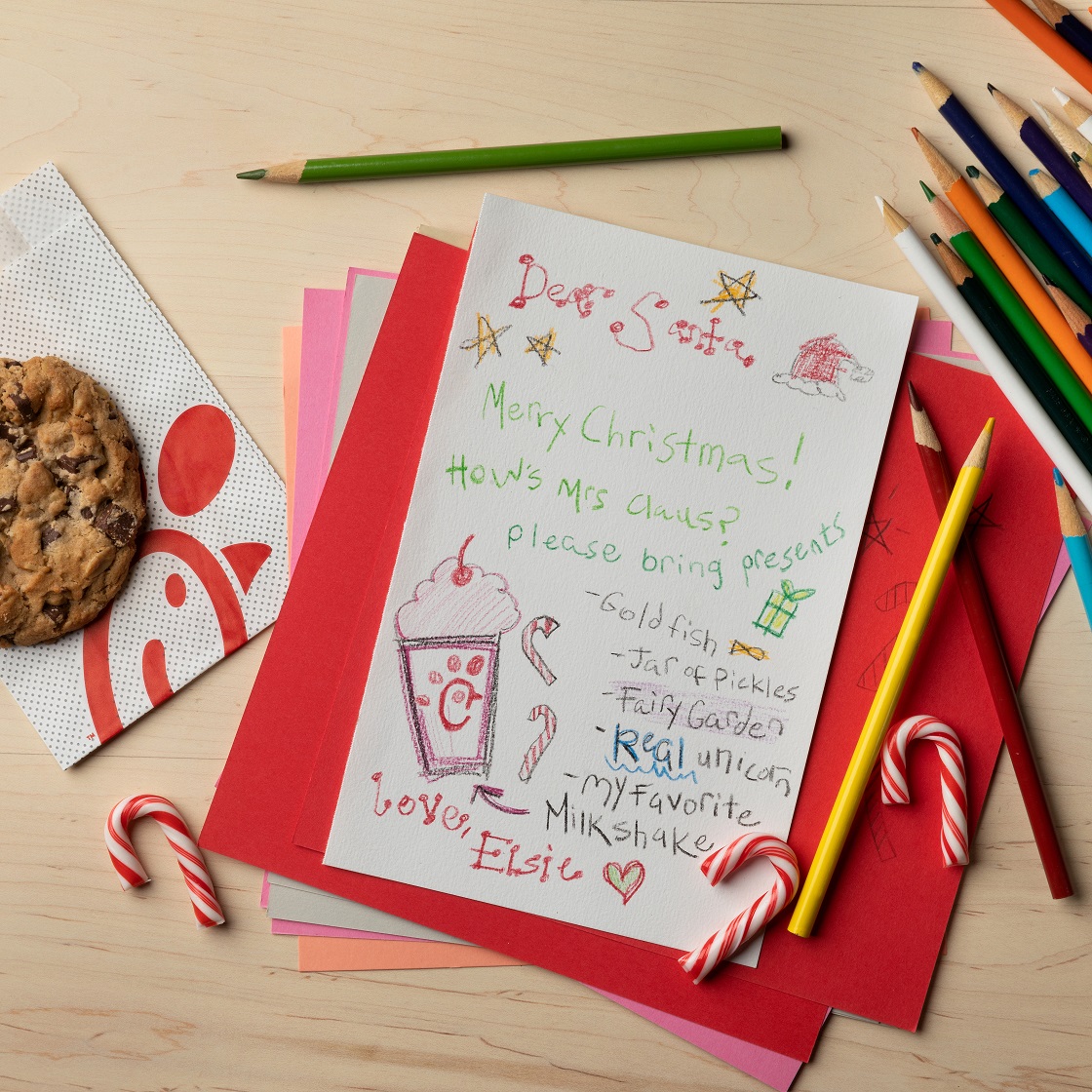 Spark joy this holiday season with these thoughtful gifts from Chick-fil-A
It's once again that festive time of year where we get to remind the people in our lives of the joy they bring us every day.
We want to help you in spreading joy, hope and good-tasting cheer this season, and that's why we've curated the perfect roundup of gifts and simple ways to put a smile on the face of the Chick-fil-A fan in your life. From our limited-edition holiday ornament and bottled Sauce Pack to an easy meal for friends and family, we are here to help you delight everyone on your holiday list!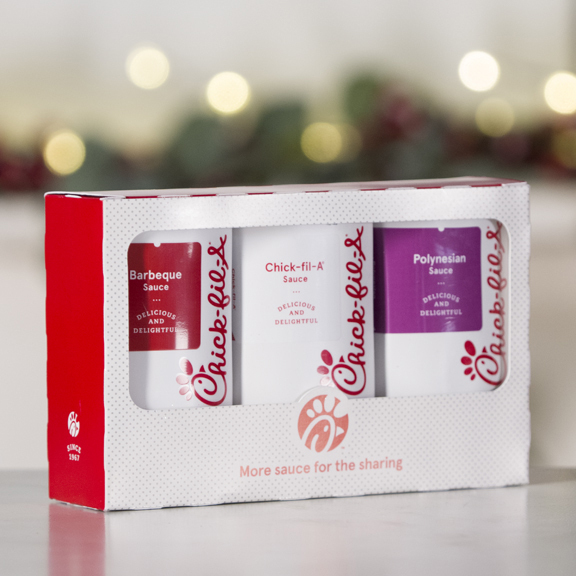 Limited-Edition Chick-fil-A® Sauce Pack
Bring Chick-fil-A tastes to your holiday festivities by picking up a boxed set of three flavor-packed sauces: our signature Chick-fil-A Sauce, Polynesian Sauce, and Barbeque Sauce, each in its own 8-ounce bottle. They make perfect gift for your favorite home entertainer, and they're great stocking stuffers!
Availability: Reach out to your nearest Chick-fil-A restaurant or check the Chick-fil-A App for availability. Sauce Packs are only available for a limited time at participating restaurants, while supplies last.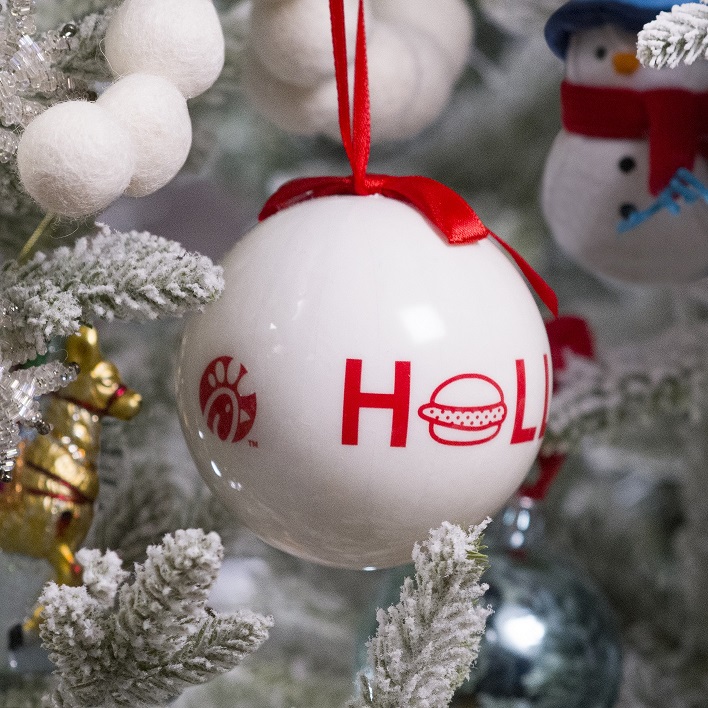 Holiday Ornament
Start a new holiday tradition with our limited-edition Christmas tree ornament. It's sure to spread some joy, so be sure to pick one up for yourself and one for a friend while supplies last!
Availability: The Chick-fil-A holiday ornament is available at participating restaurants, while supplies last. Reach out to your nearest Chick-fil-A restaurant to see if this seasonal item is available.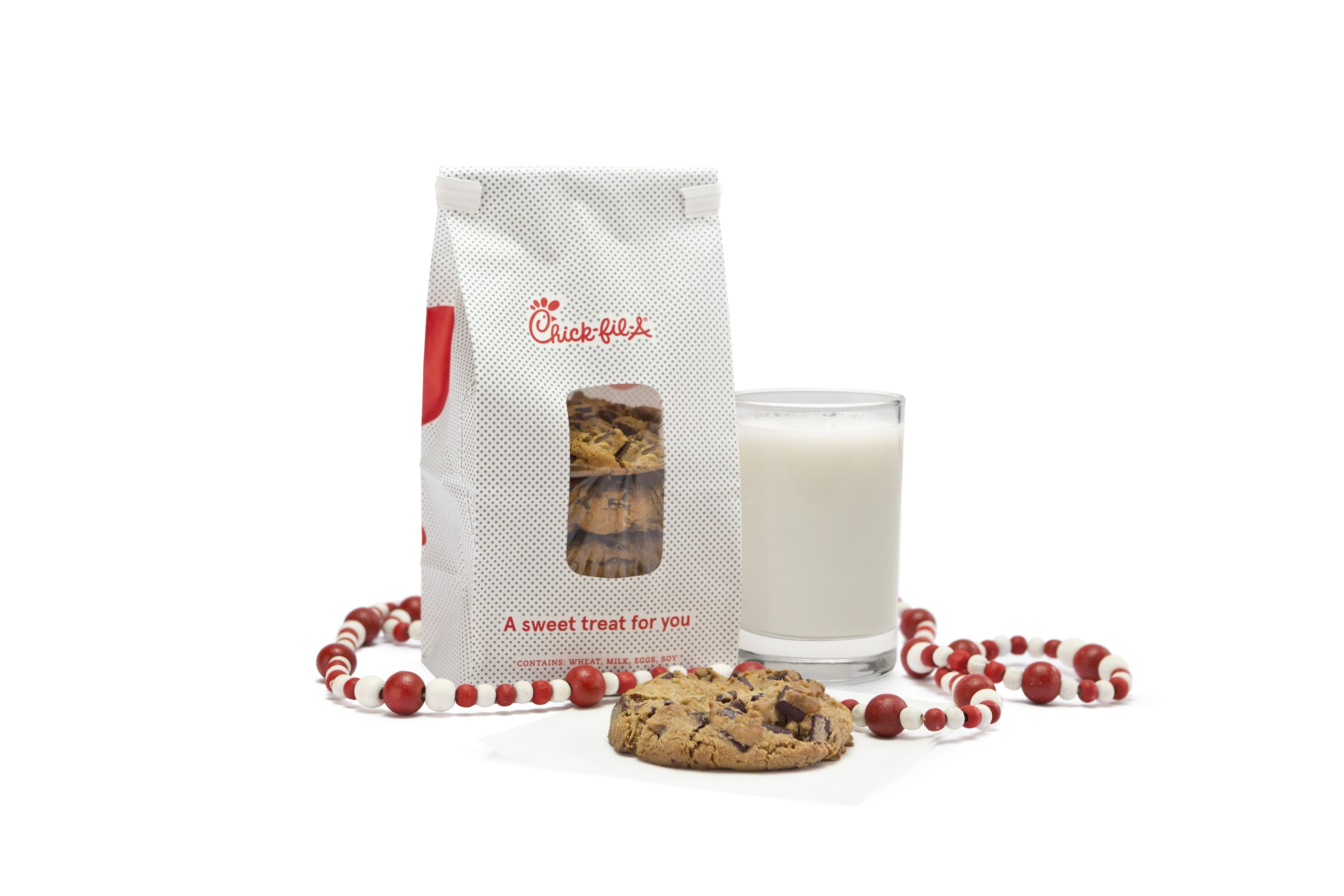 Milk & Cookies
Is it really Christmas without milk & cookies? Savor the sweetness of the season with Chick-fil-A® Chocolate Chunk Cookies and milk. A 6-pack of cookies can make a thoughtful gift for a neighbor, friend or even the local hero in your neighborhood.
Availability: Purchase Milk & Cookies for yourself or as a gift at your nearest restaurant or through the Chick-fil-A App.
Holiday Gift Cards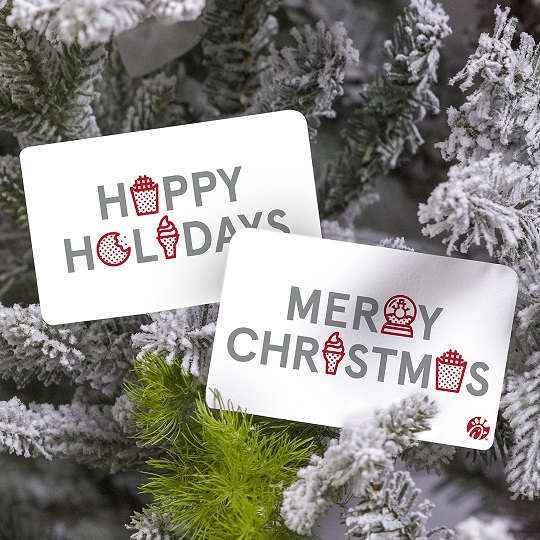 Trying to find a gift for someone who is always hard to shop for? If they are Chick-fil-A fans, you're in luck. Give them a night off from cooking with a Chick-fil-A gift card, available for a limited time in holiday-themed designs, while supplies last.
Availability: Chick-fil-A gift cards are available at restaurants nationwide. Check with your local restaurant to see which gift card options are available.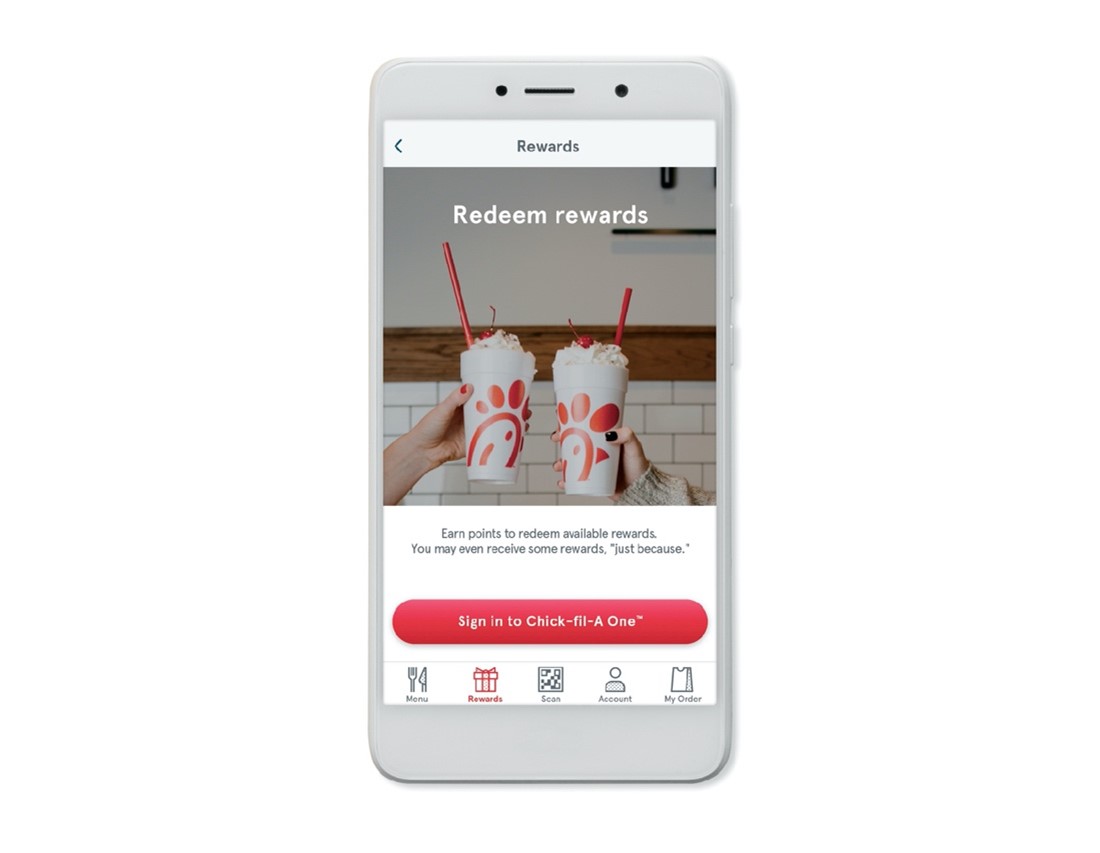 Share your Chick-fil-A One® Rewards with friends and family
During the season of gratitude (or any time of year), a gift doesn't always need to come wrapped in a package. A simple surprise can spark joy (especially at a meal or snack time).
As a thank you for brightening our spirits this year, we've opened the gifting benefit, usually only available to Chick-fil-A One® Red and Silver members, to all Chick-fil-A One members from now through the end of the year. You can send a reward to someone who has sparked hope in your life through the Chick-fil-A App. Simply open your app, select "Rewards," and then "My Rewards." Choose the available reward you would like to gift, select "gift to a friend," and then follow the prompts to create a link to share with the recipient.
PRO TIP: A Chocolate Chunk Cookie can be redeemed for just 150 points!
Availability: You can learn more about gifting rewards and Chick-fil-A One member benefits here.
From Us to You, Wishing You a Warm and Happy Holiday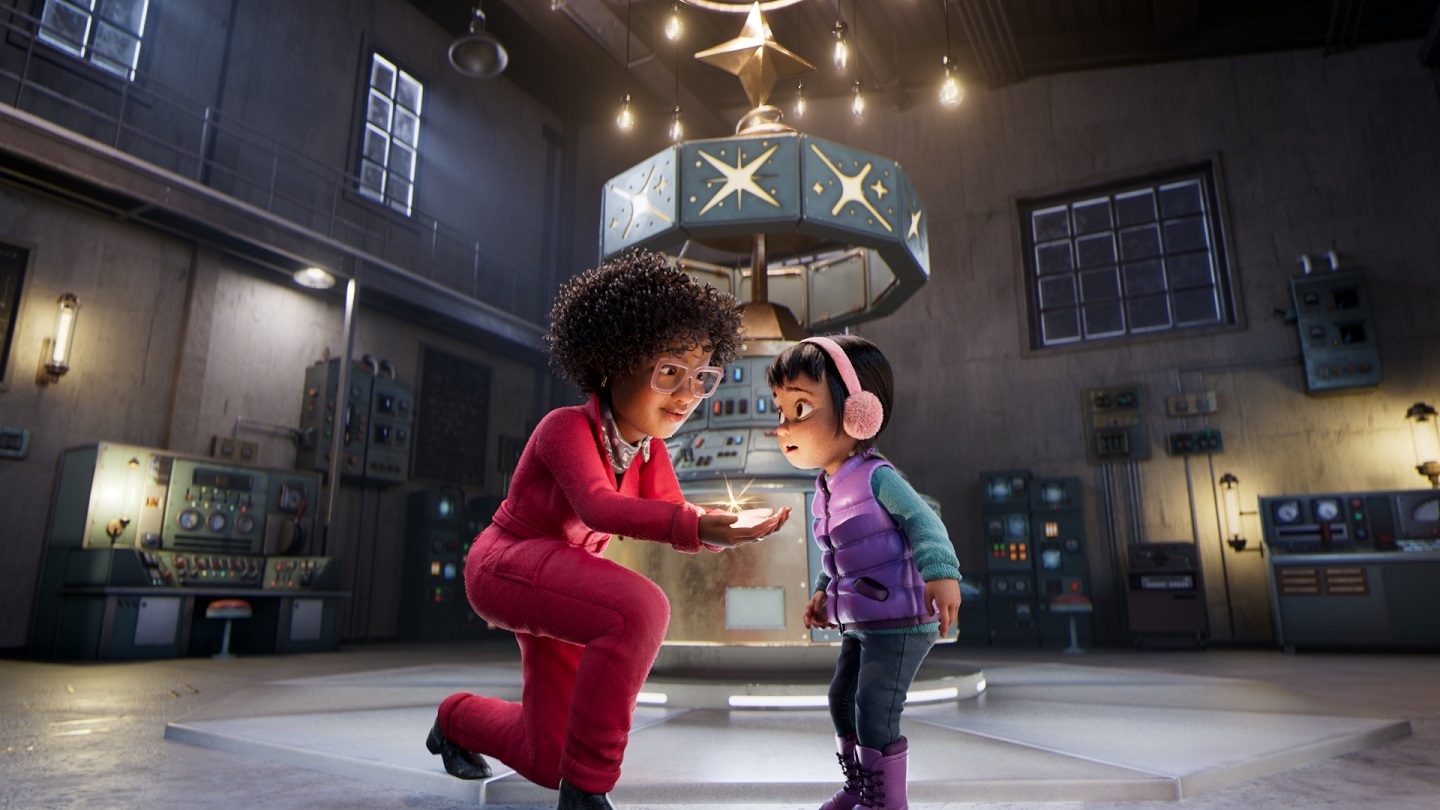 2020 has been a tough year for many, but it's also been a year that has inspired countless acts of kindness and generosity.
It's in this spirit that we've brought back our annual holiday tradition with a new animated short film to remind us we can all make a difference in the lives around us by being a source of encouragement to each other.
Visit Chick-fil-A.com/sparkhope to watch the film and share a virtual message with a loved one.