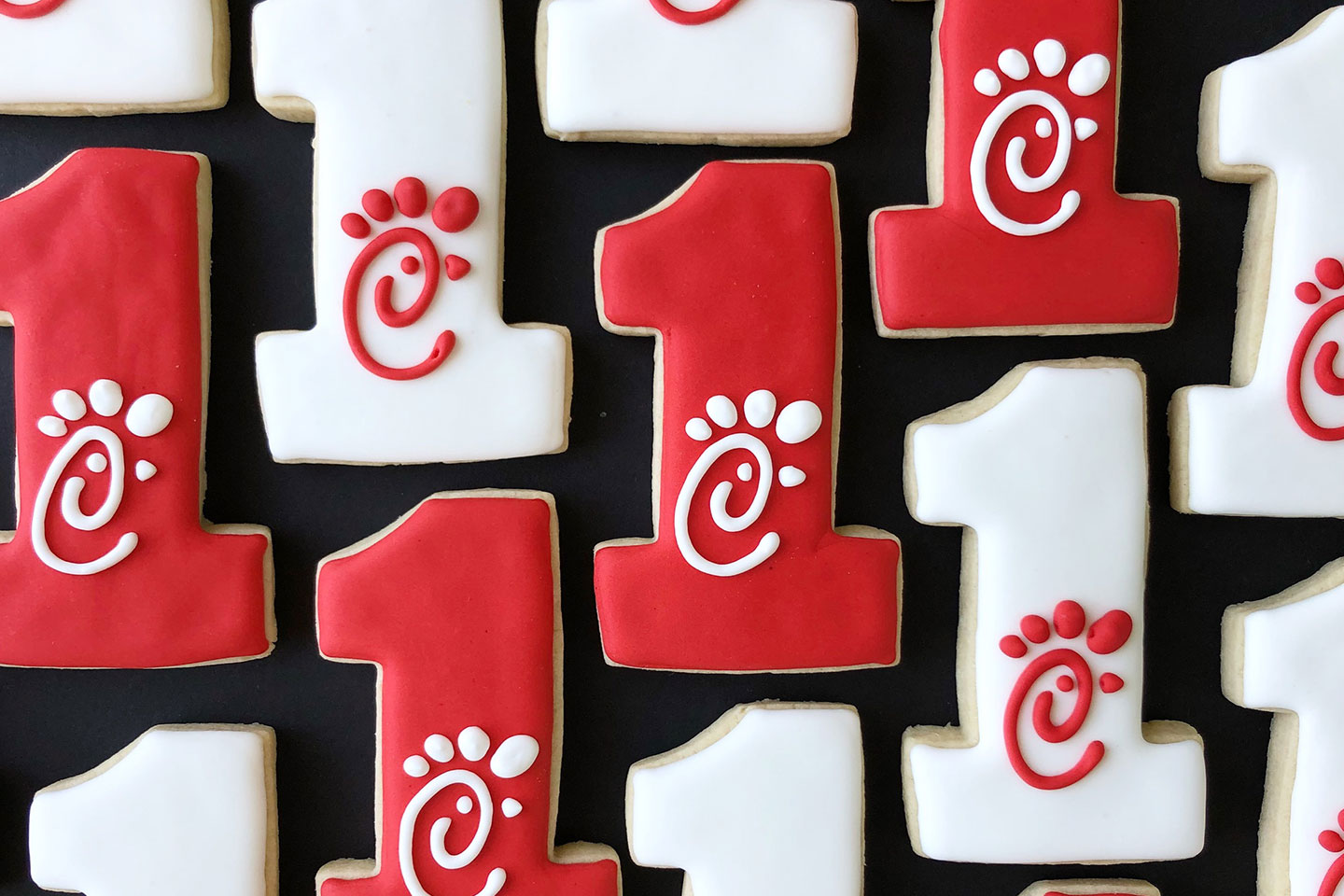 Check out a few of our favorite Chick-fil-A-inspired desserts
They say that imitation is the sincerest form of flattery…. But in this case, we think it's actually the sweetest.
We have some truly amazing guests out there -- from the First 100 fans who sleep outside our restaurants for Grand Openings, to the families who join us for Daddy Daughter Date Nights and everyone who dresses up for Cow Appreciation Day. We love it when you come by our restaurants to enjoy a meal on one of our special occasions – and we also love it when we get to be a part of your big days!
On Instagram, we've spotted fans who just want to Eat Mor Cake, using Chick-fil-A as the inspiration for sweetest part of parties and weddings: the dessert!
Here is a round-up of some of our favorite Cow-inspired cakes and cookies.