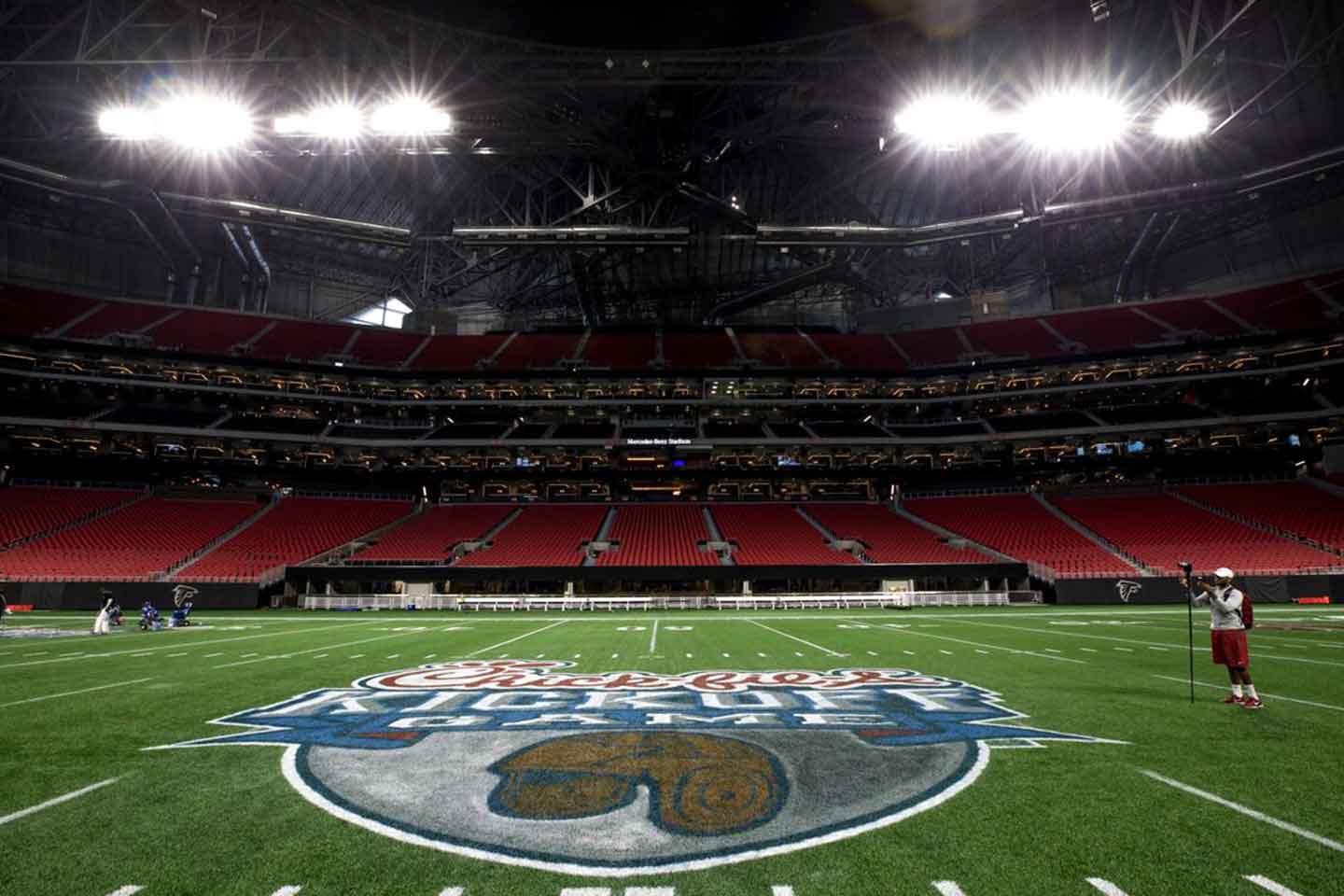 Washington faces Auburn in this year's college football opener
When the No. 6 Washington Huskies face the No. 9 Auburn Tigers to open the college football season on Sept. 1 in the Chick-fil-A Kickoff Game in Atlanta, it will be one of the most anticipated opening games of the season.
Did you know that both the state of Washington and city of Auburn are home to Chick-fil-A restaurants? Here are a few more fun facts from each location:
There are 11 Chick-fil-A restaurants in the state of Washington
All the potatoes used to make hash browns and Waffle Fries are sourced from the Columbia River Basin
All the apples used to supply Chick-fil-A restaurants on the West Coast are grown in Washington state
There are 81 Chick-fil-A restaurants in the state of Alabama
Two of those restaurants are on the Auburn campus
While the Huskies and Tigers will be battling on the field, our Chick-fil-A Team Members will be bringing our signature hospitality to football fans off the field. And the off-the-field stats are just as impressive:
More than 10,000 Chick-fil-A Chicken Sandwiches will be prepared and served at the game
350 Team Members will be serving those Chicken Sandwiches
70,000 cards to redeem a free sandwich will be given to fans at the game
5,000 plush cows will be "air mailed" to fans from the Mercedes-Benz Stadium roof during the annual Cow Drop
The 2018 Chick-fil-A Kickoff Game is set for Sept. 1 at Mercedes-Benz Stadium at 3:30 pm. Whether you're yelling "War Eagle!" or howling like a Dawg, tune into the game on ABC.