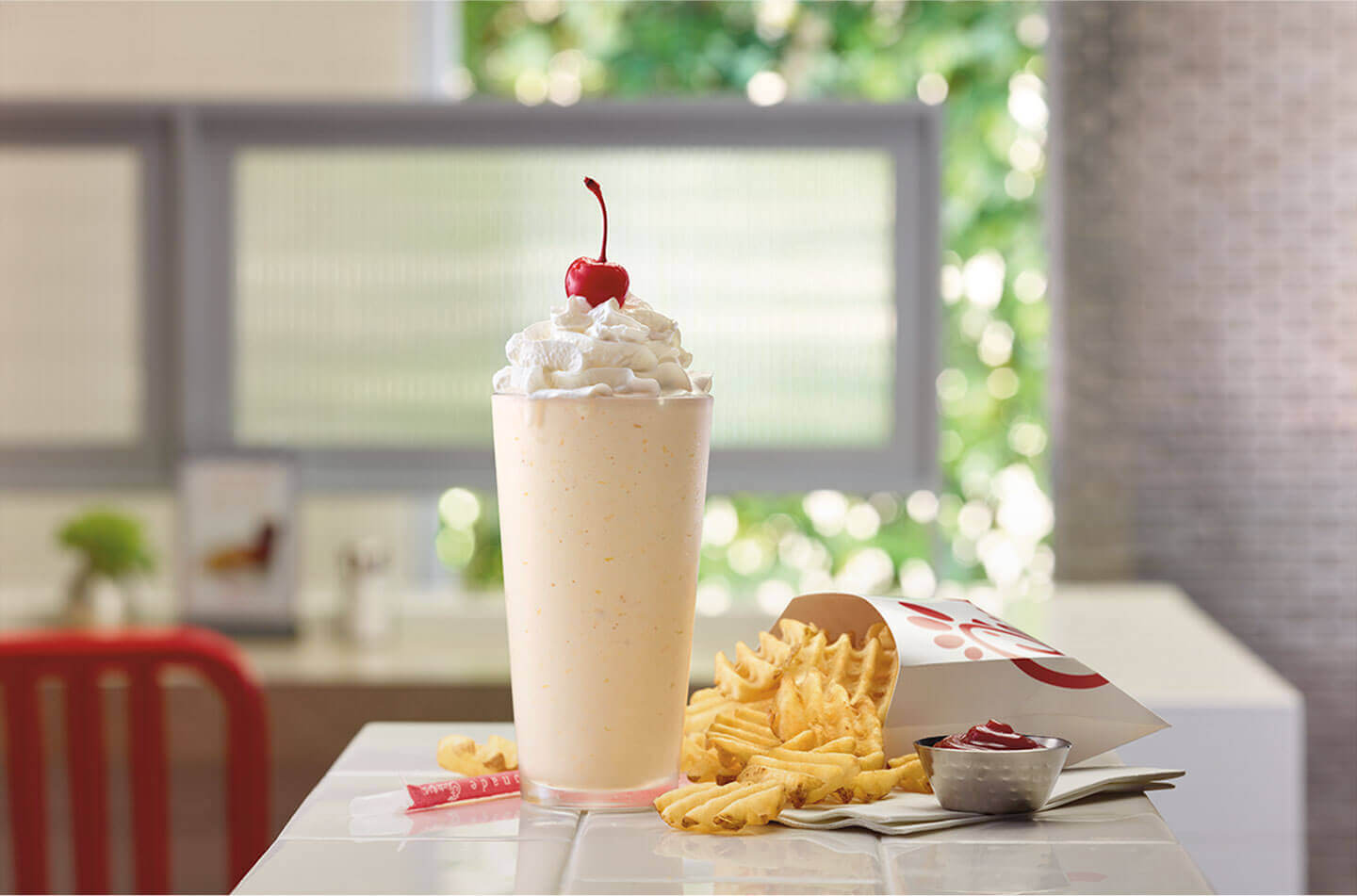 We think so too, Francisco Lindor
Just two weeks ago, we heard
that No. 1 NBA draft pick Markelle Fultz's pre-game ritual is a "crispy chicken sandwich for breakfast."
Then,
Oakland Raiders quarterback Derek Carr
said he was going to spend some of his $125 million contract on… Chick-fil-A.
So where did Cleveland Indians shortstop Francisco Lindor
tell ESPN he'd go on a "dream dinner date?"
Chick-fil-A -- with retired Yankees player Derek Jeter. Lindor started his baseball career a year after Jeter retired, so the two have never met. Lindor
told ESPN's Senior Writer Eddie Matz:
"I'd probably take him to Chick-fil-A, somewhere we could just chill and talk. I love Chick-fil-A. The milkshakes are unreal."
We also think our milkshakes are a homerun. (See what we did there?) So, for the Major League fans and regular folks alike, we wanted to share three more ways to enjoy our shakes:
1. Make a Chick-fil-A Milkshake pie

Got some free time during the off-season? You can use our shakes to make your own pie at home.
This recipe is simple
and will impress everyone on your team.
2. Try This Cookie Hack
This
recipe is even easier
: Chick-fil-A Milkshake + a Chick-fil-A
Chocolate Chunk Cookie
. Crumble, stir, enjoy. You're welcome.

3. We've Got Seasonal Flavors!
Summertime is for baseball… and Chick-fil-A's Peach Milkshake. In addition to our classics –
Cookies & Cream, Chocolate, Strawberry and Vanilla
– we also offer seasonal favorites throughout the year. Swing by after a game for a Peach Milkshake and check out our Peppermint flavor during the holidays.