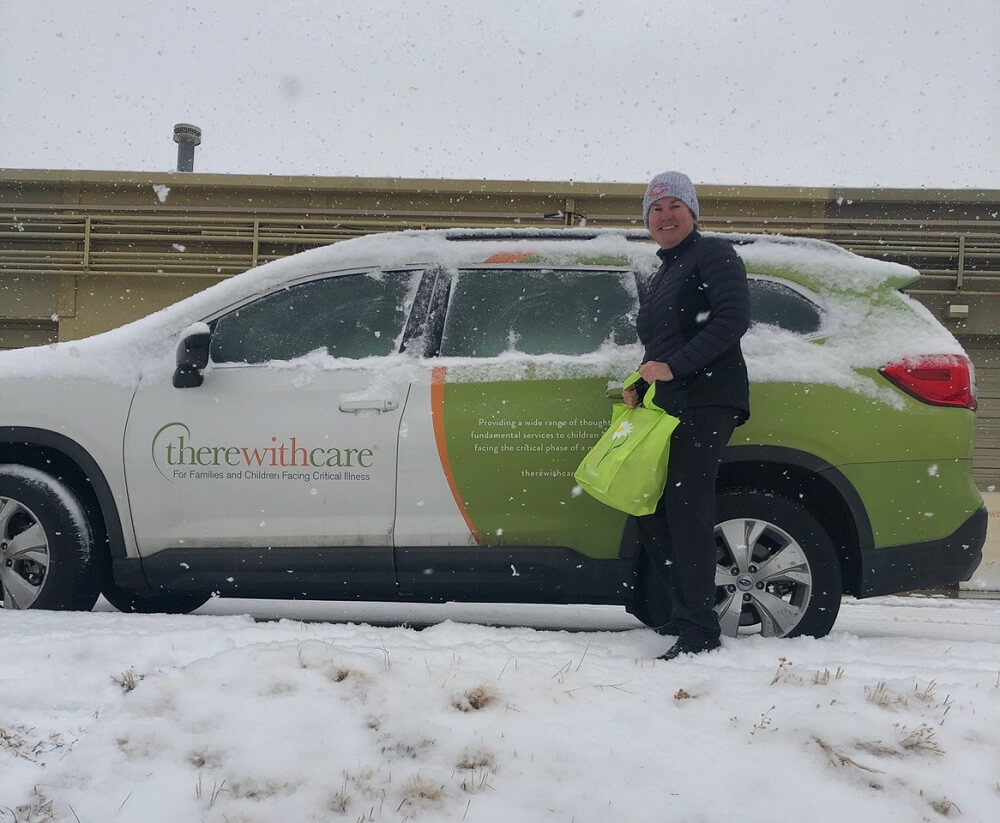 There With Care, a past True Inspiration Awards recipient, planned to use the grant for basic program support. Then came COVID-19.
Since 2005, There With Care® has supported families and children experiencing medical crises, but not by providing healthcare. Instead, the Boulder, Colorado-based nonprofit assumes the daily chores — grocery shopping, carpools, laundry and the like — of impacted family members so they can focus on each other.

Until this year, those daily responsibilities required little more than time and goodwill from volunteers. But when COVID-19 arrived, the once-routine tasks became anything but simple, putting There With Care's entire service model in jeopardy.

Hanging in the balance were the 155 families the organization served each day, most of them with critically ill children. After all, the pandemic didn't postpone underlying medical issues and necessary treatments like chemotherapy, birth complications and bone marrow transplants.

As the demand for services increased, most of the volunteers — who comprise the bulk of There With Care's service providers — were sheltering in place.

"Everything came to a quick halt," said Executive Director Paula DuPré Pesmen. "But closing down wasn't an option."

A weekly scavenger hunt

As families sought safety inside their homes, Pesmen dug in. Her staff assumed volunteer duties, working around the clock. The growing problem was a matter of logistics. The items There With Care most often delivered to families — easy-to-prepare meals and cleaning supplies — were suddenly the most in demand.

"The first time I ordered food online, out of the whole order, one can of soup arrived," said Pesmen. "It became a scavenger hunt every week." Meanwhile, family referrals were rising, as unemployment numbers increased and other support services remained unavailable.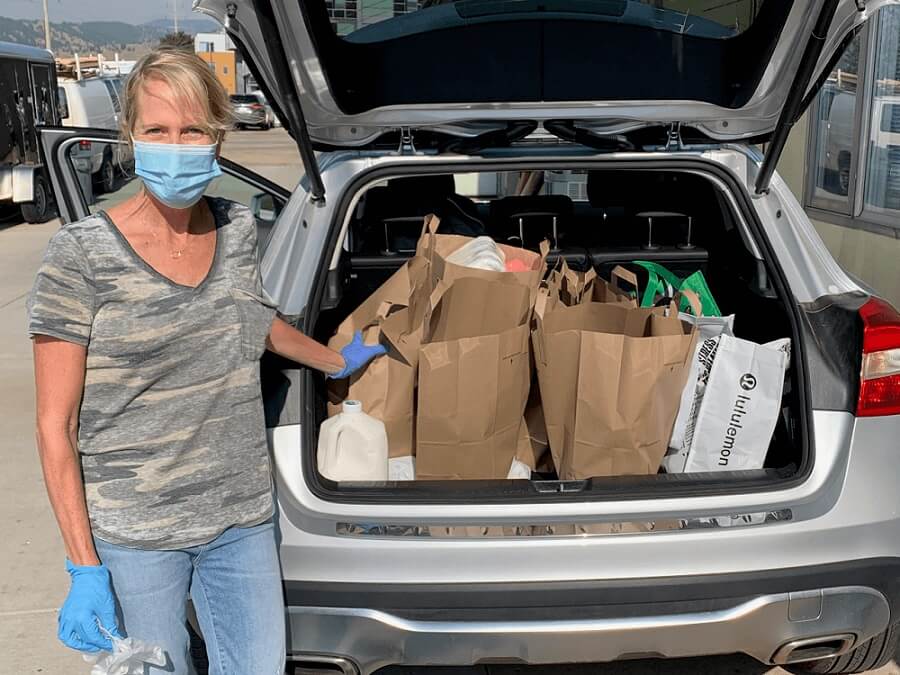 Thankfully, volunteers emerged from lockdown and rallied. Since they couldn't enter hospital buildings, they dropped off curbside deliveries in 30-minute intervals. Community-driven online fundraisers popped up. Staffers offered emotional support to parents through video calls.

Silver linings

Despite the stress and uncertainty, There With Care never missed a referral throughout the spring and summer, continuing to serve 155 families each day.

The nonprofit also leaned on help from another source. In December 2019, Chick-fil-A surprised staffers with a check presentation for $30,000. The donation was part of the True Inspiration Awards™ program. Each year, the restaurant company gives more than a million dollars in grants to organizations helping in the areas of education, hunger or homelessness. The awards carry on Chick-fil-A Founder S. Truett Cathy's legacy of generosity, community service and finding new ways to solve community problems. In 2020, Chick-fil-A changed the focus of the awards to support organizations that are Black-led or primarily serve communities of color.
"It was an insanely crazy surprise," said Pesmen, who was moved to tears. She originally applied for the grant with the anticipation that any award money would go toward growing individual programs. The pandemic changed those plans in a hurry.

"The timing was amazing. We needed those resources to purchase supplies. That grant was such a lifesaver," she said.

If there was a silver lining to this challenging year for Pesmen, it was the reassurance that There With Care serves a purpose nearly all Americans can relate to.

"We're basic day-to-day support for families in medical crisis, and I think now more than ever people can understand why that's helpful," she said. "To be allowed to focus on your family makes a huge difference."

Learn more about the Chick-fil-A True Inspiration Awards program.