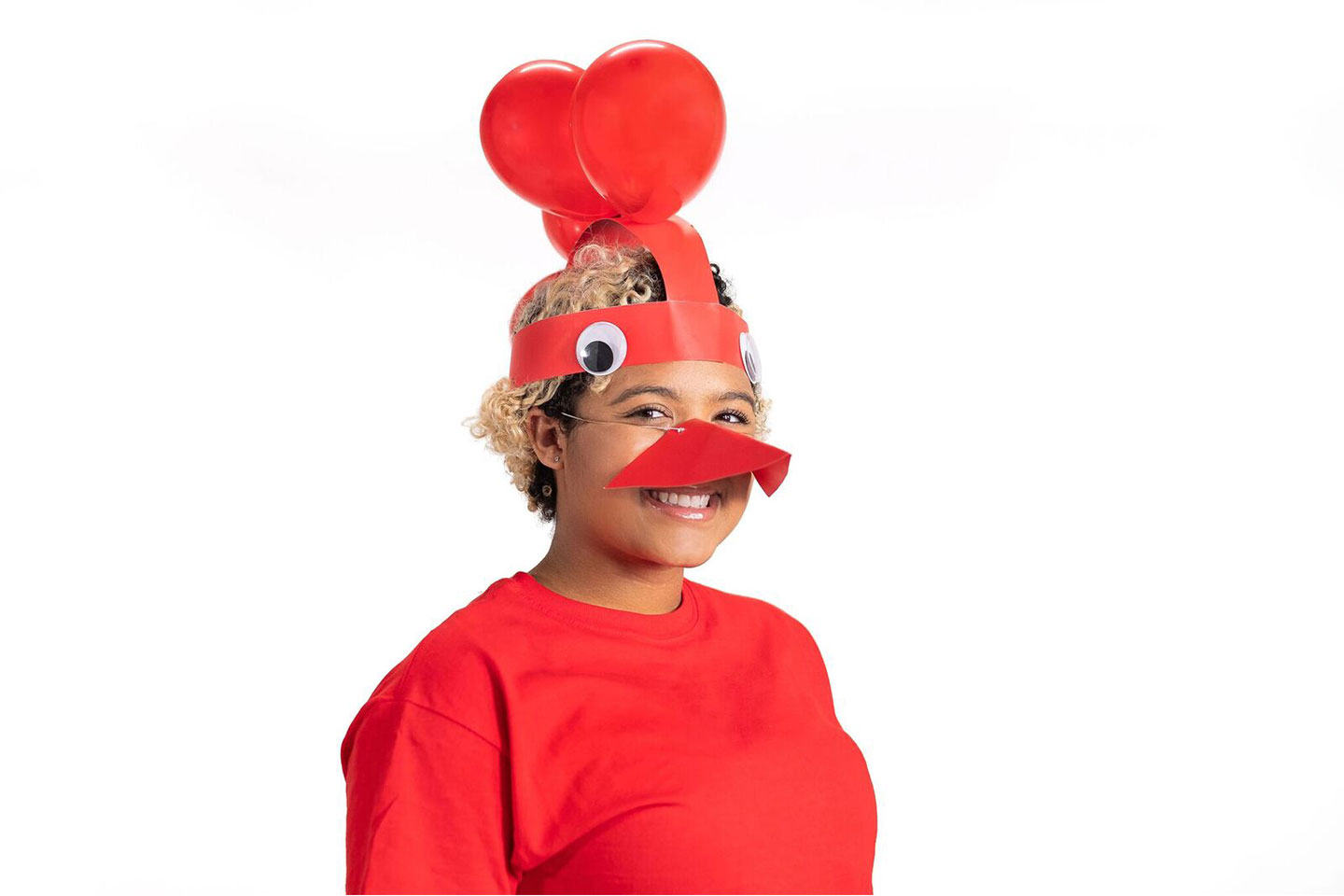 A scarily simple Halloween costume for our most devoted Chick-fil-A fans
Do you enjoy dressing up in spots for Cow Appreciation Day each summer? Then you'll love dressing up like the Chick-fil-A logo for Halloween this year! Forget the tricks, in less than 20 minutes, you can easily make a fun, creative costume that's sure to be the hit of any Halloween party.
Supplies:
Red construction paper
Glue
Elastic string
Scissors
Four small red balloons
Craft wiggle eyes
Red t-shirt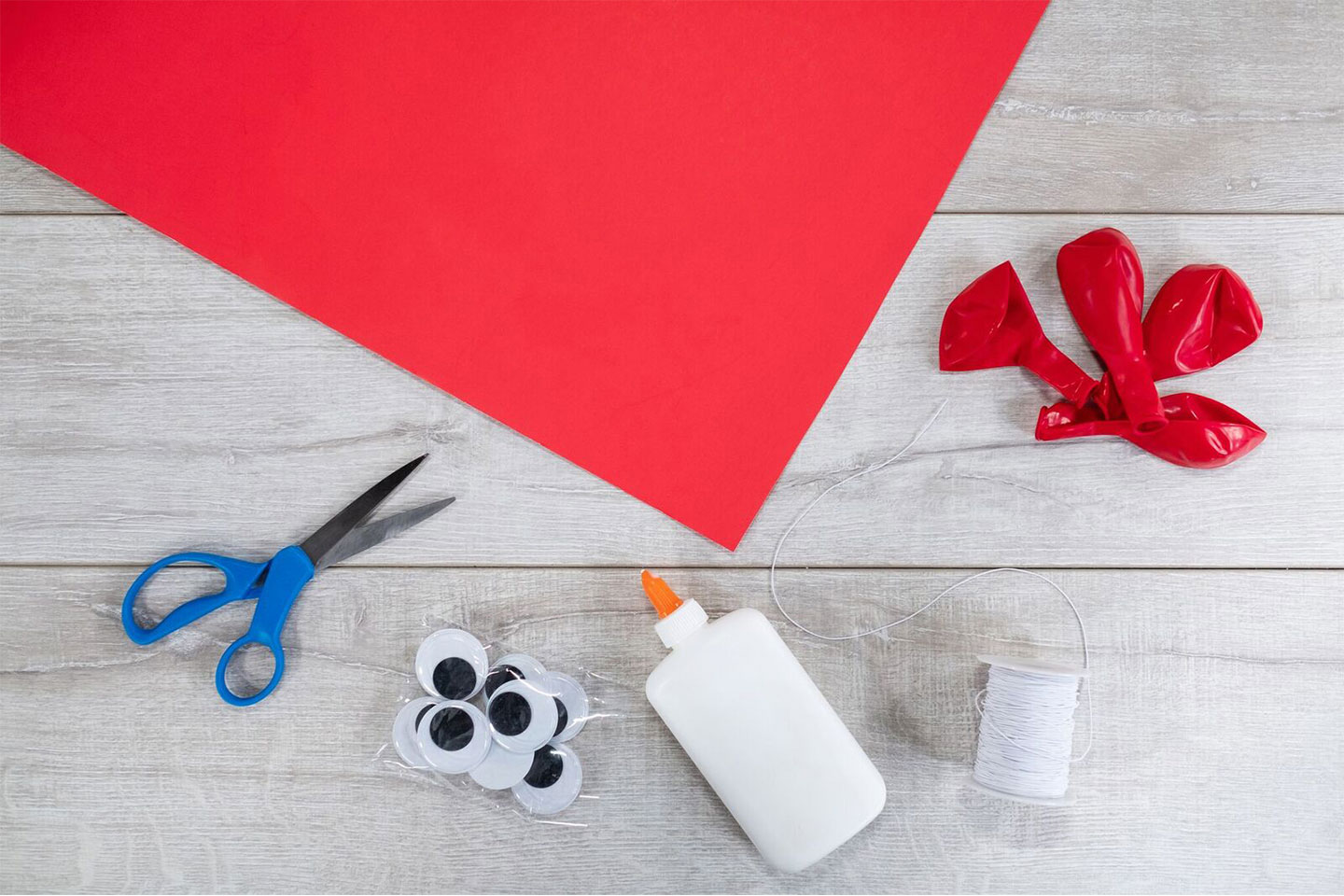 Directions:
Cut a triangle out of red construction paper.
Fold triangle to look like a beak.




Measure elastic string to comfortably fit circumference of head.
Draw two dots on either side of the fold. Poke two holes in beak and attach string by tying it into two small knots.




Cut one strip of red construction paper and measure to comfortably fit circumference of head.




Glue ends of paper together to create headband.
Add second paper strip down the middle of headband and glue in place.
Blow up 4 balloons in 4 different sizes.
Using glue, attach balloons with largest balloon in the front and smallest balloon in the back.




Attach craft wiggle eyes to the headband.




Wear headband and beak with red t-shirt.
This costume is even better when worn alongside our Chick-fil-A Sauce and Chick-fil-A Lemonade costumes to form a tasty trio of treats. If you give these costumes a try, share your handiwork with us on social media, tagging @chickfila on Instagram or Twitter.