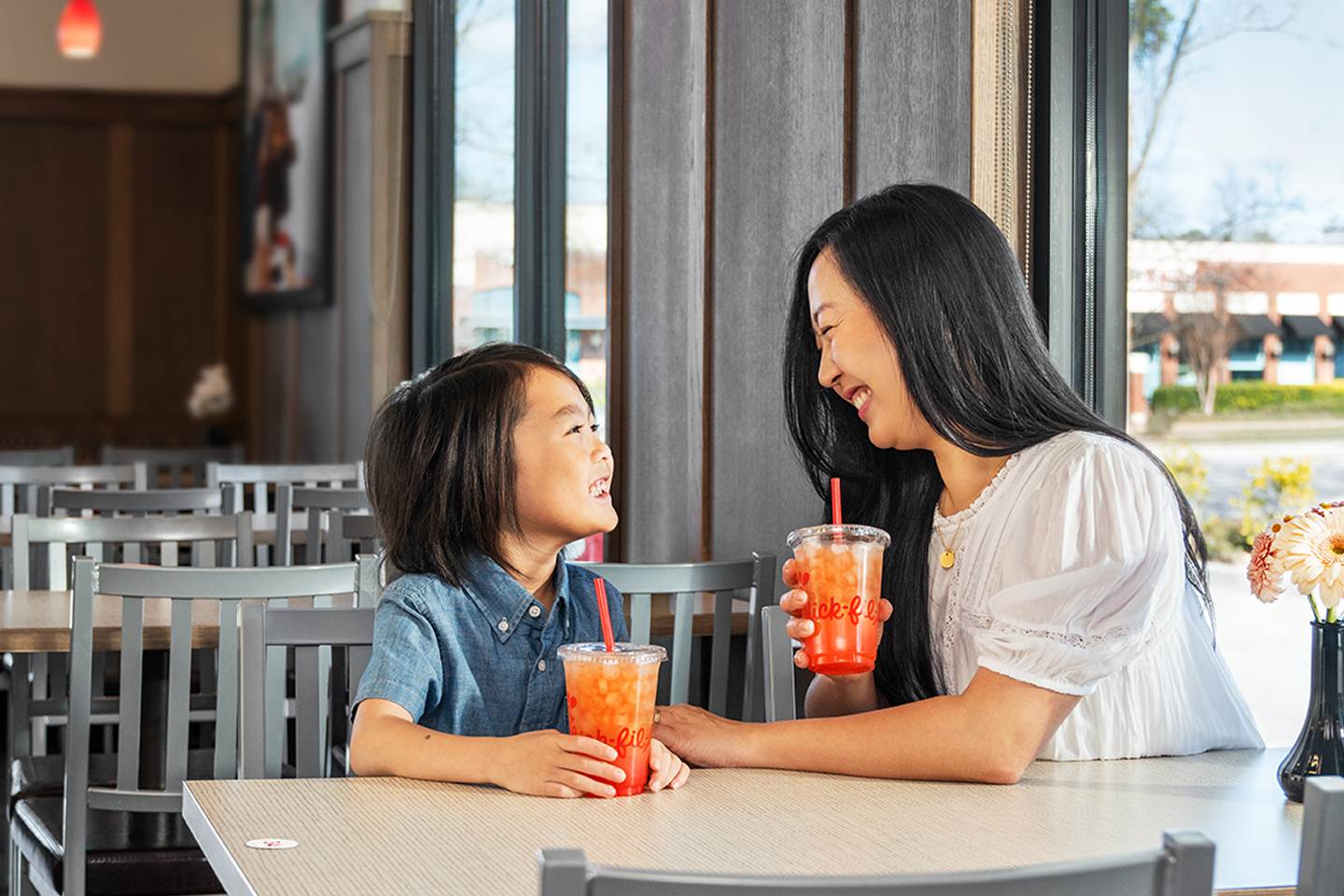 Savor the spring with these family activities
Finally… spring is here! It's time to get outside and feel the warm sun on your face. Below are some fun ways to savor this happy season and squeeze the most out of spring.

Chick-fil-A's new Watermelon Mint drinks are the most delicious companions for these springtime activities you can enjoy as a family.

1. Afternoon ice pops
Take full advantage of warmer days by enjoying a refreshingly cool dessert: a batch of homemade Frosted Watermelon Mint Lemonade Ice Pops.
The step-by-step instructions are simple: begin by picking up Frosted Watermelon Mint Lemonade beverages at your nearest Chick-fil-A® restaurant, then pour them into an ice cube tray.

Stick sturdy straw halves or toothpicks into the center of each cube and freeze for at least four hours. Voila, your ice pops are ready to enjoy!

2. Park picnic baskets
What better way to breathe in the fresh air than at a family picnic in your local park?
Pack up a large quilt, your favorite outdoor game and easy snacks (or let your local Chick-fil-A restaurant do the heavy lifting and provide the refreshments. Our vote is a Chick-fil-A® Nugget Tray with Watermelon Mint Sunjoy® beverage).
3. Colorful family art

Warmer weather means outdoor arts and crafts are a must. Whether you attempt a nature collage (think petals, leaves and grass glued to a canvas) or embrace the messy with a splatter paint day in the yard, try to make time for an outdoor artistic outlet together.
The more creative the project, the more fun and memorable it will be. Check out some of these spring activities.
4. Outdoor scavenger hunt

An outdoor scavenger hunt is the perfect way to explore your neighborhood and learn about nature. Make your own theme or check out simple, preprepared ideas online, like this downloadable one!

The best part? Picking out a prize! We recommend having a Watermelon Mint Sunjoy beverage waiting for the winner.
5. Spring-themed slushies
It doesn't get much simpler than a homemade slushie. All you need is a Watermelon Mint Lemonade, a blender, half of a seedless watermelon and a lime. After the ingredients are blended and poured into a pan or tray, freeze for two hours. Once you pull the tray out of the freezer, scoop your fluffy and icy slushy into a cup and enjoy the perfect warm weather treat!
For best results, serve immediately. Garnish with fresh mint for a special touch.