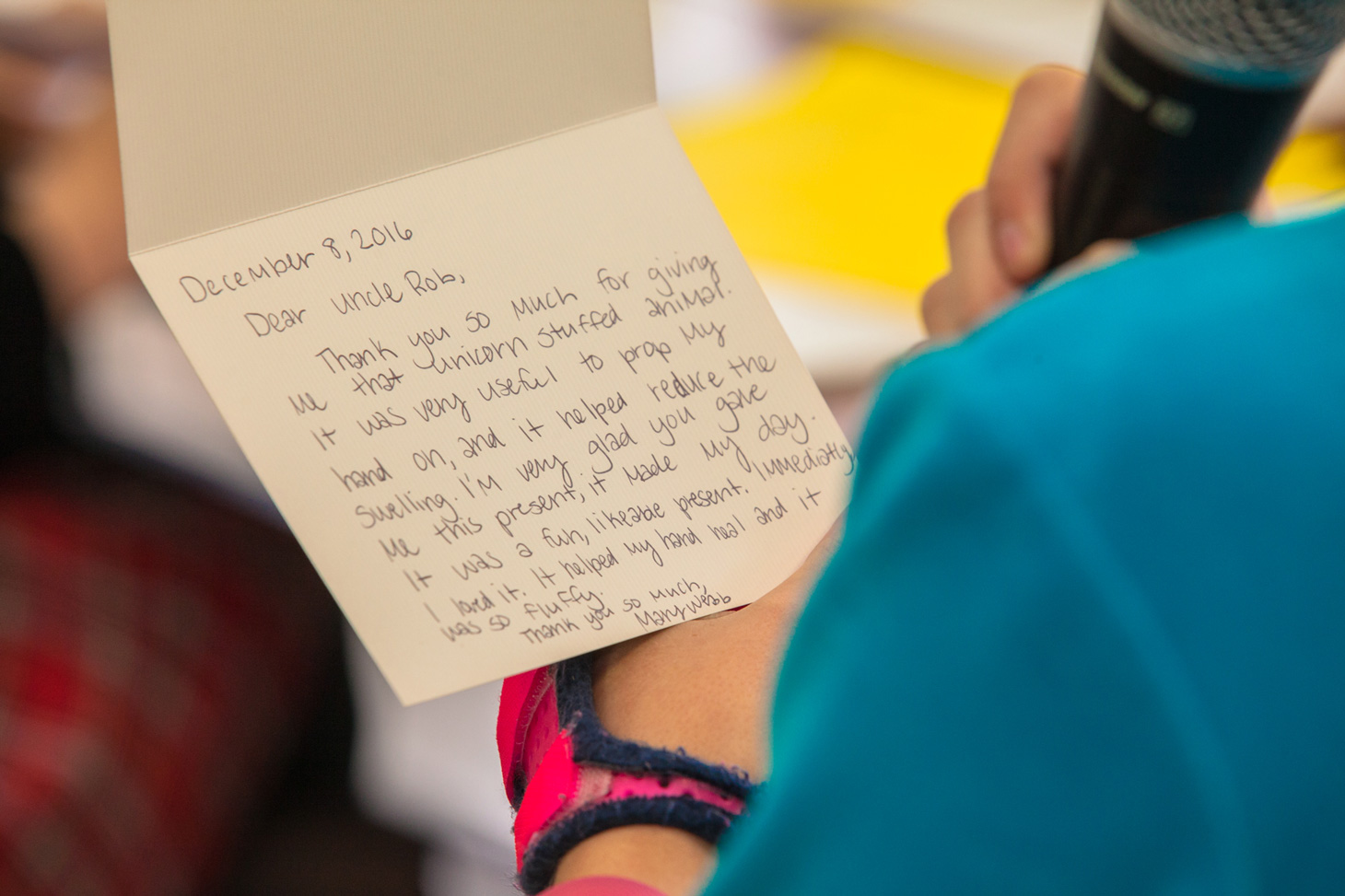 Experts weigh in on the best ways to say thanks
"Mind your manners." It's something we've all heard before, but for Debra Lassiter and April McLean, it's more than just a saying. It's a way of life, and a skill they've spent years mastering.
Lassiter and McLean are the Athens, Ga.-based co-founders of the
Etiquette and Leadership Institute
, a comprehensive training program that teaches everyone from school-aged children to business executives the importance of finely tuned etiquette.
"Thank you notes create valuable paper trails that tell the history of who we are, our culture and our significant life events," McLean said.
They are personal treasures that we save over time, serving as reminders of people who have been part of our lives. That's why Lassiter still keeps a thank you note from a former student in her purse years after she received it.
"Some days when I need to be reminded of why I do what I do, I pull that note out of my purse and read it," Lassiter said. "It makes me laugh because it is absolutely adorable, and it reinforces that what I do for my students is appreciated, even if they don't always tell me."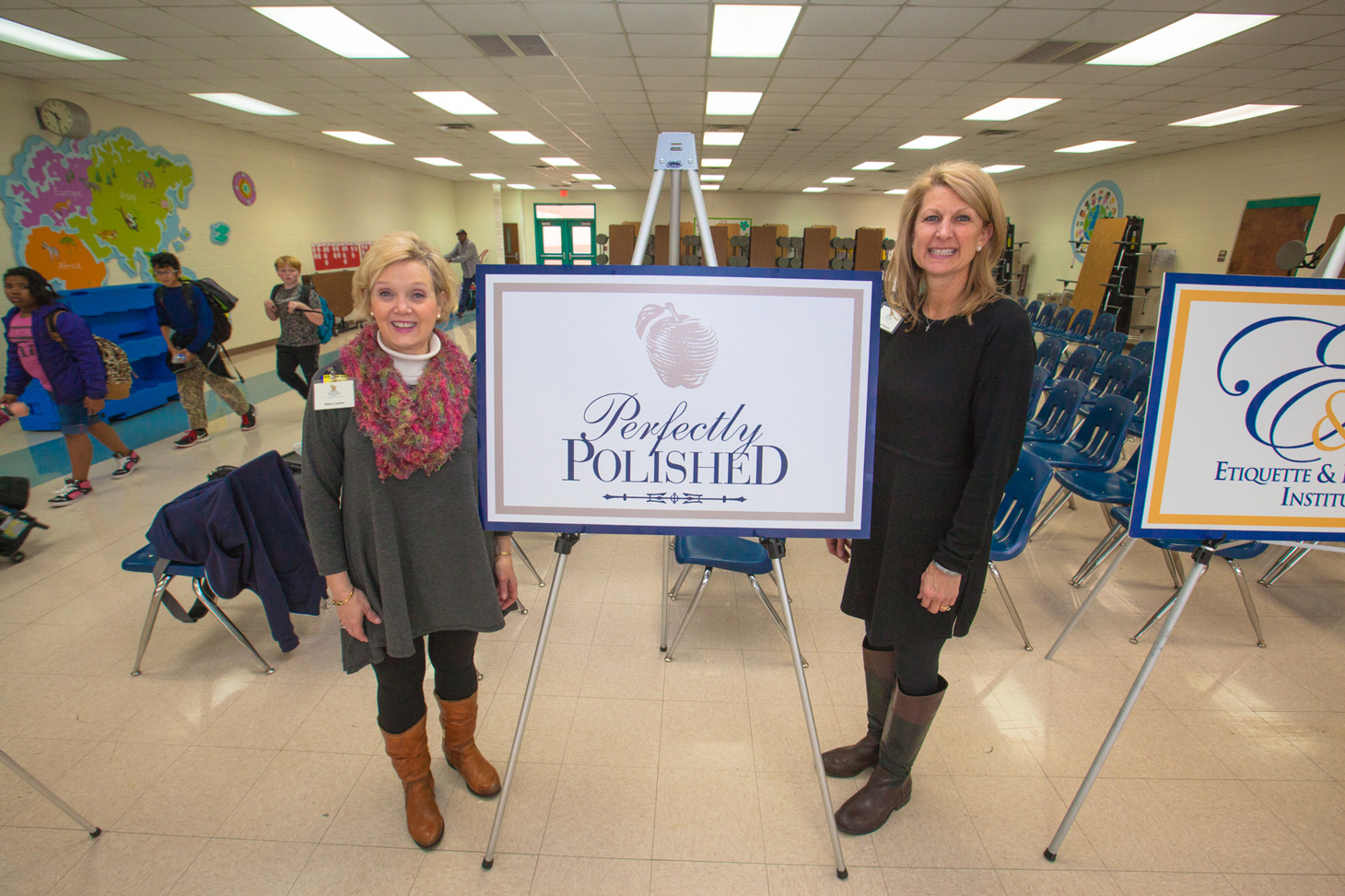 When it comes to thank you notes, Lassiter and McLean offer five key tips for sending thanks.

1. Send the thank you note immediately, and make sure it comes from the heart.
Lassiter and McLean recognize that writing a thank you note can seem like a daunting task, but they argue that it's important not to hesitate.
"Sometimes it can seem overwhelming to actually sit down and write," McLean says. "It is one of those characteristics that can be learned, and you can get really good at it."
2. Detail is key.
Whether you're thanking someone for a gift, a meeting or an act of kindness, this core principle is the same. Be specific about how you value that person's generosity, and you'll ultimately demonstrate that you value the person.
"People like to be acknowledged and to feel important."
"It's important that you bring the gift to life," Lassiter says. "By explaining what the gift means to you, you've shown your appreciation in a very real way."
3. Keep it short and sweet.
Not every thank you note needs to be a novel – three or four sentences are sufficient to express your appreciation.
"Our students often ask how many sentences they should write," Lassiter says. "We encourage them to keep the notes short, especially because they get intimidated by writing the old-fashioned way. Be specific in your writing, and you don't need to write a long letter."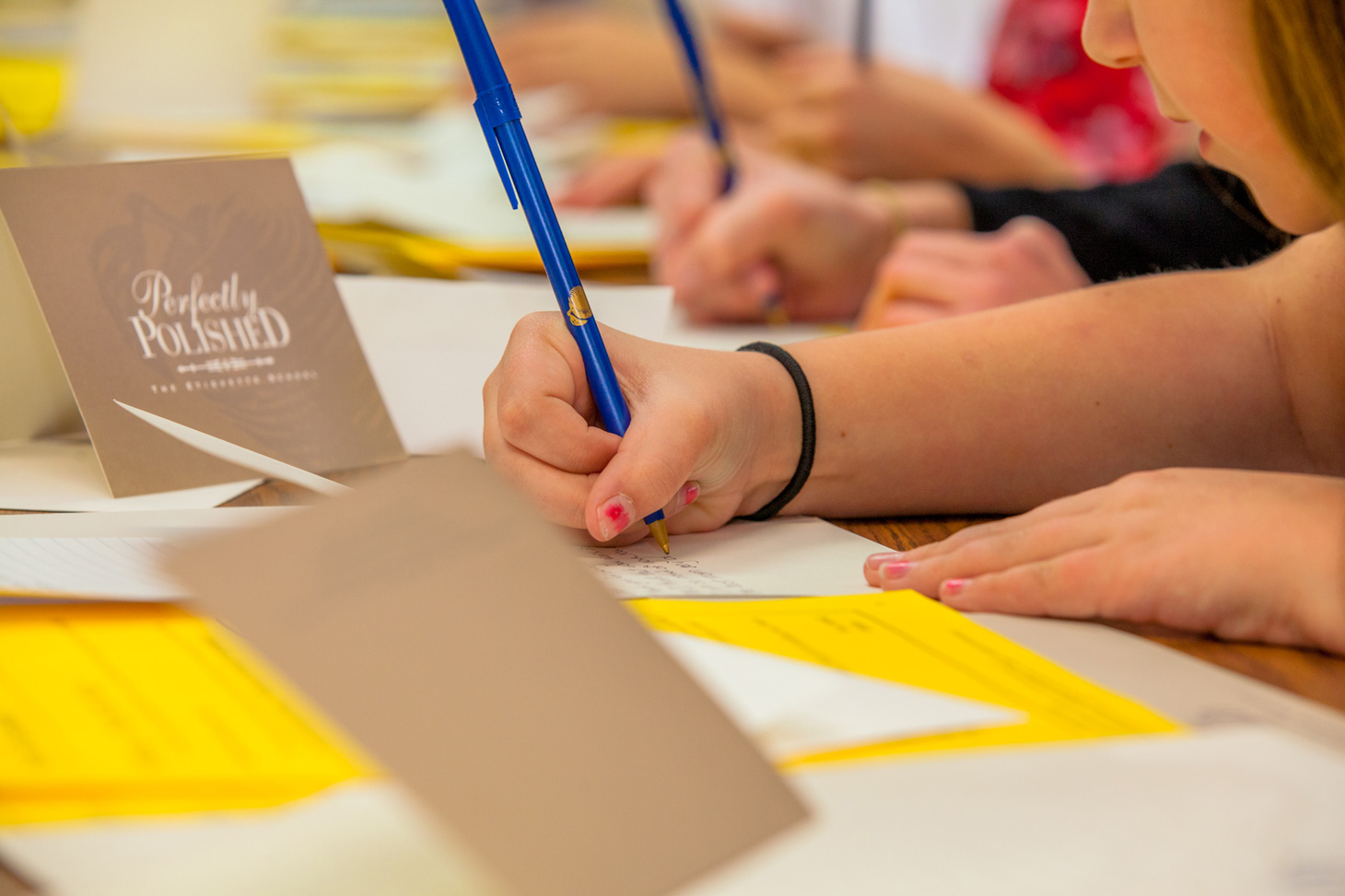 4. Make it a habit.
During their travels together, Lassiter and McLean make it a habit to carry blank note cards with them wherever they go. Whether they're thanking their hotel housekeeper or following up with someone they've met in a meeting, they both express their appreciation with personalized notes.
"When we pack our suitcases, we pack our notecards," Lassiter says.
5. Go the extra mile, but don't feel obligated.
Lassiter and McLean agree that, often, a simple note is sufficient for expressing gratitude; however, they also add that accompanying a thank you note with a small gift is a great way to show appreciation for a particularly special present or favor.
"The gift can be small, and it doesn't have to be expensive," McLean says. "But it is a nice added surprise."
Beyond the wealth of sage advice, Lassiter and McLean maintain that the best practice for saying thank you is doing just that.
"We talk a lot about thank you notes with our students—what to write, which side of the paper to use and putting the note in an envelope," Lassiter says. "But in the end, the most important thing is that you just write it."