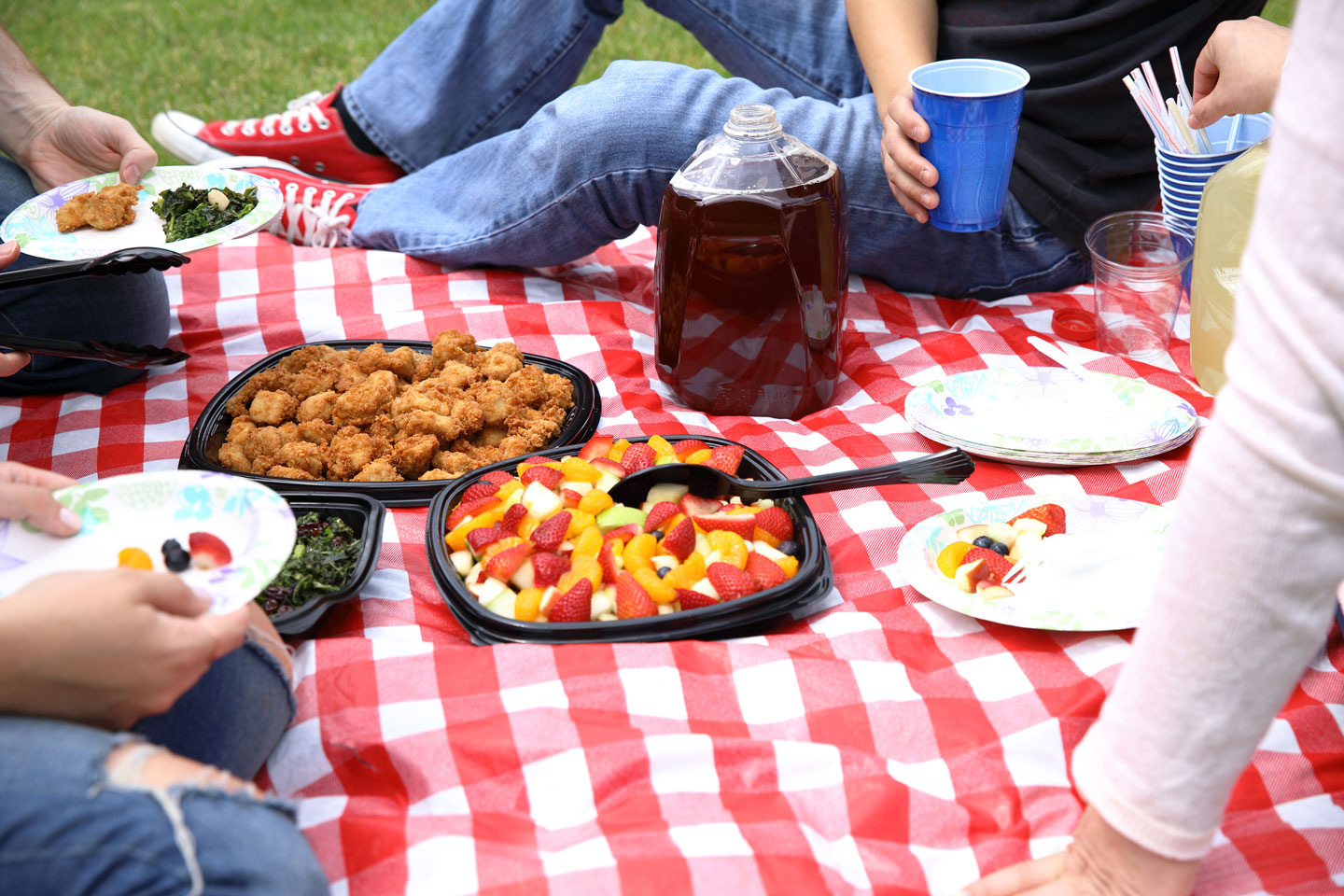 Your guide to exploring the outdoors with a perfect picnic
It's the best time of year to dine al fresco. To plan the perfect picnic outdoors, you need two things: great food and a great backdrop.

The food is the easy part. Chick-fil-A offers catering trays and drinks for an outdoor soirée of any size.

Now the next question: Where to throw down your picnic blanket? Here are a few suggestions to take your outdoor dining to the next level.

Urban Jungle
Live in a big city? Find a patch of green for a little respite from the skyscrapers and screeching cars. Famous spaces like Central Park in New York City offer beautiful, unique spots like Belvedere Castle. Another popular picnic area in the Big Apple: Brooklyn Bridge Park where you can take spin on the carousel between bites. Follow the park on Twitter to plan your trip around its most interesting activities. Live near another urban area? Check out the local parks and recreation website there. Picnic at a park you haven't visited yet, or even try out a new one each week.

Best of Bend
There's a hidden award-winning gem in Bend, Ore., about two hours east of Eugene. Nibble on your meal as you watch rafters brave the rapids at Whitewater Park or take dip in the water yourself at nearby McKay Park. Both locations are part of Bend Parks & Recreation District's Riverside Corridor, which has been awarded "Facility or Best Park Design" award by the National Parks & Recreation Association.

Hide and Seek
Eat at an area that offers geocaching and burn off your lunch looking for hidden treasures. Geocaching is basically a scavenger hunt where other treasure hunters have placed little waterproof boxes with trinkets in various locations. Geocachers use phone or GPS apps to spot the caches and then follow the app trail to the exact cache location. It's a growing hobby: there are 2 million geocaches worldwide. Each cache is different and some are harder to find than others. Once you find one, you can sign the little logbook and check out the knick-knack inside, then move on to the next cache.
Natural Splendor
Looking for a more traditional outdoor experience? Visit the National Park Service website to find a national park near you. The National Park System has 84 million acres of land with parks in every state. The most popular is the Great Smoky Mountains National Park followed by the Grand Canyon. Each park on the "Most Visited" List is spectacular and would be picnic perfection. Even better: many national parks participate in fee-free days. Check out the park closest to you to see when you can get free admission. If you have kids, the Junior Ranger program gives them a chance to learn about national parks and conservation. Currently, the "Every Kid in a Park" program gives fourth graders vouchers to visit National Parks for free with their families.

Dinner and a Show
One of the reasons the Great Smoky Mountains National Park is in such high demand: the Synchronous Fireflies. Every summer, a species of firefly that lives in the park synchronizes its flash patterns. That means thousands of twinkling bugs all light up and go dark in unison, like the most spectacular display of Christmas lights imaginable. It's a phenomenon only a few species in the entire world display. The show happens for about a week, and it's a tough ticket: there were only 1,800 parking passes this year and more than 18,000 people entered the lottery hoping to get one. Be prepared to eat late and, if you can get in, it will be the picnic of a lifetime.

Want more picnic inspiration? Check out Travel & Leisure's slideshow of their top picnic spots.