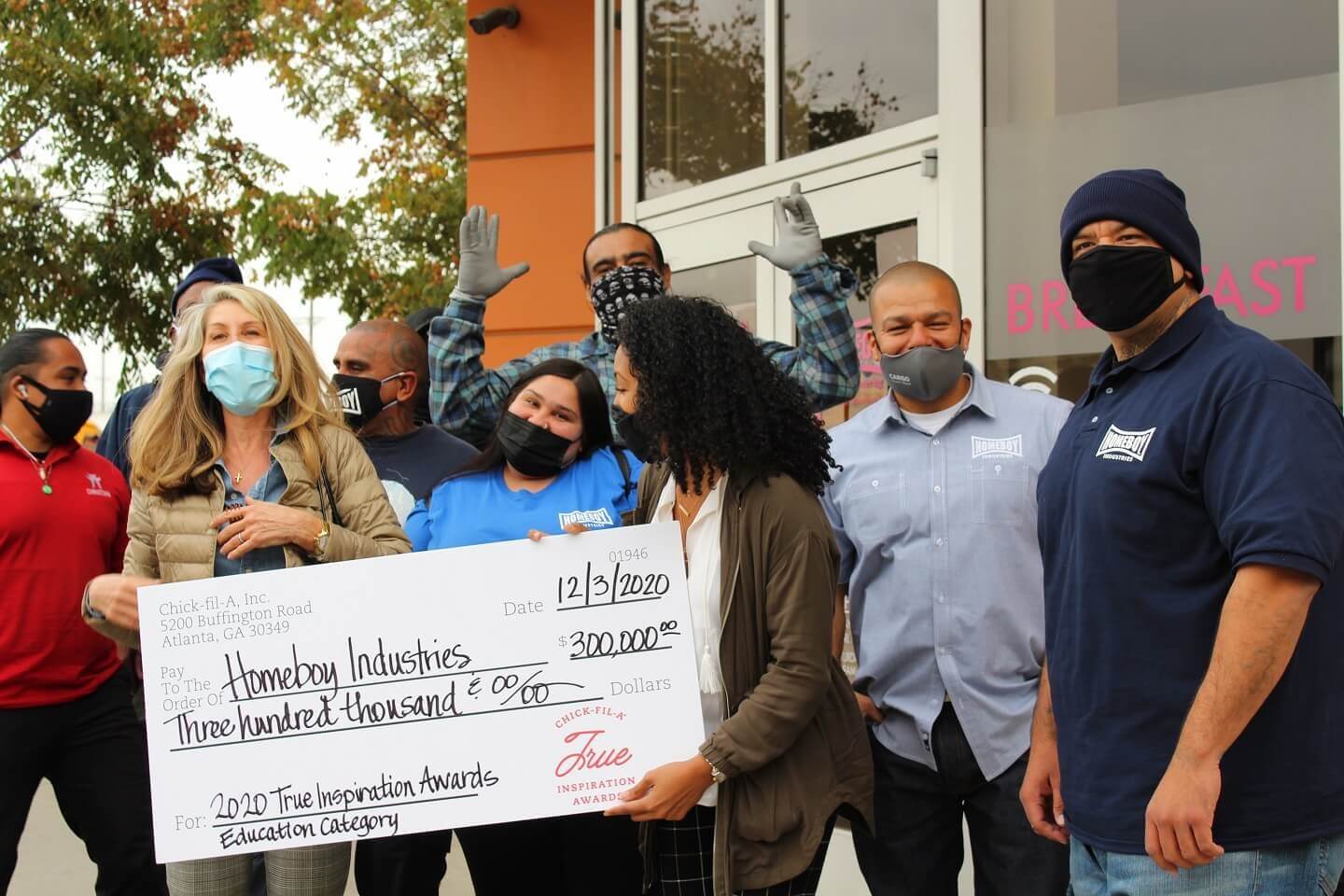 Take a closer look at how local Chick-fil-A Operators and Team Members support their local communities
Between customer visits, many local Operators and Team Members find meaningful ways to give back — inside and outside the restaurant. Through programs like Chick-fil-A Shared Table™ and Chick-fil-A True Inspiration Awards™, restaurant teams are helping to bridge the gap for populations in need within their individual communities.
Today, more than 1,200 Chick-fil-A restaurants, in both the U.S. and Canada, participate in the Shared Table program by partnering with local agencies such as shelters, soup kitchens and other charities to donate surplus food.
Here are some of our favorite stories of Chick-fil-A restaurants supporting their local communities.
Visit our Giving Back page to learn more about Chick-fil-A's efforts within local communities.