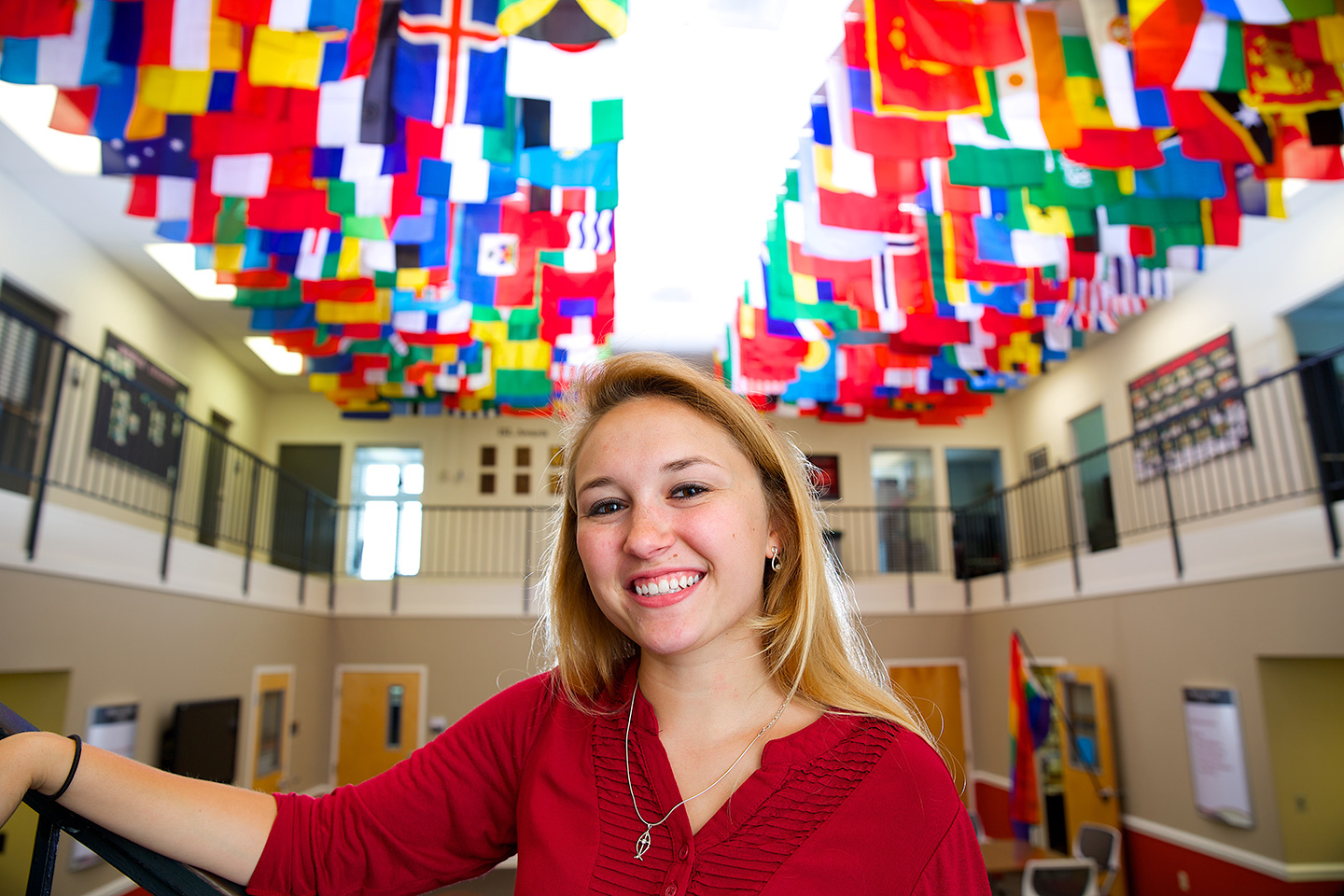 As a young ambassador for the United Nations, Monika Ammerman is taking on some of the world's hardest problems
Monika Ammerman has always wanted to make the world a better place. As a teen, she participated in her high school's Model U.N. program and organized field days for underprivileged teens and formal proms for kids with special-needs through the Chick-fil-A Leader Academy. At the University of Georgia, she joined an orientation team that welcomes students from all over the world and helps them navigate a vast social and academic network.
Now, as one of only two American students chosen to take part in a unique United Nations program, Ammerman will help achieve an ambitious U.N. agenda: to eradicate poverty by 2030.
"This opened up the door to an amazing opportunity to pursue my dream to make a difference, and to do it on an even bigger platform," Ammerman said.
Last September, the U.N.'s 193 member countries adopted a set of 17 sustainable-development goals that address a range of social and environmental needs, from health and deforestation to clean energy and education. Young leaders from 40 organizations around the world, including Amnesty International and the Red Cross, were invited to apply to help carry out these goals on a local and community level.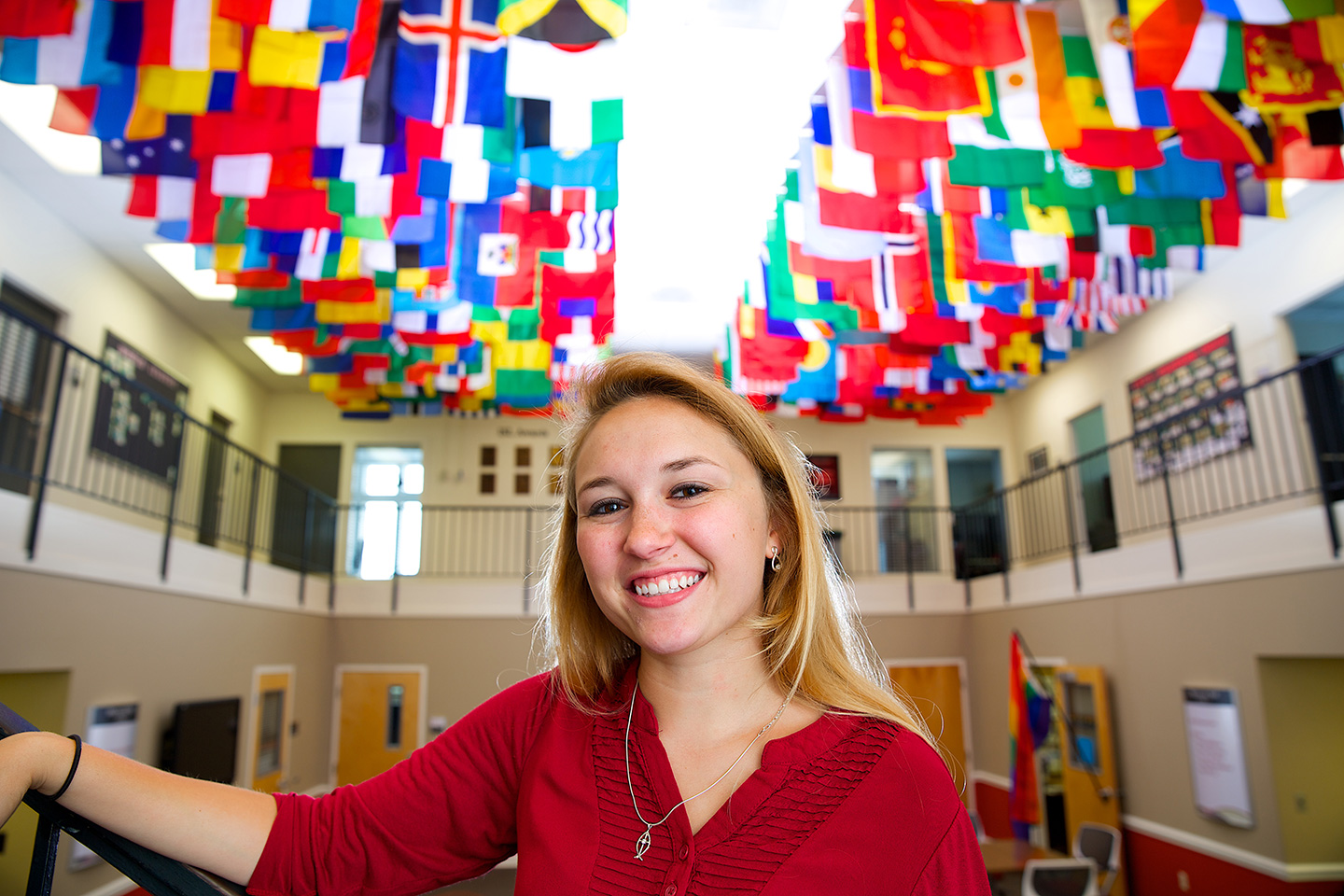 Twenty-year-old Ammerman was one of them. She applied through an organization known as AIESEC, a global non-profit network of young leaders on which she serves as vice president of account delivery, helping her peers from other countries adjust to work and life in the United States. She was one of more than 80 millennial ambassadors selected by the United Nations from countries all over the world. Her assignment: ensuring access to water and sanitation for all, with an emphasis on seven countries in the Caribbean and Central and South America.
"I'm all about addressing the most immediate needs," said Ammerman. "If you have clean water, then you have healthy children. It is probably the most basic human need."
In one of her first activities as ambassador, she traveled to New York to meet her peers and attend a summit at U.N. headquarters to help plan the execution of the goals. Meeting in the iconic U.N. General Assembly Hall, where U.N. member states convene to discuss pressing global issues, was nothing short of remarkable, Ammerman said.
"To be able to sit in the main room where every ambassador has sat, it was just amazing," she recalled. "It was one of the best experiences of my life."
It was also a unique life lesson for the college junior. Even with her strong background in global affairs, nothing prepared Ammerman for the diverse backgrounds she would encounter in her fellow ambassadors. One of the first people she met was a young man from Namibia who was traveling abroad for the first time and never had the opportunity to speak out before, she recalled.
"While I was so excited to work on this topic [of clean water], for me it was an opportunity that was not outside the norm," she said. "This was very different for him. He was the first young person from his country who has been able to really make an impact, as he put it, outside his village."
Ammerman credits her own "village" of Mableton, Georgia as playing a big role in shaping her drive and ambitions. "It's an itty-bitty community outside Atlanta that's primarily African-American," she says. "We all knew one another, and we all loved one another, and race didn't matter. I am so grateful for that."
"It has helped a lot of kids who may be shy or holding back by engaging them. All I try to do is give them a voice and let them go."
Ammerman, who attended Kennesaw Mountain High School, a magnet school specializing in science, math and technology, also singles out her participation in both Model U.N. and Chick-fil-A Leader Academy for helping expose her to different learning environments and nurturing her love of social studies and global relations.
"Model U.N. allowed me to express my interests, and Leader Academy gave me the tools to make an impact," said Ammerman. "It set me up so that when I came to college, I was ready to move forward and tackle what I wanted to be doing."
Kennesaw Mountain was one of the first schools to participate in Chick-fil-A Leader Academy and Ammerman was a part of its inaugural group. Five years later, its facilitator, assistant principal William Richardson, still steers the program, in which students participate in monthly "leader labs" to learn fundamentals of leadership, then put their lessons into practice by creating community service projects.
The academy targets all types of learners and personalities, not only those with natural leadership abilities, Richardson noted. "It has helped a lot of kids who may be shy or holding back by engaging them," he said. "All I try to do is give them a voice and let them go."
Ammerman is off to a good start in her own post-academy pursuits. This summer, her work with the U.N. will take her to Peru, where she will help build and replace clean-water systems in Cusco, an Andes Mountains town where more than half of all residents live in poverty. Later in the year, she's headed to Iceland to establish a global technology development partnership though AIESEC.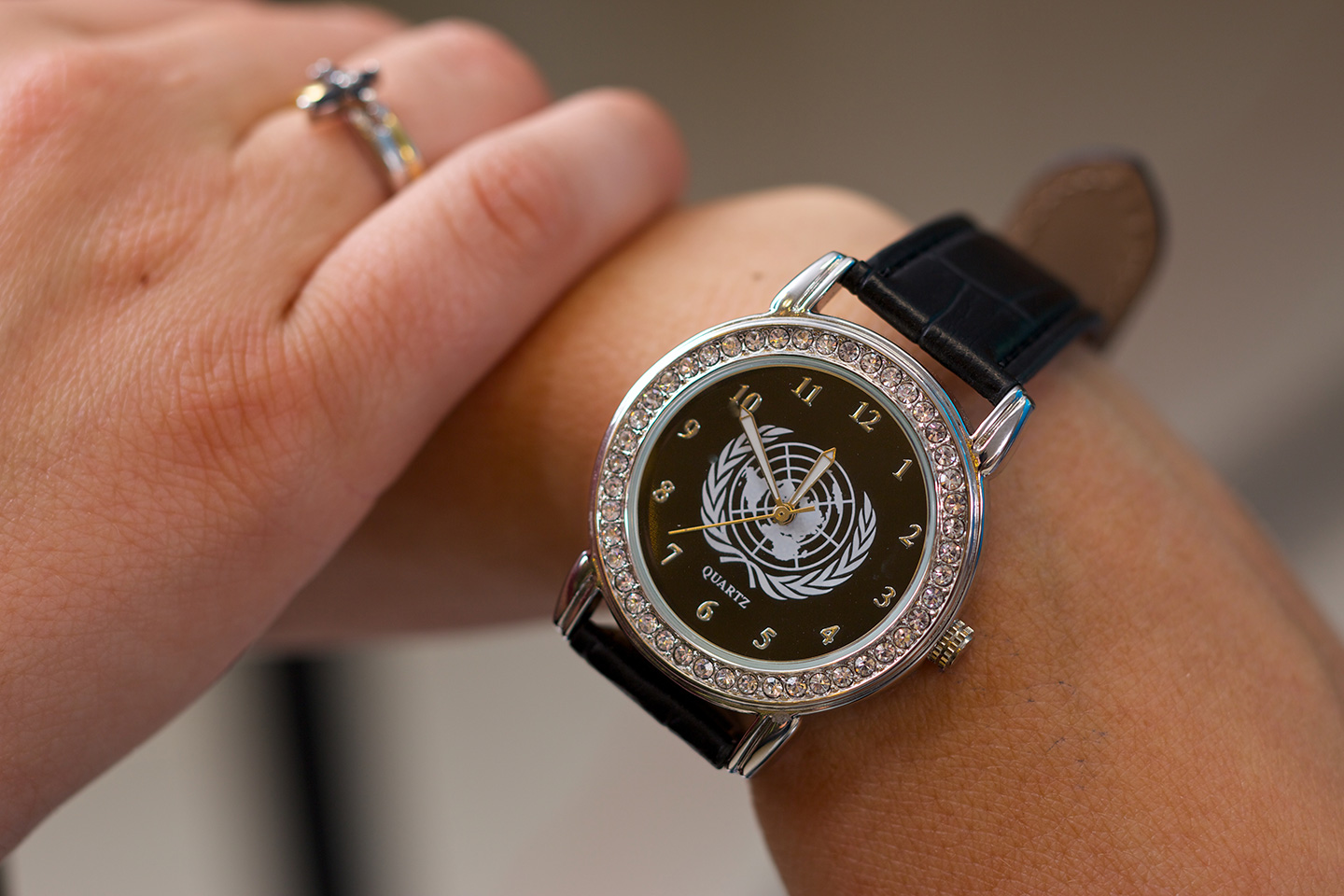 Ammerman received this Quartz watch while visiting the United Nations in New York.
All this weaves around pre-law studies that Ammerman hopes will lead to a career as a state prosecutor or an attorney specializing in human trafficking issues. "I'm really passionate about achieving tangible results. I don't like abstract; I don't like fluffy," Ammerman said. "I definitely want to go into a field tackling big issues that are affecting entire communities or a region."
Her youth, she believes, is integral to her work with the U.N.'s sustainable-development agenda and other noble objectives.
"I think in a lot of cases, young people are not yet disillusioned. We tend to see the world in a positive light and don't know how ugly it can be," she said. "Naive can have a negative connotation, but here it's very good in that we have all these ideas on how we can fix things, and we honestly believe that it will happen."
Related Articles:
Inner City Inspiration: Camp Inspires Future Leaders On (and Off) the Field
Six Leadership Tips Every Millennial Should Know
"Just Say Yes": How One Millennial Turned a Summer Job into a Career