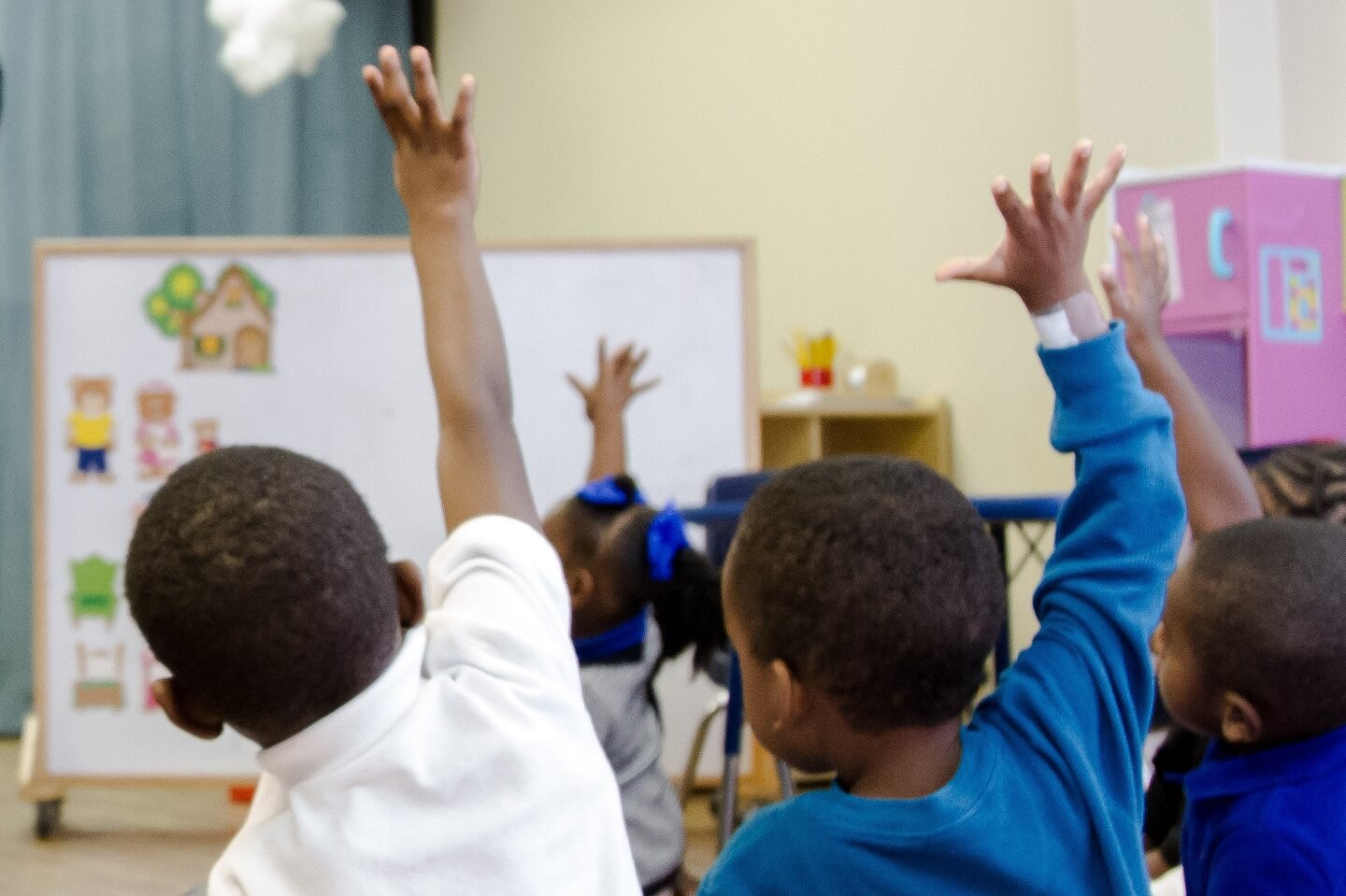 Generation One Academy focuses on offering children in the historic Third Ward a healthy beginning to education
Houston Chick-fil-A® restaurant Operator Becky Chin remembers the exact day when she learned the nonprofit organization she had nominated for a Chick-fil-A True Inspiration Awards™ grant had been selected.
"It was my birthday, and I was feeling down because the pandemic had caused me to cancel a much-anticipated celebratory trip," she says. "Getting that call turned everything around."
Soon, she was planning a different kind of celebration: one to surprise leaders and students at Generation One Academy. Under the guise of needing more video footage to boost the nomination's chances, Becky arranged to visit the holistic early childhood school — which was founded in 2011 to offer children in Houston's historic Third Ward a healthy start to learning — with a camera crew.
When she arrived, she asked the preschoolers if they knew why she was there. An insightful four-year-old asked, "Because we're winners!?" She was, of course, right. Becky surprised the school with a $150,000 check from Chick-fil-A.
Passion for community transformation
Founded in 2007 by Mike Malkemes, Generation One began as a community revitalization project designed to help residents clean up after Hurricane Katrina. Mike quickly saw that much more than a fresh coat of paint was needed in the area, so he and his wife moved into the neighborhood and began organizing after-school and summer camp programs for unsupervised youth.
Over time, as he noticed some of the kids losing their way, he founded Generation One Academy to equip his young neighbors early with the social-emotional skills needed to combat trauma. Described as a "living laboratory," the private school for three-to-five-year-olds within Cuney Home public housing includes wrap-around services to help parents learn to make healthy choices, too.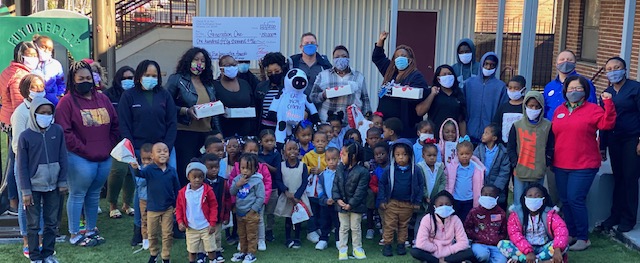 The school's trauma-informed approach touches everything from the serene hues and natural wood in the classrooms to the chairs designed to accommodate nervous "wigglers."
A team of educators, a number of whom grew up in or near Houston's Third Ward and neighboring communities, lead instruction focused on safety, connection and coping, with daily breathing exercises and a "safe space" where students can self-regulate if they need a time-out from group activities.
Chick-fil-A's engagement begins
Becky had heard about Generation One through her church, so when she opened her restaurant in 2008, she knew she wanted to engage with the nonprofit.
"The mission of Generation One aligns with Chick-fil-A's desire to positively impact youth through education," says Becky. "I saw this as a way to give back to some of the most vulnerable in my community."
It started with the Chick-fil-A Cow® making appearances at the Next Gen after-school program and soon progressed to food donations twice a week.
"A lot of these children don't get enough to eat at home," she says. "When their parents saw they were getting nutrition through Generation One, the food became a draw to attract families into the academy." The preschool, which serves 45 students annually, requires parents to volunteer at school events and commit to a minimum of three sessions with the school's family therapist.
A pivotal time
Academy Director Cybriel Bonner and Head of School Precious Parks say Chick-fil-A's financial support couldn't have come at a more important moment.
"We were in the midst of the pandemic, trying to ensure we had a plan to navigate the unexpected," Bonner says. "The youngest students needed tablets for remote learning, and our facility faced extra sanitation costs to allow for a hybrid teaching environment."
The funding also covered extra teachers, training and school-based technology to facilitate school-to-home learning.
Despite a highly unusual year, Bonner and Parks were thrilled that 91% of their four-year-olds transitioned kindergarten-ready on the same assessment used by Houston public schools.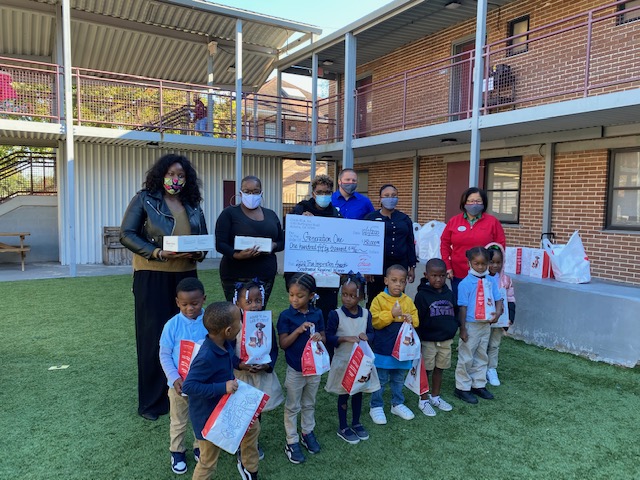 Leadership at Generation One Academy is grateful that Chick-fil-A is one of its top supporters. "Our physical environment is limited, and we'd like to expand," says Parks. "The cost of our personalized approach is very expensive, but we are overcomers and are up to the challenges ahead."
Learn more about the True Inspiration Awards program.