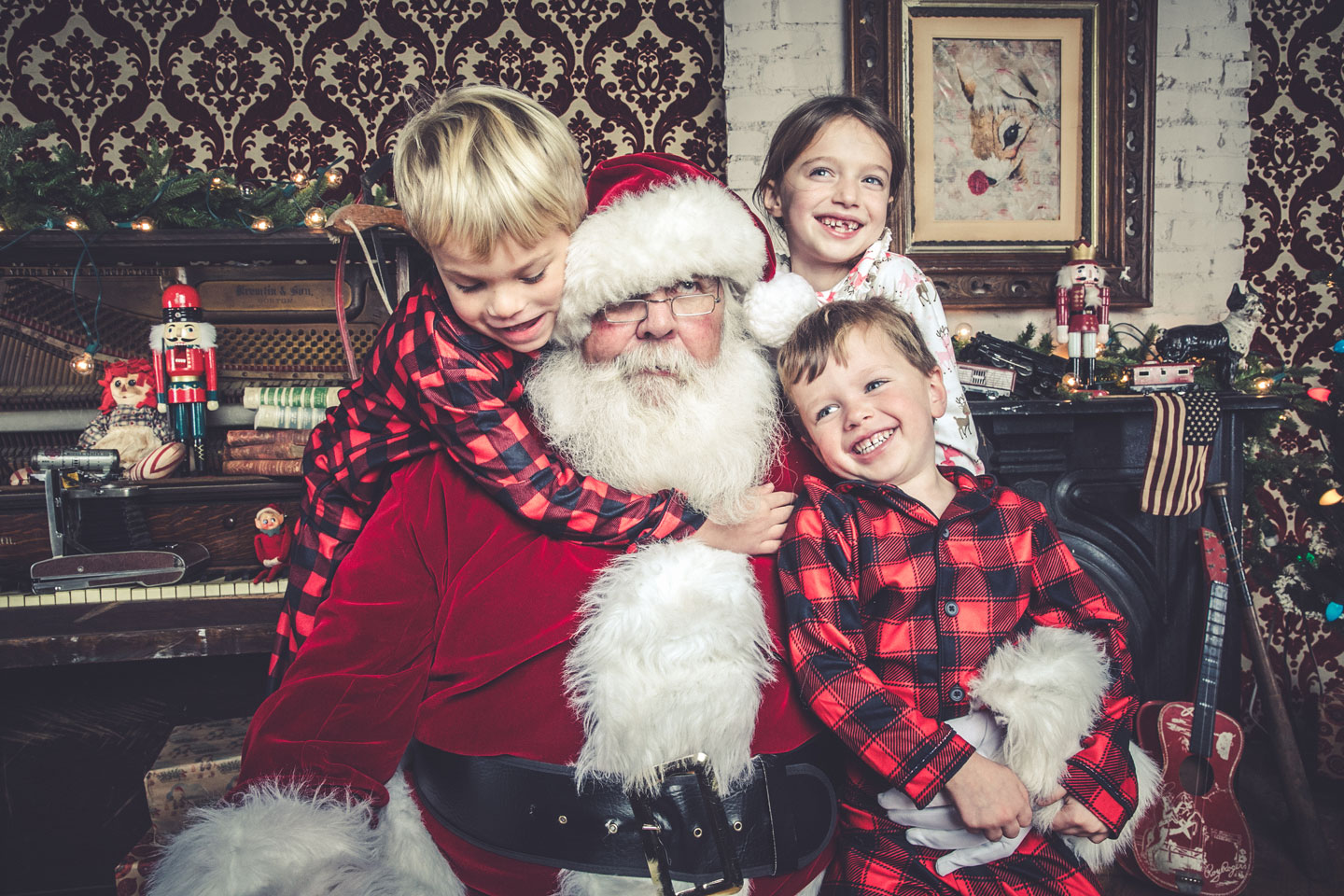 Remember: A perfect picture is the one that makes your heart smile… Even if your kids don't
You've picked out the perfect holiday outfit for your little one. You've positioned a bright red bow atop her perfectly curled tresses.
Now you wait your turn. One of her little hands is holding yours, the other holding a letter for Santa, listing all the toys she's wishing for on Christmas morning. You're about to make a magical Christmas memory – the stuff that Instagram dreams are made of.
Cue the tears.
Meeting Santa can be an overwhelming experience for everyone involved. While a perfect picture would be nice, things don't always go as planned when you're dealing with emotional tiny humans.
When Jeff Roffman isn't taking photos of our Original Chicken Sandwich and Chick-fil-A grand openings, he has a direct connection to the North Pole, photographing kids with Santa Claus every holiday season at his studio in Atlanta.
Jeff has seen his share of tears – and smiles! – through the years and has a few tips to help make the visit with Santa fun for everyone:
• Don't forget to talk with your kids about the magic of Christmas. This is a truly special season – share with them your traditions and excitement around the holidays.

• What to wear: Patterns, stripes and subtle colors look great. Also think about some fun holiday pajamas. Try and avoid solid white/bright/dark color shirts and shirts with words, characters or illustrations. But remember, no matter what your kids wear, they're going to be adorable.

• Arrive early and introduce your kids to Santa from the sidelines. There's a lot to take in, so give them time to warm up.

• If all else fails, break out the emergency lollipop you've been hiding in your back pocket.

• And finally, kids are unpredictable. Enjoy the moment.
The sweetest memories aren't always made while wearing your Sunday best. Embrace the chaos, say cheese and treat everyone to a Peppermint Chip Milkshake when it's all over.