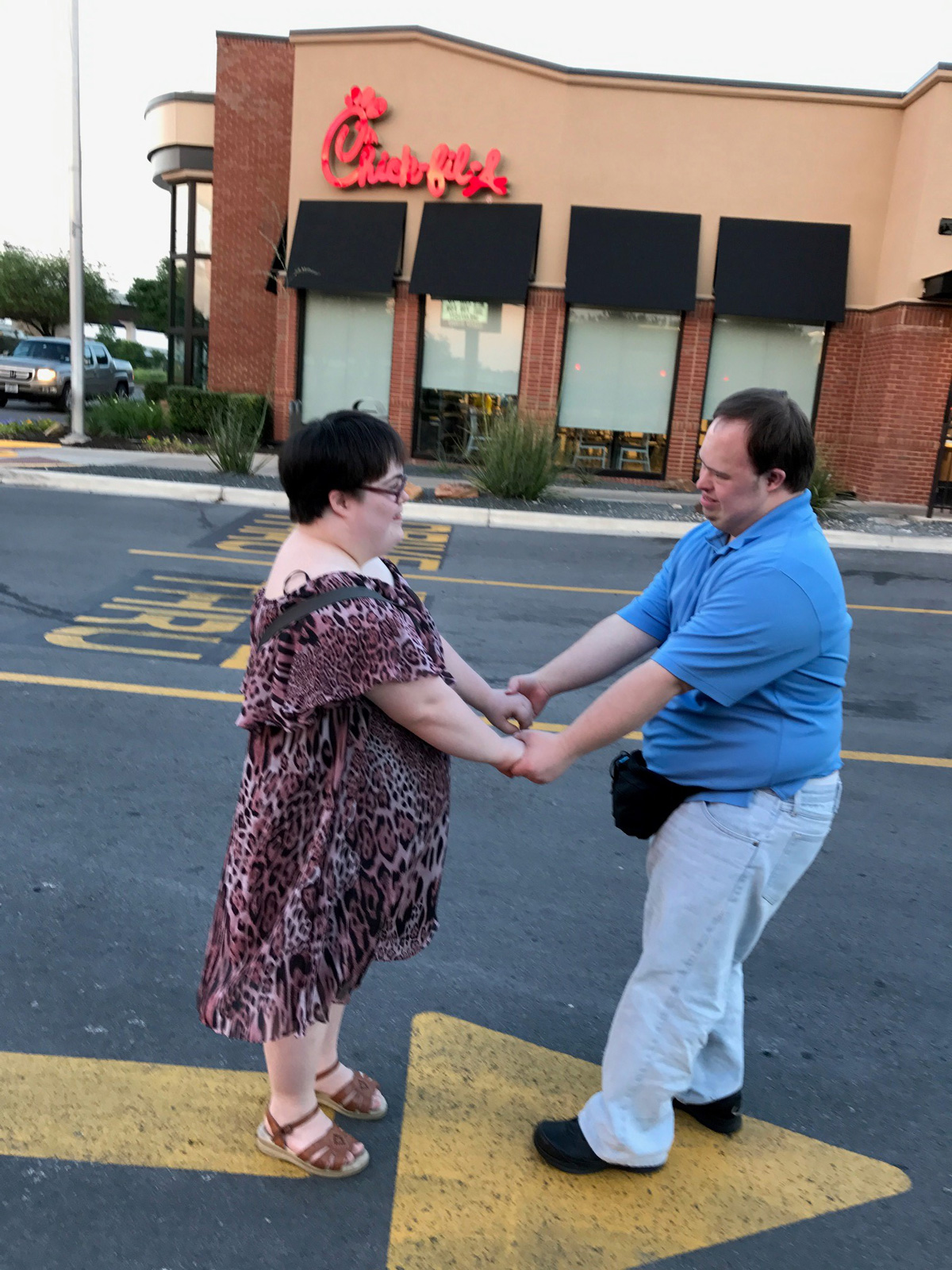 She said yes: popping the question over a side of waffle fries
Chick-fil-A restaurants have seen their share of homecoming proposals and promposals, but Chick-fil-A of South Mopac in Austin, Texas, recently played host to something even more special: a marriage proposal.

During dinner on March 27, Nick Stanford dropped to one knee to ask for Sarah Lloyd's hand in marriage. She said yes, and the two will start a new chapter in a relationship that began when they were just three years old.


The couple first met in pre-school, and according to Stanford's mom, Rosalind, "They became best friends immediately."

Stanford and Lloyd were inseparable and even kept in touch after Stanford moved to Arkansas with his father. It was on one of his regular trips to Austin to visit his mother when he got the chance to spend time with Lloyd.
" Everybody cheered and clapped when she said yes."
"I had been planning to ask her to marry me for a year," Stanford said.
With a ring in hand that his step-sister had given him, he planned to propose at Chick-fil-A, one of his favorite restaurants. He had told his mother what he was planning to do, and she joined them for dinner. When the time came, Stanford was so nervous that he asked his mother to sit at a different table while he mustered the courage to tell Lloyd how he felt about her.
Meanwhile, his mom told restaurant employees what was about to happen, and they pulled out their phones to take pictures when he popped the question.
"Everybody cheered and clapped when she said yes," said Lacey Howell, the restaurant's general manger.
Stanford couldn't have been more excited when Lloyd agreed to marry him.
"I knew she was the one and would always be the one," he said, adding, "I want her to be happy with me."
Shortly after Chick-fil-A posted
photos of the proposal on its Facebook page
, the story went viral and captured the hearts of Austinites and beyond. Stories appeared in news coverage from
Austin
to the
U.K.
" I had been planning to ask her to marry me for a year."
The couple plans to get married on March 27, 2019 – the anniversary of Stanford's proposal.
"They always said they were getting married, and now they're doing it," Rosalind Stanford said.