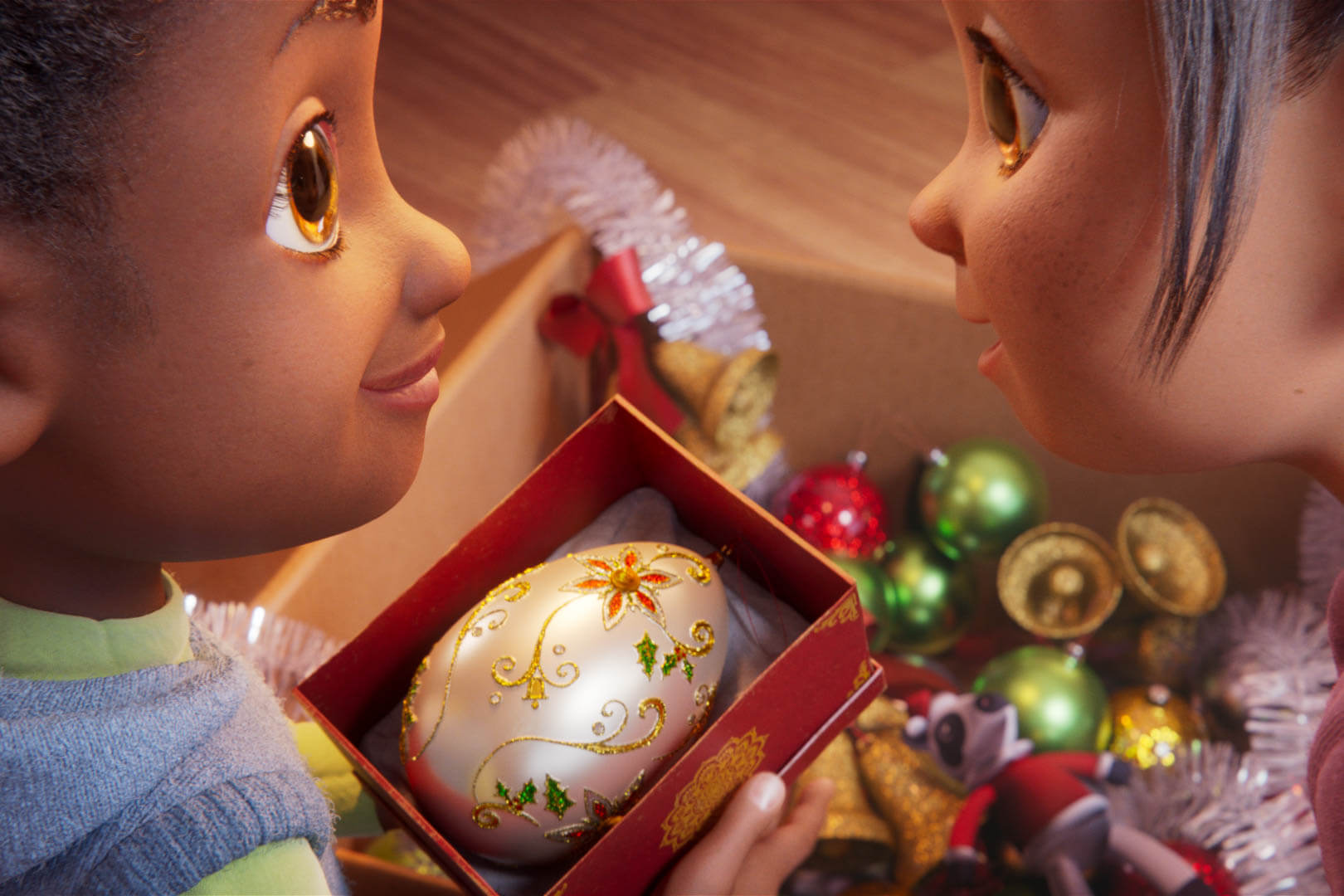 Una dulce sorpresa te espera (¡y a un amigo también!) en EvergreenHills.com
Como cada año, llegan las fiestas y con ellas los sentimientos de asombro y alegría. También es una temporada llena de ajetreo y algarabía, que pueden causar estrés, especialmente con la presión adicional por lograr que las cosas salgan perfectas.

Pero todos sabemos que las cosas no siempre salen según lo planeado.

Este año, con la peli y experiencia web interactiva disponible en EvergreenHills.com, esperamos que los espectadores se sientan inspirados para aceptar, e incluso encontrar alegría en, los momentos aparentemente imperfectos, y logren convertirlos en recuerdos inolvidables en compañía de sus seres queridos.

Encuentra alegría en lo inesperado
Sam, nuestro personaje principal, regresa en nuestra tercera peli anual de temporada para vivir una nueva aventura con su amiga CeCe. Tras sufrir un ligero percance navideño con un adorno familiar especial, Sam y CeCe llegan a The Whoopsery, una panadería increíble en la ciudad llamada Evergreen Hills, donde los pequeños errores se convierten en grandes aciertos.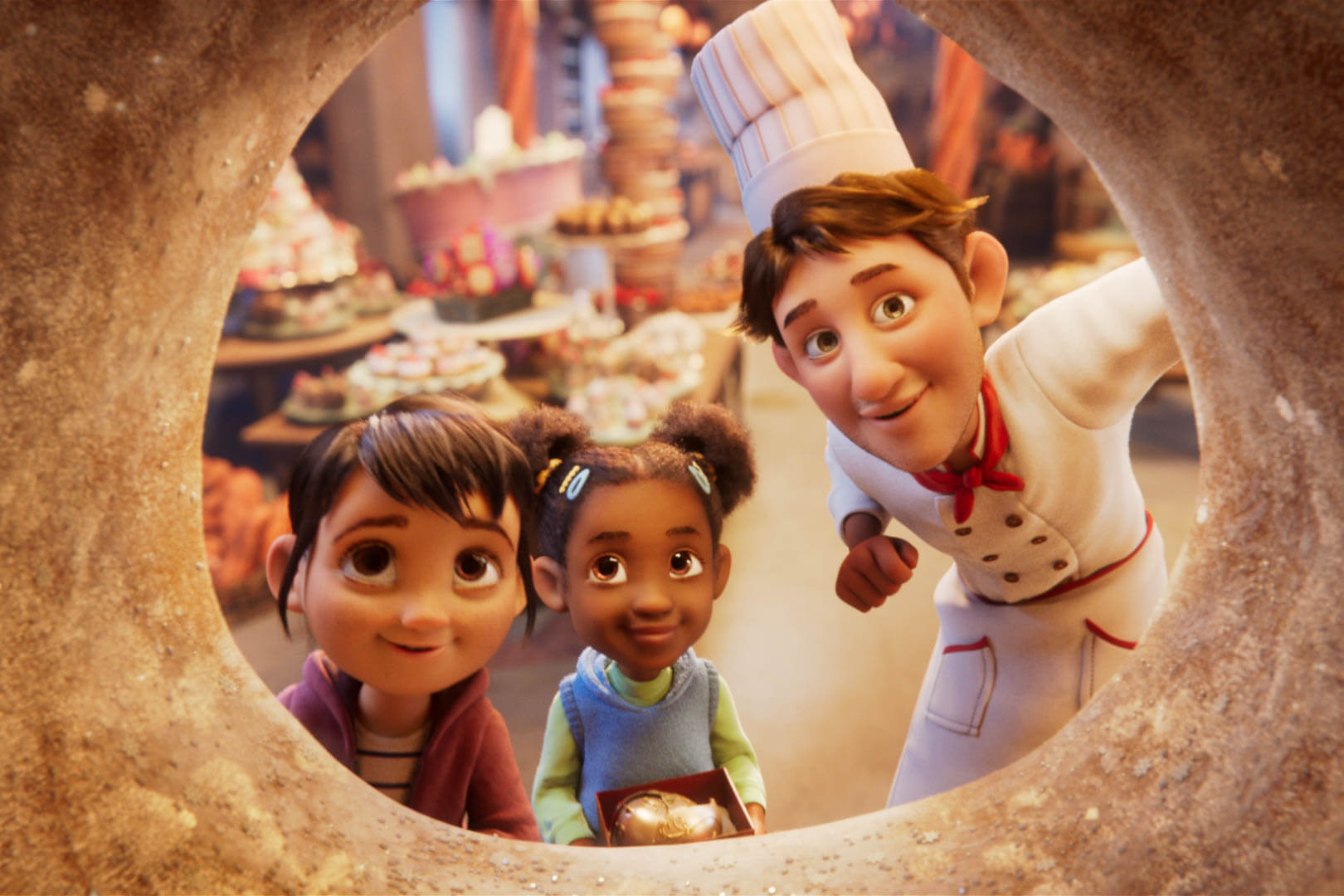 Ambas amigas aprenden una lección invaluable de un alegre panadero al ver cómo los momentos inesperados de la vida pueden ser una oportunidad maravillosa de crear algo incluso mejor que antes.

Una dulce sorpresa te espera (¡y a un amigo también!)
Esperamos que este nuevo capítulo de las aventuras de Sam también anime a quienes vean la peli, a encontrar alegría en lo inesperado. Y compartimos un ingrediente fundamental que seguro ayudará. Desde The Whoopsery hasta tu cocina, queremos que nuestros invitados vivan una experiencia web interactiva en EvergreenHills.com donde, por tiempo limitado, tendrán la oportunidad de enviar una tarjeta de receta a un ser querido y obtener una para ellos mismos.

Recordemos las aventuras de Sam
Durante los últimos tres años, Sam ha aprendido nuevas formas de superar desafíos e inspirar a su familia, amigos y comunidad a brindar ayuda sin complicaciones. Estos pequeños actos de bondad pueden unir a las personas y sirven como recordatorio de qué es lo más importante.

En 2019, Sam era una niña entusiasta que deseaba pasar tiempo con sus familiares pero estos andaban ocupados en otras cosas. Descubrió The Time Shop en la ciudad de Evergreen Hills al entrar en el reloj de caja de su familia. Gracias al sabio Timekeeper, Sam pudo ayudar a su familia a redescubrir la importancia del tiempo juntos que tanto anhelaba.

El año pasado, Sam aprendió cómo incluso un pequeño acto de servicio podía volver a encender la chispa perdida en su comunidad y el espíritu navideño en toda la ciudad. Con la ayuda de una mujer experta en resolver problemas en SwitchWorks, Sam descubrió que podía ser una fuente de esperanza e inspiración para su comunidad e iluminar el camino.

Asegúrate de visitar EvergreenHills.com para ver la película de este año y tener la oportunidad de enviarle a alguien una dulce sorpresa.

Después de todo, a menudo los mejores regalos son los que menos esperamos.
To read this story in English, click here.