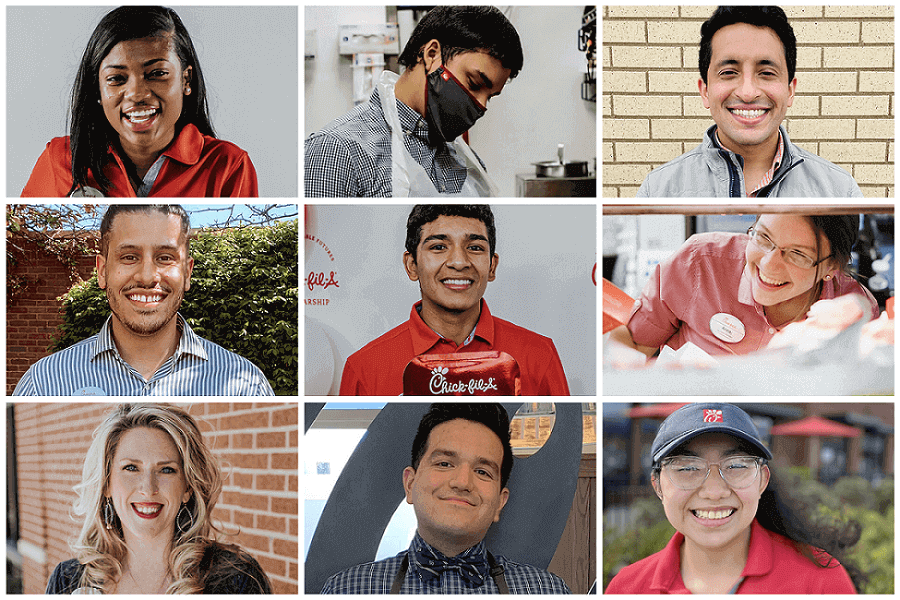 Team Members from across the country tell us some of the little things they learned from – and love about – the moms in their lives.
We owe so much to the moms and the motherly figures in our lives. This Mother's Day, to celebrate the women who have made us who we are, we asked nine Chick-fil-A® Team Members from across the country to share some of their favorite "mom" moments, life lessons, and even a few quirks.

Here's what they had to say. Happy Mother's Day!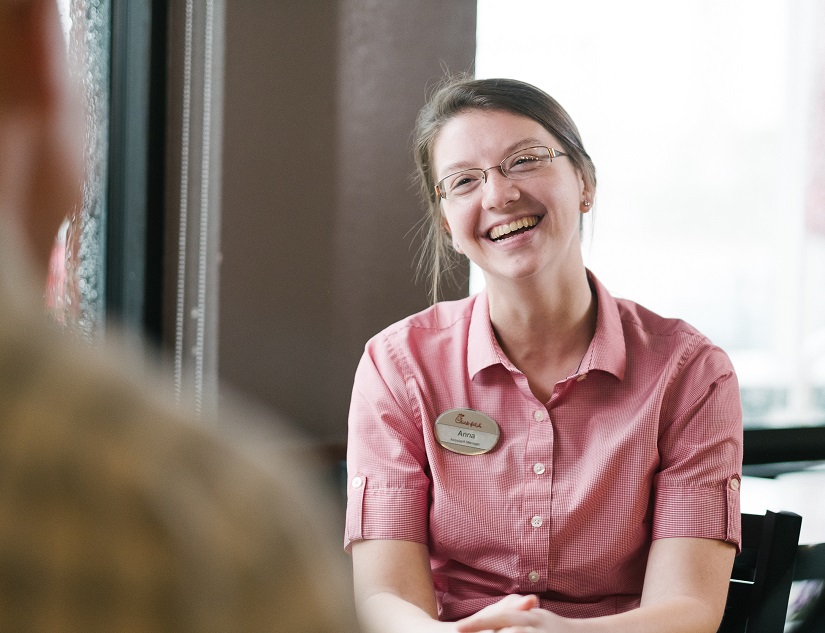 Anna K.
The biggest lessons Anna learned from her mom? To never say never — and sometimes it's okay to have ice cream before dinner.

Growing up, Anna recalls how her mom provided emotional stability for her and her siblings on their many cross-country moves. "If I had to describe my mom in two words, it would be sacrificial and strong," Anna said.

But she remembers her silly side too: One of Anna's favorite childhood memories is her mom's love of ice cream.

"In the dead of winter, I have very vivid memories of my mom running to her bedroom to put on socks and grab a blanket so she could bundle up and enjoy her ice cream while it was snowing out," Anna said. "And, sometimes, we would hop in the car and go get ice cream and then come back and eat our dinner."

"Thank you, mom, for teaching me a little ice cream before dinner, every once in a while, never hurt anyone!," Anna said.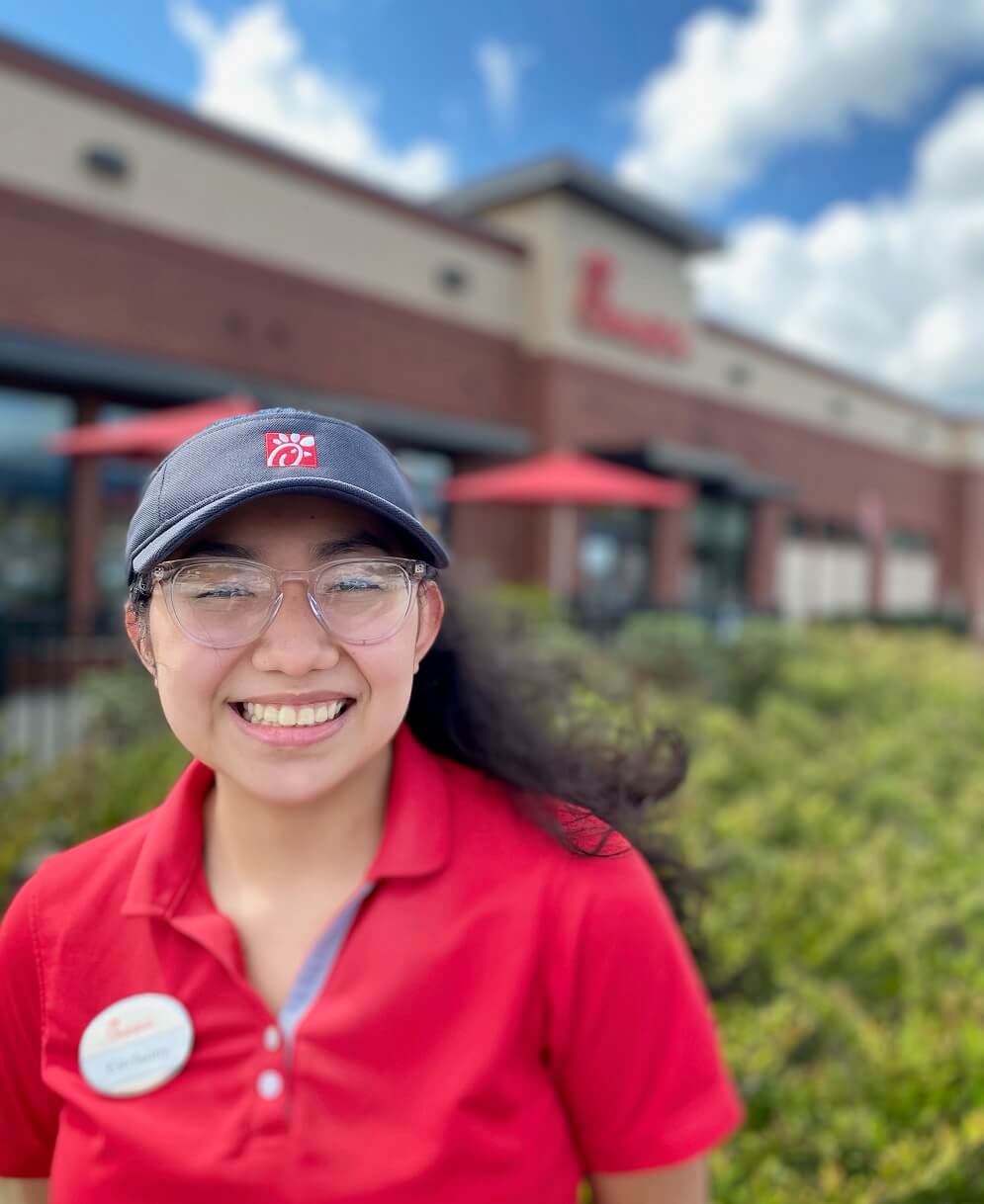 Estefanny P.
Growing up, Estefanny's mother worked long shifts, so when they had the opportunity to spend one-on-one time together, they made those moments count.

"One day in third grade during my spring break, she stayed home so we could spend the day together," Estefanny said. "We bought chicken sandwiches and a chocolate cake and went to a place I loved, a hill overlooking a nearby lake. We flew kites, just me and her. It's still one of my fondest memories."

She also shared her love of cooking. "She taught me how to cook my favorite dish Tajados con Pollo, which is banana plantain chips with fried chicken and a sauce," Estefanny said.

"If I could tell her a special message – I would tell her thank you," Estefanny said. "Thank you for the hugs. The laughs. For always inspiring me. Thank you for being a wonderful mother. No amount of thank yous could demonstrate how much I love and appreciate you."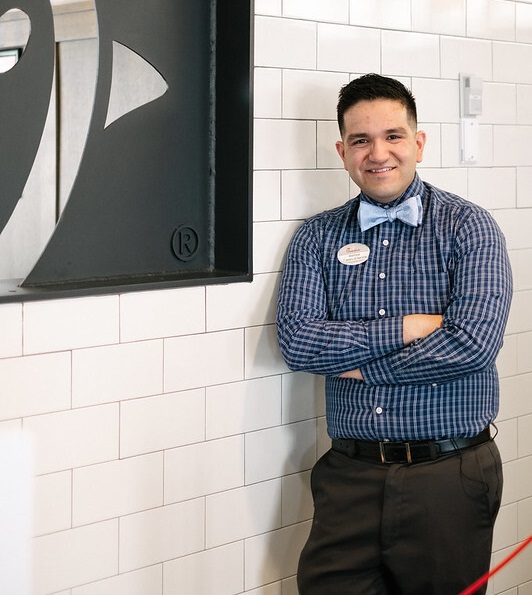 Matthew N.
"My mom is the life of the party," said Matthew. "She has an infectious smile. She's always making us laugh and having a good time."

In fact, she's been known to play a practical joke or two, according to Matthew.
"There would be times we would be hanging out in our living room — me, my brother and my dad — and she would come in acting all innocent, but then would have this huge water soaker behind her back," Matthew said. "She would squirt us all, laughing."

With her contagious laugh, Matthew said the biggest lesson he learned from his "mama" is to enjoy life.

"She taught me to seize every opportunity you can to make a memory and have a good time," he said. "Mama, I love you so much and I can't thank you enough for everything you taught me and are still teaching me. Happy Mother's Day!"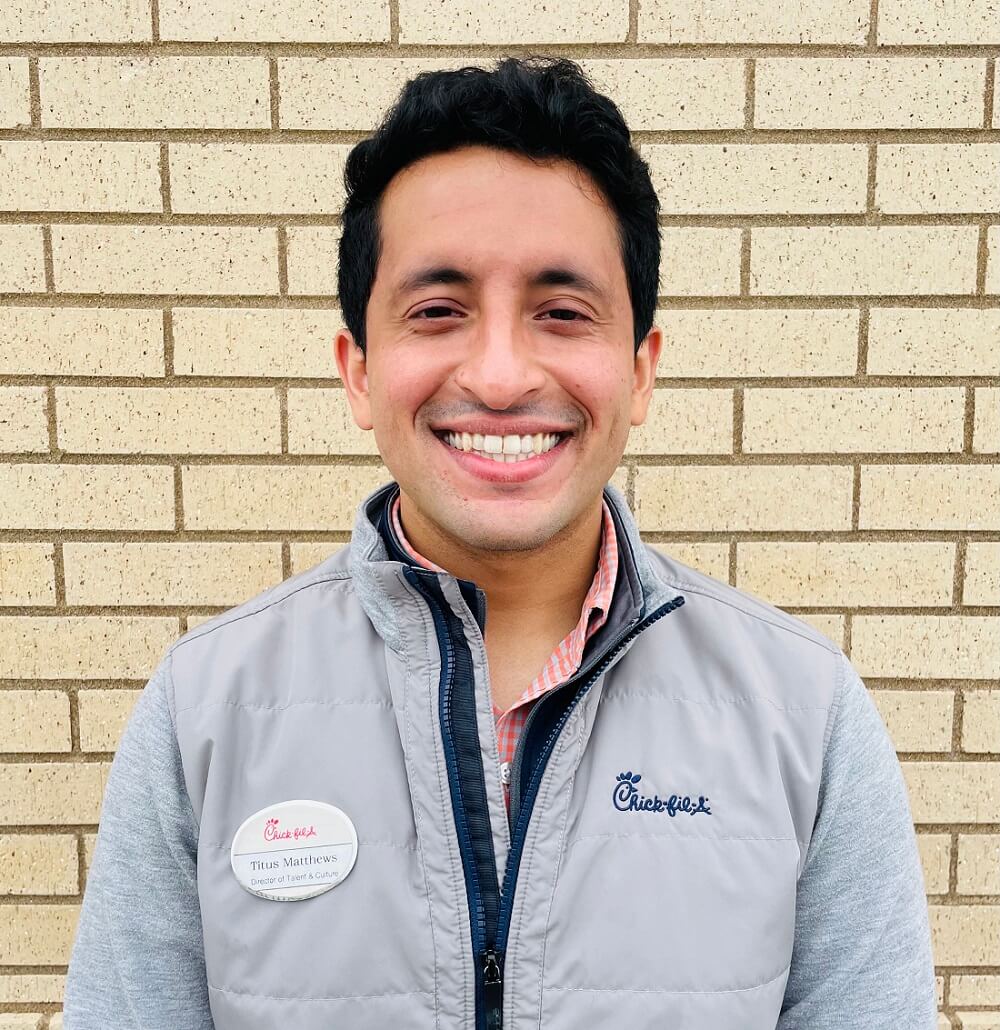 Titus M.
Titus' message to his mom this Mother's Day is something he would say to her often as a child: "I love you bigger than a blue whale!"

As a single parent who immigrated to the U.S. from India without much family around, Titus said his mom faced a lot of difficulties — but she always found a way to make ends meet and be there for her children.

"My mom is resourceful," he said. Even if that meant she had to get a little bit dirty.
"The fondest memory I have of my mom was when we were visiting family in India," Titus said. "One of the family's cows had just given birth, but we had no idea where the calf was. After a few minutes of searching, we ended up finding it in the manure pit behind the cow. My mom immediately, in her dress, got into the pit — which was 6-feet deep — and picked up the calf so we were able to rescue it. I remember thinking to myself, 'That's my mom!'."
Marcos F.
When Marcos thinks about his mom, one thing, or should we say color, comes to mind.

"One of my mother's quirks is her obsession with the color pink," he said. "Whether it's her wardrobe, her shoes or her bedspread. Whenever I see the color pink, it reminds me of my mother."

Other things that come to mind? How she instilled in him a love of reading from a young age and the importance of education, as well as how to cook his favorite food.

"My mom taught me how to make oven-baked chicken," he said. "If you know me, you know I love chicken, so this was a game changer for me. Thank you again for that mom! Te amo."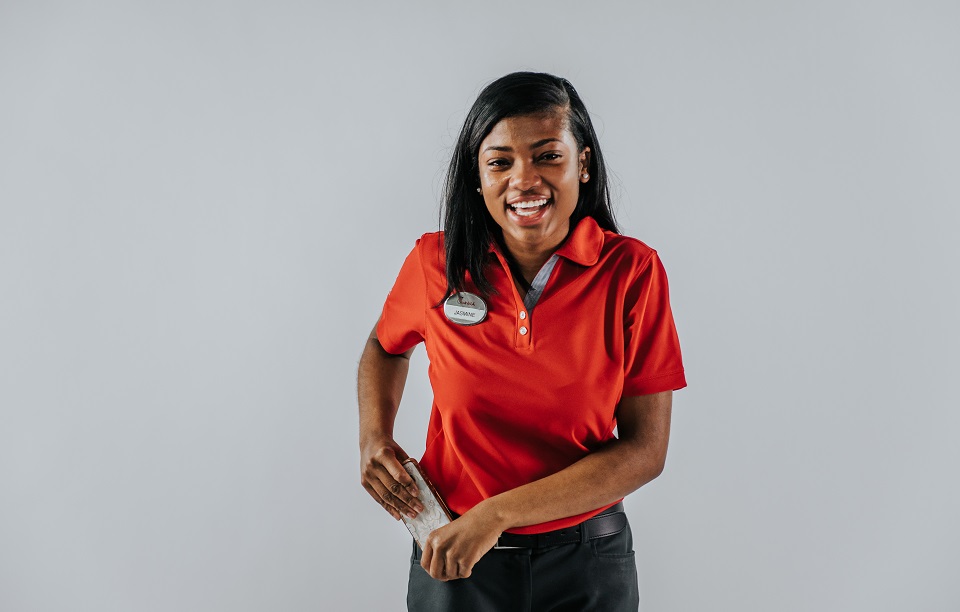 Jasmine C.
Cooking is a favorite pastime for Jasmine and her mom, who Jasmine calls her "best friend."

"Growing up my mom was always in the kitchen preparing meals for the family, and I remember being under her shoulders trying to see what she was doing," Jasmine said. "As I got older, she started teaching me how to make the meals and see how different ingredients interacted together. She doesn't follow written recipes or use measurements, so thanks to her I know how to eyeball how much of something to put into a dish."

Jasmine said she would describe her mom — who left her small town for a big city to attend university all on her own — as determined and focused.

"When she has a goal, she does what she needs to accomplish it," Jasmine said.
And, that determination is something Jasmine carries into her life as well.

"My mother taught me no matter the circumstances, you will persevere and get through it," Jasmine said. "There's always another day."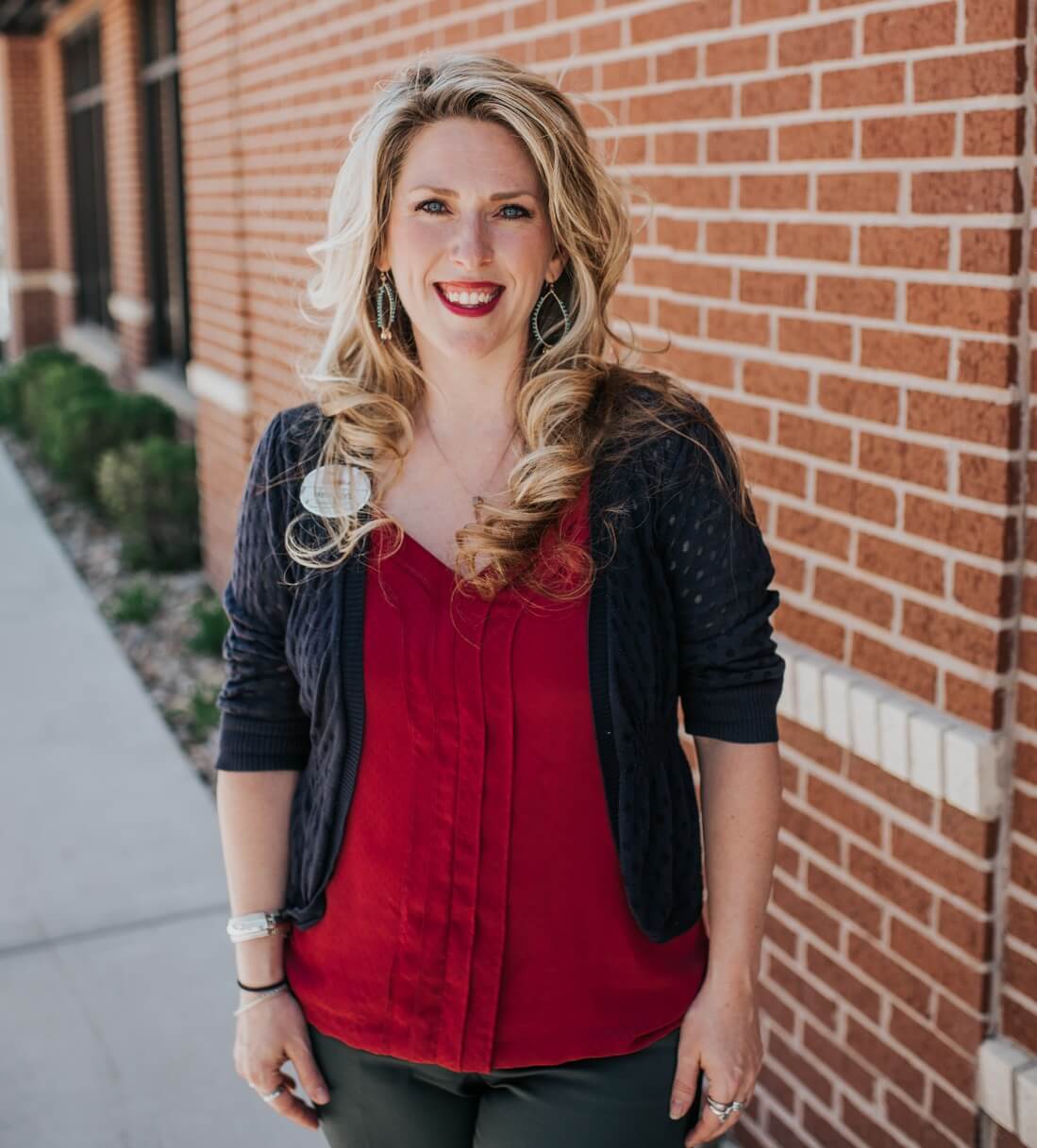 Holly C.
As a little girl, anytime Holly was beside her mom — whether sitting on the piano bench turning pages or being with her in her elementary school classroom — she counts as a favorite childhood memory.

"Growing up, whenever she would laugh, her shoulders would bounce up and down as if pure joy was radiating from within her," Holly said. "And she had a song for everything. If we were afraid, she had a song for that. If we were going to the zoo, she had a song for that. If it was time to go, she had a song for that."

And, Holly recalls, she had a very specific Saturday night routine: painting her nails.

"Her nails always looked pretty, and she always received compliments on them," Holly said.

One thing Holly still does to this day, thanks to her mom, is take pictures. "She taught me the importance of taking lots of pictures," Holly said. "I capture the moment."

Holly's message for her mom? "Thank you. Thank you for being my mentor, my best friend and mighty prayer warrior. I love you mom."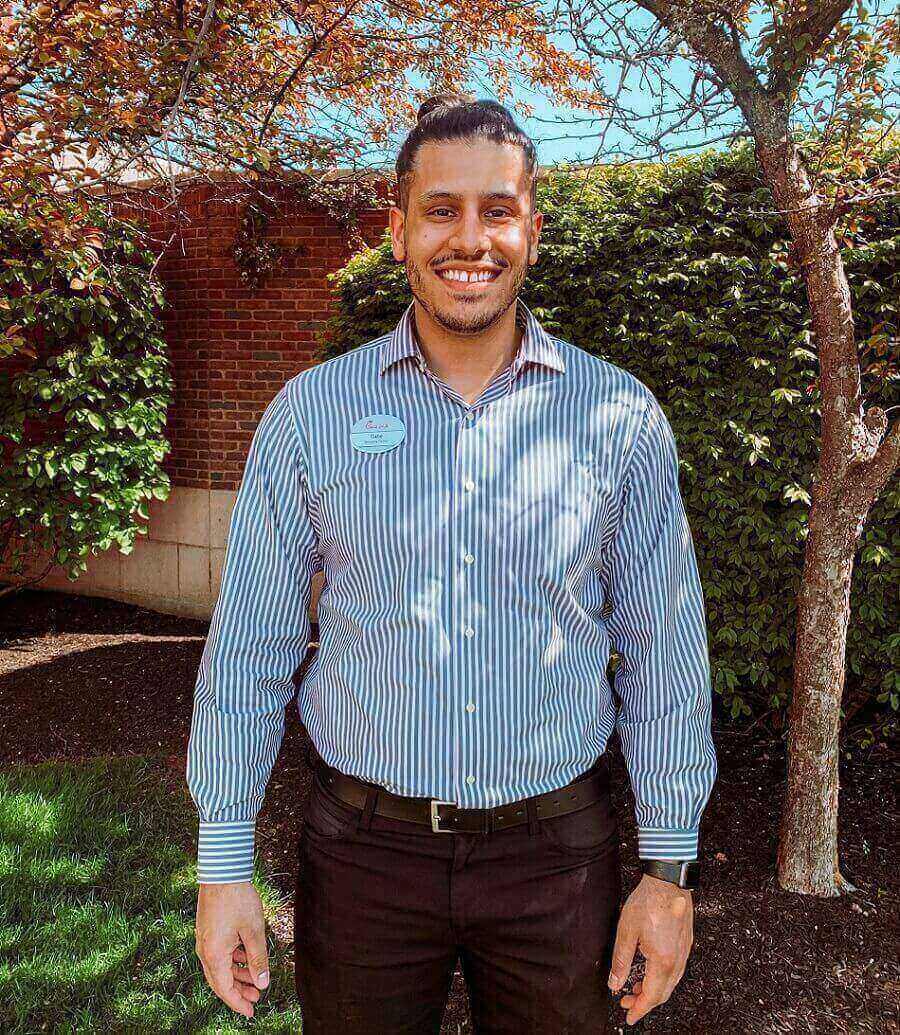 Gabe P.
Born and raised in Italy, Gabe moved to the United States when he was 19 to further his education. Growing up, Gabe remembers his mom instilling the importance of never forgetting your roots.

"Even when I was in high school, she made sure to close the day with me by praying," Gabe said. "I've strived to keep that tradition even though I now live an ocean away from my mom."

Gabe describes his mom as the woman with the loudest laugh in the room, something he heard quite often growing up.

"No matter what it was, if something funny happened and she witnessed it, you bet you would hear her laugh," Gabe said.

While they're still living an ocean apart, Gabe's message for his mom this Mother's Day is that he misses and loves her. "I am so grateful to God for giving me a mom like you," he said. "You've shown me what real love is, and that it's truly unconditional."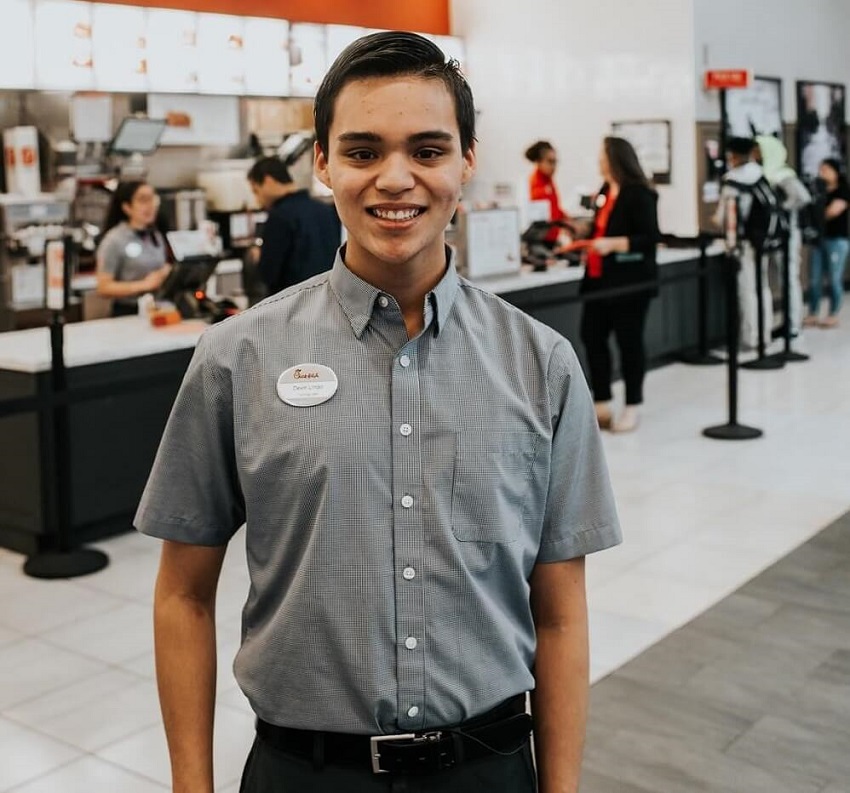 Devin L.
If Devin could describe his mom, the words that come to mind are ridiculously awesome.

Throughout his childhood, Devin and his siblings overcame a lot of adversity — from losing grandparents to his mom surviving a scary car accident.

"The thing I learned most from my mom is the power of persistence," Devin said. "My mom did whatever it took to raise us to be the best that we could be."

Along with her tenacious personality, some of Devin's fondest memories were the extra-curricular activities his mom enrolled he and his siblings in as children and her intentionality in making sure they all found that one thing that helped them thrive.

"No matter what it was: music, learning an instrument, any type of sport or dance, if it was happening, my mom more than likely had us enrolled in that activity," Devin said.

Most importantly, Devin wants his mom to know this: "I don't know where I would be without you, mom" Devin said. "You're truly a remarkable individual."