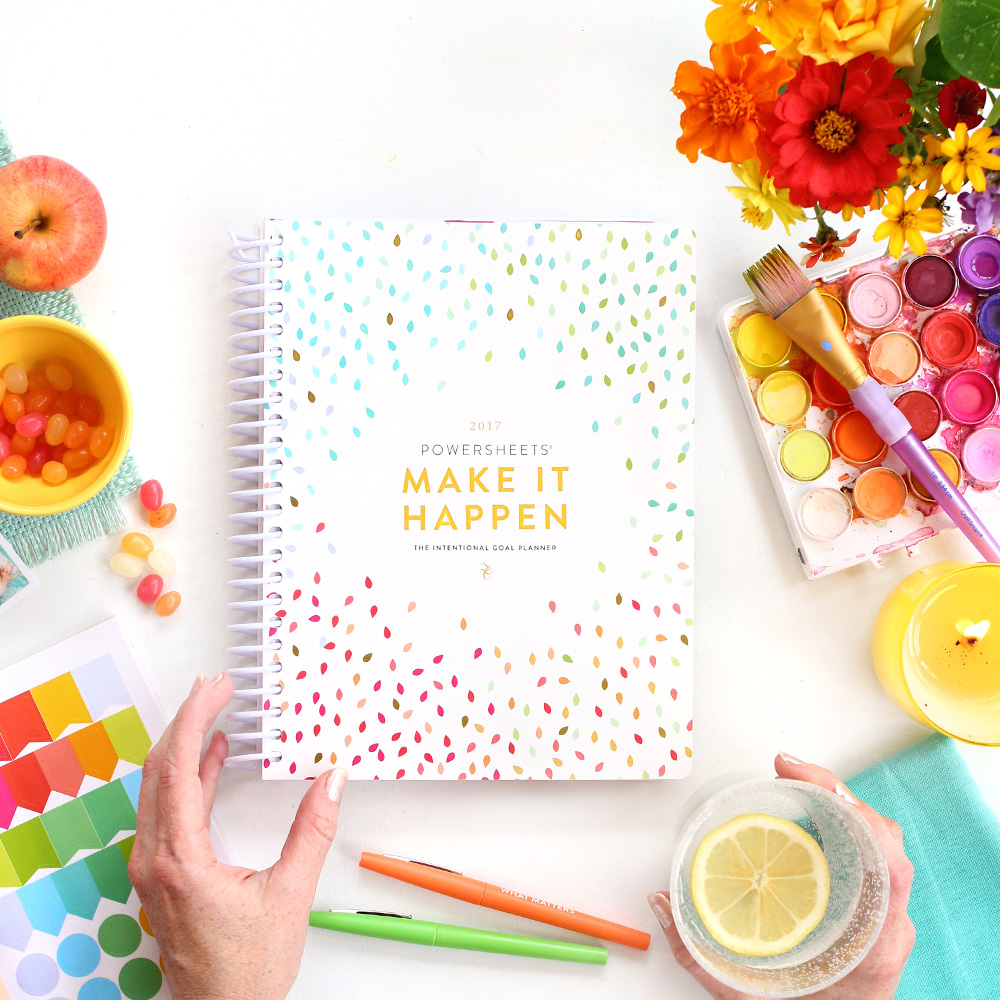 Experts talk better goals, finding rest, and staying on track in 2017
Millions of Americans – 50 percent of the country, in fact -- will set New Year's resolutions. Despite the best of intentions,
only eight percent actually keep them
. But according to two experts, the secret to success might be in setting achievable goals, rather than resolutions.
"I don't set specific resolutions," says Emily Ley, author of
Grace, Not Perfection: Embracing Simplicity, Celebrating Joy
. "I think that's setting yourself up to be disappointed, but I do start the New Year with overarching goals."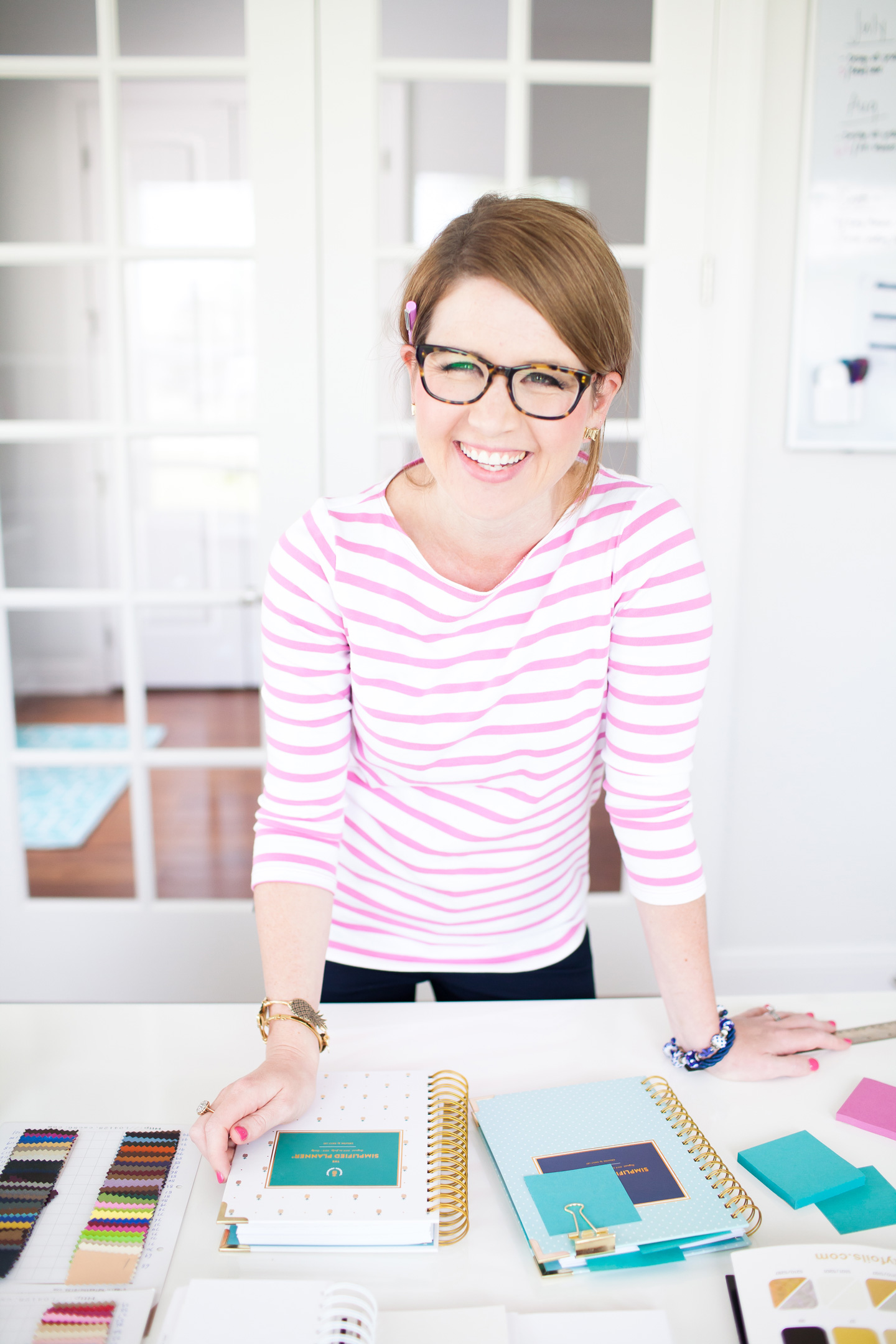 Ley is literally a pro when it comes to setting goals and staying organized. As founder of stationary company,
Emily Ley Paper Gifts
, her signature product is the Simplified Planner, a daily and monthly agenda that encourages women to get a fresh start each day.
"Instead of resolutions, I think of a word that I want to define my year," Ley adds. "For example, I want 2017 to be my year of well."
Lara Casey, the creator of
PowerSheets
, a goal-setting planner that serves as a step-by-step guide, agrees. In mid-December, Casey fills out her PowerSheets to determine her yearly goals, knowing that she'll get started on some immediately, and others will wait until later in the year.
"There is nothing magical about January 1," says Casey. "The first day of the year is a great opportunity to renew and refresh, but you can start working toward your goals any day of the year."
So how do two organization experts – both successful business owners with families – stay on track? Perhaps not surprisingly, both Casey and Ley share a similar approach to making progress and living intentionally. They share their top five tips for a better new year.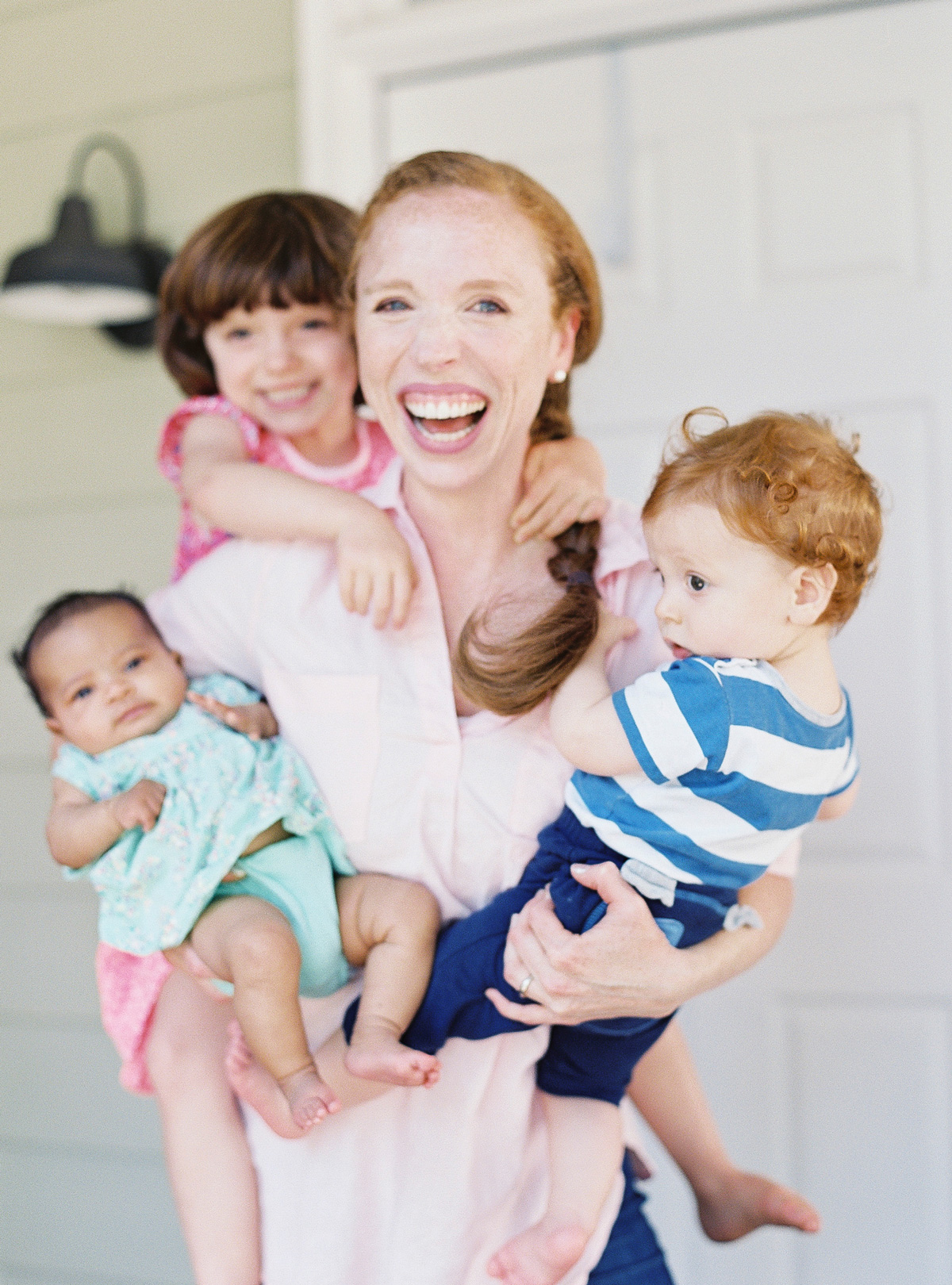 1. Find your why.
"Goals come from our need to fix something," Casey says. "Attaching a 'why' to our goals helps us to start achieving them."
According to Casey, in order to attain a goal, it is more important to identify the motivation behind it than the goal itself. She offers an example from her previous career as a personal trainer.
"I once trained a man who wanted to lose 20 pounds because he wanted to weigh what he did in college," Casey explains. "This wasn't a realistic goal, and it wasn't what truly mattered to him. After talking with him more, I found out that what he really wanted was to live long enough to walk his daughter down the aisle at her wedding."
Casey adds, "Good goals should never overwhelm you. They should simplify your life and not make it harder."

2. Make a system.
Even good goals require a system to stay on track. Ley recommends "working in your planning and organization system into daily routines that already exist." For example, if you sit down each morning for a cup of coffee, use that time to review weekly plans, to-dos and progress toward your goals.
Ley also recommends maintaining routines and scheduling everything. She sets aside two days per week to complete household chores, and she schedules time for family activities because "you have to schedule time for fun just like you'd schedule a dental appointment."

3. Clear the clutter.
"I really believe that clutter keeps us from achieving our goals," Ley says. Clutter, be it physical or mental, distracts us from making progress and creates a barrier to staying organized.
"Look at your home, your schedule and the things you own, and give yourself permission to let things go," Ley says.
To keep their own home organized, Ley and her husband circle the house each week with a laundry basket, filling the basket with all the items that are out of place. They dump the basket out onto their living room floor and then, with the help of their kids, return all those items to where they belong. Ley also checks her home regularly for "things that are just clutter," and gets rid of them.
"Make the spaces in your home life-giving, not life-draining," Casey adds. "Look at the big picture and ask yourself if your space is working for what you need to be doing in your life."
4. Rest. Reflect. Repeat.
Both Casey and Ley take each Sunday to regroup for the week ahead.
"I really believe that if you take Sundays to refill your well, take care of yourself and get your family ready for a smooth week ahead, it makes a world of difference," Ley says.
Ley uses her Sundays as prep days to buy groceries, plan meals and discuss the family's schedule for the week with her husband. "It keeps our family on the same page for the busy week ahead," she says.
Casey also avoids work on Sundays and says having time dedicated to rest is key for her personal progress and productivity. Her tries to spend her Sundays with her family and closest friends.
"Meaningful conversations are something we as humans thrive on," Casey says.
In addition to a weekly breather, Casey finds that it is important to make reflection and gratitude habitual. She keeps a 'blessings jar' on her counter – a jar in which she and her family fill with notes detailing the positive things that happen throughout the year. Each Jan. 1, Casey's family reads the notes from the year before, then starts the new year with a fresh jar ready to be filled.

5. Embrace the mess
.
Despite the best laid plans, life happens. The house gets messy, schedules get busy, exercise is forgotten, and goals can seem a distant memory. But according to Casey and Ley, life was never meant to be tidy.
"We were created to grow through imperfect progress," Casey says. "We were meant to live through seasons, and it's in the imperfect seasons that good things grow."
And while Casey believes that making progress toward greater pursuits is important, "so is enjoying our lives and the people in them."
Ley agrees. "There's so much to be said for sitting in the mess of whatever season you're in and just letting it be. Even if you never reach your personal ideals of perfection, organization or having it all together, there's a lot of joy to be found in the mess."