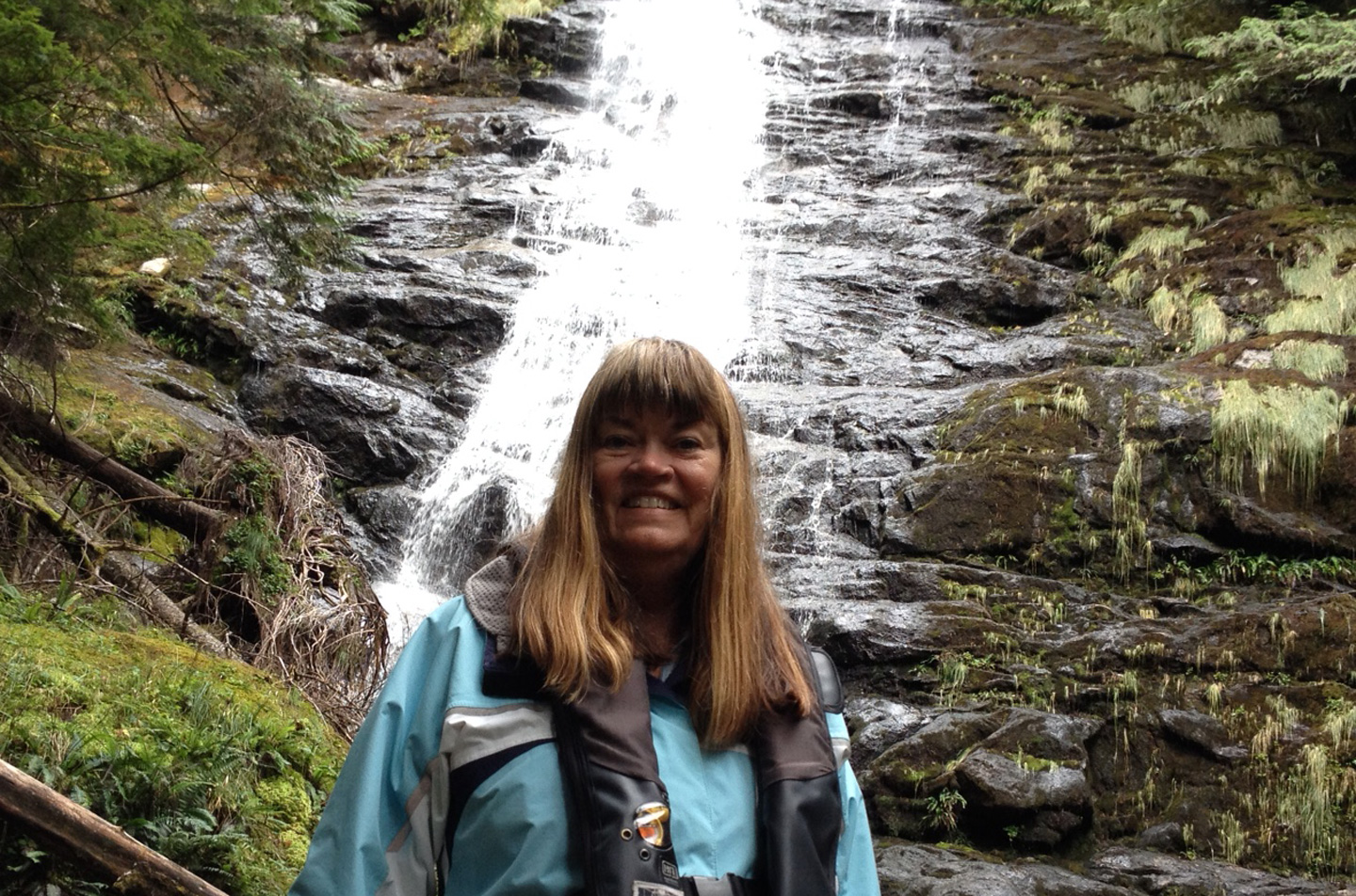 Even the busiest of us can make time for this simple practice to live in the moment.
When Truett Cathy opened his first restaurant in 1946, most businesses were closed on Sundays. The world moved at a slower pace then, but he remained steadfast about this "day of rest" — even after competitors began daily operations in the 1960s.
Seventy years later, dizzying cultural change is forcing businesses to rethink work-life balance and the benefits of mindfulness, suggesting that Truett had the right idea all along.
Google the term "mindfulness" and there's a wealth of evidence illustrating its relevance. From sports psychologists who work with the NFL to mind-body seminars for police and military veterans, mindfulness has gone mainstream.
Retired clinical psychologist Jan Fite defines mindfulness as paying attention, which she says is harder and harder to do in an over-stimulated society.
"Treating Sunday as a day of rest has always been relevant," she says. "We all need to step out of our everyday lives and disconnect from routine, make time for ourselves and loved ones, and get out of performance mode. Sunday is the chosen day of rest for some, while others may choose Saturday. But, as a therapist, I believe we need demarcations between work and home every day to stay healthy."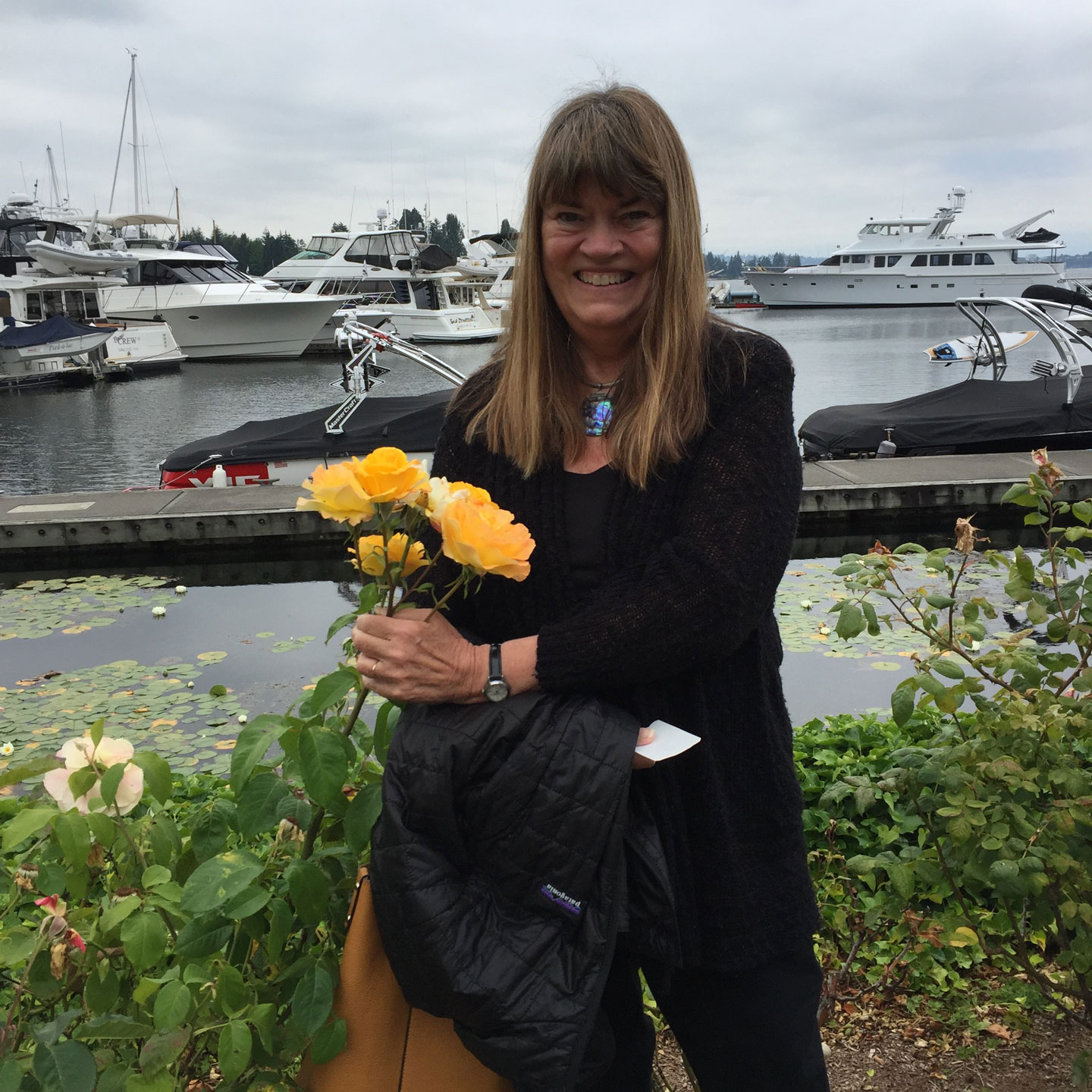 When Less Really Is More
Fite views the advent of 24-7 news, technology that tethers us to the workplace and the cultural myth that "faster is better" as a toxic recipe.
"Our bodies simply cannot tolerate the level of stress and overstimulation we're subjecting them to," she says.
Fite says modern technology has lowered expectations for setting limits and robbed many of the quiet moments we need to think clearly.
Before email and texting, communication was more intentional, arriving once a day from the mailman instead of continuously through electronic devices. Having the world at our fingertips may be more convenient, but it also makes it harder to set limits, which depletes our energy and our impulse control.
"We exercise poor judgment if we don't give ourselves space from these distractions," says Fite, who used mindfulness to train medical and pharmacy students at The University of Washington to become more attentive to patients.
She says the more lines blur between work and home, the more important a mindfulness practice becomes. "Those who master the art of mindfulness have an underground river that can revive them when times get challenging," she says.
Quiet Awakening
Meditation is one way to cultivate mindfulness. Fite found it helped her overcome the panic attacks that plagued her during grad school.
"Many people don't want to make time for meditation, but if you meditate every day and deepen your practice, it can actually change your brain," she says, citing medical research showing meditation can actually increase gray matter (the computing and processing function of the brain).
Jayne Atkinson, a wife, mother and popular actor on stage and screen, agrees.
"I first heard about meditation as a practice in college. I didn't start meditating until my late 20s, but meditation and yoga have become tools that really help to sustain and console me, making me a more loving human being," Atkinson explains.
The actress, who appears on "House of Cards," says that mindfulness, to her, is about choice. She describes it as a compass that guides her thoughts, words and deeds. "It still takes me time to slow down, breathe and listen to myself and others so I have the ability to choose how to act, what to say and what feelings to bring into my heart," she says.
Work Hard, Rest Harder
Atkinson also believes in Sunday as a day of rest. "Sunday is special for my family because it is usually a day when we have a family dinner. If I haven't had time to be still during the week, then Sunday will also be a day when I choose to be quieter and listen to what's knocking at my heart's door. It's good to take time at least once a week to do a check-in with yourself on how you are feeling emotionally, physically and spiritually, and to do the same with your family," she says.
Carl Warner, a Dallas-based advertising creative director for Ackerman McQueen, has a similar outlook. "I've always tried to protect the weekend — particularly Sunday — to be with my family," he says. "I'd rather go into the office at 4 a.m. during the week than work on a Sunday." He says that being consistent with his priorities involves intentional time management and the ability to delegate and trust his team.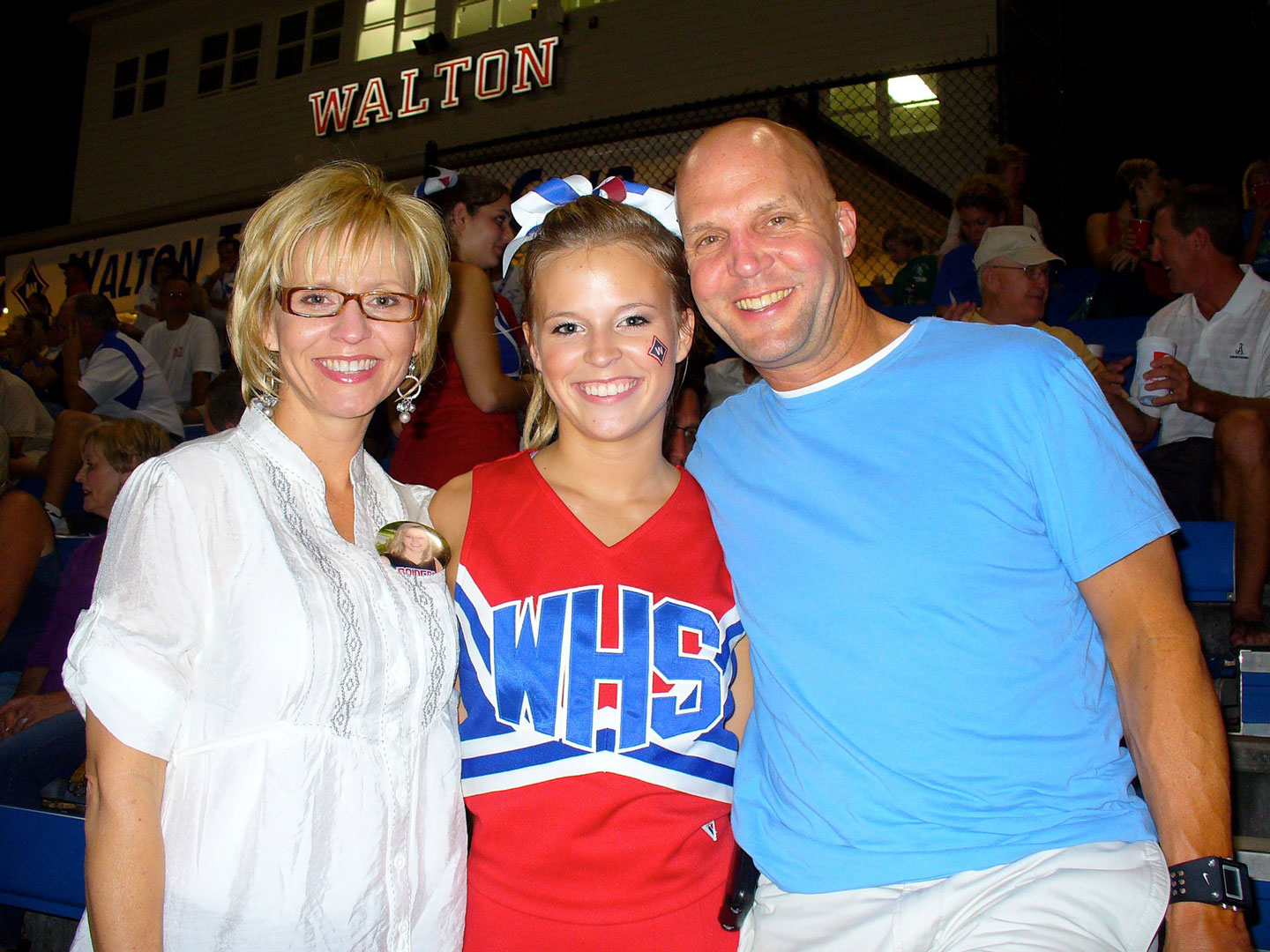 "I took a lot of red-eye flights home to be with my children when they were young," he says. "It takes a real commitment from the entire family to want to be together and to make time to do it on the weekends."
Athens, Ga., entrepreneur Jeff Snowden of Snowden Tatarski keeps work distractions out of his Sunday, too. "I stay off of the phone on Sunday unless it's a personal call, and I discipline myself from forwarding work-related emails until Monday," he says. "If I get a big idea on a Sunday, I email myself so I can pick it up on Monday. Life must be more than what you do to earn a check."
Like Warner, Snowden tries to be as efficient as possible during the week. "My observation is that the work week is almost always sufficient to get the job done if we focus on the right things," he says.
The Right Kind of Busy
For Snowden, relying on running and yoga to boost his mindfulness practice is key. He also finds that running or biking once a week has a similar soothing effect that helps him turn down the volume on distractions.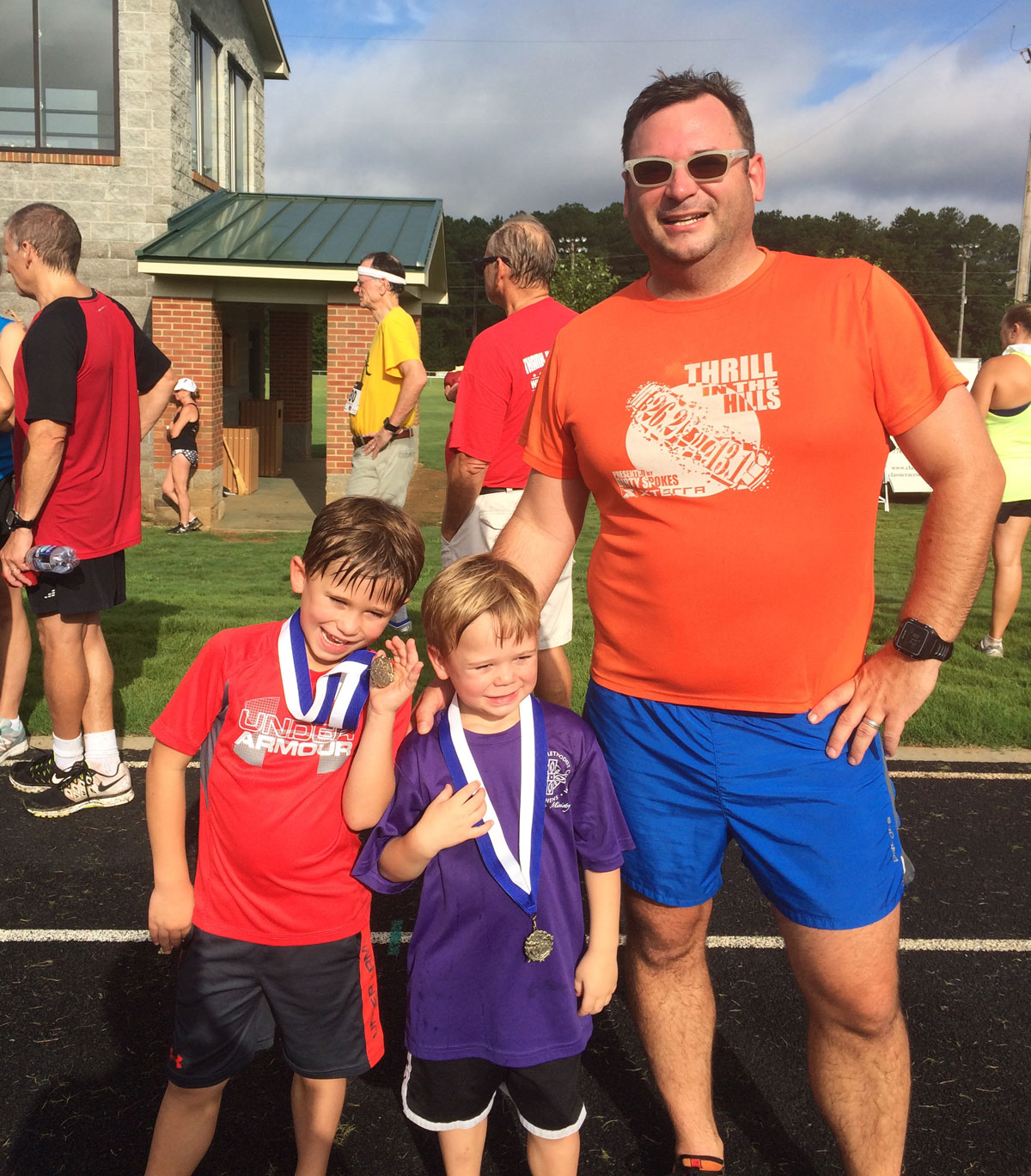 "There's a saying in triathlon that you only race as hard as you recover," Snowden says. "It's also true for life."
Exercise has also been an important mindfulness tool for Karen Meister of North Miami Beach. This began when she was juggling three children under the age of four, a traveling spouse and a part-time job.
"When my youngest turned three, I decided that I needed to take back a portion of my life. I signed up for a group volleyball team and discovered that social athletics was my healthy drug of choice," she says. This first step led her back to tennis, which, ironically, helped her escape the constant fatigue she experienced as a parent with no down time.
"I think it is harder for moms because we tend to feel responsible for everyone's happiness and daily tasks," Meister says. "Social exercise is how I clear my mind. When I'm playing tennis, I'm 100 percent on the court, enjoying the sunshine and the companionship of my fellow players. I turn my phone off and don't check emails. It's like a mini-vacation for the hour."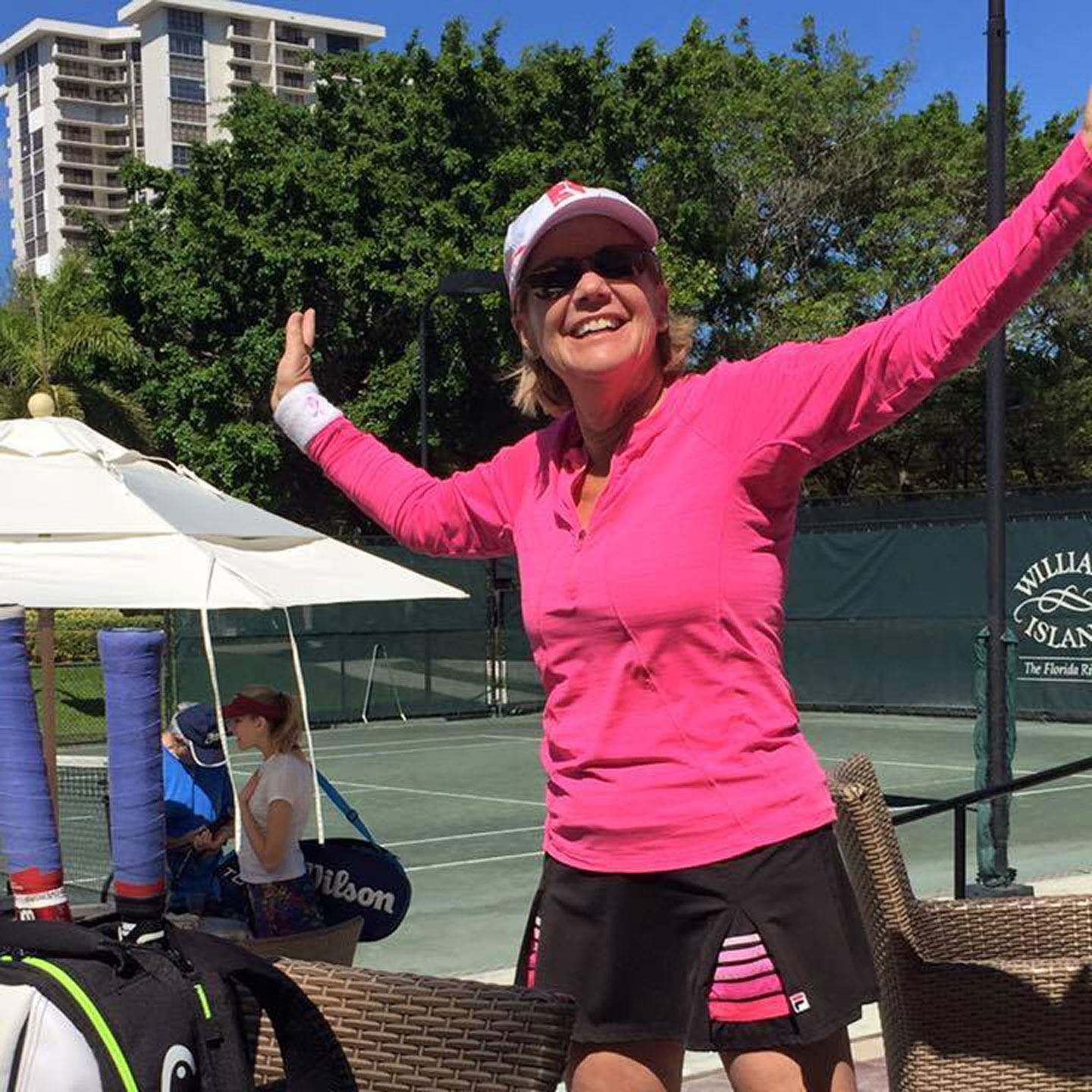 As her children grew up and she embarked on a new career, Meister felt the need to add more elements to her mindfulness discipline. She took a class at her synagogue and began to reflect more about her purpose on the planet. Saturdays — the Jewish Shabbat, or day of rest — became her respite from work. She reserves this day for reading and doing whatever strikes her as fulfilling at that moment. "When I made the change to allow Saturday to be a different day by choice, I found an ability to just be. I also found that others respected my choice not to respond to messages on this day," says Meister, the founder of Lifemeisters, a blog on living better, and a partner in Camp Experts & Teen Summers.
Like Warner, intentional planning and delegating play a role in Meister's ability to stay mindful. She's also learned how to manage over-subscribing and over-committing. "Busy and organized people are always asked to do many more things than they choose to do," she says. "I have learned to say 'no' with a smile and a hug!"
P.E.A.C.E.-out to Master Mindfulness
"Life is what happens when you're busy making other plans," is a quote that John Lennon set to music in 1980. It's especially apt today as our society struggles to stay focused amid a constant cycle of news and information. High achievers are especially susceptible to over-subscribing and run the risk of losing themselves —and their sense of joy — to outside demands.
An easy way to maintain your equilibrium and regain control of your life is to remember the acronym P.E.A.C.E.
P: Plan and prioritize activities that clear your mind and make you feel happy. Schedule time on your calendar, delegate non-essential tasks, and find whatever helps you lose a sense of time, like meditation, exercise, art, etc.
E: Exercise restraint from distractions. Limit email use to certain times of day, install a phone ringtone that distinguishes family calls from work calls, limit your intake of violent media images that might play over in your head, and post notes in your car and your home to remind you to stay in the moment. Dr. Fite simply posts a star on her sun visor and bathroom mirror.
A: Avoid multitasking. Practice saying "no" or using language that protects your boundaries, such as, "This isn't a good time for me. I could do a better job if it can wait until tomorrow."
C: Choose your friends and your work carefully. Surround yourself with people and organizations that support your goal of "down time." Atkinson says that everything and everyone she invites to be part of her circle must support the health, happiness and energy of her family system.
E: Evaluate warning signals that suggest you are out of balance. Weight gain, self-criticism, fatigue, anger, anxiety, breathlessness and frustration are all signs that something isn't right.