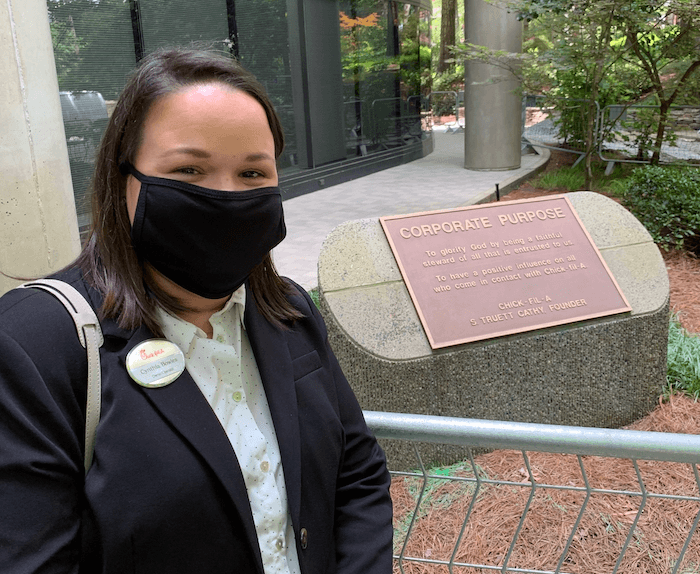 How a passion for service, community and entrepreneurship inspired Cynthia Bowles' path to Chick-fil-A
Growing up in Hialeah, Florida, Cynthia Bowles spent most days at her family's seafood restaurant. After school and on weekends, she waited tables, worked the register and, as the only fluent English speaker, helped her parents navigate the business from the time she was 12.

"I was raised in the restaurant industry," the Owner/Operator of Chick-fil-A Hialeah Westland recalled proudly. "I spent every day learning, and that hands-on experience shaped how I ask questions, communicate and connect with others."

In 1980, Cynthia's parents emigrated from Cuba to Hialeah, Florida's sixth-largest city with a more than 95% Hispanic population*. Her dad started selling fresh seafood out of a truck. That truck led to a bigger truck, then a small standup eatery and, eventually, a brick-and-mortar restaurant.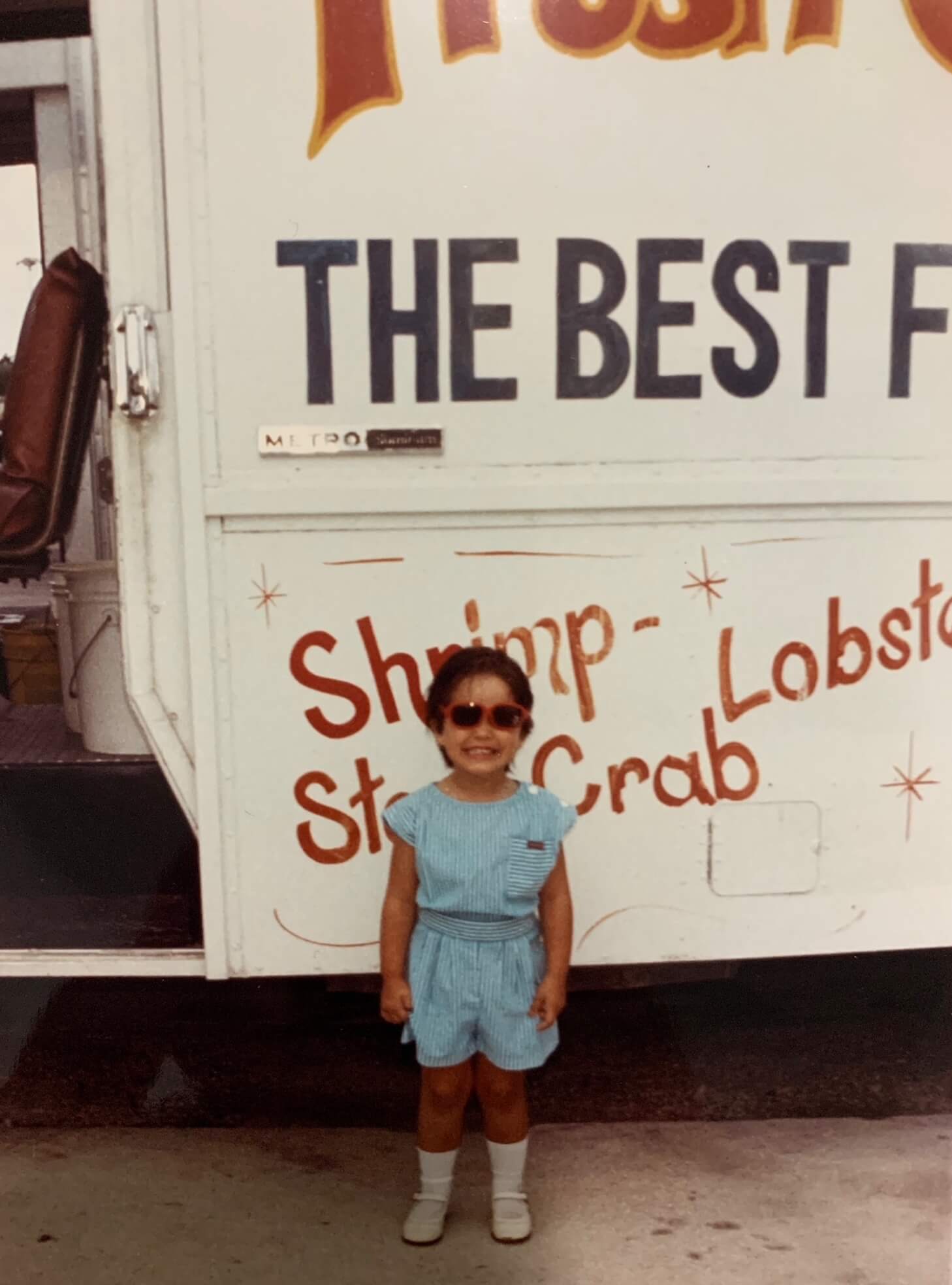 A passion for community and service is in Cynthia's DNA. Her dad paid every invoice on time, took great pride in serving the freshest seafood in town, and nurtured relationships with the fishermen he sourced his catch from in Key West. He wasn't happy unless his guests were happy.

"If someone left unsatisfied for any reason, he'd walk out to their car to make things right," Cynthia said.

That integrity and commitment to quality ultimately led Cynthia to open her hometown's first Chick-fil-A® restaurant in December 2020.

"Like my dad, we're not happy unless our guests are happy," she said. "We take such pride every morning when we walk through these doors."

'Where God intended for me to be'
While studying at Florida International University, where she earned degrees in management and international business, Cynthia volunteered with organizations like Special Olympics and the American Cancer Society. After graduation, she took a job with Best Buddies International, a Miami-based nonprofit dedicated to providing social and employment opportunities to people with disabilities.

"I saw a way to use my business degree to give back in a way that spoke to my heart," said Cynthia, whose brother was born with Down syndrome.

After five rewarding years with Best Buddies, her dad challenged her to pursue a more entrepreneurial path. "Cuban parents have a reputation for being very…determined," she said with a laugh. "And for that I'm very grateful."

They converted a house previously occupied by her grandparents into a group home for people with disabilities. Three years later, they opened a second location.

Running Dream Team Group Home was a "wonderful experience that challenged me in ways I like to be challenged," Cynthia said. "But I was hungry to grow in other areas."

That hunger led her back to Best Buddies, where she launched and led a national division focused on living solutions for people with disabilities in Los Angeles and Washington, D.C. Around that time, her husband, José, managed corporate partnerships for a local baseball team. While hosting a group of Chick-fil-A Operators from South Florida for a game, his ears perked up.

"He came home and said, 'You have to hear about this," Cynthia recalled. "An Operator told him about all the incredible things Chick-fil-A does for the community and said they were looking for people just like me."

The more Cynthia learned about the Chick-fil-A purpose, product and culture, the more she fell in love with the opportunity.

"With every conversation, I felt more connected to who we are as a company, what we stand for, how we care for others," she said. "I knew this was where God intended for me to be."

New arrival, new beginnings
In July 2018, Cynthia applied to be an Operator. About a month later, she and José found they were expecting their first child.

"He's been with us throughout this journey," Cynthia said. "I remember taking the last day they offered for the interview and thinking I'd have my son, Benjamin, a few weeks before jumping on a plane to Atlanta."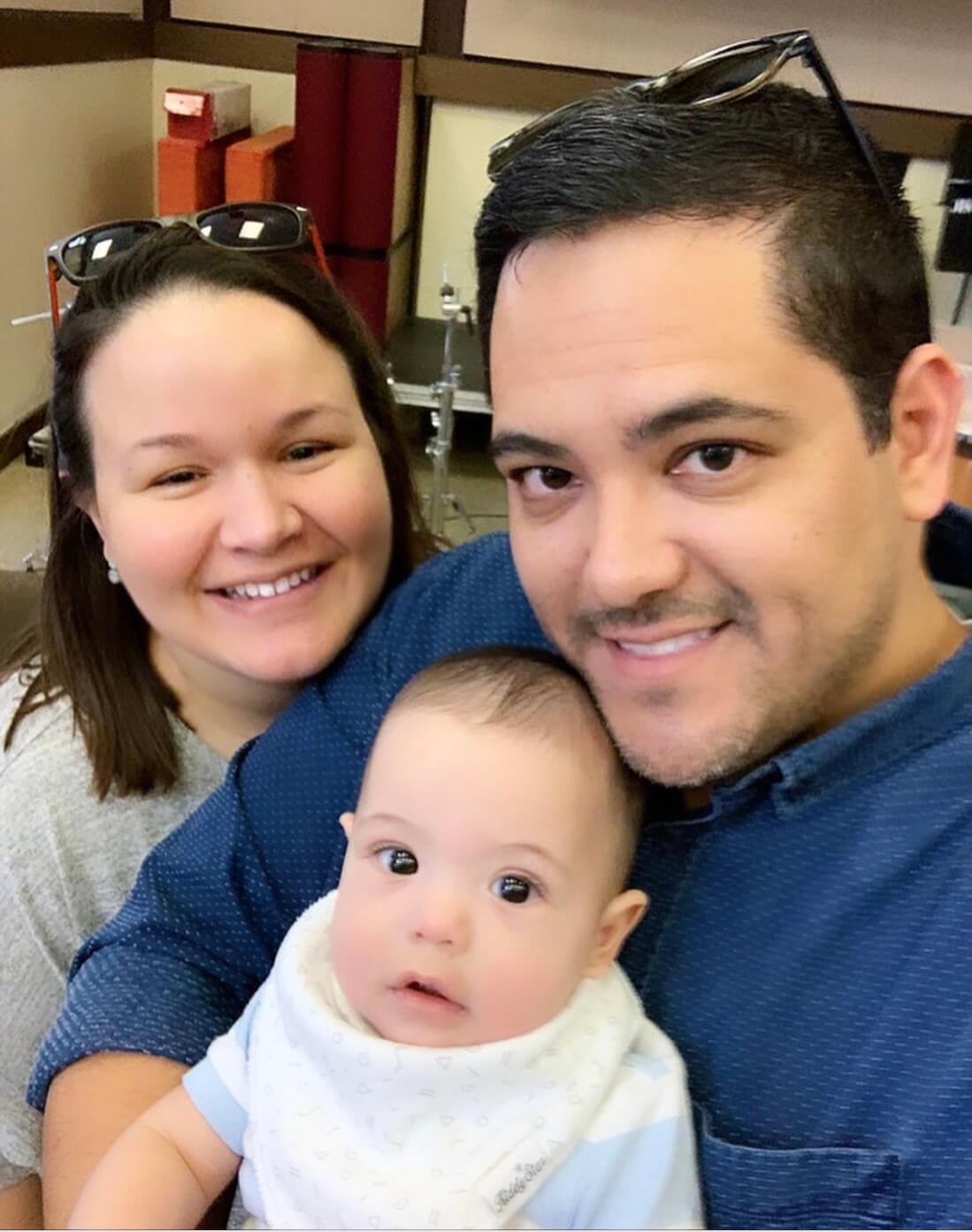 She did just that, and eventually was named the Operator of Chick-fil-A Hialeah Westland. Cynthia became the first female Owner/Operator in Miami-Dade County, and José has been by her side every step of the journey.

"I wouldn't have it any other way," she said. "He thinks about and looks at business in a different way. I believe you need to surround yourself with people who push you and offer a different perspective. He does that for me."

Cynthia credits fellow Chick-fil-A Operators with helping her hit the ground running and offering helpful tips and support.

"We feel so honored to be in this position in a city that gave my family a new life in our incredible country," Cynthia said. "Now we have an almost two-year-old son, and I want him to grow up just like I did."

*According to U.S. Census data