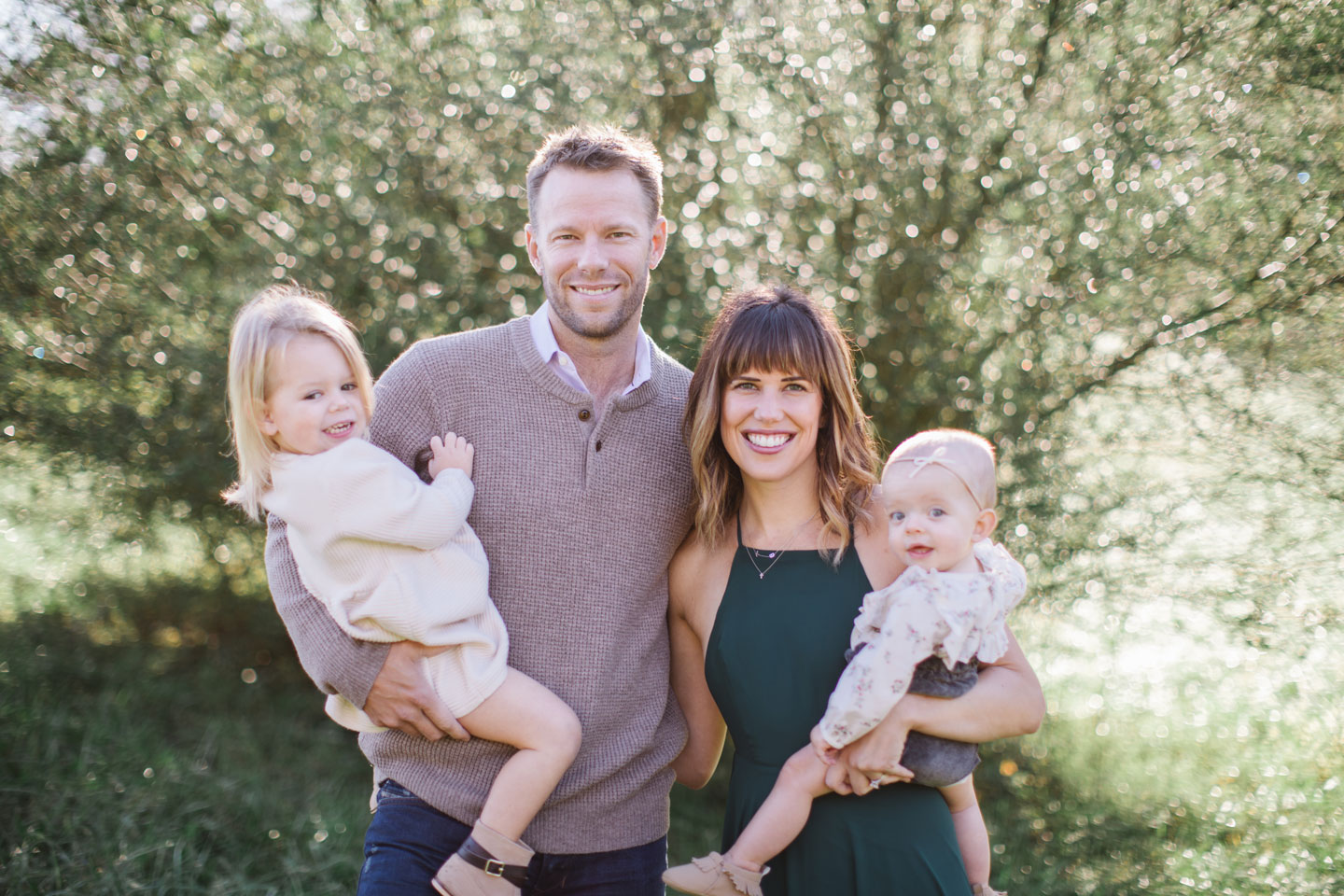 The season is short, but the memories are sweet
Meghan Basinger is a wife and mother of two living in farm-country Georgia. Her blog, Mama Said, is dedicated to sharing an authentic picture of motherhood.
All too often I find myself wishing for what's next.
"It'll be easier when she sleeps through the night."
"I'll have more free time when they're in school."
"I'll have it figured out by the third kid."
I'm in survival mode and if this is what gets me from breakfast to dinner – then no harm done, right?
Wrong. I did some math the other day. And it was more terrifying than the last calculus exam I squeaked through.
Traditionally, we have 18 years with our babies.
The first year they are blobs. Cute little blobs. But let's be serious – they just lie there.
Then you have an estimated six golden years of Santa Claus, Rudolph and naughty-or-nice lists before a freckled-faced classmate crushes that childhood magic.
If you're lucky, you'll have a sweetheart of a pre-teen that plays along and sprinkles reindeer food in the driveway, but by the time they're 16 the engine is revving and they've got one foot out the door.
Let's recap: six golden years. And those golden years happen to coincide with car-seat wrestling-matches, public temper tantrums and potty training. So, when those more seasoned look at me and say, "Soak it all in… it goes so fast," I often want to reply with, "I am soaking it in. See this rag? I've soaked three cups of juice off the floor already today."
But I know they're right. And that knowledge is enough to make me sob like a baby after we've read bedtime stories and said our goodnights.
So here we are, in the sweet spot of those golden years and I'm determined to slow down this holiday season and soak it in. Soak in the outbreaks that are worthy of the naughty list, soak in the sleepless nights and soak in the occasional sister boxing match. Because before we know it, they'll be gone and I'll be wishing I could hear them fight over who hangs the angel on the advent calendar.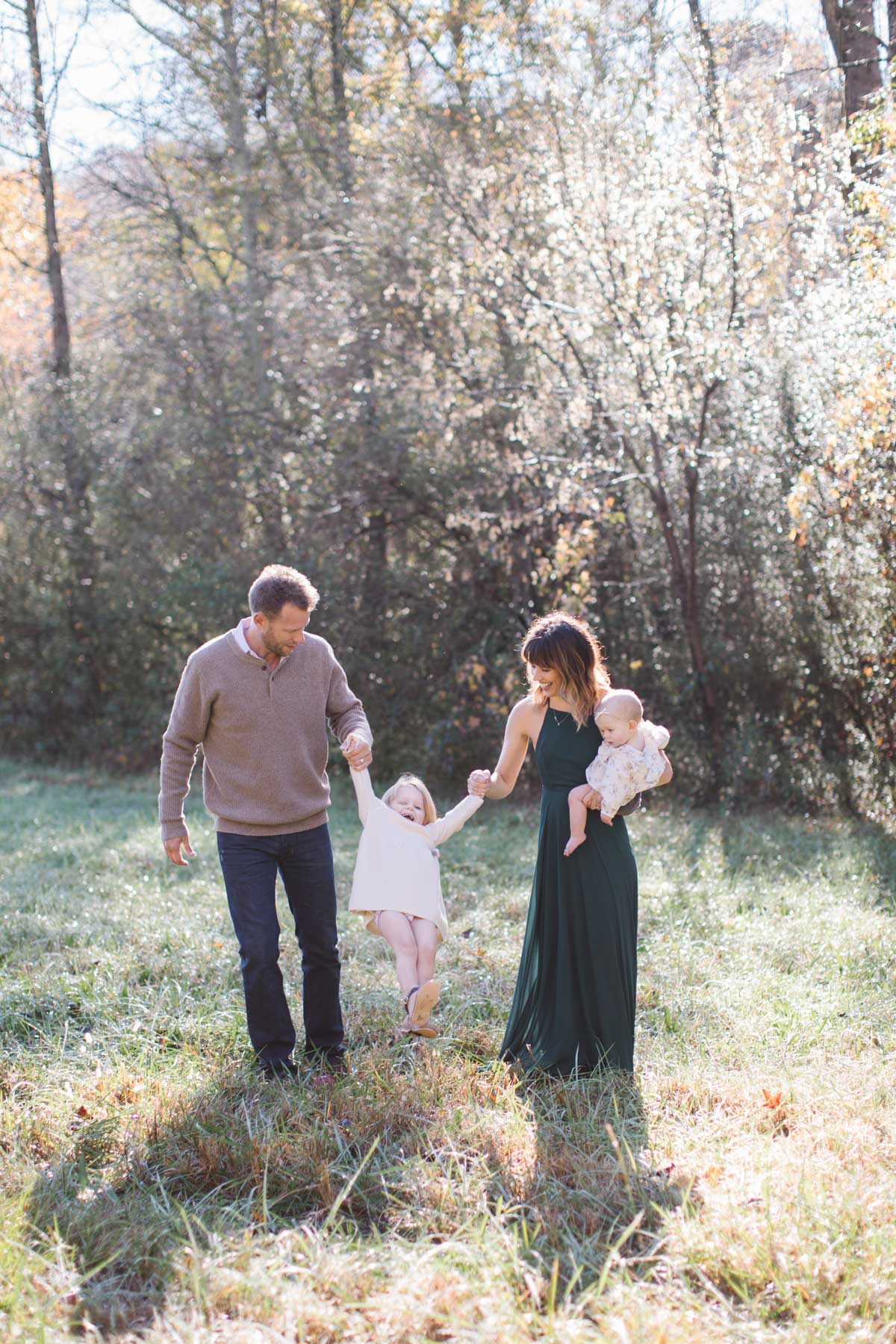 But what does "slow down" mean in an age of Instagram stories and Pinterest? Social media translates family time into elaborate crafts, matching Christmas jammies and gifts that seek digital '"likes."
You won't find my family whipping up a batch of cookies too beautiful to eat, but only because I flunked Baking 101. But I am guilty of over-the-top holiday décor; I literally have to sit on my hands to avoid correcting the placement of each ornament our toddler hangs on the tree.
At the risk of sounding like a 2017 robot, I'm not abandoning beautifully coordinated holiday photos and you'll surely see a Facebook post or two documenting breakfast with Santa. It's the age we live in – and while I don't think the answer is a complete push back (let's hear it for realistic goals!), there is absolutely a time and place to both post and unplug.
And so I've got to put the literal and figurative reigns (Santa's reindeer reigns to be exact) on how we spend this holiday season; and I'm looking to my childhood as a roadmap.
I remember my dad reading How the Grinch Stole Christmas before we retired to our rooms for the night. I remember my mother's patience as we giggled in the church pews for 45 minutes before the start of a packed service. I remember slumber parties with my sisters, to ensure no one tried to catch Santa in the act.
These memories aren't captured on Instagram. Apart from a few hard-copy photos, they're memorialized exclusively in my mind. Their roots were simple – none requiring DIY instructions or lengthy "how-tos" - but their impact was lasting.
Today's parent is challenged by digital pressures that make our parents cringe. Our children aren't only competing with the Monday through Friday work-grind, but with friends, family and strangers tethered to the other side of our social channels. Slowing down must extend beyond automating our out-of-office responses.
So how do I ensure my girls remember these golden holidays? I need to see Christmas through their eyes.
They'd choose curling up on the couch with a fully-engaged mommy for a Christmas movie over standing in 1.5-hour line to meet the Santa with the most impressive photo backdrop.
Their tummies would growl for gingerbread houses with questionable architecture over ones worthy of Martha Stewart Living.
And a wagon ride to the Griswold-inspired house would be all it would take to send them to bed with visions of sugar plums dancing in their heads.
These babies keep us moving a mile-a-minute, but at the end of the day – they are our best chance at slowing down.
Photography by Brooke Whitney Photography.