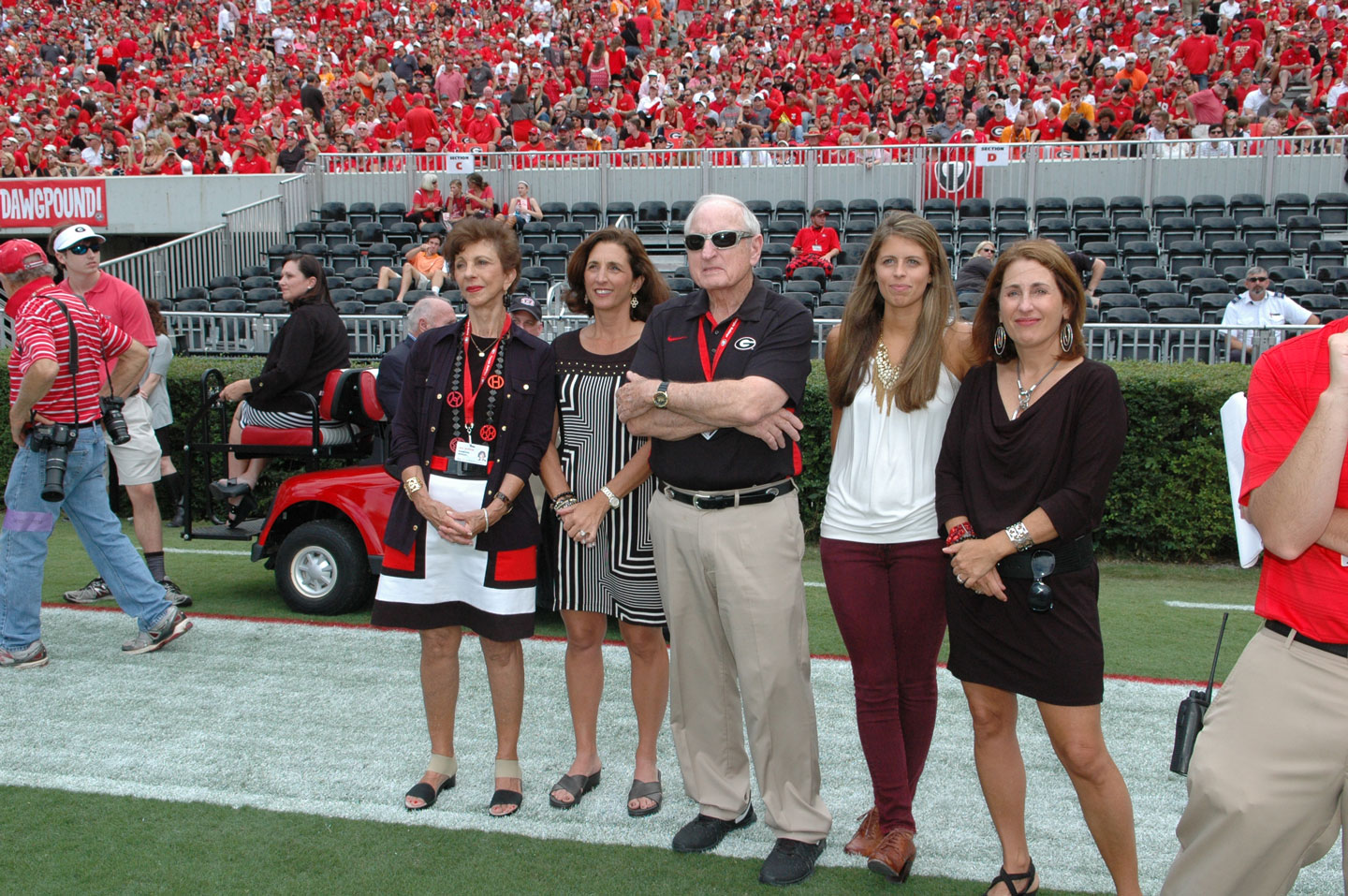 From tailgates to family time: how former college players and coaches spend game day.
The playbook is memorized. The field is freshly painted with school colors and the coaching staff has scripted the first set of plays. It's fall and that means it's college football season at more than 700 college and universities around the country.

To reflect on what the season means – on and off the field -- we talked to some experts: former players and coaches, and those who cover the sport for a living. Just like the rest of us, they get a thrill when September finally rolls around.

"It is the ultimate team sport that is made up of a diverse group of individuals. It is a true democracy where performance is judged strictly on the talent and the commitment to the sport," says Vince Dooley, who coached for 25 years at the University of Georgia. "It teaches teamwork, loyalty, sacrifice, hard work, discipline, leadership and many other carry-over values that are applicable to life in general."
Dat Nguyen, who played linebacker at Texas A&M, is now a member of the College Football Hall of Fame and the franchise Operator of a Fort Worth-area Chick-fil-A restaurant. He adds, "College football is unique. You have people from all different backgrounds and all different walks of life who come together to accomplish one goal. That's why college football is so fascinating to me. It's not just about the game that's on Saturday."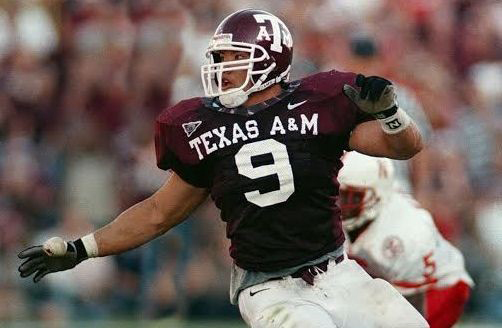 "The possibilities that come with kickoff are what I most enjoy," explains Cory McCartney, who covers college football for Fox Sports South. "Are the polls right and when will we see those top teams steamroll though their schedules into the playoffs? Will it be chaos? Those initial seedlings of what the season could become are sometimes the most exciting. Across the country, nearly every team has a reason to believe that this could be the year."
"Everyone is excited to spend time with family and friends," adds Barrett Sallee, college football writer and analyst for CBS.com. "The games themselves are great and I can't wait to see what happens. From a professional perspective, you get pretty tired of making the same predictions for eight months straight, so I'm ready to be proven right or wrong."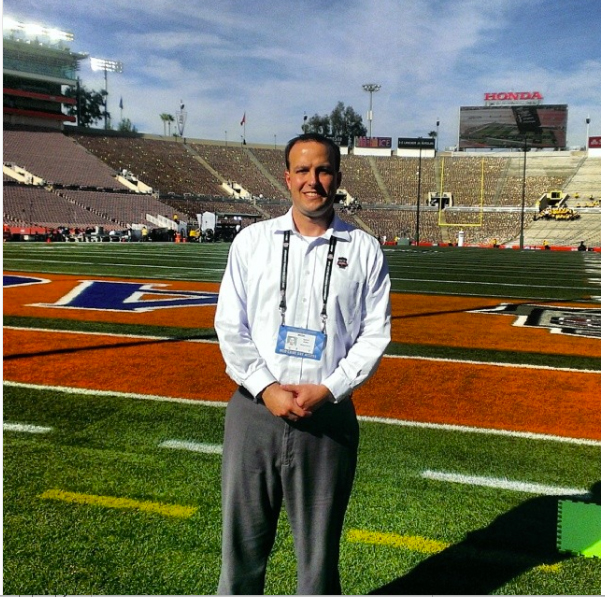 For many former players and coaches, it takes a bit of an adjustment to transition off the playing field. Nguyen says it wasn't easy.

"Early on it was harder to adjust. he adrenaline of going out there, running on the field, making a play and having 100,000 people cheering your name, that's difficult to walk away from."

Tony Stewart, who played tight end at Penn State and is now the franchise Operator of a Chick-fil-A restaurant in Santa Ana, Calif., agrees.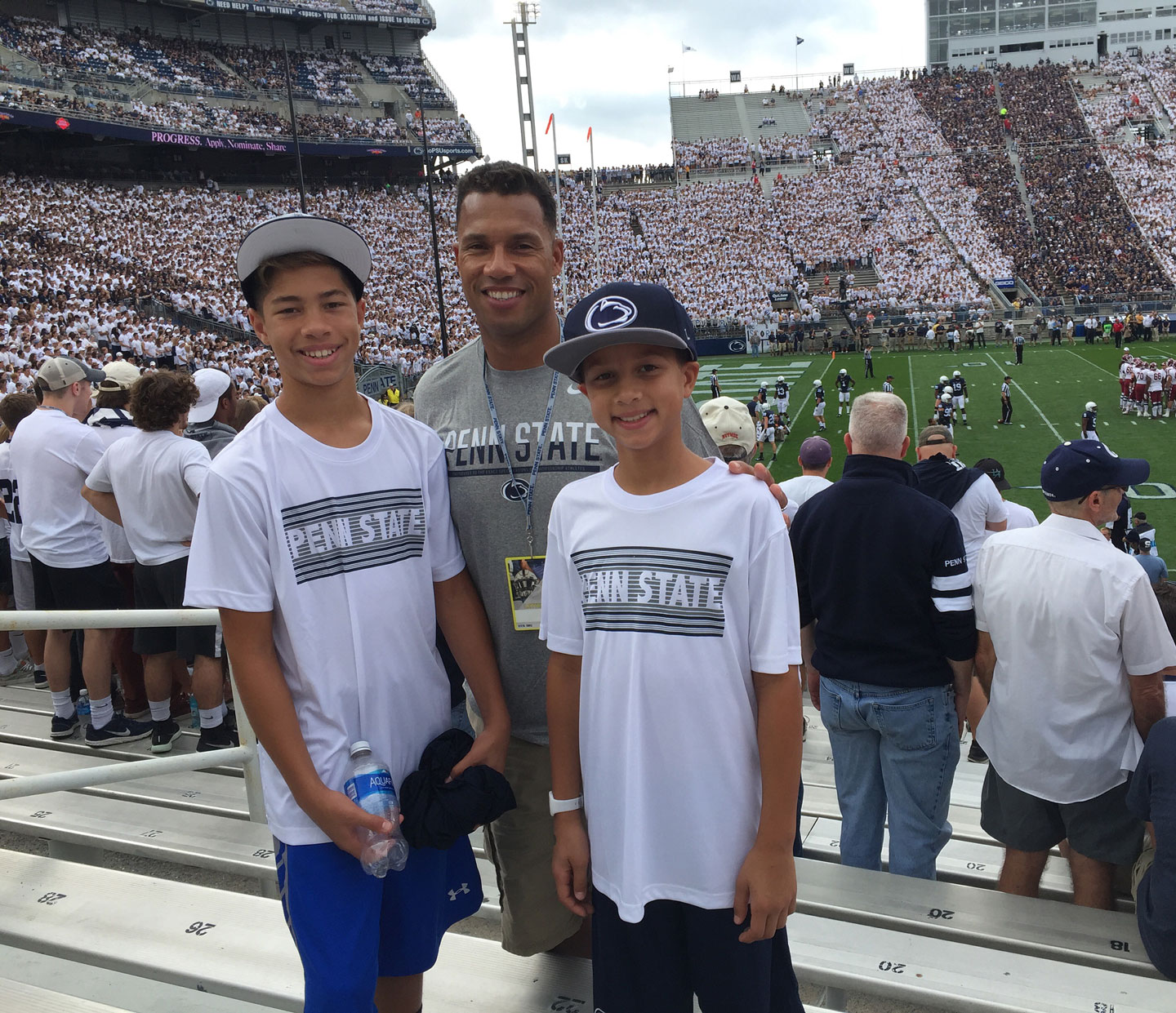 "There is nothing like playing in front of 108,000 people on the best turf in the country," he says. "The entire center of Pennsylvania comes out to watch the games in Happy Valley, State College. Someone once said that God must be a Penn State fan because the sky is always blue and white on game day."

Coach Dooley now watches the Bulldogs play from a suite at Sanford Stadium instead of roaming the sidelines between the hedges, but he still watches with a coach's eye. "We have a large box in the end zone that takes care of our family and guests and I spend all of my game time there."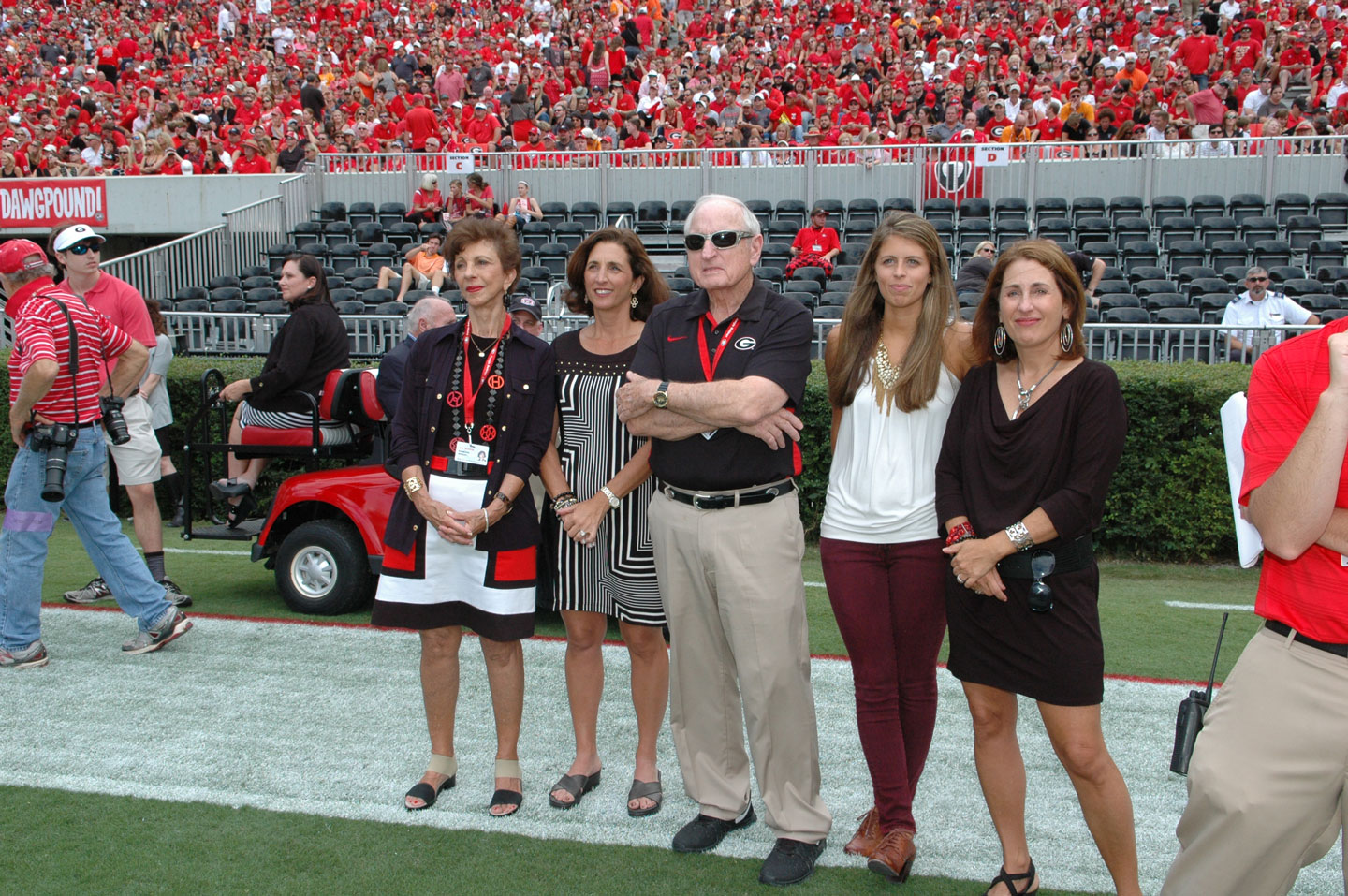 Before games, Coach Dooley is usually signing autographs at the University of Georgia bookstore, but for most, pre-game starts with an elaborate setup just outside the gates. From the tents to the TVs to the grills full of food, college football wouldn't be the same without its tailgates. McCartney explains: "Write your congressman, because tailgating should be a national sport in its own right. What makes it so special are the lengths that people will go to, from tricked-out old school buses to RVs and elaborate food spreads."
"I got to tailgate last year when I visited my alma mater, Penn State, for a football game for the first time in 17 years," says Stewart. "It was incredible! Penn State has one of the largest fan bases in the country. Tailgating before the game is awesome because everyone is excited and happy."

The start of the season also brings back memories of seasons past.

"My grandfather, who was Ohio State to the core introduced me to college football," says McCartney. "He used to scream at the TV despite my grandmother reminding him over and over that they couldn't hear him. It wasn't long before he had his grandchildren yelling right alongside him."

For Coach Dooley, college football was delivered via transistor radio. "In the late 1930's I would listen to my favorite team which at the time was Notre Dame. I would visualize what was happening in the game based on the announcer and then take my football and go out into the street and play with my neighbor friends."

No matter if you're a former player or coach, media member or devoted fan, it's game day we're all waiting for and we're ready.