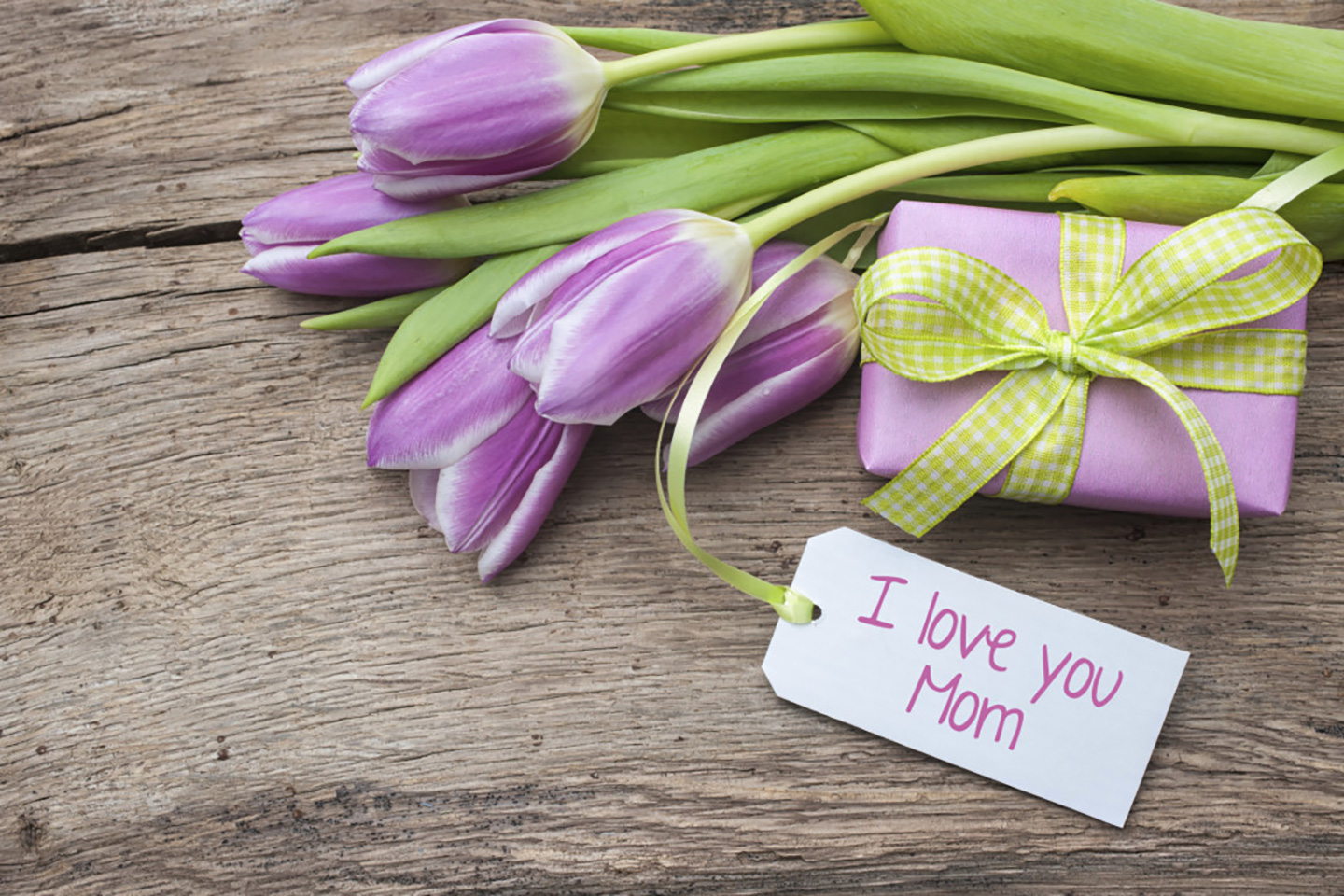 With Mother's Day right around the corner, some families may be scrambling to secure brunch plans and flower arrangements. Others may not even know what to do for Mom; it's a tall order to figure out how to best honor someone who gives so much.
Chick-fil-A asked hundreds of moms across the country how they'd like to spend their big day, and their answers may surprise you. That's because the majority of moms don't expect — or even want — grand gestures.
Some mothers report that they'd simply love to have a moment (or several) of peace.
When asked what she'd like for Mother's Day, Heather McCurdy says, tongue planted firmly in cheek, that she'd love "obedient, kind children for the day."
Actually, McCurdy admits, she does have good kids. "But a day of no fighting, yelling or whining would be pretty awesome," she says. Raquel Regno Cusi agrees. "I would love a day of no crying or fighting. Other than that, just a nice breakfast with my family would be great."
Ronda Sexton Ogilvie is another mother who wants peace on the home front. But more than anything, she wants everyone to have a good time. Mothers, after all, tend to want to see the family they helped create flourish in their own environment.
"For all my family to be smiling, laughing and enjoying each other's company as we spend this magical day together," she says. "The simple things…that is all I want this Mother's Day."
The simple life
Ogilvie is certainly not alone in craving the simple things. In fact, the vast majority of women we polled wanted access to surprisingly basic comforts. Coffee in bed? Check. Not having to cook or clean? Check. A nap? Yes, that too.
"I just want a little bit of sleep," says Angie Vinez. "I'm not asking for much."
As many moms as there are who just want a relaxing day, there are even more who value homemade crafts from the heart — sticky spots, fingerprints and all.
"I'd be happy with a rock if it was painted by my little one," says Kim Seghers. "Homemade gifts mean more to me, especially coming from my kids."
Kid-made crafts that make mom happy range from flowers planted in a hand-painted pot to frozen pop stick frames bearing family photos.
Many moms said they'd love to unwrap anything stamped with their ones' little handprints, perhaps because it's a way to remember how small they once were, even when they're all grown up.
Kelley Blackwell Wilson was one of several moms who said handprints make a gift extra special. "One year, my husband took my son to pottery painting and made me a coffee mug with his handprints on it," she says.
Kelley was full of crafty ideas for little ones. "Give the kids a canvas and paint, and you might be amazed at the new artwork for your home," she shared. She also advised, as did several other moms, planting an herb garden for the moms who love to cook.
Tracy Snyder also loves it when the family helps spruce up the garden on Mother's Day. "My flower beds are weeded, hanging baskets hung, flowers selected and planted and fresh mulch spread," she says. "I get to enjoy it all summer!"
Kid-friendly crafts
Yard projects require adult supervision, but there are others that are far easier for little hands to execute on their own.
Crafty kids' company and Chick-fil-A Kids Meal partner Artzooka! makes colorful sets containing almost everything kids need to create artful additions to home décor. The company designs arts and crafts play patterns for ages five and up, all based on the Artzooka! TV series for school-age kids. Craft kits include Button Mosaics, which kids can use to make button-based wall art. Cupcake Creations kits let kids turn cupcake tin liners into animals.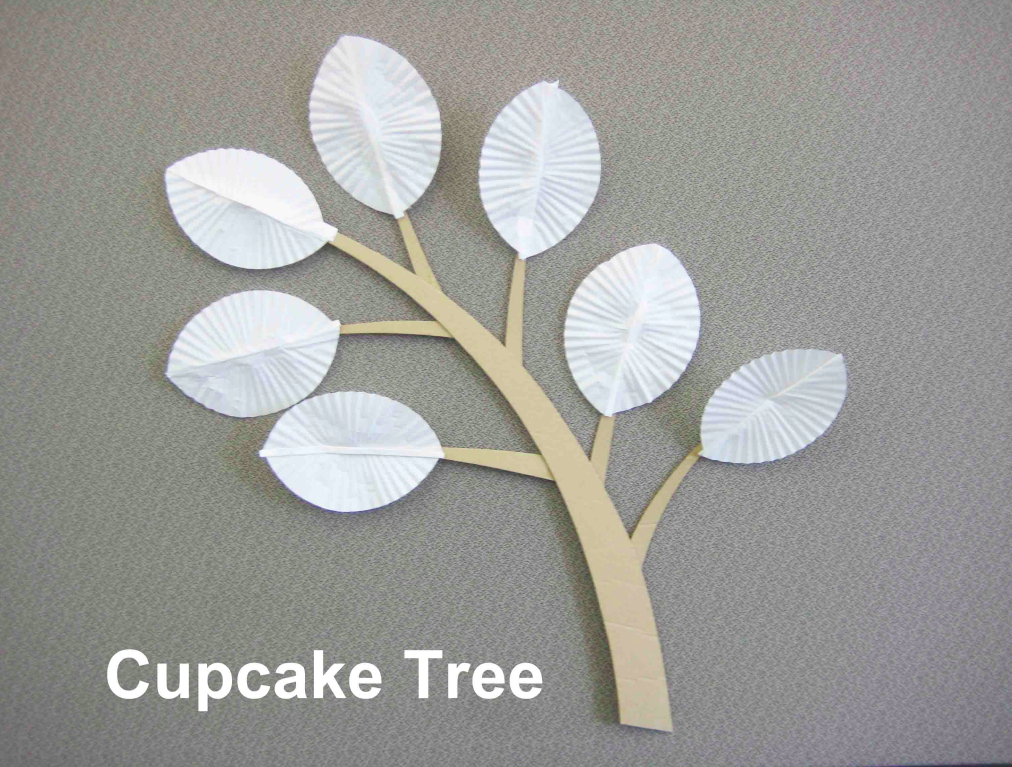 Cupcake liners are surprisingly conducive to decorative art, even without the kit. Try making the Cupcake Tree pictured here, which requires only a piece of cardboard cut (safely) into a tree branch shape, cupcake holders folded to look like leaves and a little craft glue. Trees look lovely as wall art, or even placed in a vase. Cupcake liners also make beautiful flower bouquets, which are likely to outlast roses.
For those who aren't gifted in the craft department, a coupon book is always a good bet, according to many moms. All they require is a creative mind and the willpower to follow through with all of the promises recorded within. To that end, it's important to create reasonable coupons. Think "good for one thorough kitchen cleaning," or "redeem for a car wash."
No time for making a coupon book? Good news procrastinators — some mothers report they'd be happy with a gift that requires almost no effort at all: hearing their kids' voices.
Mimi Baker, whose oldest child is in graduate school and second daughter is on a yearlong mission trip, simply hopes everyone can get on the same page and schedule a conversation, as face to face as they can manage. "I would really like to talk to them via Skype because I miss seeing their faces," she says.
Another mother says the gift of song is a memory that can last a lifetime. "My kids sang a song for me once," recalls Stephanie Sekellick Kelsey. "It's not a physical gift, but it stayed in my heart."