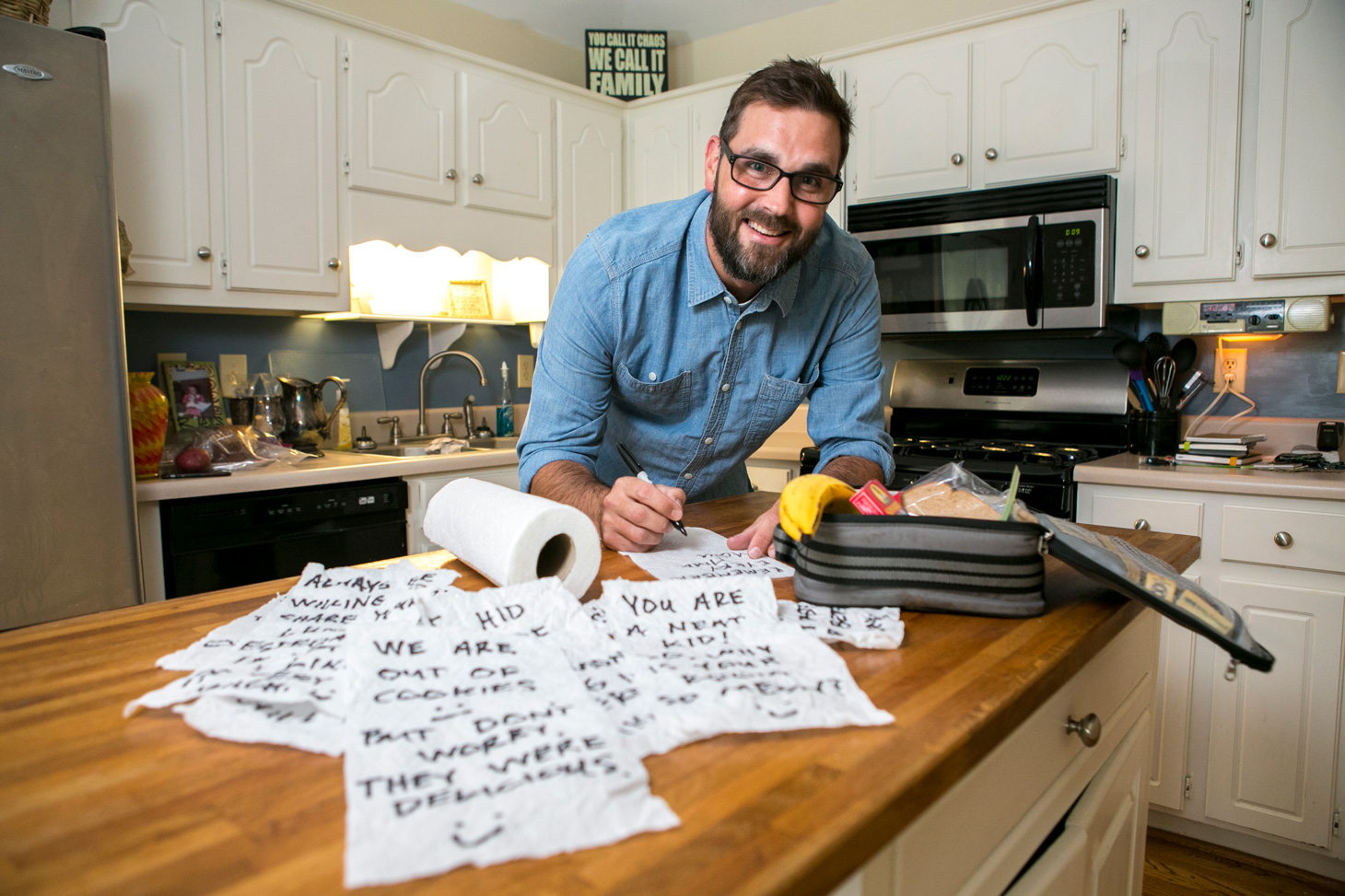 Who knew lunchbox notes could go viral?
Every morning during the school year, Billy Ivey sits down at his kitchen table and writes lunch-box notes to his kids. Some days he wishes them good luck on a math test. Other days, he makes fun of their mom's cooking, muses about toenails or sends a unique note of encouragement like, "Be yourself because yourself is awesome."

When he started the tradition in 2015, the father of five from Birmingham, Ala., was just trying to get his kids to smile over their peanut-butter sandwiches -- and let his busy wife sleep a few extra minutes. But after he started posting some of his napkin notes on social media, he discovered that his kids weren't the only ones who enjoyed his lunchbox banter. His friends started sharing the notes using the hashtag #napkinisms, and it wasn't long before Ivey's Instagram following grew from 300 to more than 10,000 followers. Napkinisms even got its own Facebook page.
Lunchbox notes are nothing new. Parents have been sending their kids to school with words of encouragement for decades. Ivey, a writer and brand strategist, attributes the popularity of his own notes not to what he writes, but to the fact that he's connecting with his kids on a daily basis.

"It's not a revolutionary idea," he explained. "A lot of what I write is irreverent and funny, but it's the consistency of it that's been the most powerful. It's the simple fact of engaging with your kids in a little way every day...that is what people like."
Ivey credits his wife, Bethany, for keeping him from losing sight of the real reason for the notes: making his kids laugh, think, and smile. "She'll say you're trying too hard or that was not for your kids, that was for your audience," he says. "Plus, When you've got five kids, you've got material everywhere."
Last summer, Ivey took his Napkinisms campaign to a new level by reaching out to kids in need through his napkin notes. In partnership with the Chick-fil-A Foundation and Action Ministries, an Atlanta-based nonprofit organization targeting poverty, he helped pen fun and uplifting notes that were packed into nearly 3,000 free lunches distributed to Atlanta-area kids in June and July while school was out.

"It was a neat addition that inspired not only the kids receiving the lunches but the employees who packed them," said Kathleen Spangler, coordinator of volunteerism at Chick-fil-A. Not only did the volunteers read the notes aloud as they were packing, she said, they also snapped photos on their phones because they wanted to remember them or share them with their own kids.

Ivey created a website to invite others to help craft the 3,000 notes of encouragement.
"It's not a revolutionary idea. It's the simple fact of engaging with your kids in a little way every day...that is what people like."
"One person submitted 'You matter.' That captured so much in just two words," he said. "This was about telling these kids that somebody took just a minute to make something for them."

Ivey credits his own late father with planting the seed that led to Napkinisms. When he was a teenager, his father sat down at the kitchen table and crafted a note meant to cheer his son up after he didn't make the cut for the ninth-grade basketball team. "He taped it to my door after I went to sleep," he said. It began, "Hey buddy, today's going to be a great day," recalled Ivey, who kept the paper until it disintegrated.

"In some small way, I suppose I'd like to honor my dad with all this," Ivey said. "He gave me that napkin once to try to make me have a better day. And it still makes me have a better today, 28 years later."

Ivey is hopeful that his own kids might someday look back similarly on their dad's notes, even the ones that tell them to eat their carrots or that equate the smell of their lunch box with dirty socks.

He's moving in the right direction: Ivey's 11-year-old daughter Merrie Cannon has saved all of his notes so she can someday show her own kids. "I read them over and over again when I have time," she said.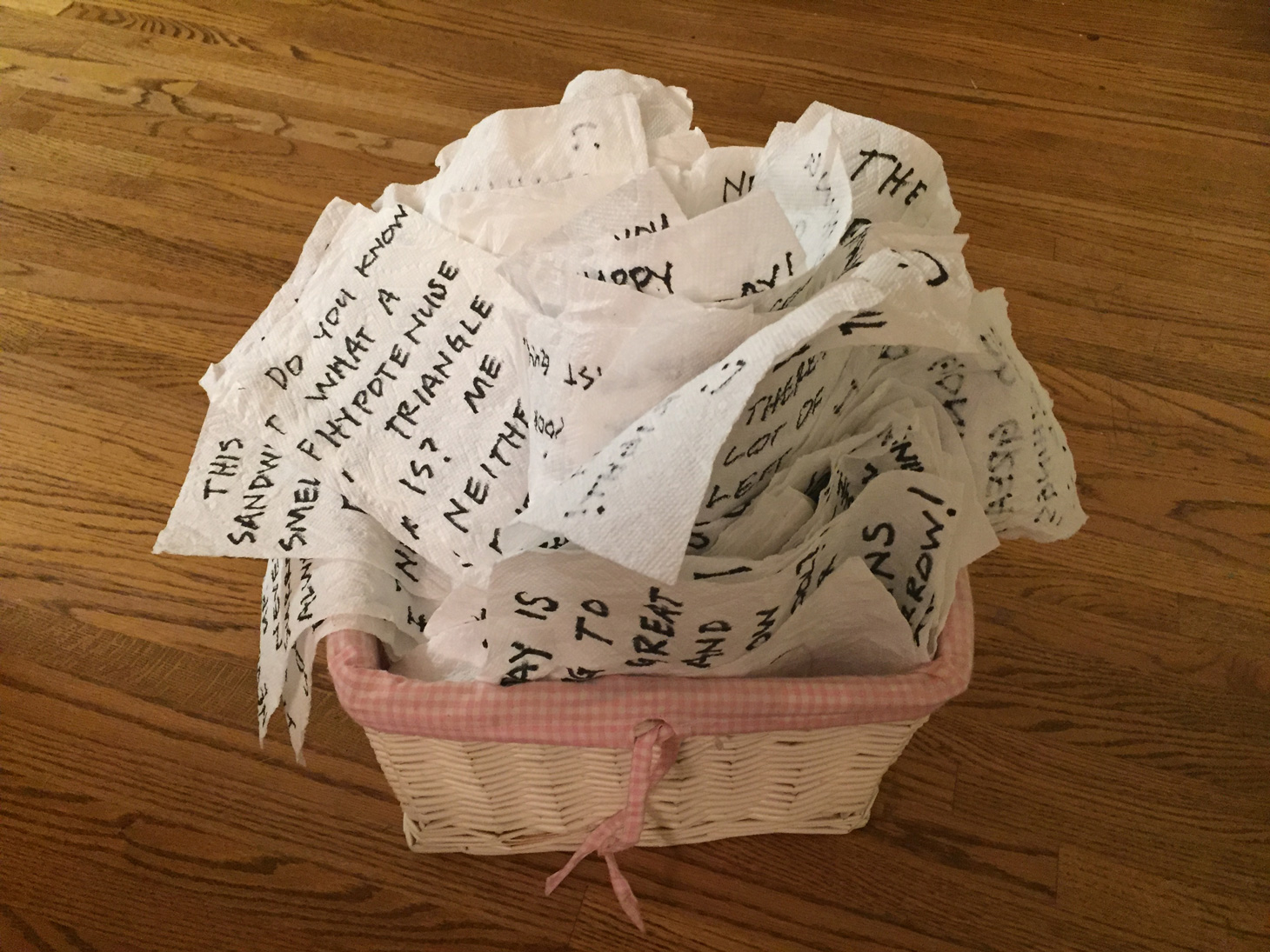 Her favorite? "You are prettier than a polka-dotted pony wearing lipstick and a tiara. That might sound weird, but it's pretty. Promise."