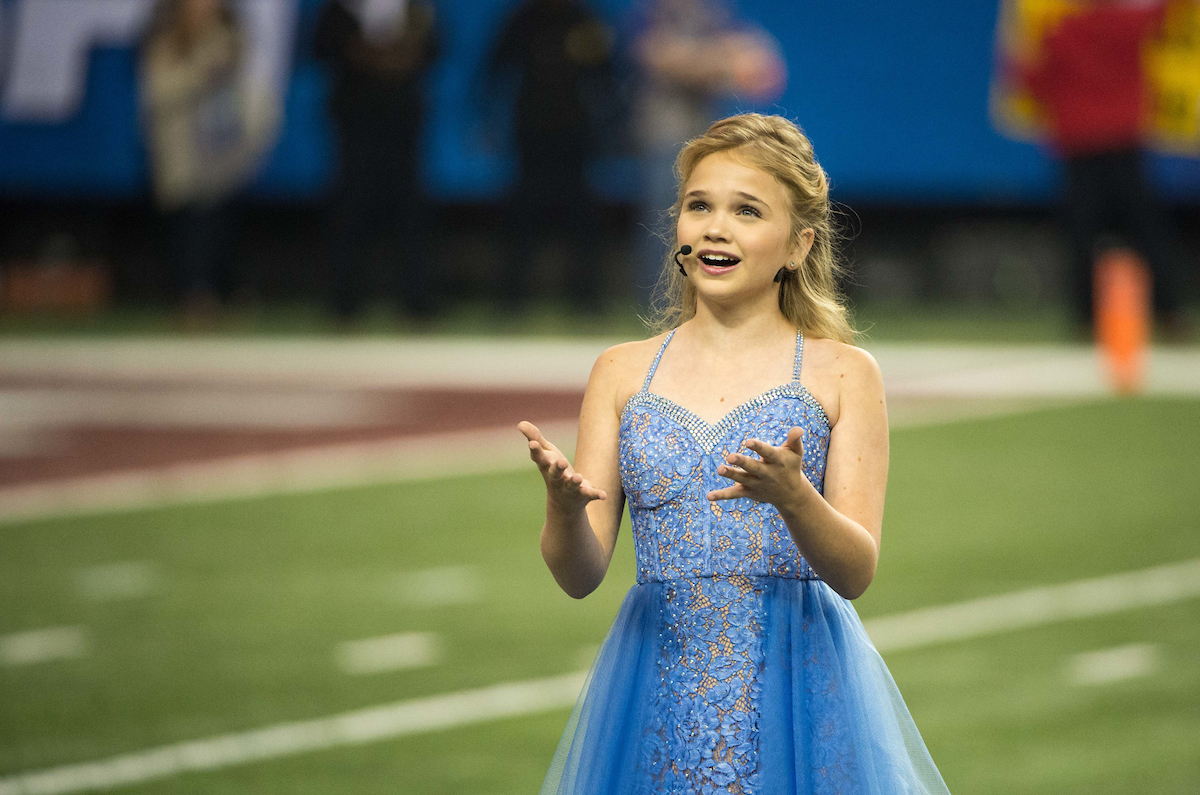 On Dec. 31, Singer Andi Jones brought down the house – and melted the hearts of more than 70,000 people
Welcome to The Chicken Wire on Chick-fil-A.com. In addition to great articles like this one, we're bringing you news about our food, recipes and stories that will inspire. Thanks for stopping by.
Full of spirit and style, by nearly all accounts, Andi Jones is a typical 13-year-old girl. She goes to school with her friends, makes funny videos of her dog, is an all-star softball player and lives outside of Atlanta with her family. She loves music – all kinds of music – and sings classical, country, pop, even opera.
But life changed in 2012 when Jones, a singer, received an ironic medical diagnosis: ciliary dyskinesia, a genetic disorder that causes chronic, and sometimes life-threatening, respiratory issues. Not limited by her illness, Jones continues to sing and holds on to big dreams of a bright future – namely, to become a famous singer that goes by "AKJ."
On Dec. 31, 2016, with the help of Make-A-Wish Georgia®, Jones took on her biggest stage yet: the field of the Chick-fil-A Peach Bowl. Singing "God Bless America" in front of more than 70,000 people was no match for Jones, whose ultimate wish is to perform a full-scale concert in Spring 2017.
Get to know the bravery – and beauty – of Andi Jones.
You can donate to Jones' ultimate wish at georgia.wish.org/Wish4Andi, or cheer her on using the hashtag #Wish4Andi.