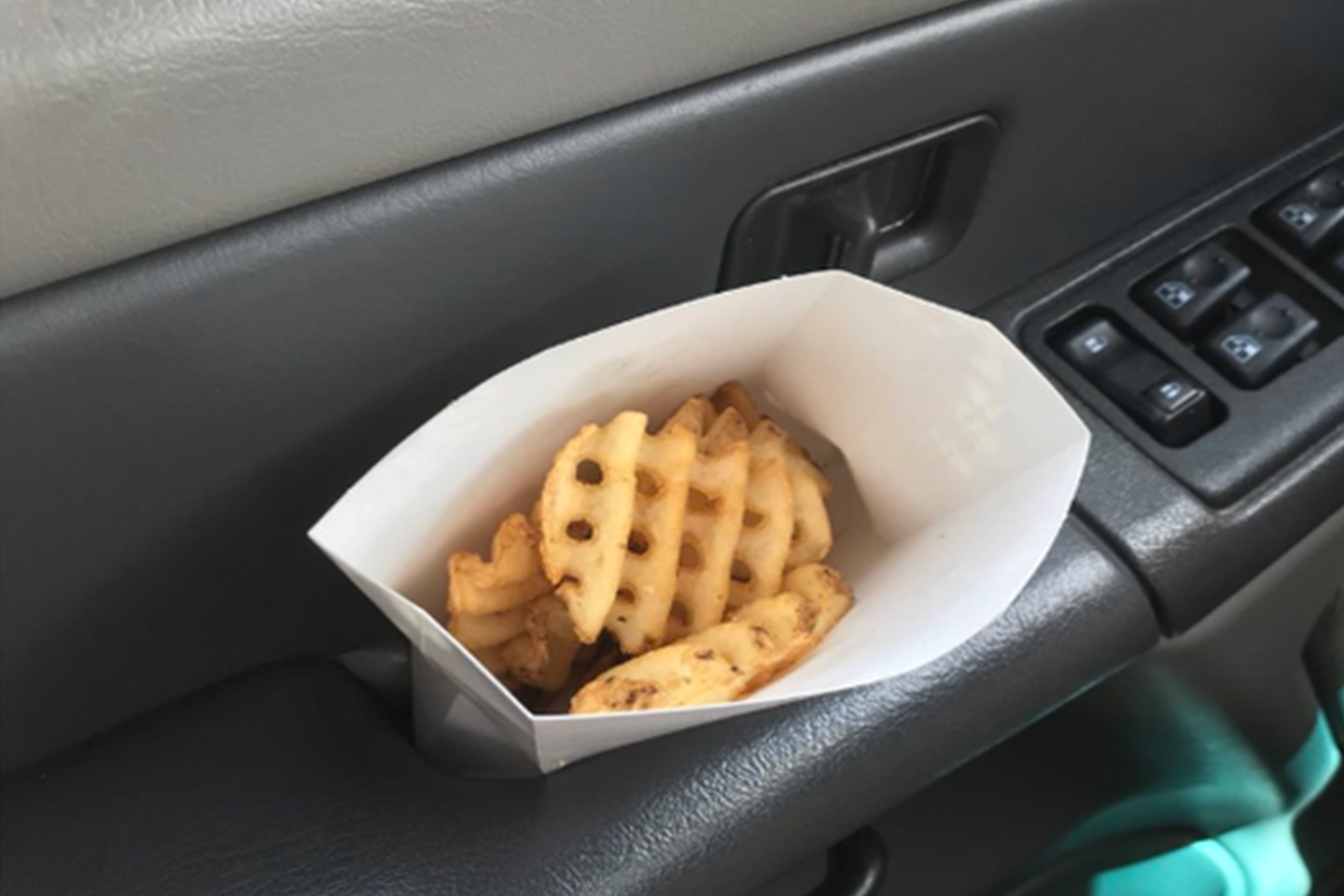 These guests are committed to keeping their Chick-fil-A out of harm's way
Whether it's turning your center console into a dipping tray for your favorite Chick-fil-A sauce or buckling dinner into your kid's car seat, one thing is certain: our guests get creative when taking care of their precious cargo. Here are some of our favorite ways that guests are taking their meals on wheels:
1. A nook made for nuggets
There comes a time when you may have to choose between using this space as a coin holder or a nugget holder. A little food for thought: nuggets are tastier than coins.


My car has a lot of great features... but having the perfect Chick-fil-A nugget holder definitely tops the list. @ChickfilA pic.twitter.com/ZbZM0knCpK

— Austin Love WKYC (@AustinLoveTV) August 9, 2018

2. A side (door) of fries
This adds a whole new meaning to the phrase "a side of fries."
Forever thankful that the box Chick-fil-a fries come in fits perfectly in my car door. pic.twitter.com/hieOQunpvq

— Jenna Kieschnick☀️ (@jennalynn_k) August 9, 2018
3. The sauce slot
There's no crying over spilled sauce here.
Owned my 4Runner for 3 years now, but I just realized the purpose for that random space by my shifter. It's a @chickfila sauce holder! Thanks @toyotausa! #blessings 🙌🏻 pic.twitter.com/Sp41yUIenu

— Clint Self (@clintself) March 7, 2018

4. Securing the bag
You know how the saying goes: Click it or pick it up off the floor. Well, something like that.
5. Safety first
The most cooperative mini passenger you ever did meet.

6. Mommy and me (& her minis)
When you're a mom, it feels like there's a checklist for everything, even when taking the kids out for a stroll. Binky? Check. Wipes? Check. Kid? Check. Minis? Check and check.
Did you know strollers have hidden apartment just for chick-fil-a @ChickfilA #momlife #chickfilalife pic.twitter.com/fw2U3z4cwU

— mom sets the table (@erikavose) June 13, 2018